Amazon continues to sell dangerous DIY conversion therapy book
Shrier's book tries to convince her audience that being transgender is a social contagion, based on a single discredited journal article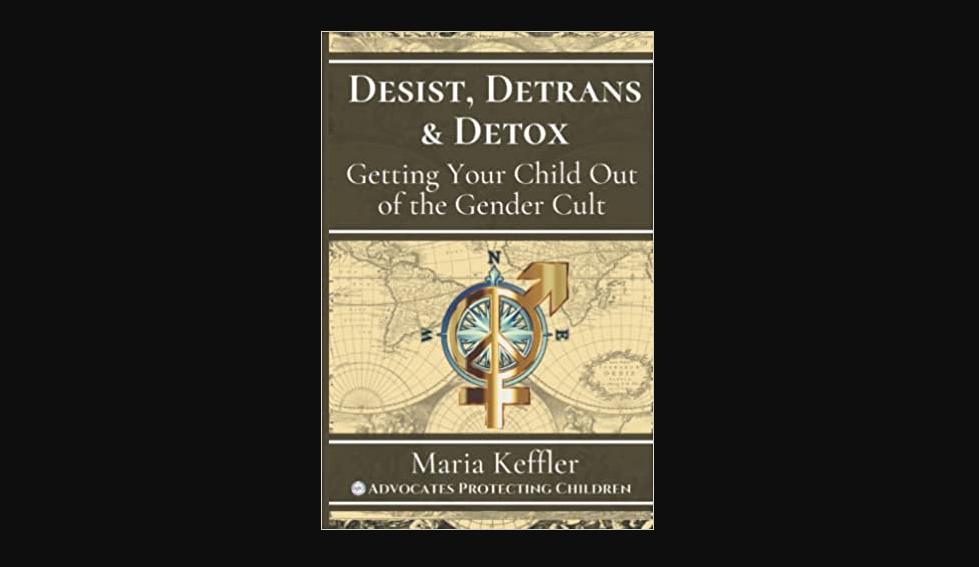 SEATTLE – Last year gender nonbinary YouTuber Caelan Conrad created a Facebook account for "Carol Marinara" and joined numerous "Gender Critical" or Trans Exclusionary Radical Feminist (TERF) groups on the site.
What they found was essentially a cult that expresses hatred of trans people, believing that "they are all mentally ill perverts," some of whom went so far as to call for all trans people to "unalive themselves". Conrad also joined groups on Facebook for parents of trans youth who reject their identities and put them through a form of "Do It Yourself" Conversion therapy.
While in these groups, Caelan took thousands of screenshots as proof of what they were seeing, and then described what they saw in a series of videos. The common thread among parents of those rejecting their trans children's identities was that they would prefer to blatantly ignore and reject the very real risk of having dead or estranged children in pursuit of avoiding a child being affirmed, and potentially transitioning.
The two books they use to justify this, Irreversible Damage: The Transgender Craze Seducing Our Daughters by Abigail Shrier and Desist, Detrans & Detox: Getting Your Child Out of the Gender Cult by Maria Keffler were briefly banned by Amazon, but reinstated after outcry by conservative media outlets.
Both Shrier and Keffler are conservative Christians, who have no experience working with transgender youth.
Shrier's book tries to convince her audience that being transgender is a social contagion, based on a single shoddy and discredited journal article that was partially retracted, and later disproven by higher quality clinical studies. However, Keffler's book takes this a step further and prescribes an extreme form of conversion therapy that has no basis in science and goes against everything that we know about promoting mental health in LGBTQ+ youth.
Keffler advises parents to make a list of people in their child's life, divide it up by who will and won't support their identity, and then cut out everyone who won't support her book's brand of Do-It-Yourself home conversion therapy. The goal of this "treatment" is to isolate and gaslight their child until they renounce being transgender. It also advocates for a form of aversion therapy in which any expressed feelings of a cross-gender identity are punished, while "gender typical" behaviors are rewarded.
The isolation part means no contact with friends, teachers, doctors, therapists, coaches or anyone else who might support them. It also means isolating them by taking away their electronics and even removing them from school. The book advises parents to lie to their children about why they cannot see an affirming therapist or do an afterschool activity.
It also tells parents to co-opt other non-affirming authority figures to participate in the charade, such as a teacher keeping a child after school to do busywork to prevent them from attending the local GSA. Some go so far as moving out of state to cut off their child from any affirming influences.
Once the child is cut off, they recommend indoctrinating them on Gender Critical theory, and forcing them to read anti-trans books and literature in exchange for rewards. This is not so different from techniques used on POWs, where they are systematically cut off from other prisoners and then indoctrinated in a vacuum.
Other parts of the book give directions that could be life threatening. It describes how to avoid investigations from child protective services and suggests that affirming medical and mental health professionals should be avoided, even if the child is expressing suicidal thoughts. The book tells parents that these claims of suicidal thoughts are blackmail, and that the parent should not give in to them.
On the parents boards that Caelan was on, the results were predictable. Very few reported any success, and those that did were outnumbered by parents who described how their child cut off all contact with them once they left the house. Others describe resorting to bribery (money) to elicit even mildly gender conforming behavior, such as getting a trans son to shave his legs. Despite these outcomes, these parents on these boards congratulate each other on not having given in, because having an estranged child is better than having a transgender one with whom you still have good relations.
In even more bizarre parts of the book, though, Keffler comes very close to calling trans identities demonic possession, and resorts to even stranger pseudo-science. She asserts that the child's trans identity and their "real" identity are separate personalities. Keffler describes how the trans identifying part of the child must be destroyed:
"Starve the cult identity. Cut it off from its food sources. Challenge its assumptions and assertions. Do not give into its unacceptable demands. Give it no quarter."
She also makes the claim that because of this supposed split personality disorder, trans people should not be allowed to make decisions for themselves even as adults.
The contents of this book are immensely harmful and contradict everything that is known about care for trans youth. Legitimate studies have found that familial rejection (including all the things Keffler's book recommends) dramatically increase suicidal ideation, and is the number one predictor of poor mental health outcomes.
Other studies have shown that conversion therapy doubles the lifetime probability of a suicide attempt in transgender adults. This is why every major medical and mental health professional organization opposes the use of conversion therapy.
Instead, this book likely exacerbates the chances of a completed suicide in a population already at high risk of attempts by encouraging parents to avoid mental health professionals, particularly if they might affirm a child's identity.
The LA Blade reached out to Amazon for comment on why they continue to sell a book that violates corporate policy on promoting conversion therapy, but they did not respond prior to publication.
Hate group: Mattel is destroying gender lines with Laverne Cox Trans doll
"It is outrageous that a toy company is marketing and normalizing gender dysphoria to young children" AFA's Monica Cole said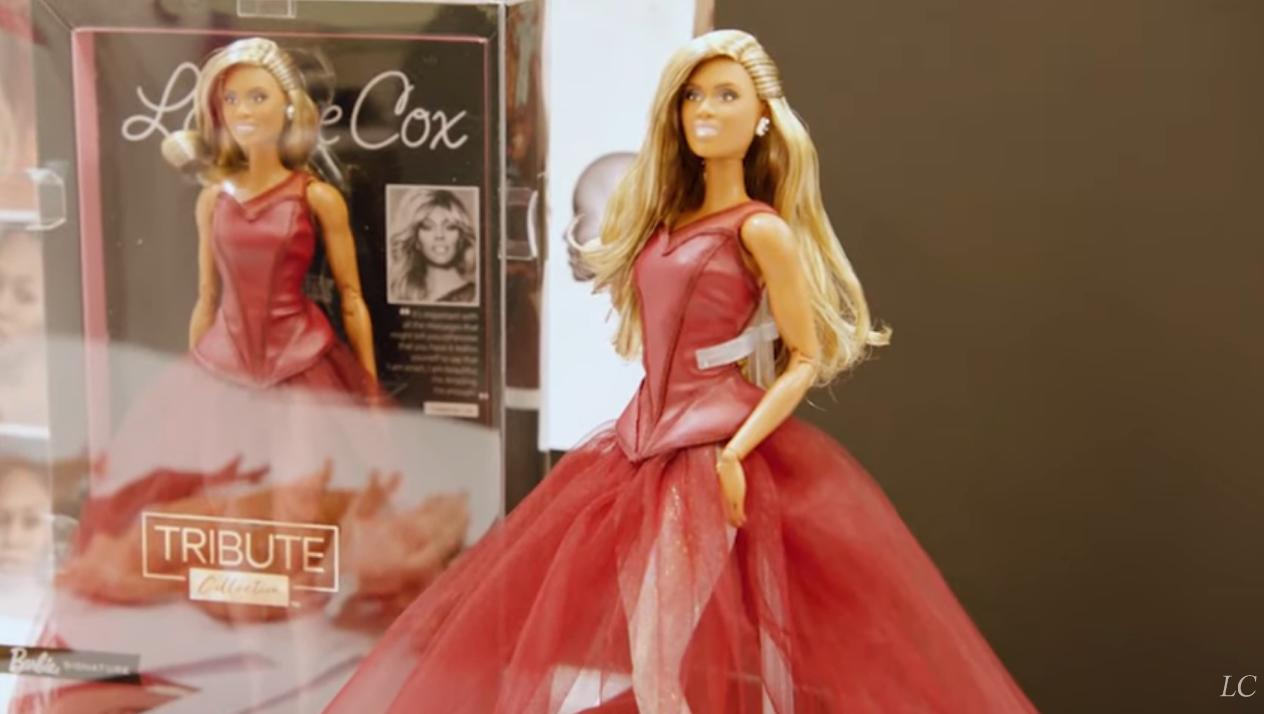 TUPELO, Ms. –  A leading national anti-LGBTQ+ group,  The American Family Association, (AFA) listed by the Southern Poverty Law Center as a 'Hate' group for its lies and propaganda about LGBTQ+ rights and expression, pornography, and abortion is attacking Mattel toy company over its Laverne Cox Barbie Doll.
One 'division' of the AFA is the notorious One Million Moms headed by AFA's Monica Cole who this past week sent out a newsletter attacking Mattel claiming that the toy company is hoping to have this doll placed in playrooms solely to "indoctrinate children into transgenderism and homosexuality."
In the newsletter Cole also writes that "Mattel is purposely confusing our innocent children by attempting to destroy very definitive gender lines. Why can't the toy manufacturer let kids be who God created them to be instead of glamorizing a sinful lifestyle?"
Full Text of the One Million Moms' newsletter:
Mattel recently announced its launch of the first transgender Barbie doll as part of its #TRANSISBEAUTIFUL Tribute Collection, modeled after the Orange Is the New Black actor and LGBTQ activist Laverne Cox.
Mattel created a Barbie in his likeness, wearing a red, sheer evening gown with a faux leather strapless top, a tulle skirt, and a sparkly silver bodysuit underneath.
The Laverne Cox doll promotes cross-dressing and glorifies the transgender lifestyle. Mattel has created a toy glorifying gender inclusivity while ignoring one's biological sex.
Barbie is also donating in Cox's name to TransFamilySOS, an organization that describes its mission as a service "that saves lives by shaping a gender affirming and accepting community."
It is outrageous that a toy company is marketing and normalizing gender dysphoria to young children.
Parents who are not already aware of the company's agenda, please be forewarned: Children are being "groomed" by Mattel trans Barbie dolls under the disguise of playtime.
Now, parents will have to deal with the confusion experienced by their children when these inappropriate dolls are seen on store shelves such as Walmart, Target, and other stores that sell Barbie dolls.
This new product makes it clear that Mattel has an LGBTQ agenda that it is forcing on extremely young audiences.
Obviously, Mattel is attempting to "groom" the next generation. This company should be enhancing learning during play, but instead, Mattel is brainwashing our preschoolers and elementary-age children.
Mattel is hoping to have this doll placed in playrooms solely to indoctrinate children into transgenderism and homosexuality.
The company's goal is to have everyone, even toddlers, accept the LGBTQ lifestyle, but a toy company should never even consider taking part in this abomination.
Mattel is purposely confusing our innocent children by attempting to destroy very definitive gender lines. Why can't the toy manufacturer let kids be who God created them to be instead of glamorizing a sinful lifestyle?
Mattel is choosing to push an agenda of sexual confusion instead of promoting its actual product.
This PC-inclusive toy blurs the biological distinctions between males and females. Introducing children to this lifestyle choice is contrary to what conservative, Christian parents are teaching their children about God's design.
Take Action now and demand that Mattel remove the controversial doll from shelves immediately!
TAKE ACTION: Sign our petition urging Mattel to discontinue production and sales of its trans Barbie doll immediately. Be sure to share this campaign with your friends and family!
BTS with Barbie!| Laverne Cox:
Editor's Note: Order your Laverne Cox Barbie here!
Right-wing extremist provocateur threatens to 'hunt' LGBT supporters
He has a history of right-wing extremist short videos including a harassment campaign against an Arizona wig shop that serves cancer patients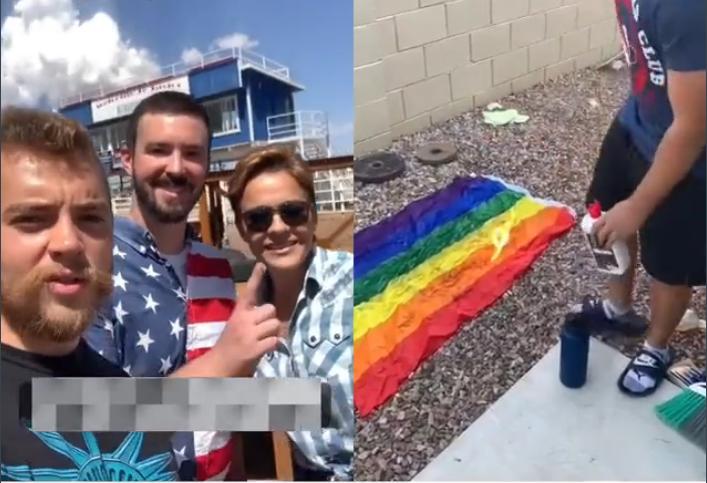 PHOENIX – A twenty-four year old right-wing extremist based in the metropolitan Phoenix, Arizona area, Ethan Schmidt, posted a short video of himself accompanied by Kyle Clifton who describes himself as "authoritarian Christian nationalist," driving in an undisclosed area announcing that he and Clifton will be "hunting 'LGBT supporters" and people in area Target retail stores.
The video captured by Twitter account Patriot Takes, which describes itself as a group of dedicated researchers monitoring and exposing right-wing extremism and other threats to democracy, first posted the video clip Saturday.
Ethan Schmidt, a right wing provocateur who has made videos with Kari Lake, Wendy Rogers, and Paul Gosar, warned Target he will "hunt LGBT supporters" in their stores and across Phoenix in June, stating they "are not safe" and they "can't hide." pic.twitter.com/O3ReHVN3qY

— PatriotTakes 🇺🇸 (@patriottakes) May 21, 2022
Schmidt has a history of making right-wing extremist short videos including a harassment campaign against an Arizona wig shop that serves cancer patients.
Sunny's Hair and Wigs, specialize in making wigs for women who have lost hair while getting treated for cancer and the store had implemented coronavirus pandemic protections including strict mask guidelines to ensure safety of their clients who are particularly vulnerable to infection.
Lisa Memberr, the owner of the shop had explained to local media outlets: "My customer base is very diverse," and she added, "Not only do I have Caucasians, I have Afro-Americans, I have Asians, I have Latin Americans."
Schmidt, who has ban banned by nearly all social media platforms including Twitter for spreading false and misleading COVID-19 pandemic information had been visiting numerous retail stores in the Phoenix area including Sunny's Hair and Wigs targeting those businesses that still require customers to wear mask. He invariably creates videos of his encounters which he uploads to right-wing social media and web sites that he hasn't been banned from.
In addition to his anti-mask campaign he has made videos with extremist conservative lawmakers including one with Arizona U.S. Republican Representative Paul Gosar telling antivaxxers "to stay the course."
Rep. Paul Gosar with Ethan Schmidt telling antivaxxers "to stay the course."

This is the new Republican Party. pic.twitter.com/Z0ogrq8nO4

— PatriotTakes 🇺🇸 (@patriottakes) May 21, 2022
He also filmed a short with Arizona State Senator Wendy Rogers who has established herself firmly as an anti-vax, anti-LGBTQ, right wing extremist.
Arizona State Senator Wendy Rogers made a video promoting Ethan Schmidt, who is now stating he will "hunt LGBT supporters" at Target and across Phoenix. pic.twitter.com/1CBmJGHYvN

— PatriotTakes 🇺🇸 (@patriottakes) May 21, 2022
Clifton is a leader of the America First Union, an openly white nationalist, antisemitic, "conservative youth" organization. He also promotes former President Donald Trump's big lie about the 2020 Presidential election being stolen by Democrats and President Joe Biden. Clifton also participated in the Arizona audit of the 2020 vote in Maricopa County, which state Sen. Rogers, had raised the visibility of her own political profile by insisting that Arizona's vote was stolen.
A semi-copy of the"American Populist Union" has been organizing under the name America First Union. The local chapter is led by the openly antisemitic Kyle Clifton of Peoria, AZ who describes himself as an "authoritarian Christian nationalist."https://t.co/OlyhxhK9kh

— AZ Right Wing Watch (@az_rww) October 8, 2021
Kyle Clifton is also obsessed with The Anti-Defamation League (see image above). He recently thought he went and filmed a rant in front of the Phoenix ADL headquarters, not realizing it has been long abandoned. pic.twitter.com/BjOxsme8fQ

— AZ Right Wing Watch (@az_rww) October 8, 2021
Last Fall Schmidt posed with Trump endorsed Republican candidate for Arizona Governor Kari Lake as he burned a LGBTQ+ Pride flag.
Kari Lake posed for an "Antimaskers Club" video with bigot Ethan Schmidt who burns rainbow flags.

This is who Trump endorsed. pic.twitter.com/mnTFqdjaAZ

— Resist Programming 🛰 (@RzstProgramming) September 28, 2021
Ben Shapiro: "If we had a Supreme Court […] they'd overturn Obergefell"
Ben Shapiro on the May 4, 2022, edition of The Daily Wire's The Ben Shapiro Show, attacked same-sex marriage, Trans rights, and Democrats

By Media Matters | WASHINGTON – Right-wing conservative political commentator Ben Shapiro on the May 4, 2022, edition of The Daily Wire's The Ben Shapiro Show, attacked same-sex marriage, Trans rights, and Democrats.
Transcript:
BEN SHAPIRO (HOST): Meanwhile, the Democrats are really trying to push hard, particularly the Democrats in the media. So you've got ABC's Terry Moran saying, you never know what they might do next. What are they going to do next? My God, the Supreme Court – they might actually go back and overrule Loving v. Virginia and allow states to ban interracial marriage. Oh really? That wasn't even based on the right to privacy, you idiots. That's based on the equal protection clause. Wrong constitutional clause, you morons.
And then they try to claim, well, they might overturn Obergefell. First of all, Obergefell is a bad Supreme Court decision and if we had a Supreme Court worth its salt, they would overturn Obergefell. But they're not going to. They explicitly say — Alito says, I think three separate times in that decision that I read in nearly its totality on the air yesterday, that this has no impact on other cases of different lines. Which is a clear reference to Obergefell, repeatedly.
But Democrats know deep in the cockles of their tiny little Grinch-like hearts on abortion, they know that the abortion issue is not a winner. So they're trying to expand it out – well, you never know. The Supreme Court, they might go after gay rights, they might go after — sure, you're right. The same Supreme Court in which Neil Gorsuch idiotically ruled that the Civil Rights Act of 1964 covers transgender people is now going to overrule Obergefell.
********************
The preceding article was previously published by Media Matters for America and is republished by permission.