Amazon continues to sell dangerous DIY conversion therapy book
Shrier's book tries to convince her audience that being transgender is a social contagion, based on a single discredited journal article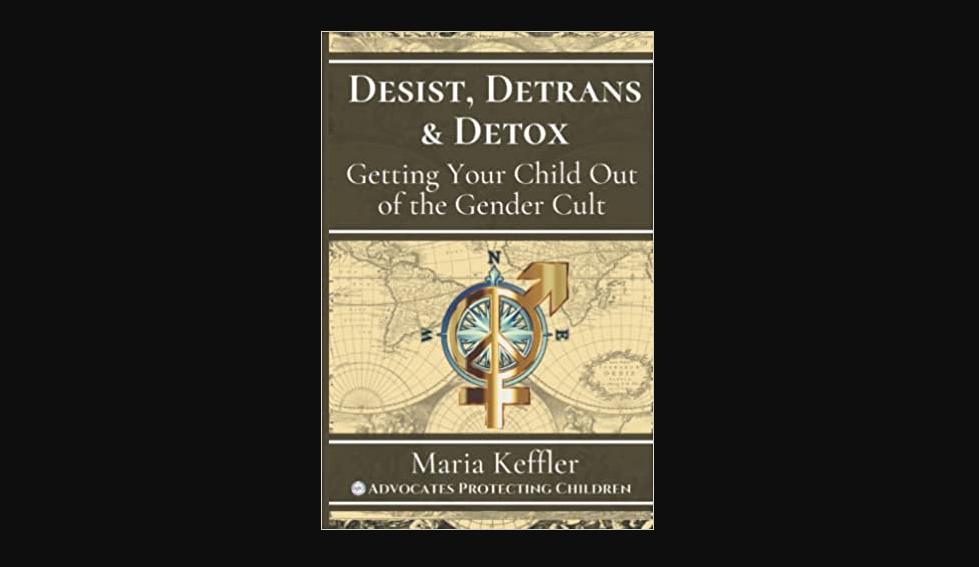 SEATTLE – Last year gender nonbinary YouTuber Caelan Conrad created a Facebook account for "Carol Marinara" and joined numerous "Gender Critical" or Trans Exclusionary Radical Feminist (TERF) groups on the site.
What they found was essentially a cult that expresses hatred of trans people, believing that "they are all mentally ill perverts," some of whom went so far as to call for all trans people to "unalive themselves". Conrad also joined groups on Facebook for parents of trans youth who reject their identities and put them through a form of "Do It Yourself" Conversion therapy.
While in these groups, Caelan took thousands of screenshots as proof of what they were seeing, and then described what they saw in a series of videos. The common thread among parents of those rejecting their trans children's identities was that they would prefer to blatantly ignore and reject the very real risk of having dead or estranged children in pursuit of avoiding a child being affirmed, and potentially transitioning.
The two books they use to justify this, Irreversible Damage: The Transgender Craze Seducing Our Daughters by Abigail Shrier and Desist, Detrans & Detox: Getting Your Child Out of the Gender Cult by Maria Keffler were briefly banned by Amazon, but reinstated after outcry by conservative media outlets.
Both Shrier and Keffler are conservative Christians, who have no experience working with transgender youth.
Shrier's book tries to convince her audience that being transgender is a social contagion, based on a single shoddy and discredited journal article that was partially retracted, and later disproven by higher quality clinical studies. However, Keffler's book takes this a step further and prescribes an extreme form of conversion therapy that has no basis in science and goes against everything that we know about promoting mental health in LGBTQ+ youth.
Keffler advises parents to make a list of people in their child's life, divide it up by who will and won't support their identity, and then cut out everyone who won't support her book's brand of Do-It-Yourself home conversion therapy. The goal of this "treatment" is to isolate and gaslight their child until they renounce being transgender. It also advocates for a form of aversion therapy in which any expressed feelings of a cross-gender identity are punished, while "gender typical" behaviors are rewarded.
The isolation part means no contact with friends, teachers, doctors, therapists, coaches or anyone else who might support them. It also means isolating them by taking away their electronics and even removing them from school. The book advises parents to lie to their children about why they cannot see an affirming therapist or do an afterschool activity.
It also tells parents to co-opt other non-affirming authority figures to participate in the charade, such as a teacher keeping a child after school to do busywork to prevent them from attending the local GSA. Some go so far as moving out of state to cut off their child from any affirming influences.
Once the child is cut off, they recommend indoctrinating them on Gender Critical theory, and forcing them to read anti-trans books and literature in exchange for rewards. This is not so different from techniques used on POWs, where they are systematically cut off from other prisoners and then indoctrinated in a vacuum.
Other parts of the book give directions that could be life threatening. It describes how to avoid investigations from child protective services and suggests that affirming medical and mental health professionals should be avoided, even if the child is expressing suicidal thoughts. The book tells parents that these claims of suicidal thoughts are blackmail, and that the parent should not give in to them.
On the parents boards that Caelan was on, the results were predictable. Very few reported any success, and those that did were outnumbered by parents who described how their child cut off all contact with them once they left the house. Others describe resorting to bribery (money) to elicit even mildly gender conforming behavior, such as getting a trans son to shave his legs. Despite these outcomes, these parents on these boards congratulate each other on not having given in, because having an estranged child is better than having a transgender one with whom you still have good relations.
In even more bizarre parts of the book, though, Keffler comes very close to calling trans identities demonic possession, and resorts to even stranger pseudo-science. She asserts that the child's trans identity and their "real" identity are separate personalities. Keffler describes how the trans identifying part of the child must be destroyed:
"Starve the cult identity. Cut it off from its food sources. Challenge its assumptions and assertions. Do not give into its unacceptable demands. Give it no quarter."
She also makes the claim that because of this supposed split personality disorder, trans people should not be allowed to make decisions for themselves even as adults.
The contents of this book are immensely harmful and contradict everything that is known about care for trans youth. Legitimate studies have found that familial rejection (including all the things Keffler's book recommends) dramatically increase suicidal ideation, and is the number one predictor of poor mental health outcomes.
Other studies have shown that conversion therapy doubles the lifetime probability of a suicide attempt in transgender adults. This is why every major medical and mental health professional organization opposes the use of conversion therapy.
Instead, this book likely exacerbates the chances of a completed suicide in a population already at high risk of attempts by encouraging parents to avoid mental health professionals, particularly if they might affirm a child's identity.
The LA Blade reached out to Amazon for comment on why they continue to sell a book that violates corporate policy on promoting conversion therapy, but they did not respond prior to publication.
Anti-trans activist Kellie-Jay Keen spreads hate across America
Violence mars speaking tour by the UK's "Standing for Women" leader whose next stops include Florida, Washington, D.C. and New York City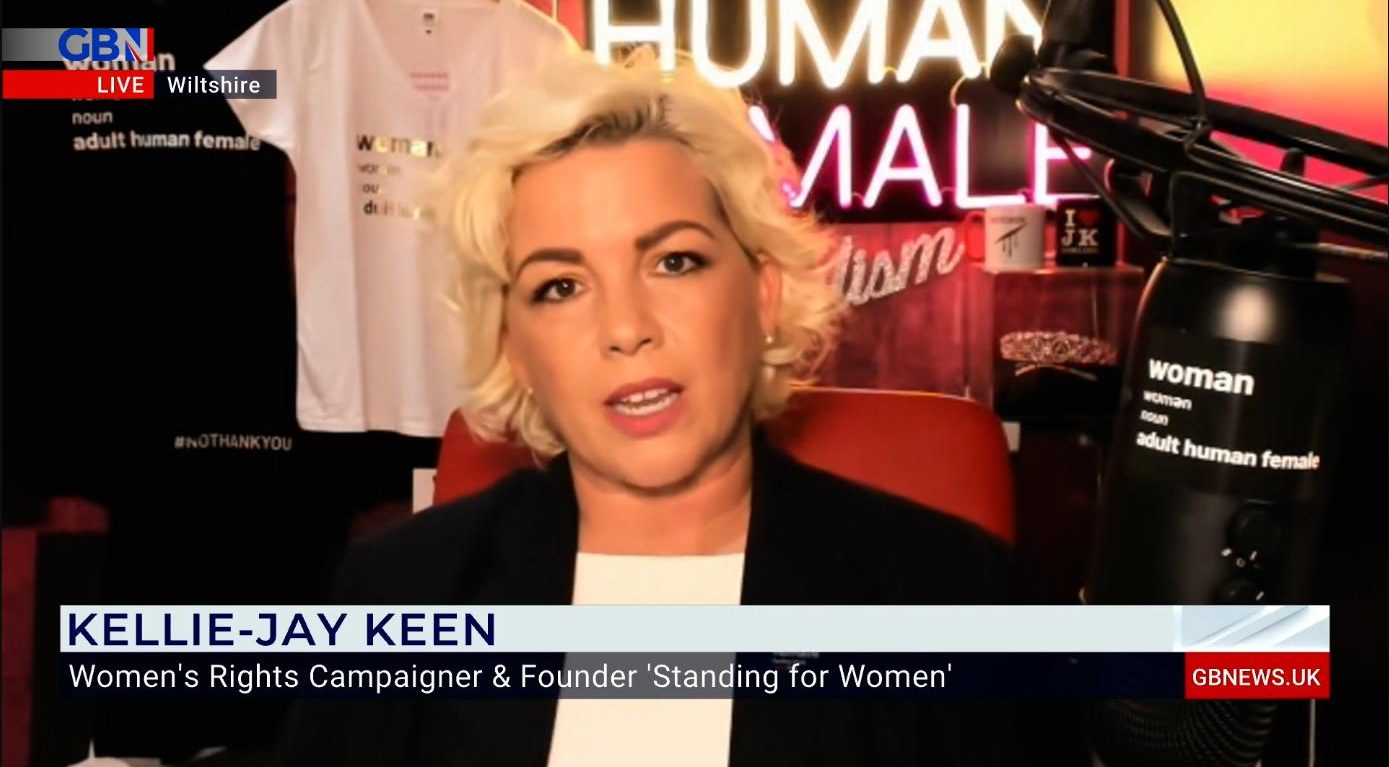 CHICAGO – Outspoken British TERF Kellie-Jay Keen, who goes by the pseudonym "Posie Parker," is in Chicago Sunday for the sixth stop in her 11-city "Standing for Women" speaking tour, which she launched in Los Angeles Oct. 16.
Her mission, she said when she announced the tour on Twitter earlier this month, is to "let women speak" and to "change the world."
"Women," according to Keen and her supporters, only means cisgender people presumed to be female at birth and does not include transgender women. "No woman has a penis," Keen said in Austin, Texas Saturday. "No man has a vagina." GC activists and TERFs like Keen are campaigning for laws discriminating against trans rights on both sides of the Atlantic.
Keen streamed the event on YouTube and posted photos on social media, showing what Keen claimed were Chicago police officers escorting her through crowds due to incidents of violence that had erupted on that tour. As of press time, Chicago police could neither confirm or deny whether on-duty officers provided security or whether off-duty uniformed officers were present.
@Chicago_Police stepping up. #LetWomenSpeak #Chicago#LetWomenSpeakUSA pic.twitter.com/dTuvHnMJFA

— SFW Kellie-Jay Keen #AdultHumanFemale (@StandingforXX) October 30, 2022
In Tacoma on Wednesday, police made one arrest for assault and The News Tribune reported at least six counter-protesters were treated for being hit with pepper-spray. The woman wielding the can of bear spray, similar to that used in the Jan. 6 insurrection at the U.S. Capitol, was identified in that report and via YouTube as Jenna Hoch of Denver, an anti-trans activist. She can be seen in the video, backing away from counter-protesters, screaming "Don't touch me."
A 14-year-old girl claims to have been targeted by Hoch in a video posted to YouTube.
"I was prepared for the violence," Hoch told The News Tribune, following what she described as an assault in Portland, Ore. One protester's hand was injured and required medical treatment, Hoch said. Keen, however, canceled the Portland event due to threats she claimed were made by Antifa. Video of a pie attack at that canceled event has since gone viral.
Despite canceling the stop in Portland, Keen did show up in Tacoma. A video posted by Keen shows a counter-protester storming the area of Tollefson Plaza where Keen and a dozen fellow speakers were holding their rally; One of Keen's supporters swiftly intercepted the counter-protester. According to The News Tribune, about 30 people showed up at the plaza in support of Keen. However, within minutes, the crowd of 20 counter-protesters grew to about 200 and made their way into the plaza. By that time, Keen had already fled, according to the report.
Keen is the U.K. activist who earlier this year advocated for gun-carrying, cisgender dads here in the U.S. to "use women's toilets… to combat the insanity" of allowing transgender girls and women to use bathrooms matching their gender identity. Keen represents cisgender women who call themselves "Gender Critical," and oppose laws and policies here and in the U.K. that allow transgender women to identify as women, compete as women and use public facilities dedicated to females. Keen also confronted this reporter covering the NCAA Women's Swimming Championships in Atlanta in March about use of public bathrooms.
When Keen launched her speaking tour on Oct. 16 on Hollywood Blvd., she was joined by a handful of supporters and fellow speakers and no opposition. And police presence was non-existent.
Kellie-Jay Live from Los Angeles #LetWomenSpeak#LetWomenSpeakUSAhttps://t.co/YFhJOQx6Zs

— SFW Kellie-Jay Keen #AdultHumanFemale (@StandingforXX) October 16, 2022
The same was true in San Francisco, her second stop. But when protesters started showing up at Keen's events, she asked for but did not receive police protection, including in Tacoma. That visibly changed when she arrived in Austin, Texas on Saturday, as ex-detransitoner and former radical feminist Ky Schevers tweeted, with a screenshot of armed security guards flanking Keen.
Kyle KD Sims & his team did security for Kellie-Jay Keen's anti-trans rally in Austin. Sims is a right-winger who's previously done security for former Senator Don Huffines & Kelly Neidert/Young Conservatives of TX. TERFs are increasingly turning to right-wing men to do security. pic.twitter.com/Qnv93fUIIK

— Ky Schevers (@reclaimingtrans) October 30, 2022
According to Schevers, "Jeannette Cooper of PEC [anti-trans group Partners for Ethical Care] hired private security for Chicago & K. Yang aka the Deprogrammer is paying for security for the NYC rally."
Also on hand on Sunday in Chicago's Pioneer Court: Counter-demonstrators brandishing signs declaring, "TERFs MACE KIDS."
#TerfsMaceKids https://t.co/T8KnyvbCMq

— Katy Montgomerie 🦗 (@KatyMontgomerie) October 30, 2022
The counter-demonstrators staged their own rally in Chicago's Cityfront Plaza, attended by at least one man identified by Twitter users as a member of the Proud Boys.
Keen's next stops include Florida, Washington, D.C. and New York City, and she announced she plans to make a documentary from video of her events.