Fox loses LGBTQ preferred employer status- Jenner joins as contributor
"We can no longer allow Fox to maintain it's score if Fox News personalities & contributors continue to deny the existence of Trans people"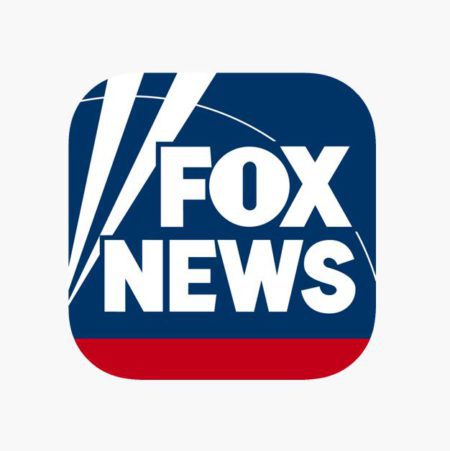 WASHINGTON – The Human Rights Campaign, the nation's largest lesbian, gay, bisexual and transgender (LGBT) civil rights organization has removed Fox News from its Corporate Equality Index as an LGBT preferred employer after nearly one week of relentless attacks on Transgender Americans.
"Fox News has a history of sharing misinformation and disinformation about the LGBTQ+ community. We know from our own research, which we put out earlier this week, what their disinformation and misinformation means for the LGBTQ+ community: perpetuating stigma and marginalization of transgender and non-binary people," Aryn Fields, senior press secretary at HRC, said in a statement.
"At a time when transgender people – especially transgender children – are under attack in statehouses across the country, rhetoric has real consequences," Fields added.
Fields told The Hill that the network's coverage of the LGBTQ community within the last 72 hours had contributed to a drop in its Corporate Equality Index score, which dropped from 100 to 75.
"We can no longer allow Fox Corporation to maintain it's score if Fox News personalities and contributors continue to deny the existence of transgender people, minimize the violence transgender individuals face, refer to parents of LGBTQ+ youth as perverts, or equate leaders of LGBTQ+ diversity and inclusions efforts with sex offenders," Fields said. "Each of these actions happened in the last 72 hours. Enough is enough."
Following Disney's response to Florida's "Don't Say Gay" legislation and the company's effort to be gender inclusive, right-wing and extremist media watchdog group Media Matters for America reviewed Fox News' obsessive coverage and found that the network has spent more than 3 hours this week – mentioning the company more than 350 times – alleging Disney is grooming, indoctrinating, and sexualizing children.
Fox has been laser-focused on the story and between midnight March 28 through 9 a.m. EDT April 1, Media Matters reviewed the network's coverage and found that:
Fox News mentioned "Disney" over 350 times, dedicating over 3 hours of coverage.
Fox News aired at least 53 segments about this story.
Fox & Friends committed the most time to the topic, with 14 segments and 42 minutes dedicated to creating a backlash against Disney.
"This wall-to-wall coverage has overshadowed potentially damaging news about right-wing figures, such as the revelation that former President Donald Trump asked Russian dictator Vladimir Putin to release more dirt on presidential son Hunter Biden, which received just 2 minutes of coverage on the network," Media Matters Deputy Director of Media Intelligence Tyler Monroe noted.
Fox in defending itself pointed out that the network hired Caitlyn Jenner to an on-air contributor role with her first appearance this past Thursday on Hannity.
According to The Hollywood Reporter, Fox News CEO Suzanne Scott said in announcing Jenner's hire, "Caitlyn's story is an inspiration to us all," Fox News CEO Suzanne Scott said in announcing the hire. "She is a trailblazer in the LGBTQ+ community and her illustrious career spans a variety of fields that will be a tremendous asset for our audience."
Jenner's appearances on the Fox News Network over the past two months however, have been unrelenting attacks on Trans athletes, especially University of Pennsylvania Women's Team swimmer Lia Thomas. Jenner also appeared on the network to defend her attacks on Trans athletes.
"We must protect women's sports. We cannot bow down to the radical left wing woke world and the radical politically charged agenda of identity politics," Jenner tweeted. In another tweet she said;
"Thank you @seanhannity and @HeyTammyBruce for having a conversation grounded in common sense. All we want to do is protect women's and girls sports! It's that simple. And calling out the libelous, defamatory lies of @PinkNews and @emilychudy@benjamincohen"
Jenner has been asked about her position on the multiple pieces of anti-Trans youth sports legislation across the United States. She responded that she saw it as a question of fairness saying that she opposed biological boys who are Trans- competing in girls' sports in school.
"It just isn't fair," Jenner said adding, "and we have to protect girls' sports in our school."
Matt Walsh anti-trans rally: death threats, Proud Boys & extremists
Walsh's rally attracted extremists, some of whom explicitly called for violence against medical professionals


By Mia Gingerich | WASHINGTON – Last Friday, the Daily Wire's Matt Walsh held a rally in Tennessee against gender-affirming care, a follow-up to his targeted misinformation campaign against Vanderbilt Children's Hospital.
Footage from the rally, which included speeches from Walsh, Sen. Marsha Blackburn (R-TN), and other media figures and local politicians, shows that it attracted a cadre of extremists, including members of the violent Proud Boys extremist group and multiple protesters brandishing signs explicitly calling for violence against medical professionals. Following the rally,
Walsh called the protesters "normal decent Americans" while Blackburn said she was "proud" to have participated. 
Walsh, an opportunist who has committed himself to an anti-trans crusade, recently claimed to be "building a nationwide organized movement" to target hospitals and medical providers with harassment after helping to drive harassment against Boston Children's Hospital. After the facility reported threats against doctors and staff, Walsh continued to target the facility, which later received more than one bomb threat. In September, Walsh targeted Vanderbilt Children's Hospital with similar false claims and mischaracterizations of procedures offered to minors, falsely claiming the hospital would "castrate, sterilize, and mutilate minors as well as adults."
The efficacy of gender-affirming medical care for trans youth, and the serious psychological risks of denying that care, have been shown by numerous studies, and such care is supported by every major medical organization in America.
Vanderbilt Children's Hospital responded to Walsh by saying it did not provide gender-affirming genital surgeries for trans youth but would temporarily cease other gender-affirming surgeries for minors, despite such surgeries having very low rates of regret. Following the success of his targeting of Vanderbilt, Walsh announced the rally at the Tennessee state capitol on October 21, which was billed as "The Rally to End Child Mutilation."
Walsh's rally attracted extremists, some of whom explicitly called for violence against medical professionals
Leading up to the rally, Walsh, who has a history of promoting or defending political violence, continually targeting healthcare providers and the LGBTQ community, comparing doctors who provide gender-affirming care to Nazis, calling for police to "[break] down the doors" of establishments hosting drag events, and tweeting he was "not just reporting" on the trans health clinic at Vanderbilt Children's Hospital but was "going to put a stop to it."
Footage of the rally streamed by Walsh and local news outlets on YouTube showed multiple attendees at Walsh's rally directly calling for violence against doctors, with one attendee's sign reading "Doctors who mutilate children should be killed."
The sign was visible at the front of the crowd for the duration of the rally, including during speeches by Walsh and Blackburn. The man holding the sign, who can be seen cheering for Matt Walsh during a speech by Tea Party activist Matt Meckler, was also recorded by local media confronting counter-protesters before the rally yelling, "No mutilators, mutilators go home."
Footage from a local newscast of the event also captured an attendee positioned further back in the crowd holding a sign that said, "mutilate the mutilators."
Following the bomb threat made against Boston Children's Hospital, Walsh claimed that "no critic of gender ideology gains anything or has any incentive to make a threat."
Footage from the rally also shows a number of members of the violent extremist group the Proud Boys, one of whom can be seen flashing a white nationalist hand signal as he passed counter protesters.
From CBS Channel 5's livestream of Matt Walsh's October 21, 2022, rally in Tennessee, streamed on YouTube
The rally also attracted fringe Christian fundamentalists who held oversized signs declaring, "homo sex is sin," and that "hellfire awaits" gay people and "baby killers." Another protester near the front can be seen holding a sign declaring, "We are at war," with the other side reading, "No justice, no peace, free the J6'ers," referring to those arrested for participating in the January 6 insurrection.
Walsh and other speakers at the rally used incendiary language directing anger at medical professionals
In addition to Walsh, speakers at the rally included GOP state politicians from Tennessee, who earlier this year passed multiple anti-trans bills (helping to perpetuate mental health crisis among trans youth in the state), and Blackburn, who used the confirmation hearing for Supreme Court Justice Ketanji Brown Jackson to push anti-trans talking points. Other speakers included Tulsi Gabbard, Dr. Colin Wright, and Chloe Cole.
During the rally, Walsh engaged the crowd with incendiary language, asking the audience, "As Tennesseans, do we believe in castrating children? Do we believe in that? Do we believe in drugging and mutilating kids?" Walsh added, "They believe in it." He continued, saying, "I'm not going to leave it to my kids to fight this fight. We don't leave it to our kids. We stand up and we fight. It isn't our kids' battle," before going on to characterize his "fight" as "a battle of good versus evil."
In her speech, Blackburn directed the attention of the extremists in the crowd to Vanderbilt, saying Walsh and the Daily Wire did an "amazing job" targeting Vanderbilt, referencing "what was taking place just down the street right here in Nashville." Later in her speech, Blackburn said she was going to "carry this movement to take care of our children, to end this child mutilation." As she neared the end of her speech, Blackburn said, "Look, you all are happy warrior freedom fighters, and you are not going to let the left get their way with our children."
Vanderbilt's proximity to the crowd's location was also referenced by State Rep. William Lamberth (R-TN), who said during his speech, "If not for Matt and his team, a certain university medical center just down the road would still be performing child mutilation surgeries."
Walsh and other speakers reacted to the rally by targeting counter protesters and lauding the anti-trans protesters
Immediately following the rally, Walsh, who last year called Kyle Rittenhouse a "victim" after Rittenhouse shot dead multiple people at a Black Lives Matter protest, tweeted a photo of the crowd where the sign calling for violence against doctors is visible, with Walsh simply captioning it, "We are winning."
Blackburn tweeted after the rally that she was "proud to defend Tennessee kids from these dangerous procedures today." Tulsi Gabbard wrote in her newly-launched Substack newsletter that there were "a handful of very noisy protesters who were there to support continued child mutilation" at the rally, but made no mention of those calling to murder doctors.
During his podcast on Monday, Walsh targeted the counter protesters at the event, calling them "satanic leftist zombies" and "emotionally disturbed freaks and losers," and claimed some of them were "of the paid variety." Walsh contrasted them with his supporters.
In the end I have to be grateful that the disgusting hellspawns did show up because it provided exactly the kind of contrast that I want people to see. On one hand, you have normal decent Americans of all ages and demographics speaking out against one of the great atrocities of our time, and on the other hand you have a bunch of screeching goblins who have no argument to present, no point to make, and are only interested in silencing the other side by whatever means necessary. So it's just up to each member of the public to decide whose side they want to be on. You see that footage, you decide, who do you want to line up with?"
**********************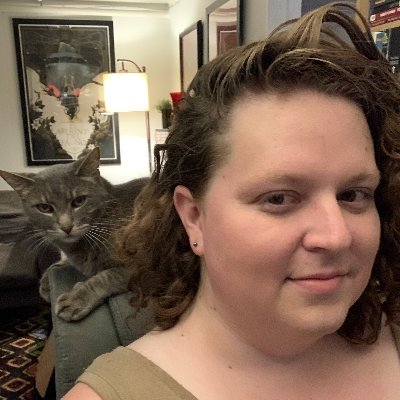 Mia Gingerich is a researcher at Media Matters. She has a bachelor's degree in politics and government from Northern Arizona University and has previously worked in rural organizing and local media.
********************
The preceding article was previously published by Media Matters for America and is republished by permission.