Crossroads serves the dish West Hollywood is craving
Unique twists on traditional foods, California fare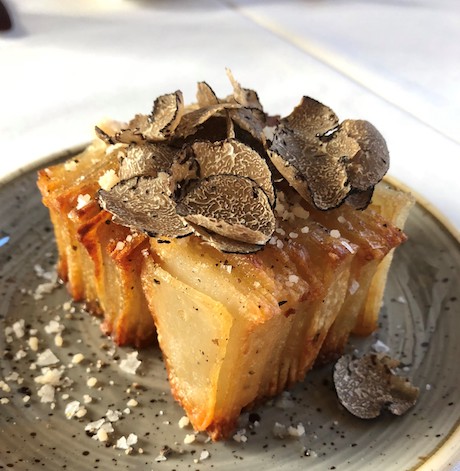 If you are a meat eater, prepare to be shocked by Crossroads Kitchen, a spectacular vegan restaurant which makes all your favorite dishes taste great—sans meat. Along with celebrity chef/founder Tal Ronnen, gay executive chef, Scot Jones serves up innovative cuisine to his culinary guests.
"I love the diversity of our clientele. Coming from Ohio, we didn't have that; there are some very close minded people in the Republican state of Ohio. Out here it's more open and welcoming. Being a gay chef in West Hollywood means I have got the corner, people really respect me and what we do here at Crossroads."
To mirror the diversity of the people who come in, Crossroads has a wide ranging menu to satisfy any palate.
"People love Crossroads because we have great food. We change with the seasons, four times a year. We're consistent; we've got flavor, texture and color. And it just so happens that we are plant based."
Jones noted that not everyone who walks in the door are vegan or vegetarian. "I would say, 65 per cent of our clientele are not plant based lifestyle customers, but they love coming here because the food is so damm good. The culinary family here puts a lot of love into our dishes. We enjoy pushing the envelope so that we stay on top of things."
While many other restaurants have multiple locations, Jones is happy with just the one location at the crossroads of Sweetzer and Melrose (8284 Melrose) in West Hollywood.
"To be consistent is very hard, if you have five restaurants. Tal and I don't want that; we want this one that we concentrate on, that people come to as the mecca of great food. If Tal is not here, I'm here. That's what makes a great restaurant."
Many celebrities have come in to Crossroads. "You name it, they've been here!" Jones quipped. "It's very humbling to Tap and I that they enjoy our food so much. We respect their privacy and they know they can trust us. You don't see paparazzi hanging out here, because we built a $40,000 garage in the back."
Jones spent many years developing his blend of Italian and Mediterranean recipes, and is a firm believer that healthy dining is not necessarily synonymous with minimalist surroundings and quiet contemplation.
"Crossroads is just as much of a neighborhood spot as it is a serious restaurant," he said. "The food we're creating is meant to be enjoyed both for its ingredients as much as the way we serve it."
It was rocker Chrissie Hynde of The Pretenders who first introduced Jones to Ronnen, who, according to Jones, "turned a light switch on in my head that every chef should have turned on" about the virtues of vegetable- based cuisine. Prior to meeting Ronnen, Jones had started to explore healthier culinary options as a way to help keep him in shape, and discovered that the enticing flavors of many of his favorite Italian dishes could be recreated without using meat.
In his down time, Jones is very involved with LGBTQ charities. "I do a lot with the LGBTQ Center in Hollywood. I back it and do as much as I can for them, with events. I also like to be involved with the AIDS Walk. It usually goes right by us but this year, they did another route this year. I asked my husband the other day, when is the date, as I like to give out food samples and water while it's happening, and he's like, "honey, it already happened!"
Gay waiter Matthew Swann has been working at Crossroads for the six months. "I have seen more imagination in Chef Tal Ronnen's food than I've seen over 20 years of fine dining service.," Swann swooned. "My favorite dish is his take on the crab cake, fashioned from hearts of palm."
Chef Tal always adds the perfect Hollywood ending: "It's so good it could make Hannibal Lecter a vegan!"
The annual LA Times 101 list is here at last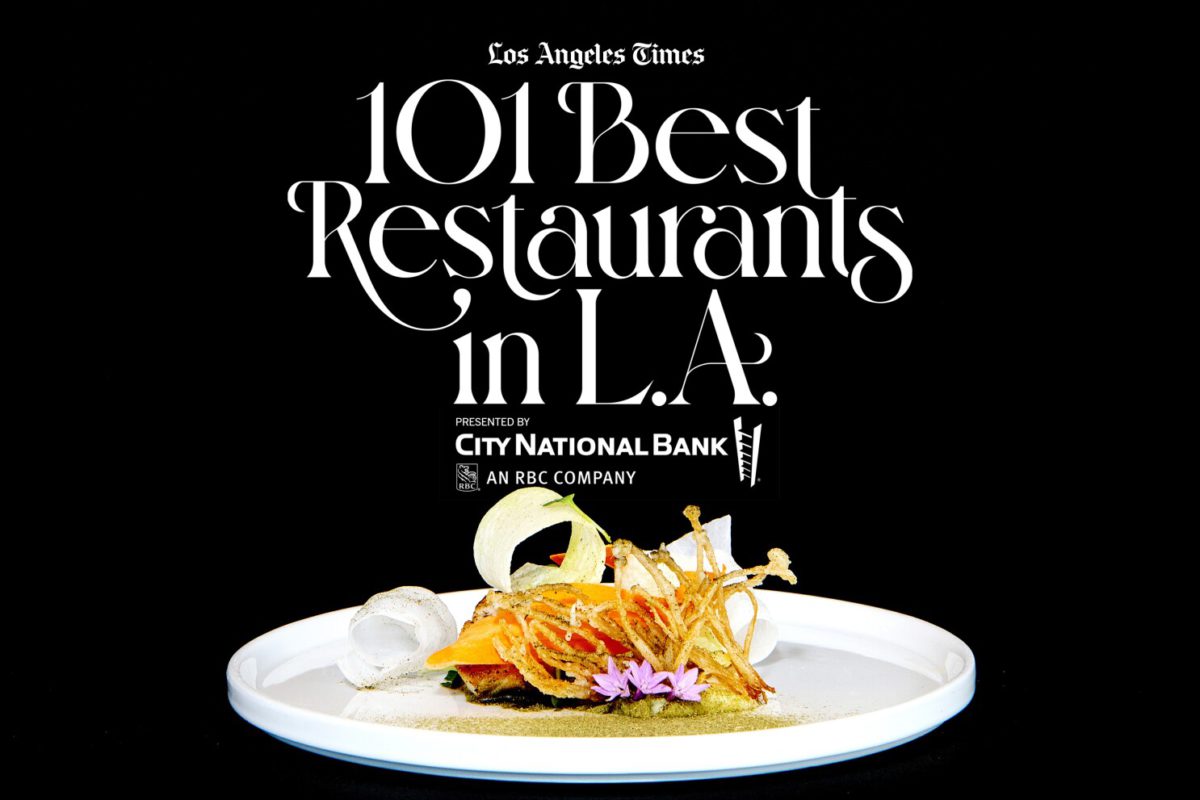 LOS ANGELES – The 101 list is here, celebrating some of the best food in L.A.
Search vegetarian, Asian, Mexican and more categories, or find the perfect restaurant for a special night out or in. With a map to highlight the best places near you, the 101 could spotlight a hidden gem just around the corner.
So before you decide on dinner plans, check out the 101.
Hit Instagram smash burger pop-up Chris N Eddy's debuts in Hollywood
The duo are ready to serve up their acclaimed tasty burgers in their first brick-and-mortar restaurant on Sunset Blvd.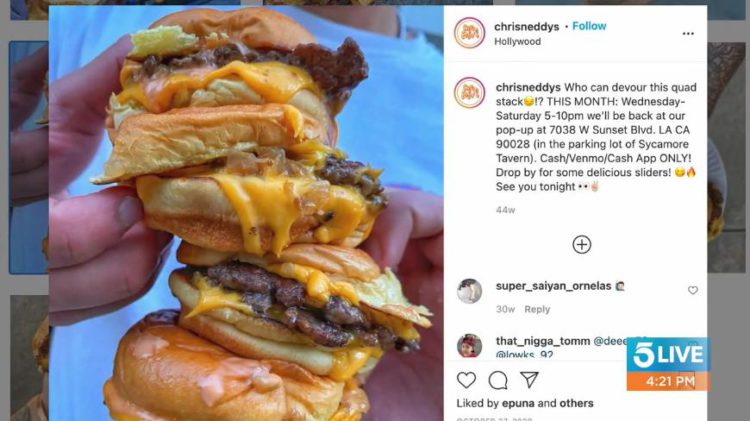 LOS ANGELES – KTLA 5 Live aired a segment Friday on Instagram sensation Chris N Eddy's who have spent months of serving smashburger-style cheeseburgers to lines of hungry diners out in parking lots.
Now the duo are ready to serve up their acclaimed tasty burgers in their first brick-and-mortar restaurant at 5539 Sunset Blvd. in Hollywood. The 5 Live crew visited the shop that has made a name for itself through enticing Instagram photos of their sliders, tater tots and fries.
LA's comeback, a lesbian community leader has a starring role
There's a sense of relief and excitement as LA starts to reopen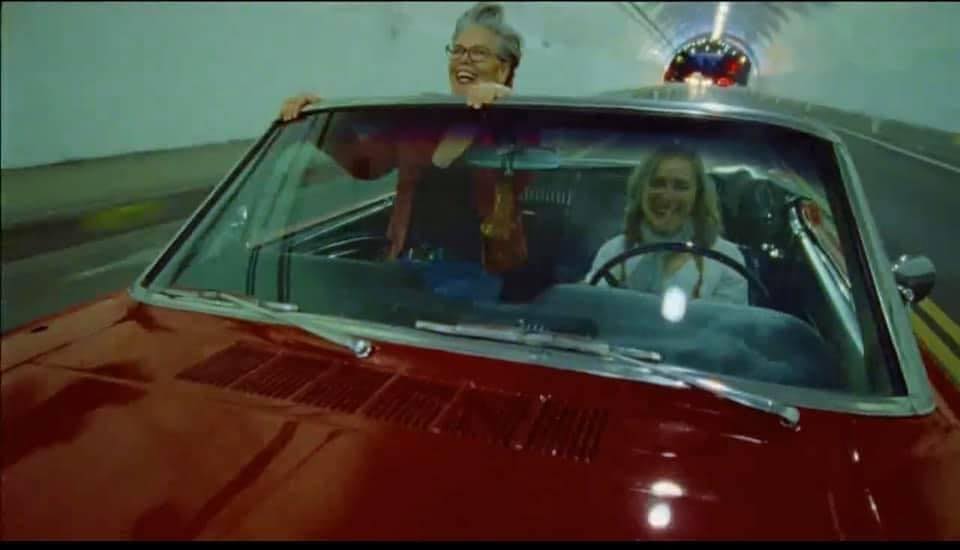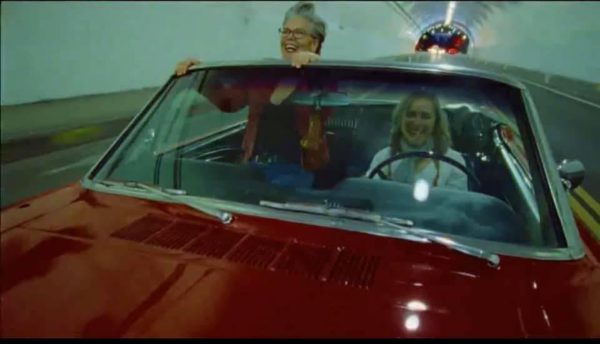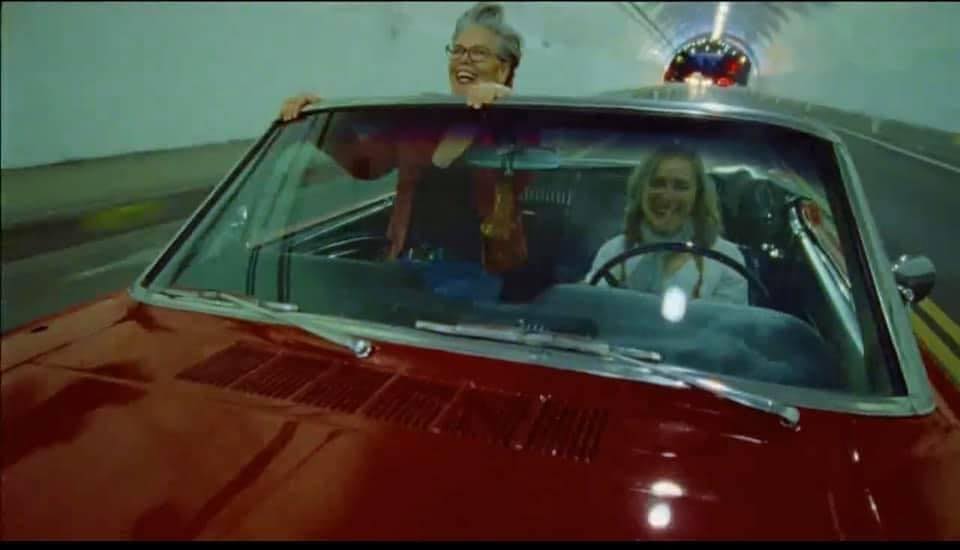 LOS ANGELES – Nearly thirteen long months have passed since the coronavirus pandemic first gripped the greater Los Angeles region as well as the rest of the Golden State.
However, now with the Los Angeles County Department of Public Health reporting that its Health Metrics data continues to reflect reduced transmission of COVID-19 in the County and test positivity remains at the lowest levels of the pandemic- coupled with 53% of the population getting vaccinated, there's a sense of relief and excitement as LA starts to reopen.
Having a role in that reopening literally is Madonna Cacciatore and her spouse Robin McWilliams who are part of an ensemble cast in the recently released Discover Los Angeles dot com television commercial celebrating the sights, sounds, places, and destinations in LA.
Cacciatore, a transplant from the Lone Star State of Texas, in addition to being an actor is also Vice President of the Board of Directors at L-Project Los Angeles, the former Executive Director at Christopher Street West/LA Pride, and the former Director of Special Events at Los Angeles LGBT Center.
McWilliams is the owner and CEO of MadCatch Entertainment, a management company representing some of the most amazing theatrically trained actors, singers and writers in the Los Angeles, and NY area.
WATCH: