Susan Feniger, lesbian celeb chef, tops LA's food festival scene
Her five stars are simply divine
When gay celebrity chef Susan Feniger isn't creating new restaurant concepts with her business partner Mary Sue Milliken, the much loved veteran entrepreneur is thinking about ways to be of service to her community.
"I feel that it's very important to give back as much as I can," she told the Los Angeles Blade at LA Food Bowl's "Plant Power, the No Beast Feast," a garden party Susan and Mary Sue hosted, on the upper plaza of their downtown LA restaurant, Border Grill.
Serving dishes like Border Grill's Roasted Beet Ceviche Campechana, Grilled Corn Esquite, Impossible Meat Meatballs with tomatoes and salsa, the foodie soirée focused on Los Angeles' abundant fruits and vegetables.
All proceeds from the event were donated to Girls Inc. and the James Beard Foundation women's leadership programs, to support the advancement of young girls and the empowerment of women in the hospitality industry. "What I found really interesting was the positive energy around having all women chefs and support of young girls (Girls Inc.)," acknowledged Feniger.
The event featured numerous chefs including cookbook author, Nadine Redzepi (Noma), Monique Fiso of New Zealand (Hiakai), Akasha Richmond (Akasha), Antonia Lofaso (Scopa Italian Roots), April Bloomfield (Hearth & Hound), Brooke Williamson (Playa Provisions), Dahlia Narvaez (Mozza), Roxana Jullapat (Friends & Family), Shirley Chung (Ms. Chi), Dakota Weiss (Sweetfin/Estrella), Jazz Singsanong (Jitlada), Niki Nakayama (n/naka), Nyesha Arrington (Native Santa Monica), Sara Kramer and Sarah Hymanson (Kismet), Sherry Yard (iPic Theaters), Tanya Holland (Brown Sugar Kitchen) and Valerie Gordon (Valerie Confections).
"Also, I loved being at an all vegetarian event with the bulk of donated produce from Frieda Kaplan, the 94-year-old founder of Frieda's Specialty Produce. She stood up to the male-dominated produce world 50 years ago," she enthused."The combination of it all was very powerful!"
The five-star chefs highlighted their tasty vegan and vegetarian cuisine, paired with an elegant array of luxury wines, beers and handcrafted cocktails from female winemakers, brewers and distillers.
Feniger wants to teach young people who work within her culinary empire to "understand and be inspired" to volunteer/get involved in the community as they grow older.
Serving on the board of the Los Angeles LGBT Center, Feniger is involved with many causes, including their recent culinary fundraiser event,  "Simply diVine" at Hollywood Forever Cemetery. During the red carpet for LA Food Bowl's "Jose Andres: Changing The World With Food," Feniger addressed how "SimplydiVine" helps LGBTQ youth and seniors.
"It was an amazing event, and we raised several hundred thousand dollars," she said. "We are in the middle of finishing up a huge new community development that is happening, where there will be 130 beds for youth and for seniors. We are putting in a commercial kitchen that will be able to help them learn culinary skills so they can go out and get a job."
Feniger expects the culinary program to be started in a year.
"Without a doubt, the LGBTQ movement and issues are near and dear to my heart. I am so lucky in my life and the little bit I can help to give back helps me to have a more meaningful existence."
Now with several restaurants, food trucks and cookbooks, Feniger has ambitious plans for the future.
"We will be opening BBQ Mexicana, in Las Vegas, right across from our Border Grill restaurant at Mandalay Bay. We are excited about that, it will probably happen in about a month.
We also have a smaller Mexican restaurant in Santa Monica, serving breakfast, lunch and dinner, with a great bar, opening end of August, beginning of September.
Feniger has learned so much in her 30 years as a restaurant entrepreneur.
"I always follow my passion. Sometimes it works and sometimes it doesn't. We have always followed our hearts and did what we felt was right. This has been our driving force and we are still around…ups and downs. Whatever happens, the key is to move forward and keep going."
Feniger is a familiar face on television, having made hundreds of appearances on food-themed shows—foodies may remember the charismatic Food Network show, "Too Hot Tamales."
"I love judging way better than competing. Like I had a lot of fun on 'Top Chef Junior.' And I love being on the (daytime talk) series, 'The Talk.' It's one of my favorite shows to watch."
Then there's that hysterical classic "Saturday Night Live" skit, "Delicious Dish," in which NPR Radio hosts have a "serious" interview about schweddy balls. (written by comedian, Ana Gasteyer, the parody skit also starred Molly Shannon and Alec Baldwin.) Gasteyer used Feniger and Milliken's KCRW "Good Food" radio show as inspiration.
The annual LA Times 101 list is here at last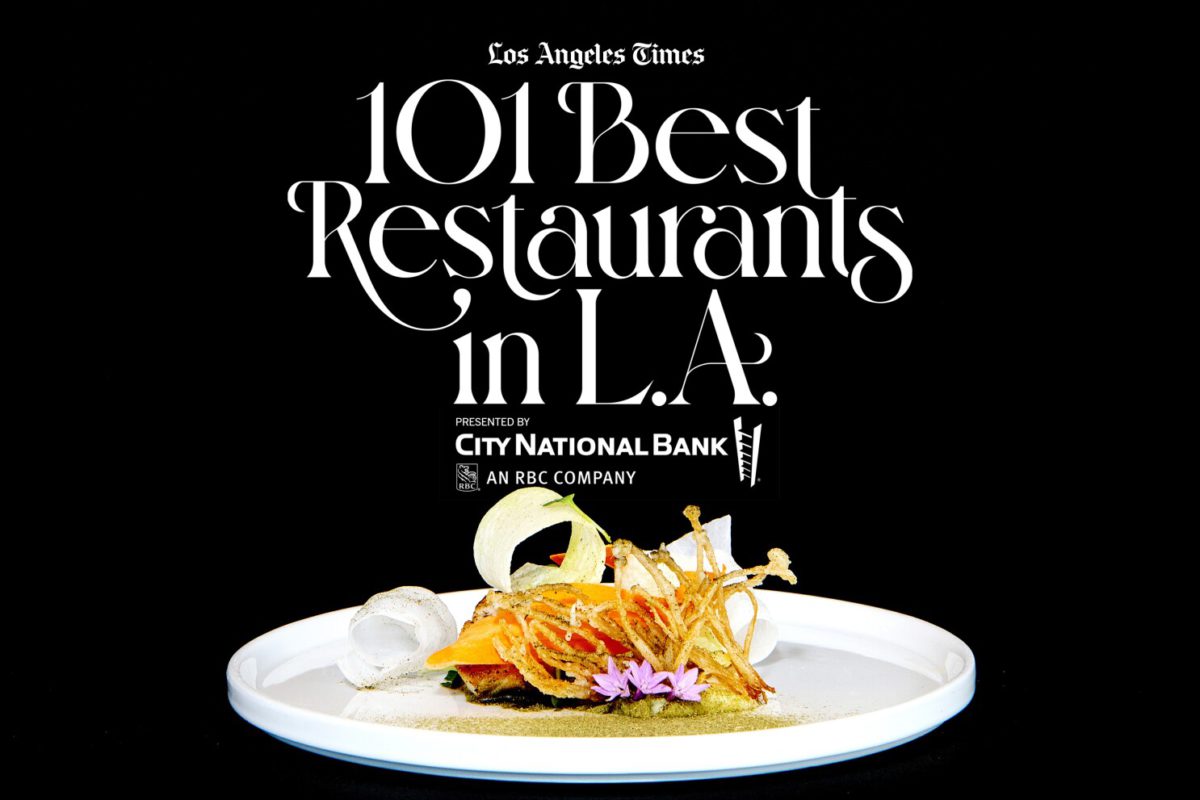 LOS ANGELES – The 101 list is here, celebrating some of the best food in L.A.
Search vegetarian, Asian, Mexican and more categories, or find the perfect restaurant for a special night out or in. With a map to highlight the best places near you, the 101 could spotlight a hidden gem just around the corner.
So before you decide on dinner plans, check out the 101.
Hit Instagram smash burger pop-up Chris N Eddy's debuts in Hollywood
The duo are ready to serve up their acclaimed tasty burgers in their first brick-and-mortar restaurant on Sunset Blvd.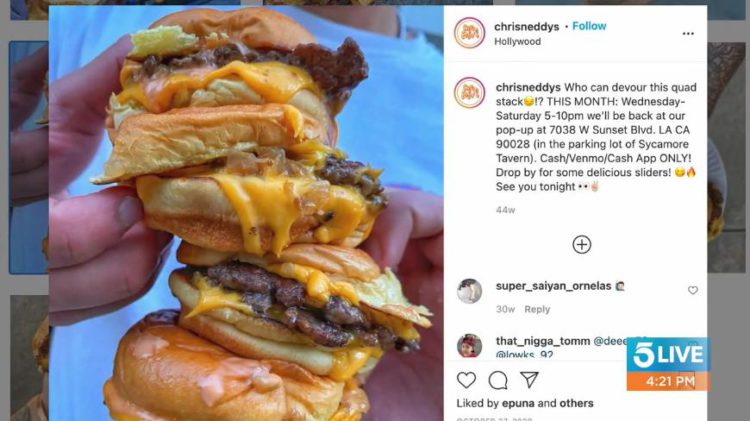 LOS ANGELES – KTLA 5 Live aired a segment Friday on Instagram sensation Chris N Eddy's who have spent months of serving smashburger-style cheeseburgers to lines of hungry diners out in parking lots.
Now the duo are ready to serve up their acclaimed tasty burgers in their first brick-and-mortar restaurant at 5539 Sunset Blvd. in Hollywood. The 5 Live crew visited the shop that has made a name for itself through enticing Instagram photos of their sliders, tater tots and fries.
LA's comeback, a lesbian community leader has a starring role
There's a sense of relief and excitement as LA starts to reopen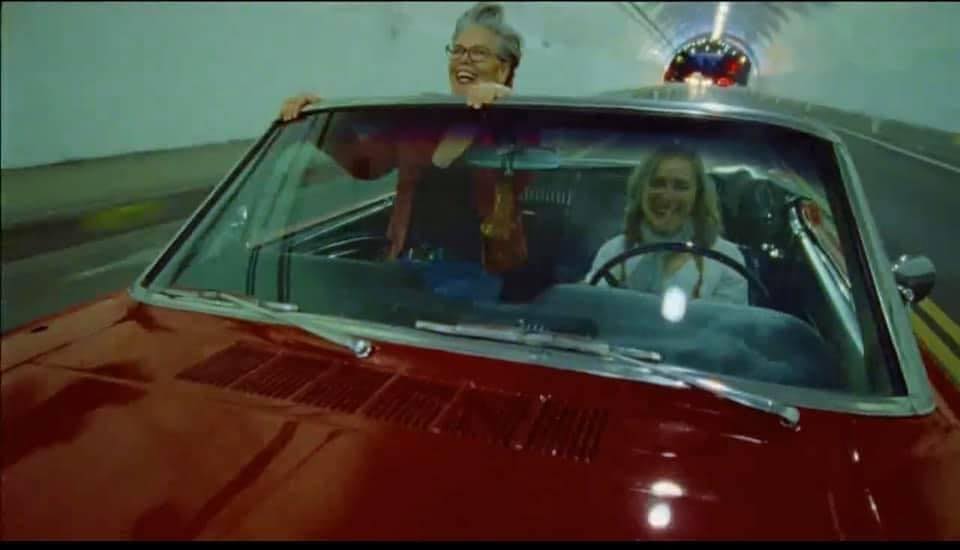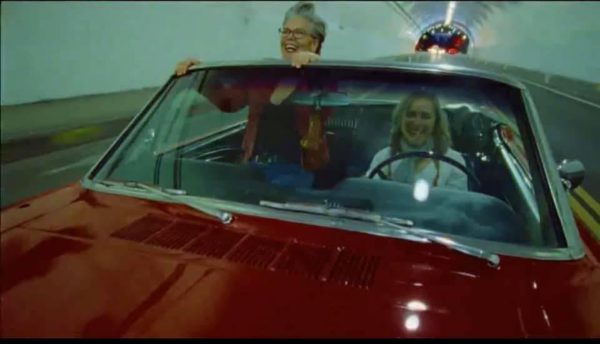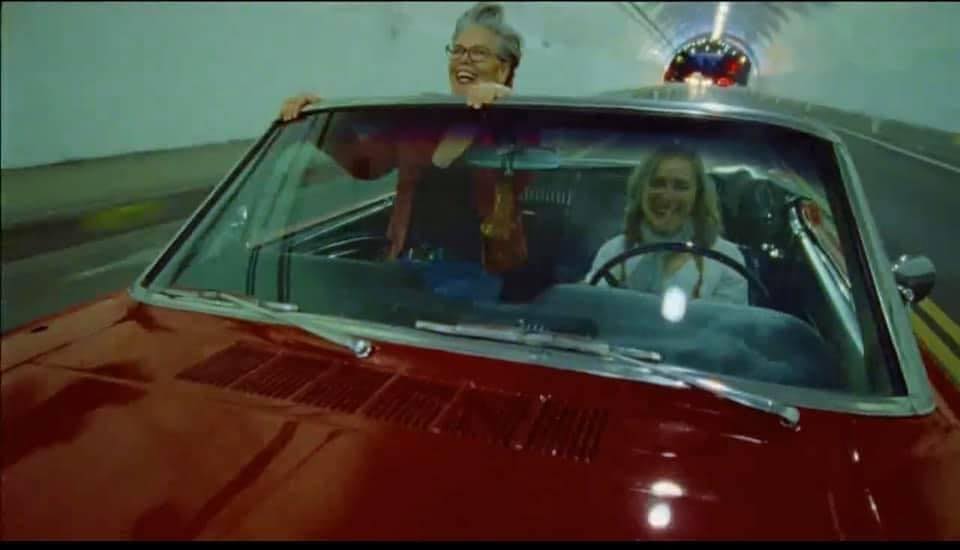 LOS ANGELES – Nearly thirteen long months have passed since the coronavirus pandemic first gripped the greater Los Angeles region as well as the rest of the Golden State.
However, now with the Los Angeles County Department of Public Health reporting that its Health Metrics data continues to reflect reduced transmission of COVID-19 in the County and test positivity remains at the lowest levels of the pandemic- coupled with 53% of the population getting vaccinated, there's a sense of relief and excitement as LA starts to reopen.
Having a role in that reopening literally is Madonna Cacciatore and her spouse Robin McWilliams who are part of an ensemble cast in the recently released Discover Los Angeles dot com television commercial celebrating the sights, sounds, places, and destinations in LA.
Cacciatore, a transplant from the Lone Star State of Texas, in addition to being an actor is also Vice President of the Board of Directors at L-Project Los Angeles, the former Executive Director at Christopher Street West/LA Pride, and the former Director of Special Events at Los Angeles LGBT Center.
McWilliams is the owner and CEO of MadCatch Entertainment, a management company representing some of the most amazing theatrically trained actors, singers and writers in the Los Angeles, and NY area.
WATCH: