Meet Trans lesbian Lisa Middleton, newly elected to all-LGBT Palm Springs City Council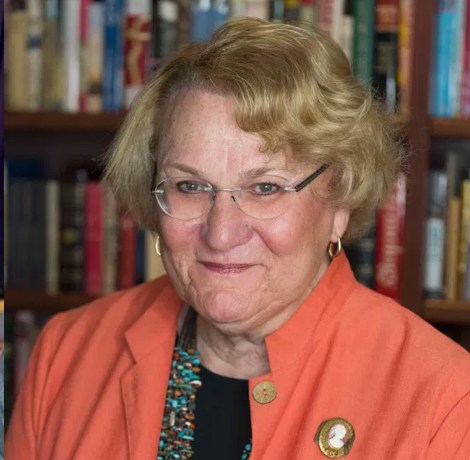 Three weeks before the Nov. 7 elections, former Republican President George W. Bush delivered a speech lamenting the "casual cruelty" that has degraded discourse since Donald Trump became president. "Bigotry seems emboldened," Bush said. "There are some signs that the intensity of support for democracy itself has waned."
Anti-LGBT hate crime statistics back him up, with data collected by law enforcement show underscoring the epidemic of anti-transgender violence. On Nov. 13, the FBI released their hate crime statistics for 2016 showing a five percent increase from 2015, including a nine percent increase of hate crime incidents based on gender identity. On Nov. 16, Los Angeles County released their hate crime report showing 31 reported anti-trans hate crimes— a 72% increase from the previous year. "We reviewed the number of anti-transgender hate crimes reported for the past ten years and this was by far the largest number," out LA County Human Relations Commissioner Marshall Wong told the Los Angeles Blade.
And yet, staring down the ugly face of hate, eight trans candidates were elected across the country on Nov. 7, a vote for civility.
Lisa Middleton's election to the Palm Springs City Council makes her the first out trans person elected to a non-judicial office in California— Victoria Kolakowski was elected the nation's first trans judge in 2010. But it also marks a major shift in political attitudes. Once the bastion of conservative country club Republicans such as Ronald Reagan, Gerald and Betty Ford, Sonny and Mary Bono—Palm Springs is now America's first LGBT-run city government.
Middleton came out publicly as transgender in 1995. She met Cheryl O'Callaghan in 2000 and 17 years later, they are a married lesbian couple, "with a little bit of a twist in one of our histories." They have two adult children.
Middleton also identifies as a career professional and community activist. For 36 years, she worked with the State Compensation Insurance Fund of California and was Senior Vice President of Internal Affairs when she retired.
Middleton comes from a family of sharecroppers who left Oklahoma during the Dust Bowl. She attended East Los Angles College, graduated from UCLA and received a Masters in Public Administration from USC. In addition to government service, she worked with the Organized Neighborhoods of Palm Springs, serving as chair from 2015-2017, and served on city planning commission and task forces concerned with homelessness and government transparency.
"I have been very proud to be out as a transgender individual but I had a career," Middleton tells the LA Blade. "I was in an executive position within the State of California. So at the time I came out, I had responsibility and involvement that went beyond the fact that I was transgender."
But she also helped advance the trans movement in California. In the mid-1990s, out San Francisco Supervisor Mark Leno proposed a trans-inclusive healthcare policy for employees of the City and County of San Francisco. At the time, insurance policies nationwide had standard exclusions barring transgender healthcare. Because of her knowledge of insurance systems, she helped the person struggling most with the proposed change—the city's actuary.
"I was able to sit down with him and talk him through transgender 101," Middleton recalls. "And then, in terms an actuary could understand, I talked about how to make projections as to what the actual costs would be. I was convinced he overestimated the projected costs—but it wasn't an unreasonable estimate and it wasn't an estimate that would cause people to say we can't afford it."
So, she continues, "a lot of the work I've been able to do as someone who is transgender hasn't been the person knocking down the barricades as an activist leading the charge. But as someone who proudly is transgender and is able to communicate across the spectrum in all kinds of environments and situations from neighborhood meetings to planning meetings to sitting down with an actuary trying to figure out a financial cost estimate."
Middleton is very cognizant of the issues around trans employment. "Until individuals have economic security, they're not in a position to fully exercise their other legal rights," she says, adding she will do "everything I can" to help.
"One of the things that our community faces in employment is lot of appearance discrimination," Middleton says. "Women have been judged for years based on appearances before they are judged based on their intelligence and their capacity to do work. And some of that discrimination falls more heavily on a transgender population. Transgender women tend to be taller, heavier than those that are not. Transgender men tend to be slighter."
What can be done about that? "One of the things I have done is be very good at what I do," Middleton says, emphasizing "very good" over the phone. "You can break down barriers. Attitudes make a big difference. So I feel very proud that as a transgender woman I have had the opportunity to succeed in government service and then to succeed in community and neighborhood relationships and programs and that's now afforded me the opportunity to serve on city council."
Middleton says her job will be tending to the city's needs. "And none of those issues are defined by gender or by sexuality. They're defined by your capacity to reach out, form consensus, and develop public policy programs that will succeed."
But to the LGBT community, her very presence combats hate.
Everything you need to know about Palm Springs Pride this weekend
Be sure to stop by the Los Angeles Blade booth for a photo opportunity (Hint: We're nearly under Marilyn's skirt!)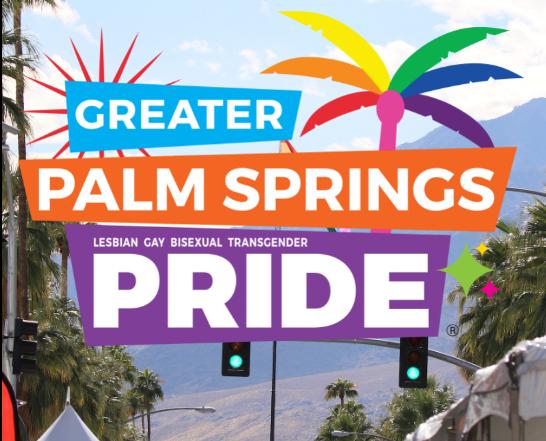 PALM SPRINGS — Palm Springs Pride is finally here! While you enjoy festivities, be sure to stop by the Los Angeles Blade booth for a photo opportunity, ticket giveaways and a copy of our latest issue!
We will also be giving away prizes like tickets to Immersive Van Gogh and shows at Broadways on Hollywood, Pasadena Playhouse, Geffen Playhouse and more. We will be at booth #19 on Museum Way between Museum Drive and Palm Canyon on Sunday, November 7th, from 11–4:30 p.m.
As for the rest of the weekend, there will be something for everyone, including live entertainment, art, history and much more!
Don't forget to tune into KGAY 106.5 Palm Springs to hear Ross Mathews — as seen on RuPaul's Drag Race and The Drew Barrymore Show — host a special Pride month morning show starting Saturday at 10:00 a.m. It will air every Saturday for the rest of November.
Remember that though facial coverings are not required to be worn outdoors at Palm Springs Pride, the city still requires either proof of COVID-19 vaccination or a negative test within the last 72 hours to dine in restaurants or bars. Face coverings will also be required within businesses. More information can be found here.
Here is a guide for the rest of the weekend:
Friday
Palm Springs Pride Coming Out Celebration
When? 5:00–10:00 p.m.
Where? Effen Vodka Main stage
What? It will include performances from Jody Watley, Shannon, Jeanie Tracy, and more!
More information here.
Sharing Our Desert's LGBTQ+ History: An Inaugural Exhibition
When? 10:00 a.m.–5:30 p.m.
Where? Welwood Murray Memorial Library
What? Learn about Palm Springs' LGBTQ+ history.
Additional dates: Saturday 10:00 a.m.-5:30 p.m. and Sunday 12:00–5:30 p.m.
More information here.
Interfaith Pride Kabbalat Shabbat
When? 6:30 p.m.
Where? United Methodist Church or Facebook Live
What? A pluralistic prayer service with a core of Jewish liturgy open to people of all faith communities and beliefs.
More information here.
Saturday
FrontRunners Pride 5K Run & Walk
When? 8:00 a.m.
Where? Old Las Palmas
What? Run or walk through amidst homes of celebrities like Liberace, Mary Martin, Alan Ladd, William Powell, George Randolph Hearst, Kirk Douglas, Lily Tomlin and more.
Registration? $40 with same-day registration will be available from 7:00 a.m. to 7:45 a.m.
More information here.
Palm Springs Pride Street Festival
When? 11:00 a.m.–9:00 p.m.
Where? Downtown Palm Springs
What? Enjoy food, beverages and a diverse array of entertainers.
Saturday performers: Third Eye Blind, Jody Watley, A Flock of Seagulls, The Robyn Party and Shannon. Full line-up here.
Additional dates: Sunday 11:00 a.m.–6:00 p.m.
More information here.
Art of Pride Exhibition
When? 11:00 a.m. to 8:00 p.m.
Where? Belardo Road and Museum Way
What? An exhibit showcasing works by local LGBTQ artists.
More information here.
Girlz Skate Jam
When? 5:00–7:00 p.m.
Where? Palm Springs Skate Park
What? Watch fabulous skaters including Brianna King, Brooklinn Khoury, Eunice Lee, Erin Wolfkiel, Juli Penelope and Allysha Bergado.
Tickets: $15
More information here.
Drag-O-Rama at the Palm Springs Cultural Center
When? 5:00 p.m.
Where? Palm Springs Cultural Center
What? Enjoy a drag extravaganza starring Rosemary Galore.
Tickets: $15 – $25
More information here.
Sunday
Palm Springs Pride Parade
When? 10:00 a.m.
Where? Uptown Design District at Tachevah and Palm Canyon Dr.
What? Cheer on local organizations, activists, marching groups, and themed floats.
More information here.
The LGBTQ Center of the Desert reopens in Palm Springs
The community came out with an overwhelming show of force Sunday to celebrate a moment 20 years in the making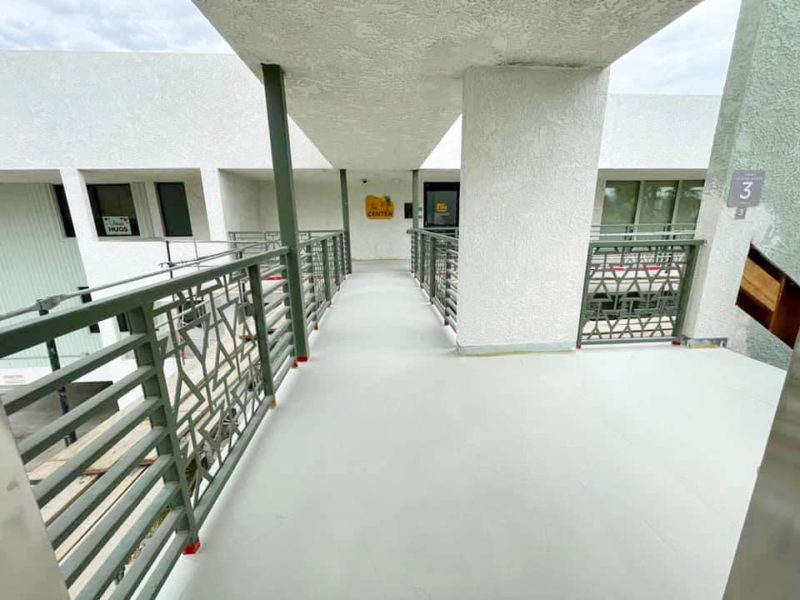 PALM SPRINGS – The LGBTQ Community Center of the Desert, widely referred to as 'The Center,' has reopened after an extensive remodel and rehabilitation of the 10,000 square foot McDonald/Wright building along North Palm Canyon Drive.
After opening remarks and a ceremonial ribbon cutting by staff and leadership of The Center, who were joined by city officials, audience members were invited on tours of the newly remodeled facilities, which now consist of the entire building. Construction was started in April 2020. The first clients will be welcomed next month, the Palm Springs Post reported.
The Palm Springs Post has pictures of the event here.
Palm Springs police release suspect's photos in gay executive's attack
At this time, there is no reported information or evidence to suggest a hate crime occurred Palm Springs Police said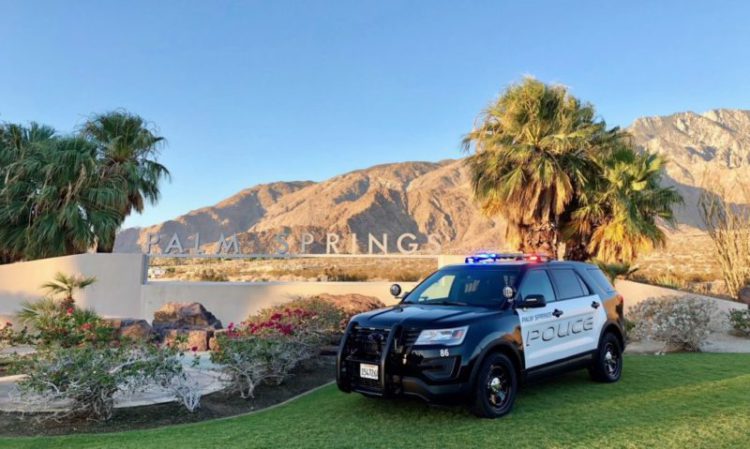 PALM SPRINGS – Investigators have released photos of two suspects wanted for questioning in the altercation that left a Glendale marketing and advertising executive in critical condition at the Desert Regional Hospital Centre.
The Palm Springs Police Department also acknowledged that because the victim identified on social media as Justin Wicker is gay, this caused rumors to spread that this was a hate crime attack, however, PSPD detectives do not believe at this time that it is a hate crime.
"We have seen social media rumors indicating this incident was a targeted hate crime. At this time, there is no reported information or evidence to suggest a hate crime occurred," PSPD officials said in a media statement.
Patrol units were dispatched to the 400 block of E. Arenas Rd. on Friday, July 9 at approximately 1:42 a.m regarding a victim of a battery. Officers learned that the victim and a friend were walking from a local bar on E. Arenas Rd. and engaged in conversation with another male.
The victim told the male, who was black, that he resembled the actor "Eddie Murphy." It was reported that the male became angry at this comment and a physical confrontation occurred. The male began chasing the victim. While running away, the victim slipped and struck his head on the ground. The subject chasing the victim left the area with another man. The two suspects were seen fleeing the scene in a black convertible type vehicle.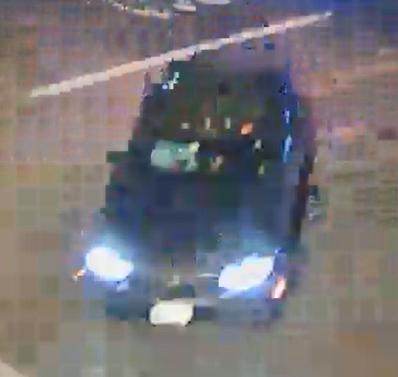 One of the suspects is described as a black male adult, approximately 5 feet, 8 inches tall. He was wearing a light blue button up shirt, and white shorts.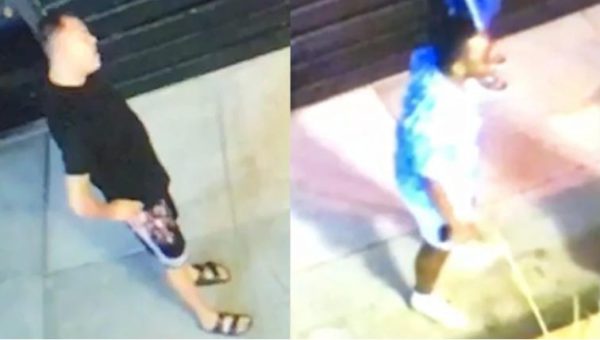 Investigators are working to identify the two men involved in the attack.
Police are asking for anyone who may have more information, knows either of the two men involved, or may have taken pictures of the men as they fled the area to immediately call Detective Escallada at 760-323-8129 or report any information you have anonymously to Crime Stoppers at 760-341-7867.