Cannabis Culture
Baltimore prosecutor won't target marijuana possession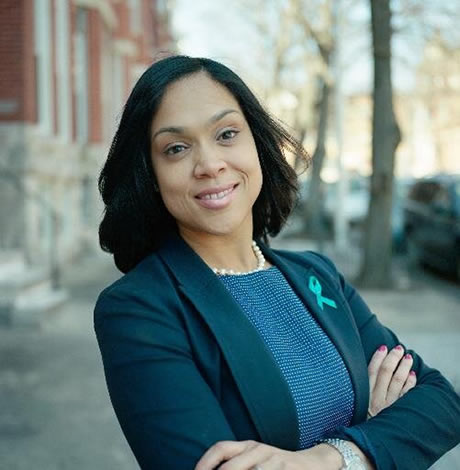 Baltimore prosecutor won't target marijuana possession
BALTIMORE — Officials will no longer prosecute marijuana possession offenses in Baltimore, according to a newly announced public policy by the office of the State's Attorney for Baltimore City.
Under the plan, which takes immediate effect, the office will also move to expunge the criminal records of an estimated 5,000 citizens previously convicted of cannabis-related offenses. The office's decision to cease targeting minor marijuana violations is similar to actions recently taken by prosecutors in a number of other major cities, including St. Louis, Missouri; Westchester, New York; Philadelphia, Pennsylvania; and Norfolk, Virginia.
State's Attorney Marilyn Mosby said that the new policy will provide "a major step forward in making Baltimore city safer, fairer, and more equitable, and even more just."
The office will continue to take action against felony cases involving the possession of marijuana with intent to distribute, though prosecutors will refer all first-time offenders to diversion programs.
Cannabis users reduce consumption of other substances: study
VICTORIA, Canada — Canadian patients who consume medical cannabis products in compliance with federal law typically reduce or eliminate their use of alcohol, tobacco, and pharmaceutical drugs, according to data published in the Harm Reduction Journal.
A team of investigators from Canada and the United States surveyed over 2,000 federally registered medical cannabis patients with regard to their use of cannabis and other substances.
Authors reported, "The most commonly cited substitution was for prescription drugs (69 percent), followed by alcohol (45 percent), tobacco (31 percent), and illicit substances (27 percent)." Of those reporting substituting cannabis for conventional medications, 35 percent said that they used cannabis in place of opioids. Of these, 59 percent said that they ultimately ceased their use of opiates.
Investigators further reported: "Of the 515 respondents who substituted cannabis for alcohol, 31 percent suggested they stopped using it completely and 37 percent reported reducing [their consumption] by at least 75 percent. … Of the 406 participants who substituted cannabis for tobacco, 51 say they stopped using it completely and 14 percent reported reducing their use by 75 percent."
They concluded, "The findings … add to a growing body of academic research suggesting that increased regulated access to medical and recreational cannabis can result in a reduction in the use of and subsequent harms associated with opioids, alcohol, tobacco, and other substances."
Prior studies have similarly reported an association between medical cannabis access and reduced prescription drug spending, as well as decreased levels of alcohol and tobacco consumption.
Access to medical cannabis reduces opioid use: study
LITTLE ROCK, Ark. — The enactment of medical cannabis access laws is associated with moderately lower levels of prescription opioid use, even after controlling for potentially confounding variables, according to data published in the Journal of General Internal Medicine.
A team of investigators from the University of Arkansas assessed prescription drug use data in a nationally representative sample of nearly five million Americans for the years 2006 to 2014.
In a finding that is consistent with those of several other studies, authors concluded: "Medical marijuana legalization was associated with lower odds of opioid use, chronic opioid use, and high-risk opioid use when controlling for many state-level and patient-level factors. … These results suggest that MML (medical marijuana laws) could be one policy tool that may modestly decrease opioid use; chronic and high- risk opioid use in a landscape where pain management options are limited and opioid misuse and addiction are rising rapidly."
Observational studies have similarly reported that medical cannabis access states possess lower rates of opioid-related use, abuse, hospitalizations, and mortality as compared to jurisdictions without operating medical marijuana programs.
Cannabis Culture news in the Blade is provided in partnership with NORML. For more information, go to NORML.org or contact Paul Armentano, NORML Deputy Director, at [email protected].
Cannabis Culture
Two-thirds of Latinos back legalizing marijuana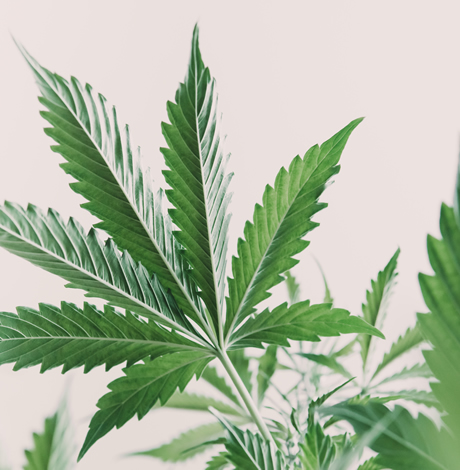 Two-thirds of Latinos back legalizing marijuana
SANTA MONICA, Calif. — More than two in three U.S. Hispanic adults support legalizing marijuana, according to nationwide polling data compiled by the digital media firm H Code.
Pollsters surveyed a nationally representative sample of over 1,300 English- and Spanish-speaking U.S. Hispanic respondents. Sixty-eight percent of those polled said that they are favor of legalizing marijuana in the United States.
That percentage is consistent with other nationwide polls of U.S. adults, such as those here, here, and here, finding that two-thirds of respondents believe that the adult use of cannabis ought to be legal. By contrast, prior polls of Hispanic-only voters had often reported that Latinos were less likely than the general population to express support for legalizing cannabis.
Smoking cannabis is most popular method of ingestion
SEATTLE — Adults who consume cannabis are most likely to smoke it, according to data compiled by the U.S. Centers for Disease Control (CDC) and published in the journal Drug and Alcohol Dependence.
Researchers analyzed data from over 6,100 adult cannabis consumers in 12 states. Ninety-one percent of respondents acknowledging having smoked herbal cannabis, with 59 percent reporting that inhalation "was their only mode of marijuana use." By contrast, only 25 percent of respondents reported having ever used cannabis-infused edible products, and only 20 percent reported ever having vaporized cannabis. Five percent of subjects reported exclusively consuming marijuana edibles, and two percent said that they only vaped cannabis.
The data is consistent with prior studies, such as those here and here, showing that the majority of people who self-report consuming cannabis do so by methods that involve smoking the substance.
Medical cannabis is Maine's 3rd largest economic market
AUGUSTA, Maine — Patients purchased an estimated $112 million worth of medical cannabis-related products in 2019, according to newly released Maine tax data.
The annual revenues related to medical cannabis are more than the total revenues generated by the sales of blueberries, maple syrup, apples, herring, and oysters combined. Only the state's lobster industry and potato industry bring in more annual revenue.
Some three-quarters of the revenue generated from medical cannabis (85.3 million) came from sales by caregivers to patients. Although the state's medical cannabis access program has been operational for some two decades, Maine officials only began tracking caregiver-related tax revenue in February of 2019.
Licensed retail adult-use marijuana sales are anticipated to begin in June.
Cannabis Culture news in the Blade is provided in partnership with NORML. Visit norml.org for more information.