Cannabis Culture
San Fran to expunge 9,000 marijuana convictions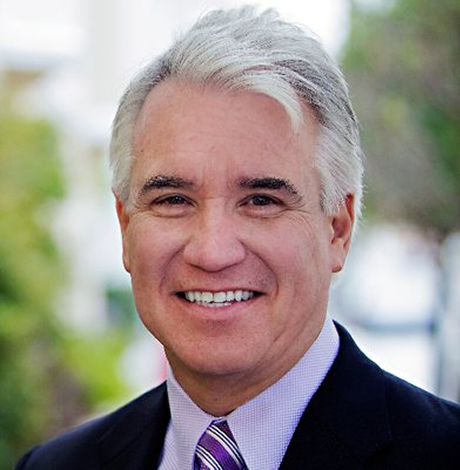 San Fran to expunge 9,000 marijuana convictions
San Francisco — The Office of the San Francisco District Attorney has announced that it will automatically expunge more than 9,000 marijuana-related convictions.
Last February, city officials announced efforts to proactively review and vacate past marijuana-related crimes. To date, the office has sealed several thousand cases and is taking actions to re-sentence an estimated 5,000 additional felony cases. On Monday, officials said that they have identified a total of 9,362 convictions eligible for expungement.
"It's incumbent that we, as law enforcement leaders, continue to evolve how we advance fairness and public safety in our respective communities," San Francisco District Attorney George Gascón said. He added, "It [is] the morally right thing to do."
In October, state lawmakers approved legislation requiring "the Department of Justice, before July 1, 2019, to review the records in the state summary criminal history information database and to identify past convictions that are potentially eligible for recall or dismissal of sentence, dismissal and sealing, or redesignation pursuant to AUMA (the Adult Use Marijuana Act)."
Retail marijuana sales pass $6 billion in Colo.
DENVER — More than $6 billion of cannabis and cannabis-infused products have been legally sold by licensed retailers in Colorado since 2014, according to data provided by the Colorado Department of Health. Colorado became the first state to permit licensed marijuana sales on Jan. 1, 2014.
In 2018, total retail sales revenues were more than $1.5 billion, a figure that was largely in line with 2017 sales data. It is more than double the amount of revenue reported in 2014. The majority of retail sales were purchased by recreational marijuana consumers.
According to data compiled earlier in the month by the Institute on Taxation and Economic Policy, state and local excise taxes collected on retail adult use cannabis sales nationwide surpassed $1 billion in 2018 — a 57 percent increase over 2017 levels.
Lenient laws not associated with higher pot use: study
KENT, U.K. — Changes in the legal status of marijuana are not associated with an increased likelihood that more adolescents will consume it, according data published in the International Journal of Drug Policy.
A University of Kent professor of sociology and social research analyzed three separate waves of global marijuana use data from 38 countries over a period of nine years. The author reported, "[D]ata do not reveal a statistically significant association between policy 'liberalization' and higher odds of increased cannabis use."
The findings are consistent with those of several prior studies finding that changes in marijuana's legal status in jurisdictions in the United States is not associated with upticks in either teens' use of cannabis or access to it.
Del. AG calls for civil penalties for pot violations
DOVER, Del. — Delaware prosecutors will no longer be encouraged to pursue criminal charges against those who possess marijuana for personal use, according to guidelines issued last week by the state's new Attorney General, Kathleen Jennings.
In a Feb. 15 memorandum, Jennings called for sweeping changes to help prioritize resources toward the prosecution of violent criminal offenders and away from non-violent defendants. These changes include encouraging prosecutors and "police agencies to expand the use of civil citations [for] marijuana possession in lieu of criminal arrest."
News radio station WHYY reports that the decriminalization policy will apply to possession cases involving up to 175 grams of cannabis.
Under state law, the possession of up to one ounce of cannabis is a civil violation. By contrast, offenses involving the possession of marijuana in greater amounts (between one ounce and six ounces) are classified as criminal misdemeanors punishable by up to three months in jail and a criminal record.
The Attorney General's actions to cease criminally prosecuting minor marijuana possession offenses are similar to steps recently taken by municipal law enforcement officials in other jurisdictions, including Baltimore, St. Louis, and Philadelphia.
Cannabis Culture news in the Blade is provided in partnership with NORML. For more information, go to NORML.org or contact Paul Armentano, NORML deputy director, at [email protected].
Highstream 420 Festival Livestream
Join us on 4/20 at 4:00pm EST for a full day of music performances, online workshops, demos, and interactive panels.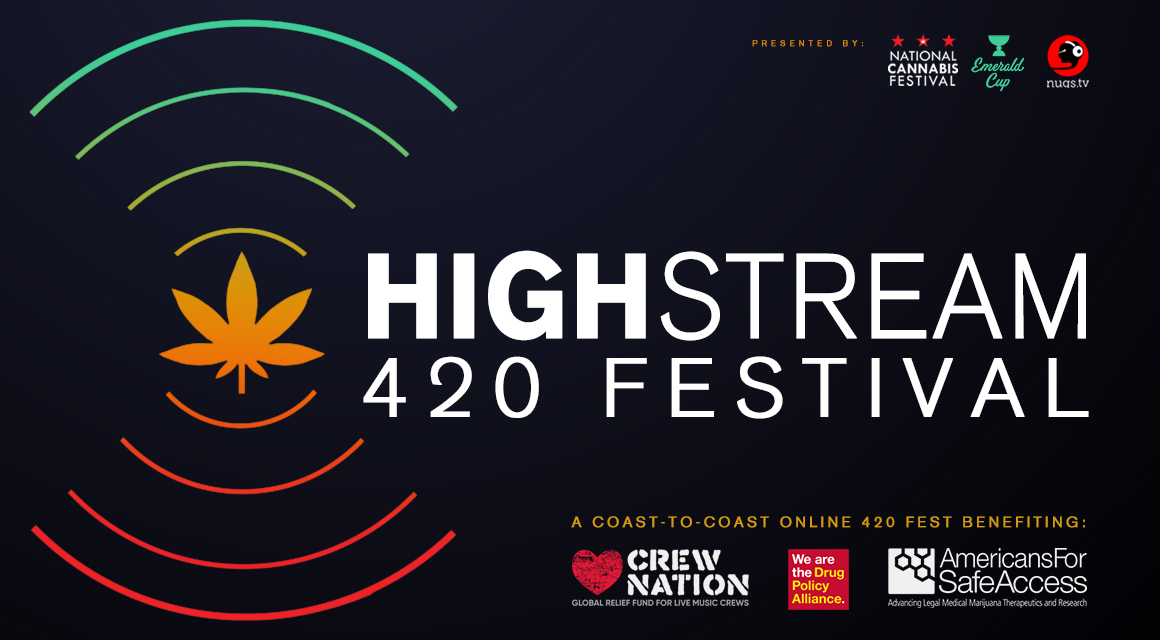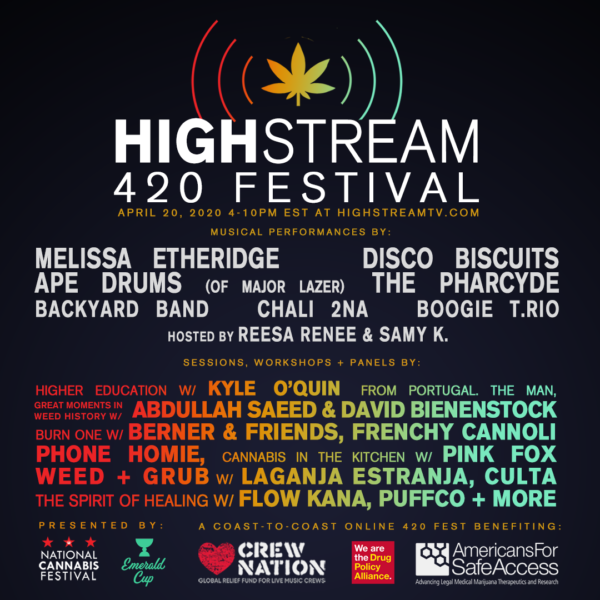 America's largest cannabis gatherings, National Cannabis Festival and The Emerald Cup, combine forces for a coast-to-coast online 420 festival benefiting Coronavirus relief charities.
Join us on 4/20 at 4:00pm EST for a full day of music performances, online workshops, demos, and interactive panels.
The Los Angeles Blade will be live streaming on this page and on our Facebook page HERE.
Cannabis Culture
Two-thirds of Latinos back legalizing marijuana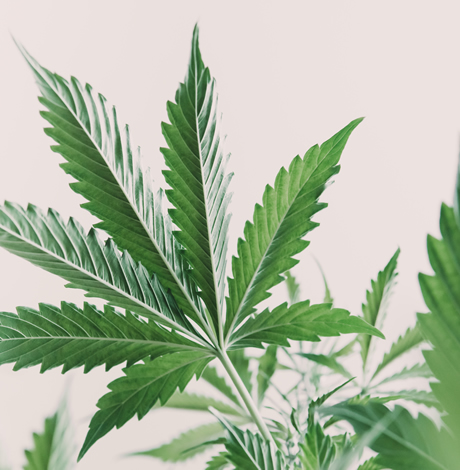 Two-thirds of Latinos back legalizing marijuana
SANTA MONICA, Calif. — More than two in three U.S. Hispanic adults support legalizing marijuana, according to nationwide polling data compiled by the digital media firm H Code.
Pollsters surveyed a nationally representative sample of over 1,300 English- and Spanish-speaking U.S. Hispanic respondents. Sixty-eight percent of those polled said that they are favor of legalizing marijuana in the United States.
That percentage is consistent with other nationwide polls of U.S. adults, such as those here, here, and here, finding that two-thirds of respondents believe that the adult use of cannabis ought to be legal. By contrast, prior polls of Hispanic-only voters had often reported that Latinos were less likely than the general population to express support for legalizing cannabis.
Smoking cannabis is most popular method of ingestion
SEATTLE — Adults who consume cannabis are most likely to smoke it, according to data compiled by the U.S. Centers for Disease Control (CDC) and published in the journal Drug and Alcohol Dependence.
Researchers analyzed data from over 6,100 adult cannabis consumers in 12 states. Ninety-one percent of respondents acknowledging having smoked herbal cannabis, with 59 percent reporting that inhalation "was their only mode of marijuana use." By contrast, only 25 percent of respondents reported having ever used cannabis-infused edible products, and only 20 percent reported ever having vaporized cannabis. Five percent of subjects reported exclusively consuming marijuana edibles, and two percent said that they only vaped cannabis.
The data is consistent with prior studies, such as those here and here, showing that the majority of people who self-report consuming cannabis do so by methods that involve smoking the substance.
Medical cannabis is Maine's 3rd largest economic market
AUGUSTA, Maine — Patients purchased an estimated $112 million worth of medical cannabis-related products in 2019, according to newly released Maine tax data.
The annual revenues related to medical cannabis are more than the total revenues generated by the sales of blueberries, maple syrup, apples, herring, and oysters combined. Only the state's lobster industry and potato industry bring in more annual revenue.
Some three-quarters of the revenue generated from medical cannabis (85.3 million) came from sales by caregivers to patients. Although the state's medical cannabis access program has been operational for some two decades, Maine officials only began tracking caregiver-related tax revenue in February of 2019.
Licensed retail adult-use marijuana sales are anticipated to begin in June.
Cannabis Culture news in the Blade is provided in partnership with NORML. Visit norml.org for more information.
Cannabis Culture
ABA calls for marijuana banking access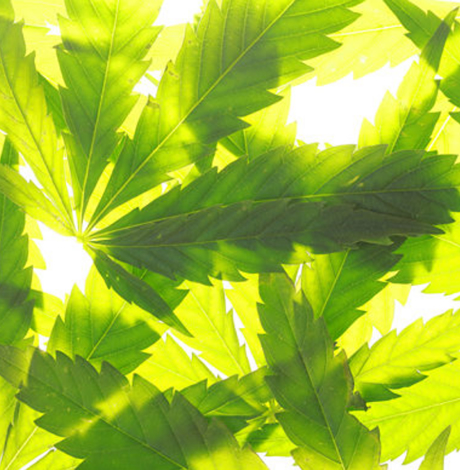 ABA calls for marijuana banking access
CHICAGO — The American Bar Association has adopted a resolution urging the passage of federal legislation facilitating banks and other financial institutions to legally interact with licensed cannabis businesses.
The resolution calls for the "enactment of [federal] laws to ensure that it shall not constitute a federal crime for banks and financial institutions to provide cannabis-related services."
Under existing law, banks are discouraged from engaging with state-licensed marijuana businesses. In September, members of the U.S. House of Representatives voted 321 to 103 in favor of HR 1595: The SAFE Banking Act, amending federal law so that financial institutions may work directly with state-legal marijuana businesses without fear of federal repercussions. The bill now awaits action from the Senate Banking Committee. However, Committee Chair Mike Crapo (R-Ind.) has expressed opposition to the measure.
In 2019, the ABA adopted a separate resolution urging Congress "to enact legislation to remove marijuana from Schedule I of the Controlled Substances Act." With over 400,000 members, the American Bar Association is among the largest voluntary organizations in the world.
More seniors turning to cannabis
NEW YORK — Cannabis use is increasing among those ages 65 and older, according to data published in the journal JAMA Internal Medicine.
Researchers affiliated with the New York School of Medicine assessed trends in self-reported cannabis use among seniors. They reported that 4.2 percent of seniors acknowledged engaging in past-year cannabis consumption in 2018, up from 2.4 percent in 2015 and 0.4 percent in 2006.
The study's findings are consistent with those of prior papers similarly reporting an uptick in marijuana use among older Americans. According to a 2019 study published in the journal Gerontology & Geriatric Medicine, marijuana use among seniors is associated with self-reported improvements in pain management, day-to-day functioning, and in their overall health and quality of life.
Employers' attitudes shifting on drug tests
SUNNYVALE, Calif. — A growing number of companies are either abandoning marijuana-specific drug testing programs or reducing the frequency with which they test, according to nationwide survey data compiled by the online recruitment website Simply Hired Incorporated.
Fifty-five percent of hiring managers polled in the survey said that their companies do not test current employees for off-the-job marijuana use. Among those hiring managers who work for companies that do engage in testing, 40 percent said that "they do it less often than in the past." Larger-sized companies (1,000+ employees) were far more likely to utilize pre-employment testing for cannabis than were smaller-sized companies.
Nearly 70 percent of hiring managers said that their company would be "okay" with an employee using cannabis while away from work "as long as the company remains unaware of it." Among employees surveyed, 75 percent said testing positive for marijuana should not be grounds for automatic termination.
Cannabis Culture news in the Blade is provided in partnership with NORML. Visit norml.org for more information.