Cannabis Culture
Md. guv signs bill permitting 'medible' products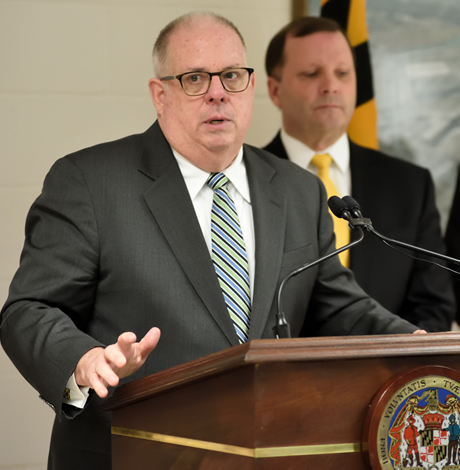 Md. guv signs bill permitting 'medible' products
ANNAPOLIS, Md. — Republican Gov. Larry Hogan has signed legislation into law permitting qualified patients to access cannabis-infused edible products from state-licensed facilities.
House Bill 17 permits dispensaries for the first time to sell "edible cannabis products." Separate provisions in the law permit academic institutions and research facilities seeking to conduct research on the "medical use, properties, or composition of cannabis" to obtain source materials from a state-licensed cannabis dispensary.
Federal regulations currently provide only a single source of cannabis for clinical research purposes, the University of Mississippi. However, clinicians wishing to conduct FDA-approved clinical trials on cannabis have long complained that federally-provided samples are of inferior quality. Recently published studies have reported samples contain far lower levels of both THC and CBD than do commercially available cannabis, and that federally grown cannabis strains are genetically similar to traditional hemp plants.
Mass. grants initial approval to social use spaces
BOSTON — Members of the state's Cannabis Control Commission have decided to advance plans to regulate social marijuana use facilities.
Regulators voted 3 to 2 in favor of the proposal, which seeks to establish a pilot program in up to a dozen self-selected cities throughout the state. However, implementing the plan will require additional legislative action from lawmakers.
To date, only Alaska has enacted statewide regulations governing on-site marijuana consumption sites. Similar legislation to establish "marijuana hospitality spaces" is before the governor of Colorado. Earlier this month, city officials in Las Vegas approved a municipal ordinance to license on-site consumption spaces.
CBD reduces heroin cravings: study
NEW YORK — The administration of oral CBD reduces cue-induced cravings and anxiety in subjects with a history of heroin use, according to clinical data published in The American Journal of Psychiatry.
Investigators at The Mount Sinai Health System in New York City assessed the effects of CBD versus placebo in 42 drug-abstinent participants with a history of heroin use. In contrast to placebo, CBD dosing of either 400mg or 800mg significantly reduced both the craving and anxiety induced by drug cues … in the acute term. CBD also showed significant protracted effects on these measures seven days after the final short-term exposure."
Researchers concluded, "CBD's potential to reduce cue-induced craving and anxiety provides a strong basis for further investigation of this phytocannabinoid as a treatment option for opioid use disorder."
In observational studies, patients with legal access to cannabis typically reduce or eliminate their use of opioids. In clinical models, CBD administration has been shown to reduce cravings for tobacco. CBD dosing has also been associated with reduced cravings for methamphetamine in preclinical models.
Texas lawmakers advance medical cannabis bill
AUSTIN, Texas — House and Senate lawmakers have approved legislation,  House Bill 3703, to expand the state's low-THC medical access program. The bill's language must be finalized in conference committee prior to being sent to Republican Gov. Greg Abbott.
The measure expands the pool of patients eligible for low-THC therapy to include those diagnosed with: all epilepsy and seizure disorders, multiple sclerosis, spasticity, terminal cancer, incurable neurological disorders (e.g., Alzheimer's disease, Parkinson's disease, Huntington's disease), autism, and amyotrophic lateral sclerosis (ALS). It also eliminates existing requirements that patients receive approval from a second physician prior to becoming eligible for the state's access program.
Under existing law, patients diagnosed with intractable epilepsy may register to obtain low-THC (no more than 0.5 percent THC) oils produced by state-licensed manufacturers.
Cannabis Culture news in the Blade is provided in partnership with NORML. Visit norml.org for more information.
Cannabis Culture
Two-thirds of Latinos back legalizing marijuana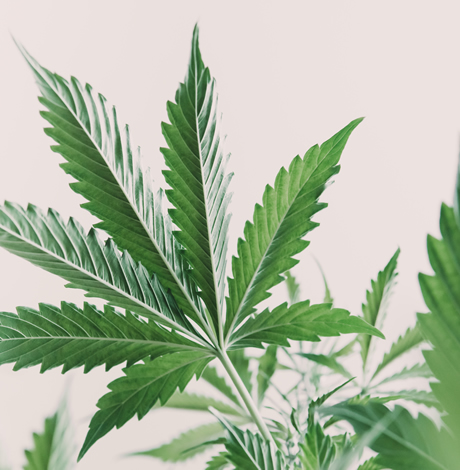 Two-thirds of Latinos back legalizing marijuana
SANTA MONICA, Calif. — More than two in three U.S. Hispanic adults support legalizing marijuana, according to nationwide polling data compiled by the digital media firm H Code.
Pollsters surveyed a nationally representative sample of over 1,300 English- and Spanish-speaking U.S. Hispanic respondents. Sixty-eight percent of those polled said that they are favor of legalizing marijuana in the United States.
That percentage is consistent with other nationwide polls of U.S. adults, such as those here, here, and here, finding that two-thirds of respondents believe that the adult use of cannabis ought to be legal. By contrast, prior polls of Hispanic-only voters had often reported that Latinos were less likely than the general population to express support for legalizing cannabis.
Smoking cannabis is most popular method of ingestion
SEATTLE — Adults who consume cannabis are most likely to smoke it, according to data compiled by the U.S. Centers for Disease Control (CDC) and published in the journal Drug and Alcohol Dependence.
Researchers analyzed data from over 6,100 adult cannabis consumers in 12 states. Ninety-one percent of respondents acknowledging having smoked herbal cannabis, with 59 percent reporting that inhalation "was their only mode of marijuana use." By contrast, only 25 percent of respondents reported having ever used cannabis-infused edible products, and only 20 percent reported ever having vaporized cannabis. Five percent of subjects reported exclusively consuming marijuana edibles, and two percent said that they only vaped cannabis.
The data is consistent with prior studies, such as those here and here, showing that the majority of people who self-report consuming cannabis do so by methods that involve smoking the substance.
Medical cannabis is Maine's 3rd largest economic market
AUGUSTA, Maine — Patients purchased an estimated $112 million worth of medical cannabis-related products in 2019, according to newly released Maine tax data.
The annual revenues related to medical cannabis are more than the total revenues generated by the sales of blueberries, maple syrup, apples, herring, and oysters combined. Only the state's lobster industry and potato industry bring in more annual revenue.
Some three-quarters of the revenue generated from medical cannabis (85.3 million) came from sales by caregivers to patients. Although the state's medical cannabis access program has been operational for some two decades, Maine officials only began tracking caregiver-related tax revenue in February of 2019.
Licensed retail adult-use marijuana sales are anticipated to begin in June.
Cannabis Culture news in the Blade is provided in partnership with NORML. Visit norml.org for more information.