Newsom signs bill requiring presidential candidates to disclose tax returns, including Trump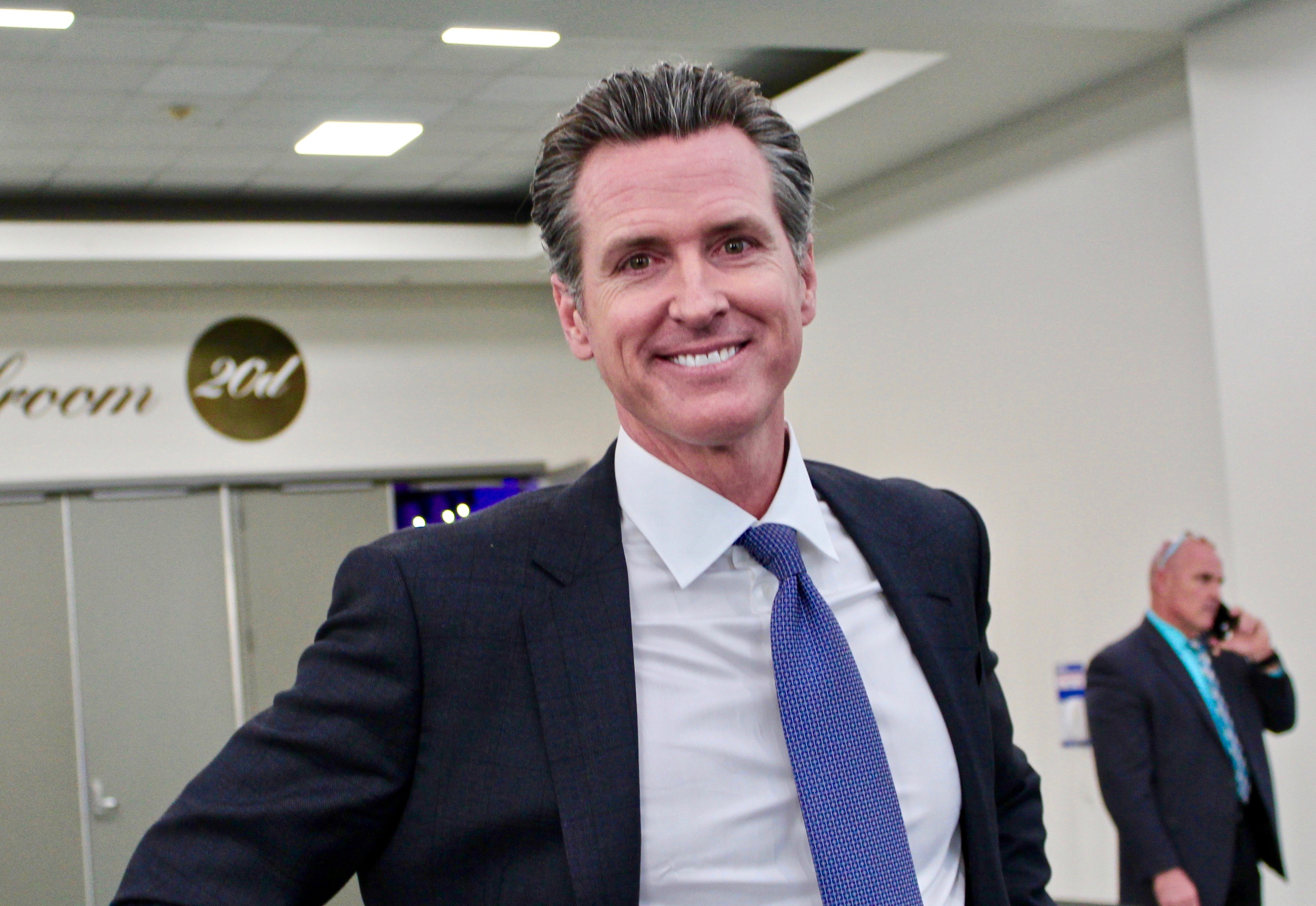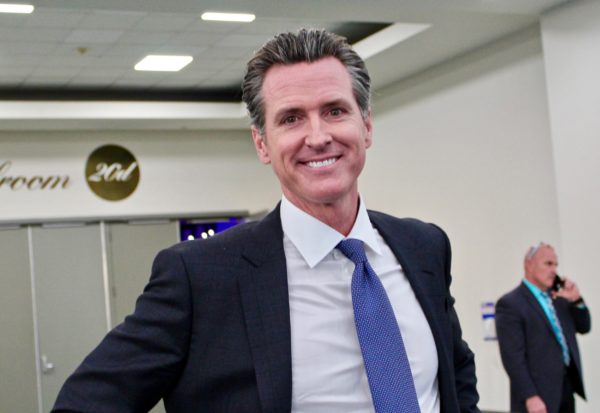 California is the first state in the country to make the disclosure of tax returns a requirement for a March primary ballot spot under a law signed July 30 by Gov. Gavin Newsom. Though Senate Bill 27, the "Presidential Tax Transparency and Accountability Act," clearly was inspired by Donald Trump's persistent refusal since 2016 to disclose his returns, as has been a custom for decades, the law applies to Democratic and other party candidates, as well.
SB 27, authored by Sen. Mike McGuire (D-Healdsburg) and out Sen. Scott Wiener (D-San Francisco), requires that all candidates running for president or governor submit the last five years of their personal income tax returns to California's Secretary of State. The information would then be published online for the public to see, with contact information, Social Security numbers and medical information redacted.
"These are extraordinary times and states have a legal and moral duty to do everything in their power to ensure leaders seeking the highest offices meet minimal standards, and to restore public confidence. The disclosure required by this bill will shed light on conflicts of interest, self-dealing, or influence from domestic and foreign business interest," Newsom wrote in his signing statement Tuesday. "The United States Constitution grants states the authority to determine how their electors are chosen, and California is well within its constitutional right to include this requirement."
Trump's 2020 presidential reelection campaign spokesperson, Tim Murtaugh, calls the move "unconstitutional."
"There are very good reasons why the very liberal Gov. Jerry Brown vetoed this bill two years ago— it's unconstitutional and it opens up the possibility for states to load up more requirements on candidates in future elections. What's next, five years of health records?" Murtaugh said.
In fact, as the Los Angeles Times points out, "neither then-Gov. Jerry Brown nor his GOP challengers would divulge details on their finances during the 2010 and 2014 campaigns."
In 2017, Brown vetoed a similar measure, arguing that it is probably unconstitutional and sets a bad slippery-slope precedent. "Today we require tax returns, but what would be next?" Brown argued in his veto message. "Five years of health records? A certified birth certificate? High school report cards? And will these requirements vary depending on which political party is in power?
The law does not apply to gubernatorial candidates until 2024 but the bill takes immediate effect for 2020 presidential candidates who must file their returns by late November to get a spot on California's Super Tuesday primary ballot.
The law, therefore, will likely be challenged quickly as happened with Trump's lawsuit filed in U.S. District Court for the Southern District of New York challenging a law signed earlier this month by Gov. Andrew Cuomo that requires the state to turn over Trump's New York state tax returns to House committees investigating the president's business and other dealings.
The Los Angeles Blade spoke with a lawyer, who requested anonymity, familiar with the New York filing. He said Newsom's action would likely bring an immediate legal challenge the California law. "Because of the campaign process and the time requirements, I can see this challenge getting fast tracked through the Ninth Circuit and landing at SCOTUS by next Spring 2020," he said.
That timing might keep Trump off the March Primary ballot—unless he mounts an exempted write-in campaign. But he could still get a spot on the November 2020 election ballot.
Trump's reelection spokesperson seemed to flag the campaign's argument—that states cannot add requirements to presidential candidates' qualifications for running.
"The Constitution is clear on the qualifications for someone to serve as president and states cannot add additional requirements on their own," Murtaugh said. "The bill also violates the 1st Amendment right of association since California can't tell political parties which candidates their members can or cannot vote for in a primary election."
Constitutional expert Erwin Chemerinsky, Dean of the University of California's School of Law, disagrees. "SB 27, which requires that presidential candidates disclose tax returns, is constitutional. It does not keep any candidate from being on the ballot so long as he or she complies with a simple requirement that is meant to provide California voters crucial information," Chemerinsky said in a statement. "This is the state acting to make sure that its voters have information that might be very important to them when they cast their ballots as to who they want to be President of the United States."
David Boies, Chair of Boies Schiller Flexner LLP, famous Democratic litigator in Bush v Gore and the federal lawsuit against Prop 8 (with Ted Olson), also argued that point.
"The U.S. Constitution gives each state the authority to determine how that state's electors are chosen, limited only by compliance with other constitutional provisions, such as equal protection. No other constitutional provision is implicated or violated by a state's requirement that a Presidential candidate disclose tax returns," Boies said in a statement. "Moreover, California, which permits electors to be chosen by popular vote, has an important interest in insuring that its voters are informed. I also would note that people are regularly required to produce their tax returns pursuant to state law for far less consequential matters than a Presidential election, such as civil litigation or obtaining a loan from a bank."
Newsom has been challenging Trump since the then-Republican presidential candidate refused to release his returns because he claimed to be under IRS audit. "Folks think @realDonaldTrump is avoiding tax release because he pays a very low rate," Newsom tweeted in May 2016. "I think its because his finances are a house of cards."
The real house of cards, scarier than the Netflix version. – Karen Ocamb contributed to this story. 
Vermont GOP Governor signs law banning 'gay panic defense'
With the Governor's signature Vermont becomes the 14th state to enact a similar ban.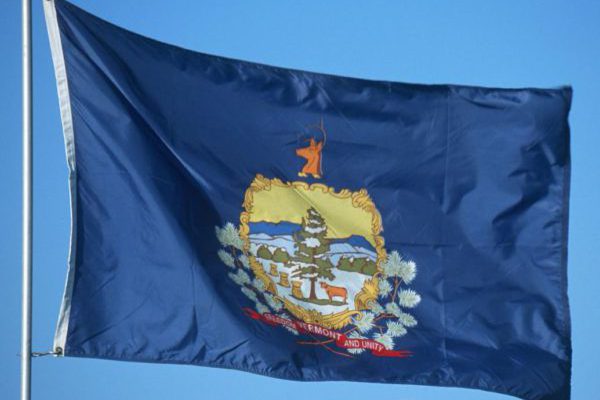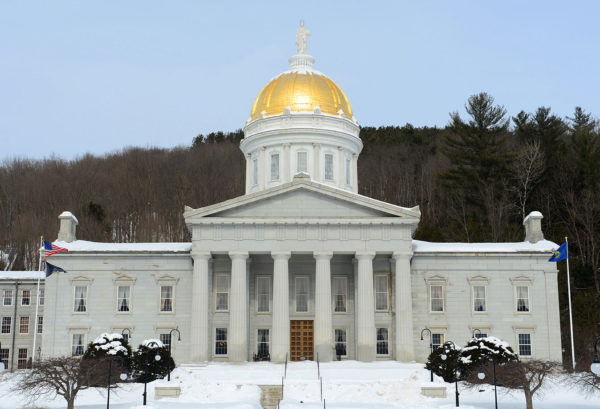 MONTPELIER, VT. – Vermont Republican Governor Phil Scott signed legislation Wednesday that bans use of the 'gay panic defense" by criminal defendants.
H.128, prevents a defendant at trial or sentencing from justifying violent actions by citing a victim's actual or perceived sexual orientation or gender identity.
With the Governor's signature, Vermont becomes the 14th state to enact a similar ban. (See Table from Wikipedia)
The LGBTQ+ "panic" defense strategy is a legal strategy that asks a jury to find that a victim's sexual orientation or gender identity/expression is to blame for a defendant's violent reaction, including murder.
It is not a free-standing defense to criminal liability, but rather a legal tactic used to bolster other defenses. When a perpetrator uses an LGBTQ+ "panic" defense, they are claiming that a victim's sexual orientation or gender identity not only explains—but excuses—a loss of self-control and the subsequent assault. By fully or partially acquitting the perpetrators of crimes against LGBTQ+ victims, this defense implies that LGBTQ+ lives are worth less than others.
One of the most recognized cases that employed the LGBTQ+ "panic" defense was that of Matthew Shepard. In 1998, Matthew Shepard, a 21-year-old college student, was beaten to death by two men. The men attempted to use the LGBTQ+ "panic" defense to excuse their actions. Despite widespread public protest, the defense is still being used today.
At the Federal level, Senate Bill 1137, a bill to amend title 18, United States Code, to prohibit gay and trans panic defenses has been introduced in Congress on Apr 15, 2021. This bill is in the first stage of the legislative process. It will typically be considered by in this case the Senate Judiciary Committee next before it is possibly sent on to the House or Senate as a whole. The legislation is sponsored by Senator Edward "Ed" Markey, (D- MA).
Republican Gov. Phil Scott signed into law Wednesday a ban on using the LGBTQ "panic" defense in court cases. Vermont is the 14th state to enact the ban. https://t.co/wfu6680R9c

— VTDigger (@vtdigger) May 5, 2021
South Carolina's capital city considers ban on conversion therapy
Conversion therapy has been banned in 20 states and more than 70 municipalities across the United States.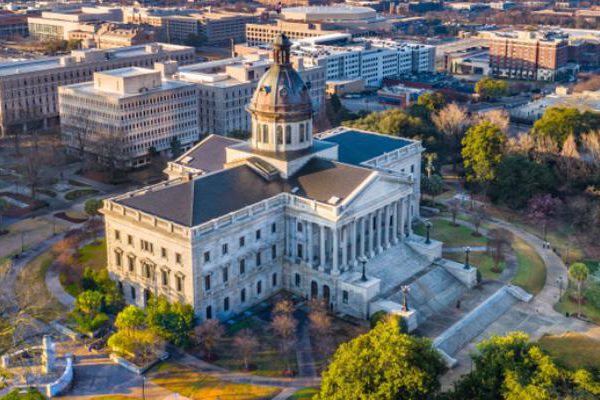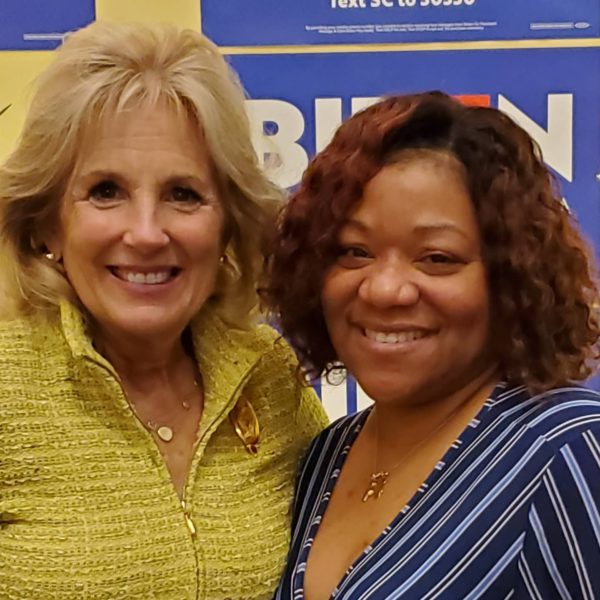 COLUMBIA, SC. – The city council in a unanimous vote Tuesday granted initial approval to a new ordinance that bans the practise of conversion therapy — sometimes referred to as reparative therapy or ex-gay therapy.
The ordinance, put forward by City Councilmember Tameika Isaac Devine, defines conversion therapy as "treatment that seeks to change an individual's sexual orientation or gender identity, including efforts to change behaviors or gender expressions or to eliminate or reduce sexual or romantic attractions or feelings toward individuals of the same gender."
The ordinance however does leave stipulations that allow "counseling that provides support and assistance to a person undergoing gender transition."
According to The State, the ordinance would make it unlawful "for any provider to provide conversion therapy or reparative therapy to a minor within city limits if the provider receives compensation for such services." The penalty would be civil, not criminal, and would carry a $500 fine.
Devine told The State's journalist Chris Trainor that a prohibition on conversion therapy for minors is recommended by the national Human Rights Commission and leading LGBTQ organizations such as the Human Rights Campaign, GLAAD, and PFLAG.
"We felt like this was very important as we talk about equality within the city," Devine told The State. "It's not just racial equality, it cuts across all lines. We wanted to move forward with this."
The City's Council passed the ordinance on its first reading on the item on Tuesday, with final approval likely to be considered later this month.
The Williams Institute estimates that 698,000 LGBT adults in the U.S. have received "conversion therapy," 350,000 of whom suffered the experience as adolescents. Most medical and psychological professional associations strongly oppose "conversion therapy" as illegitimate.
The American Psychological Association has opposed the practice since 1998, arguing that there is "no credible evidence" such procedures proffered by adherents of the so-called therapy could change sexual orientation.
Conversion therapy has been banned in 20 states and more than 70 municipalities across the United States. California was first to do so in 2012.
Born This Way Foundation and Harris Poll find youth of color receiving less kindness
According to the survey's research results, there is an undeniable link to how kindness contributes to many aspects of mental wellness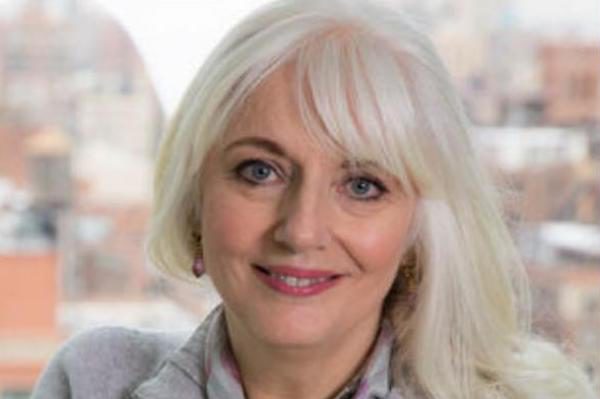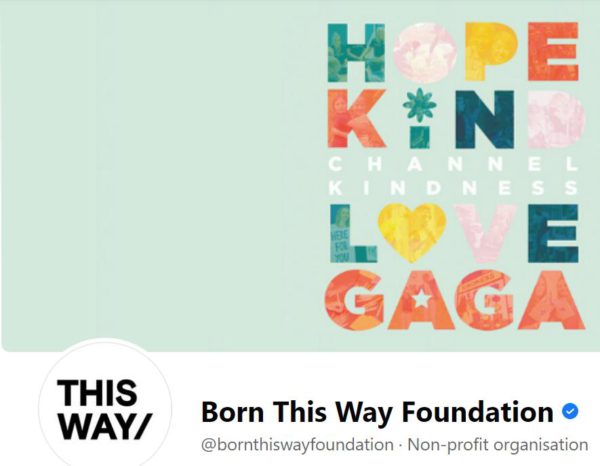 BOSTON, MA. – The Born This Way Foundation announced Monday the results of a survey of over 2,000 young people ages 13 to 24 in the United States, exploring how young people define kindness and the impact on their mental wellness.
The survey, which ran from January 29, 2021 to February 12, 2021, had results showed that nonwhite and LGBTQ+ youths are less likely to hear kind words and thoughts or actions than their cisgender white peers — even from themselves.
According to the survey's research results, there is an undeniable link to how kindness contributes to many aspects of mental wellness, from helping young people feel safe, confident, and less alone to changing the trajectory of their day and even their desire to stay alive.
They also reveal that based on one's race, ethnicity, gender, sexual orientation, and financial security, young people experience and witness kindness in varying frequencies, which could have further implications on their respective mental wellness.
Key findings of the survey include:
Most young people say experiencing more kindness would improve their mental wellness—be it from others (73%), themselves (74%), or observed in the world around them (71%).
The acts of kindness young people most commonly say would have the biggest impact on their mental wellness are having someone who: listens when they have a problem (85% say it would have a big/moderate impact), believes in them and encourages them to do their best (83%), and checks in on them or asks if they're doing OK (80%).
White youth are more likely than Black, Indigenous, and youth of color to say they experience certain acts of kindness. White youth are far more likely to have someone who believes in them and encourages them to do their best, goes out of their way to show they care, or listens when they have a problem.
Transgender and non-binary youth* say that the act of introducing yourself using pronouns is among the top acts that would have a big improvement on mental wellness. (*Note: Small sample size [n=45]. Results should be interpreted as qualitative in nature.)
Three quarters of young people are coping very (19%) or somewhat well (56%), and those who are, are much more likely than those who are not to say they regularly experience and witness acts of kindness, have people in their life who care about them, understand them, or that they can talk to if they have problems, say they have a place they can go (in real life or online) where they feel like they belong, and have found ways to thrive in the past year, ultimately giving insight into the keys to coping with crisis.
The Born This Way Foundation is a non-profit organization founded in 2012 by American musical singer-songwriter artist and LGBTQ/Human Rights activist Lady Gaga and her mother, Cynthia Germanotta.
The full report is available below:
https://www.slideshare.net/btwfoundation/kindness-is-action-report