Cannabis Culture
Marijuana arrests rise for 3rd year in row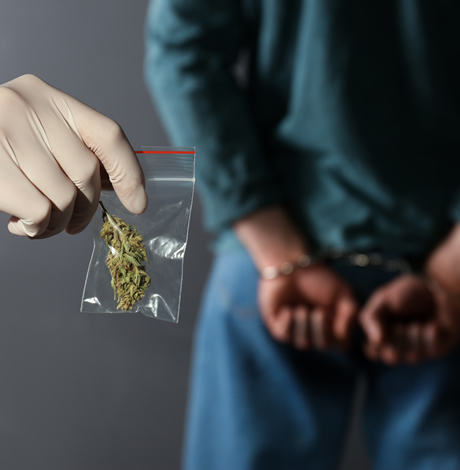 Marijuana arrests rise for 3rd year in row
The total number of persons arrested in the United States for violating marijuana laws rose for the third consecutive year, according to data released by the FBI.
According to the FBI's Uniform Crime Report, police made 663,367 arrests for marijuana-related violations in 2018. That is more than 21 percent higher than the total number of persons arrested for the commission of violent crimes (521,103). Of those arrested for cannabis-related activities, some 90 percent (608,776) were arrested for marijuana possession offenses only.
"Police across America make a marijuana-related arrest every 48 seconds," NORML Executive Director Erik Altieri said. "At a time when the overwhelming majority of Americans want cannabis to be legal and regulated, it is an outrage that many police departments across the country continue to waste tax dollars and limited law enforcement resources on arresting otherwise law-abiding citizens for simple marijuana possession."
The year-over-year increase in marijuana arrests comes at the same time that several states, including California, have legalized the adult use of cannabis — leading to a significant decline in marijuana-related arrests in those jurisdictions. It also marks the reversal of a trend of declining arrests that began following the year 2007, when police made a record 872,721 total marijuana-related arrests in the United States.
Marijuana-related arrests were least likely to occur in western states — most of which have legalized the substance — and were more prevalent in the northeast, where they constituted 53 percent of all drug arrests.
California voters say legalizing pot 'a good thing'
BERKELEY, Calif. — Nearly seven out of 10 registered voters in California believe that the passage of Proposition 64, which legalized the adult use and retail sale of cannabis, was a "good thing," according to  polling data compiled by the University of California at Berkeley's Institute for Governmental Studies.
Sixty-eight percent of respondents endorsed the law, while only 30 percent said that it was a "bad thing." Those respondents between the ages of 30 and 39 (81 percent), between the ages of 18 and 29 (79 percent), and self-identified Democrats (78 percent) expressed the greatest degree of support for the law. By contrast, 50 percent of Republicans defined the law as a "bad thing."
Proposition 64 was passed by voters in 2016 by a vote of 56 percent to 44 percent.
Sixty-three percent of respondents also said that they favored allowing retail marijuana stores to operate in their community. That result is largely in contrast with local laws, as the majority of California's cities and counties prohibit commercial marijuana activities.
Pollsters surveyed over 4,500 registered voters. The poll possesses a margin of error of +/-2 percentage points.
Unregulated THC vapor cartridges often contain dangerous additives
LOS ANGELES — Unregulated THC vapor cartridges often contain vitamin E oil, according to a recent investigation by NBC News.
The inhalation of vitamin E oil, which is sometimes added to unregulated e-liquid products in an effort to thicken their consistency and to mask dilution, has previously been linked with incidences of lipoid pneumonia. An advisory issued last month by New York State health officials identified "very high levels of vitamin E acetate in nearly all cannabis-containing [vapor cartridge] samples analyzed."
The NBC News investigation reported that 87 percent of the unregulated THC cartridges they analyzed tested positive for the presence of vitamin E oil. Many of the products also tested positive for the presence of pesticides. By contrast, "Of the three purchased from legal dispensaries in California, the CannaSafe testing company found no heavy metals, pesticides or residual solvents like vitamin E."
Updated data released last week by the U.S. Centers for Disease Control reported more than 800 cases of acute respiratory distress linked to the use of portable vapor cartridges used to consume e-liquids. Of the products tested thus far by the U.S. Food and Drug Administration, about half have identified the presence of vitamin E acetate. Most of the products linked to lung illnesses have been traced to the unregulated, "informal" market, the agency reported.
These findings reaffirm the variance in the safety and the quality of cannabis-related products available on the unregulated market versus those on the state-regulated retail market, NORML Deputy Director Paul Armentano said. "Consumers must also be aware that not all products are created equal; quality control testing is critical and only exists in the legally regulated marketplace."
In recent days, lawmakers in Michigan, New York, Rhode Island, and Washington have moved to impose bans on the sale of flavored vaping and/or e-cigarette products, while the Governor of Massachusetts has enacted a temporary ban on the retail sale of all vaping products, including the sale of state-regulated products at licensed cannabis dispensaries. Oregon's Governor is considering implementing a similar emergency ban.
Cannabis Culture news in the Blade is provided in partnership with NORML. For more information, visit norml.org.
Highstream 420 Festival Livestream
Join us on 4/20 at 4:00pm EST for a full day of music performances, online workshops, demos, and interactive panels.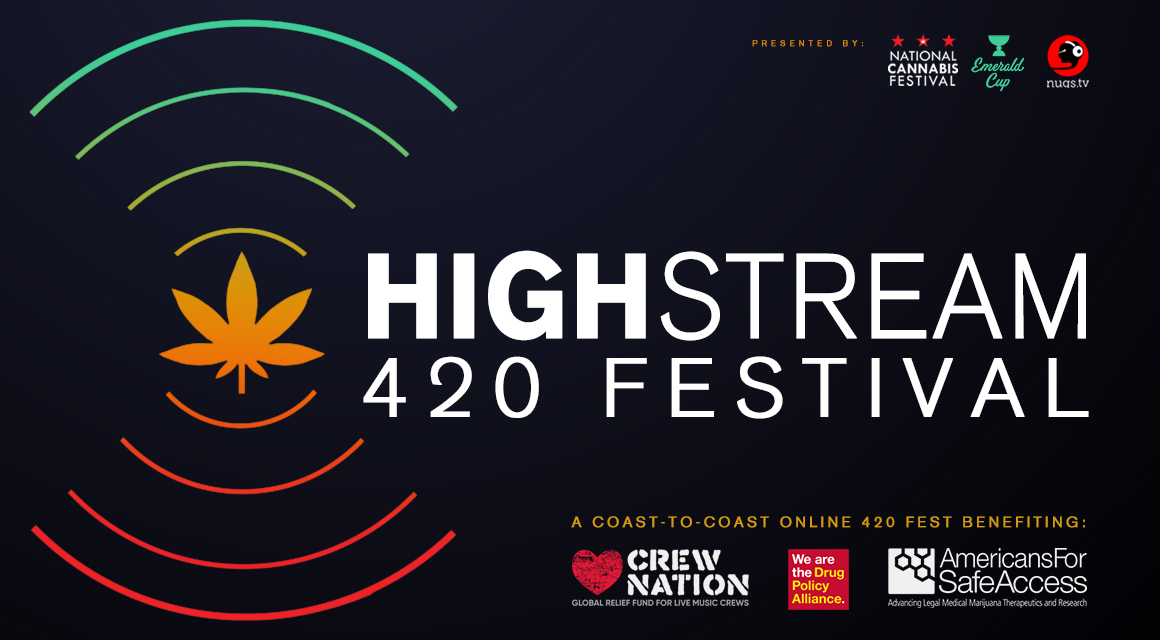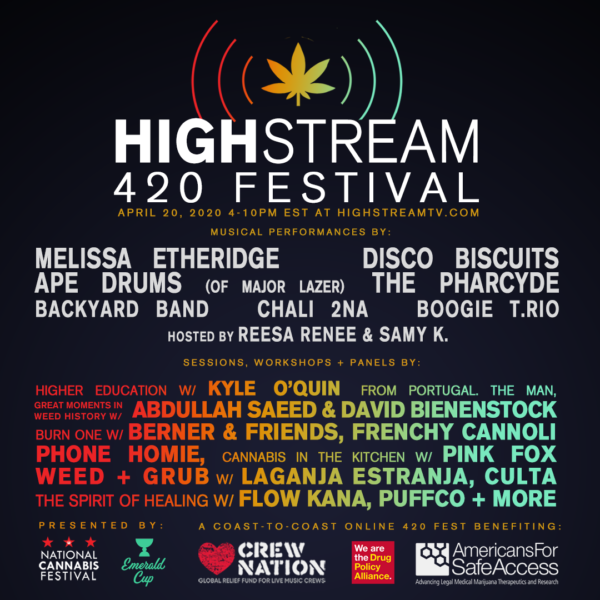 America's largest cannabis gatherings, National Cannabis Festival and The Emerald Cup, combine forces for a coast-to-coast online 420 festival benefiting Coronavirus relief charities.
Join us on 4/20 at 4:00pm EST for a full day of music performances, online workshops, demos, and interactive panels.
The Los Angeles Blade will be live streaming on this page and on our Facebook page HERE.
Cannabis Culture
Two-thirds of Latinos back legalizing marijuana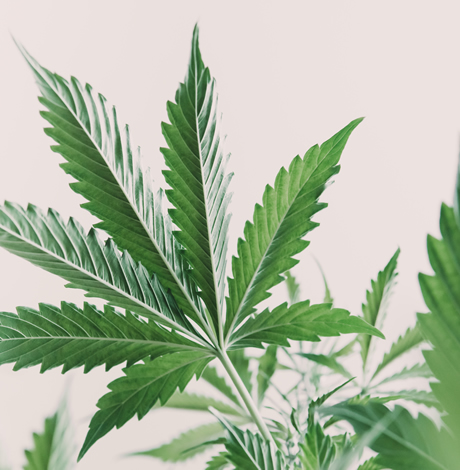 Two-thirds of Latinos back legalizing marijuana
SANTA MONICA, Calif. — More than two in three U.S. Hispanic adults support legalizing marijuana, according to nationwide polling data compiled by the digital media firm H Code.
Pollsters surveyed a nationally representative sample of over 1,300 English- and Spanish-speaking U.S. Hispanic respondents. Sixty-eight percent of those polled said that they are favor of legalizing marijuana in the United States.
That percentage is consistent with other nationwide polls of U.S. adults, such as those here, here, and here, finding that two-thirds of respondents believe that the adult use of cannabis ought to be legal. By contrast, prior polls of Hispanic-only voters had often reported that Latinos were less likely than the general population to express support for legalizing cannabis.
Smoking cannabis is most popular method of ingestion
SEATTLE — Adults who consume cannabis are most likely to smoke it, according to data compiled by the U.S. Centers for Disease Control (CDC) and published in the journal Drug and Alcohol Dependence.
Researchers analyzed data from over 6,100 adult cannabis consumers in 12 states. Ninety-one percent of respondents acknowledging having smoked herbal cannabis, with 59 percent reporting that inhalation "was their only mode of marijuana use." By contrast, only 25 percent of respondents reported having ever used cannabis-infused edible products, and only 20 percent reported ever having vaporized cannabis. Five percent of subjects reported exclusively consuming marijuana edibles, and two percent said that they only vaped cannabis.
The data is consistent with prior studies, such as those here and here, showing that the majority of people who self-report consuming cannabis do so by methods that involve smoking the substance.
Medical cannabis is Maine's 3rd largest economic market
AUGUSTA, Maine — Patients purchased an estimated $112 million worth of medical cannabis-related products in 2019, according to newly released Maine tax data.
The annual revenues related to medical cannabis are more than the total revenues generated by the sales of blueberries, maple syrup, apples, herring, and oysters combined. Only the state's lobster industry and potato industry bring in more annual revenue.
Some three-quarters of the revenue generated from medical cannabis (85.3 million) came from sales by caregivers to patients. Although the state's medical cannabis access program has been operational for some two decades, Maine officials only began tracking caregiver-related tax revenue in February of 2019.
Licensed retail adult-use marijuana sales are anticipated to begin in June.
Cannabis Culture news in the Blade is provided in partnership with NORML. Visit norml.org for more information.
Cannabis Culture
ABA calls for marijuana banking access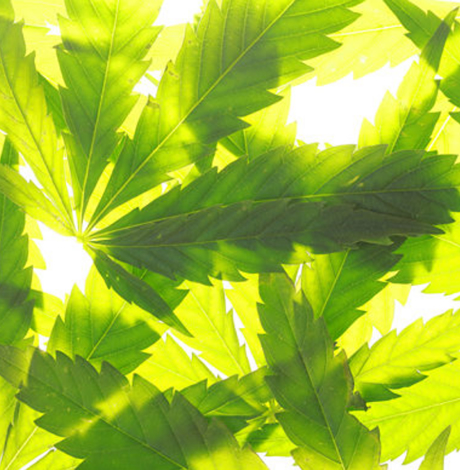 ABA calls for marijuana banking access
CHICAGO — The American Bar Association has adopted a resolution urging the passage of federal legislation facilitating banks and other financial institutions to legally interact with licensed cannabis businesses.
The resolution calls for the "enactment of [federal] laws to ensure that it shall not constitute a federal crime for banks and financial institutions to provide cannabis-related services."
Under existing law, banks are discouraged from engaging with state-licensed marijuana businesses. In September, members of the U.S. House of Representatives voted 321 to 103 in favor of HR 1595: The SAFE Banking Act, amending federal law so that financial institutions may work directly with state-legal marijuana businesses without fear of federal repercussions. The bill now awaits action from the Senate Banking Committee. However, Committee Chair Mike Crapo (R-Ind.) has expressed opposition to the measure.
In 2019, the ABA adopted a separate resolution urging Congress "to enact legislation to remove marijuana from Schedule I of the Controlled Substances Act." With over 400,000 members, the American Bar Association is among the largest voluntary organizations in the world.
More seniors turning to cannabis
NEW YORK — Cannabis use is increasing among those ages 65 and older, according to data published in the journal JAMA Internal Medicine.
Researchers affiliated with the New York School of Medicine assessed trends in self-reported cannabis use among seniors. They reported that 4.2 percent of seniors acknowledged engaging in past-year cannabis consumption in 2018, up from 2.4 percent in 2015 and 0.4 percent in 2006.
The study's findings are consistent with those of prior papers similarly reporting an uptick in marijuana use among older Americans. According to a 2019 study published in the journal Gerontology & Geriatric Medicine, marijuana use among seniors is associated with self-reported improvements in pain management, day-to-day functioning, and in their overall health and quality of life.
Employers' attitudes shifting on drug tests
SUNNYVALE, Calif. — A growing number of companies are either abandoning marijuana-specific drug testing programs or reducing the frequency with which they test, according to nationwide survey data compiled by the online recruitment website Simply Hired Incorporated.
Fifty-five percent of hiring managers polled in the survey said that their companies do not test current employees for off-the-job marijuana use. Among those hiring managers who work for companies that do engage in testing, 40 percent said that "they do it less often than in the past." Larger-sized companies (1,000+ employees) were far more likely to utilize pre-employment testing for cannabis than were smaller-sized companies.
Nearly 70 percent of hiring managers said that their company would be "okay" with an employee using cannabis while away from work "as long as the company remains unaware of it." Among employees surveyed, 75 percent said testing positive for marijuana should not be grounds for automatic termination.
Cannabis Culture news in the Blade is provided in partnership with NORML. Visit norml.org for more information.