Cannabis Culture
Cannabis de-scheduling bill passes House committee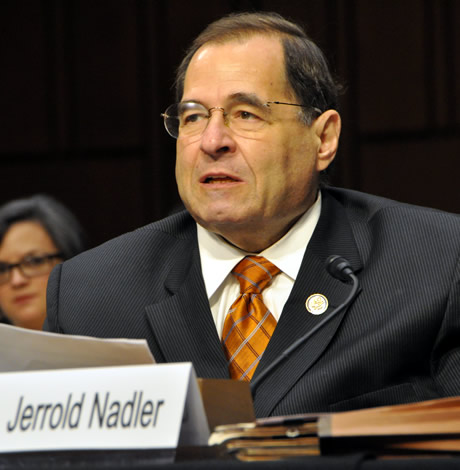 Cannabis de-scheduling bill passes House committee
Members of the United States House Judiciary Committee last week passed legislation –  House Bill 3884: The Marijuana Opportunity, Reinvestment, and Expungement (MORE) Act – by more than a two-to-one margin.
Members decided 24 to 10 in favor of the Act, with two Republicans voting in support of the bill. The MORE Act removes the marijuana plant from the federal Controlled Substances Act, thereby enabling states to enact their own cannabis regulations free from undue federal interference. The vote marks the first time that members of Congress have ever voted to federally deschedule cannabis.
The Act also provides for the review and expungement of past cannabis convictions and provides reinvestments to those communities most adversely impacted by the drug war. It also prohibits the denial of federal aid to those who use cannabis in compliance with state law and allows physicians affiliated with the U.S. Veterans Administration to authorize medical cannabis recommendations, among other changes. The measure is the most comprehensive piece of marijuana-related legislation ever approved by a body of Congress.
House Judiciary Chairman Jerrold Nadler, who sponsored the bill, said: "States have led the way and continue to lead the way, but our federal laws have not kept pace with the obvious need for change. We need to catch up because of public support [in favor of legalizing marijuana] and because it is the right thing to do."
NORML's Political Director Justin Strekal praised the House Judiciary vote, stating, "Not only does this bill reverse the failed prohibition of cannabis, but it also provides pathways for opportunity and ownership in the emerging industry for those who have suffered the most under federal criminalization."
Nadler indicated that the next stop for the More Act could be a House floor vote, presuming that other committee chairs agree to waive their jurisdiction over the bill.
Inhaled cannabis helps with migraines: study
PULLMAN, Wash. — Cannabis inhalation is associated with self-reported reductions in headache and migraine severity, according to clinical data published in the Journal of Pain.
A team of investigators from Washington State University reviewed archived data from 1,959 anonymous cannabis consumers who tracked their cannabis use and headache frequency over a 16-month period via an online application.
Authors reported that inhaled cannabis reduced subjects' perceived severity of headache and migraine by nearly 50 percent. Men were more likely than women to report changes in headache severity.
Investigators also acknowledged that many subjects exhibited tolerance to cannabis over time, as they required increased quantities to maintain the same self-reported analgesic effects.
They concluded: "The present study indicates that inhaled cannabis reduces headache and migraine severity ratings by approximately 50 percent. Repeated use of cannabis is associated with tolerance to its effects, making tolerance a risk factor for the use of cannabis to treat headache and migraine. However, cannabis does not lead to the medication overuse headache that is associated with other conventional treatments, meaning that use of cannabis does not make headaches or migraines worse over time. Future double-blind, placebo-controlled clinical trials are warranted and will help to rule out placebo effects and provide a more controlled examination of dose, type of cannabis, THC, CBD, and THC x CBD interactions."
Two-thirds of Americans say pot should be legal
More than two out of three U.S. adults believe that the personal use of cannabis should be legal, according to nationwide polling data compiled by the Pew Research Center.
Sixty-seven percent of respondents said that the "use of marijuana should be made legal." That is the highest percentage of support ever recorded by Pew, which has been surveying Americans' attitudes on marijuana policy since 1969. Public support for legalization has more than doubled in the past decade.
The Pew survey is the fourth national poll released in recent weeks showing majority support for cannabis legalization. Recently compiled polling data by Gallup and the Public Religion Research Institute both reported that two-thirds of Americans endorse legalization, while survey data compiled by Harvard reported that 62 percent of US adults back the policy change.
Consistent with other national surveys, support for adult-use legalization was strongest among self-identified Democrats (78 percent) and Millennials (76 percent), but was weaker among Republicans (55 percent) and those born before 1945 (35 percent).
"The percentage of the public who favors adult-use marijuana legalization has skyrocketed over the past three decades and shows no signs of abating," NORML Executive Director Erik Altieri said. "As more and more states have moved forward with their own marijuana liberalization policies in recent years, public support has only grown stronger. At a time when political divides are larger than ever, the issue of marijuana legalization is one of the few policy issues upon which most Americans agree."
N.J. Senate leaders propose 2020 pot ballot measure
TRENTON, N.J. — Senate President Steve Sweeney and Sen. Nicholas Scutari, Chair of the Senate Judiciary Committee, announced plans last week to place a constitutional amendment on the 2020 ballot to legalize and regulate adult cannabis use.
"This initiative will bring cannabis out of the underground so that it can be controlled to ensure a safe product, strictly regulated to limit use to adults, and have sales subjected to the sales tax," they said in a joint press release. "We will move forward with a plan that helps correct social and legal injustices that have had a discriminatory impact on communities of color. We can make real progress toward social justice at the same time cannabis is made safe and legal."
According to a statewide Monmouth University poll released this year, 62 percent of New Jersey adults support legalizing personal use quantities of cannabis and 80 percent approve of it being sold at licensed retail outlets.
Legislative efforts to enact a system of regulated marijuana sales stalled after the proposal failed to obtain sufficient support to pass a Senate floor vote.
Cannabis Culture
Two-thirds of Latinos back legalizing marijuana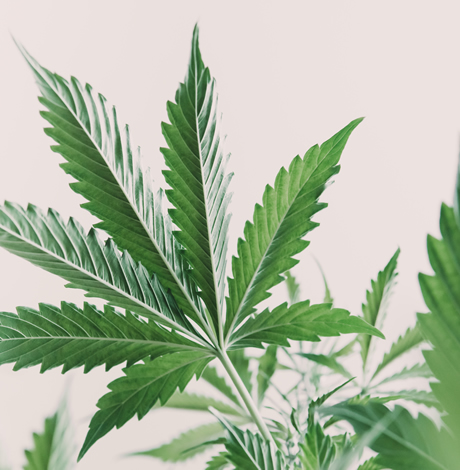 Two-thirds of Latinos back legalizing marijuana
SANTA MONICA, Calif. — More than two in three U.S. Hispanic adults support legalizing marijuana, according to nationwide polling data compiled by the digital media firm H Code.
Pollsters surveyed a nationally representative sample of over 1,300 English- and Spanish-speaking U.S. Hispanic respondents. Sixty-eight percent of those polled said that they are favor of legalizing marijuana in the United States.
That percentage is consistent with other nationwide polls of U.S. adults, such as those here, here, and here, finding that two-thirds of respondents believe that the adult use of cannabis ought to be legal. By contrast, prior polls of Hispanic-only voters had often reported that Latinos were less likely than the general population to express support for legalizing cannabis.
Smoking cannabis is most popular method of ingestion
SEATTLE — Adults who consume cannabis are most likely to smoke it, according to data compiled by the U.S. Centers for Disease Control (CDC) and published in the journal Drug and Alcohol Dependence.
Researchers analyzed data from over 6,100 adult cannabis consumers in 12 states. Ninety-one percent of respondents acknowledging having smoked herbal cannabis, with 59 percent reporting that inhalation "was their only mode of marijuana use." By contrast, only 25 percent of respondents reported having ever used cannabis-infused edible products, and only 20 percent reported ever having vaporized cannabis. Five percent of subjects reported exclusively consuming marijuana edibles, and two percent said that they only vaped cannabis.
The data is consistent with prior studies, such as those here and here, showing that the majority of people who self-report consuming cannabis do so by methods that involve smoking the substance.
Medical cannabis is Maine's 3rd largest economic market
AUGUSTA, Maine — Patients purchased an estimated $112 million worth of medical cannabis-related products in 2019, according to newly released Maine tax data.
The annual revenues related to medical cannabis are more than the total revenues generated by the sales of blueberries, maple syrup, apples, herring, and oysters combined. Only the state's lobster industry and potato industry bring in more annual revenue.
Some three-quarters of the revenue generated from medical cannabis (85.3 million) came from sales by caregivers to patients. Although the state's medical cannabis access program has been operational for some two decades, Maine officials only began tracking caregiver-related tax revenue in February of 2019.
Licensed retail adult-use marijuana sales are anticipated to begin in June.
Cannabis Culture news in the Blade is provided in partnership with NORML. Visit norml.org for more information.