Cannabis Culture
Another study links Vitamin E additive to lung illness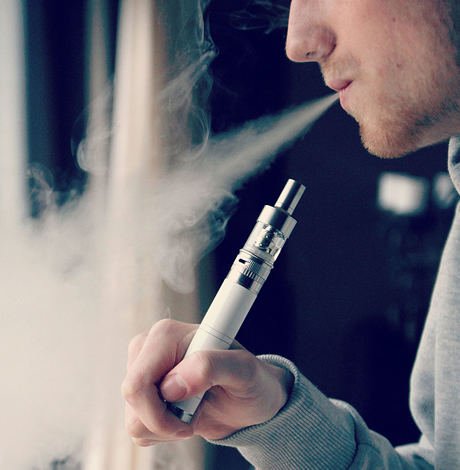 Another study links Vitamin E additive to lung illness
Data published last week in the weekly publication of the U.S. Centers for Disease Control and Prevention provides further evidence that the presence of Vitamin E acetate (oil) in illicit market, e-liquid vape products is likely associated with EVALI (e-cigarette or vaping product use-associated lung injury).
Minnesota investigators identified the presence of the oil additive in 24 of the products used by 11 patients with the lung disease. Virtually all of the patients interviewed in the study acknowledged obtaining THC vape products on the underground market.
A previous analysis in 2018 of illicit vape products seized by police in Minnesota failed to identify the presence of Vitamin E. "Whereas Vitamin E acetate was not detected in the limited number of tested products seized in 2018, it was detected in products seized in 2019, suggesting that Vitamin E acetate might have been introduced recently as a diluent or filler," investigators reported.
They concluded, "According to these and other published data, using THC-containing products with Vitamin E acetate appears to be associated with EVALI; however, it is possible that more than one compound or ingredient could be a cause of lung injury, and evidence is not yet sufficient to rule out contribution of other toxicants."
Weeks earlier, CDC representatives for the first time identified Vitamin E acetate as a "very strong culprit of concern" in EVALI.
The online publication Leafly.com has issued several extensive reports regarding the recent rise in popularity of Vitamin E among illicit market vendors of e-liquid products. Their reporting indicates that beginning in late 2018, some vendors began to use the oil as an additive in an effort to thicken the consistency of their e-liquids and to mask dilution.
Full text of the study, "Characteristics of e-cigarette, or vaping, products used by patients with associated lung injury and products seized by law enforcement – Minnesota, 2018 and 2019," appears online in the journal Morbidity and Mortality Weekly Report.
Study finds little support for cannabis impacting cognitive abilities
The occasional use of cannabis during late adolescence is not independently associated with adverse effects on cognitive abilities in young adulthood, according to longitudinal data published in the journal Drug and Alcohol Dependence.
A team of investigators affiliated with the University of Colorado at Boulder assessed the impact of cannabis use on cognition, executive function, and working memory in 856 individual twins. Cannabis consumers were compared to their non-using twins in late adolescence and then again in their early 20s. Most of the cannabis consuming participants in the study reported occasional use of the substance, but not daily use.
Authors found "little support for a causal effect of cannabis use on cognition. This conclusion is consistent with those from previous twin studies, which suggest that cannabis use does not cause a decline in cognitive ability among a normative cannabis using sample."
They concluded, "Results suggest that cannabis use may not cause decline in cognitive ability among a normative sample of cannabis users."
The findings are consistent with several prior studies which also failed to show significant changes in either cognitive performance, brain morphology, or intelligence quotient due to cannabis exposure. Specifically, a 2018 literature review published in JAMA Psychiatry concluded: "Associations between cannabis use and cognitive functioning in cross-sectional studies of adolescents and young adults are small and may be of questionable clinical importance for most individuals. Furthermore, abstinence of longer than 72 hours diminishes cognitive deficits associated with cannabis use."
Adult-use marijuana sales begin in Michigan
Licensed storefronts are now eligible to engage in retail cannabis sales to adults. The first adult-use sales began on Sunday, December 1.
Michigan voters last year approved a statewide initiative authorizing state officials to regulate the plant's production, use, and sale.
In October, state regulators began accepting applications from medical cannabis dispensaries wishing to also engage in adult-use marijuana sales. As of this week, six storefronts — including four retailers in Ann Arbor — are licensed to sell cannabis to adults. Several other businesses have applications pending. Nonetheless, a statewide rollout of marijuana-related business is anticipated to be slow because many communities have passed local ordinances prohibiting adult-use establishments.
On Jan. 1, Illinois will become the 11th state to permit adult marijuana use.
Cannabis Culture news in the Blade is provided in partnership with NORML. For more information, visit norml.org.
Cannabis Culture
Two-thirds of Latinos back legalizing marijuana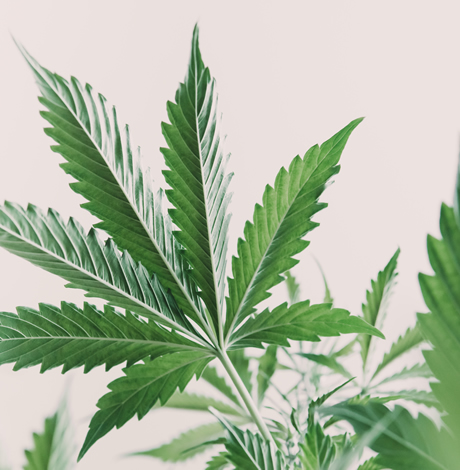 Two-thirds of Latinos back legalizing marijuana
SANTA MONICA, Calif. — More than two in three U.S. Hispanic adults support legalizing marijuana, according to nationwide polling data compiled by the digital media firm H Code.
Pollsters surveyed a nationally representative sample of over 1,300 English- and Spanish-speaking U.S. Hispanic respondents. Sixty-eight percent of those polled said that they are favor of legalizing marijuana in the United States.
That percentage is consistent with other nationwide polls of U.S. adults, such as those here, here, and here, finding that two-thirds of respondents believe that the adult use of cannabis ought to be legal. By contrast, prior polls of Hispanic-only voters had often reported that Latinos were less likely than the general population to express support for legalizing cannabis.
Smoking cannabis is most popular method of ingestion
SEATTLE — Adults who consume cannabis are most likely to smoke it, according to data compiled by the U.S. Centers for Disease Control (CDC) and published in the journal Drug and Alcohol Dependence.
Researchers analyzed data from over 6,100 adult cannabis consumers in 12 states. Ninety-one percent of respondents acknowledging having smoked herbal cannabis, with 59 percent reporting that inhalation "was their only mode of marijuana use." By contrast, only 25 percent of respondents reported having ever used cannabis-infused edible products, and only 20 percent reported ever having vaporized cannabis. Five percent of subjects reported exclusively consuming marijuana edibles, and two percent said that they only vaped cannabis.
The data is consistent with prior studies, such as those here and here, showing that the majority of people who self-report consuming cannabis do so by methods that involve smoking the substance.
Medical cannabis is Maine's 3rd largest economic market
AUGUSTA, Maine — Patients purchased an estimated $112 million worth of medical cannabis-related products in 2019, according to newly released Maine tax data.
The annual revenues related to medical cannabis are more than the total revenues generated by the sales of blueberries, maple syrup, apples, herring, and oysters combined. Only the state's lobster industry and potato industry bring in more annual revenue.
Some three-quarters of the revenue generated from medical cannabis (85.3 million) came from sales by caregivers to patients. Although the state's medical cannabis access program has been operational for some two decades, Maine officials only began tracking caregiver-related tax revenue in February of 2019.
Licensed retail adult-use marijuana sales are anticipated to begin in June.
Cannabis Culture news in the Blade is provided in partnership with NORML. Visit norml.org for more information.