CA 25th race getting curiouser and curiouser
(UPDATED) The race to fill former Rep. Katie Hill's now vacant seat representing the 25th Congressional District is getting a lot of media attention. After a bleak absence, Hill has returned to Twitter to praise her friend, Assemblymember Christy Smith, the only woman running in the March 3 special election, and needle candidate George Papadopoulos, a former Trump aide who pleaded guilty to lying to the FBI and seems to use Twitter like his former boss.
"That's my seat, Katie. Am coming for it. Flipping it red. #CA25," @GeorgePapa19 tweeted recently.
"Ooooh boy, better watch out guys. Felons are coming for #CA25. It's cool, @georgepapa19, we're ready for you and we have an army to make sure @ChristyforCA25 keeps the seat blue," @KatieHill4CA replied.
Hill's snark is a long way from the powerful personal Dec. 7 op-ed in the New York Times in which she depicts how the cyber "revenge porn" humiliation forced her to resign and drove her very, very close to suicide. She pulled back thinking of all the girls and young women she would disappoint if she didn't bounce back and fight.
"Many people have nightmares in which they're naked in public, trapped and trying to escape," she wrote. "In the days leading up to my resignation, my life was just like everyone's worst nightmare."
But baring the truth of her deep depression and gratitude toward those who stuck by her — including House Speaker Nancy Pelosi — freed her to speak her mind in a way the polite constraints of elected office did not permit.
Hill explained to MSNBC "All In" host Chris Hayes why her case is so important.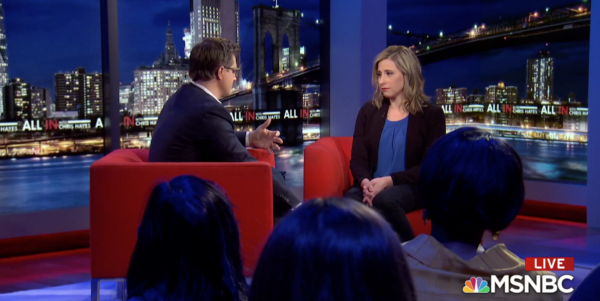 When Hayes noted that that younger generation routinely takes and shares naked selfies, which could impair future runs for elective office. Hill said she was not aware that the naked photos were taken or distributed.
"But," she said, "I have taken images like that, right. And I'm not even ashamed to say I've taken and sent images like that and so have – I think, regardless of your age, the numbers show that 80% of people have done that. So, let's not pretend that this is some taboo thing that people aren't doing."
But the question needs to be asked, who are the photos being used against? "And it's overwhelmingly women. This is the whole concept of cyber exploitation or revenge porn. But mine is the first real example where it's been used against a public figure, especially a political figure, and the images are published by a mainstream publication, by a significant publication. And that's why I think the legal action that we're pursuing is going to be so, so important because I don't think this is an acceptable precedent that can be set."
Hill said she is "all for" the First Amendment but "there is a line and it comes down to fundamental human decency" and enabling abusers. "That, in and of itself, is going to discourage people from running if we don't do something to stop it," as she is by going after the media outlet that posted the photos.
Will candidates for the 25th CD be asked about that line or crossing it with Trump? Politico's Carla Marinucci noted Dec. 10, for instance, that Papadopoulos appears in the just released Inspector General's report "about 400 times, given his instrumental role in the investigation's origin [into Russian interference in the 2016 elections]. While the report knocks down Papadopoulos' theory that he was entrapped, Papadopoulos claimed vindication." In fact, he's using the Inspector General's report as a pro-Trump-ish fundraising tool.
One of the strangest twists to the 25th CD race is the social media plays by The Young Turks' Cenk Uygur, who describes himself as a progressive journalist while others claim he's a misogynist and a homophobe, based on past statements from which he has since distanced himself. Uygur's entrance in the race prompted Equality Armenia executive director Armen Abelyan to also take out papers.
Apparently, those old establishment criticisms of Uygur didn't bother presidential candidate Marianne Williamson who announced her endorsement on Instagram on Dec. 8. After expressing support for Katie Hill, Williamson said: "I'm a big fan of Cenk Uygur. He's been very good to me both personally and professionally, and I've learned a lot from him. I totally support his run in California-25."
Uygur sounded a little like Papadopoulos in a Dec. 3 tweet after a supporter noted that "reactionary" Sen. Dianne Feinstein had endorsed "meaningless handpicked establishment status quo candidate Christy Smith" against "progressive champion and agent-of-change @CenkUygur."
Uygur tweeted: "I welcome their endorsements of my opponent. They keep saying my opponent has been handpicked by the Democratic Party establishment. I'm pretty sure that's not how democracy works. I can't wait to show them who the voters hand pick!"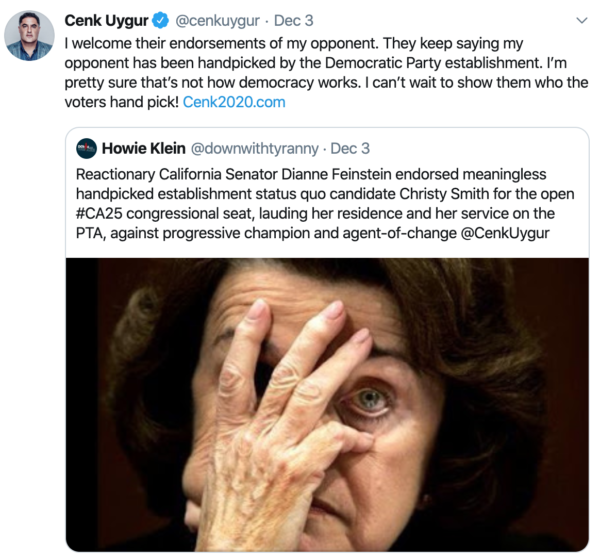 But endorsements can be double-edged. After having to apologize for tweeting a false story that President Trump had pardoned the late murderer Charles Manson, Williamson got hit with a slew of tweet-darts for apparent anti-vaccine comments on Facebook suggesting that vaccines "could contain 'neurons-toxins' and demanded an 'independent commission' to review vaccine safety," according to the Washington Post.
That prompted a Dec. 10 response tweet from out Sen. Scott Wiener: "Parroting anti-vax talking points is, indeed, anti-vax. Please re-focus your efforts on actual science. Alternatively, please drop out of the race, since the Democratic Party is the party of science. That's one of the key things that makes us different than Trump."
The 25th CD race is shaping up to be like a SoCal political reality TV show.
(Photo of George Papadopoulos via Papadopoulos' Facebook page)
UPDATE (11/12)  Endorsements mount: 
Bernie Sanders first endorsed Uygur, then withdrew his endorsement after loud criticism from women.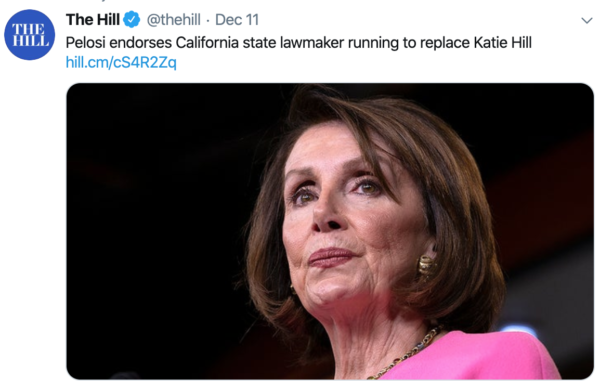 MEANWHILE: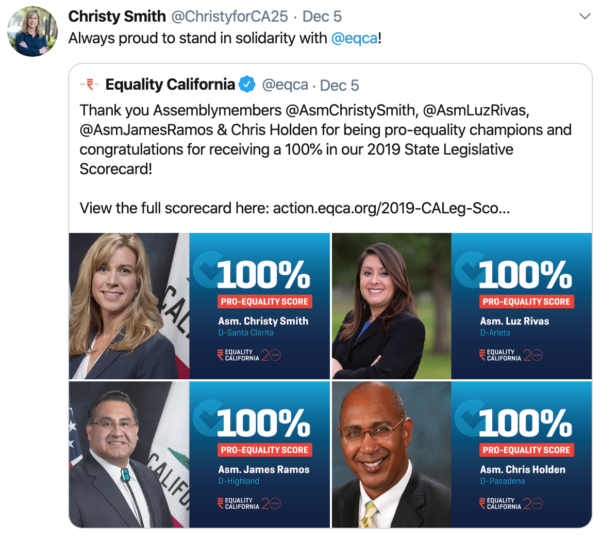 LAPD Deputy Chief Emada Tingirides on reducing violence
Rising violent crime is affecting cities across the U. S.- LA is no exception as homicides & shooting victims up by approximately 50 percent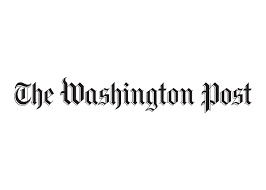 WASHINGTON – Rising violent crime is affecting cities across the United States. Los Angeles is no exception, with homicides and shooting victims both up by approximately 50 percent compared to 2019.
Emada Tingirides, deputy chief of the Los Angeles Police Department, joined Washington Post Live with Post criminal justice reporter Tom Jackman on Wednesday, Jan. 12 to discuss new recommendations for reducing violence in cities – including her own.
Some areas included recommendations published in a new report by the Council on Criminal Justice Violent Crime Working Group on how to effectively reduce violence in cities.
"One of our recommendations is to ensure that our city leaders agree with this type of work – like in Los Angeles. We have the Mayor's Office of Gang Reduction & Youth Development. There is a direct report to the Los Angeles mayor as it relates to our intervention and prevention efforts in our city. The solutions can be implemented throughout this country. They are based in relationships, in coordination," Tingirides told the Post.
Tingirides told the Post that officials need to look at the root causes of rising rates of homicides in cities like Los Angeles. "Mental health…post-traumatic stress…those are things that strategic enforcement alone can't solve…"
LAPD's Deputy Chief noted that in discussions of violent crime, the voices of the victims are left out. "Our victims need to be part of those solutions and recommendations that come from our government…a wholistic approach…to make our victims whole."
*********************
Watch the entire interview:
LAPD seeking public's assistance in Taco Bell shooting Saturday night
Employee working the drive-thru window refused to accept fake money and that's when the suspect opened fire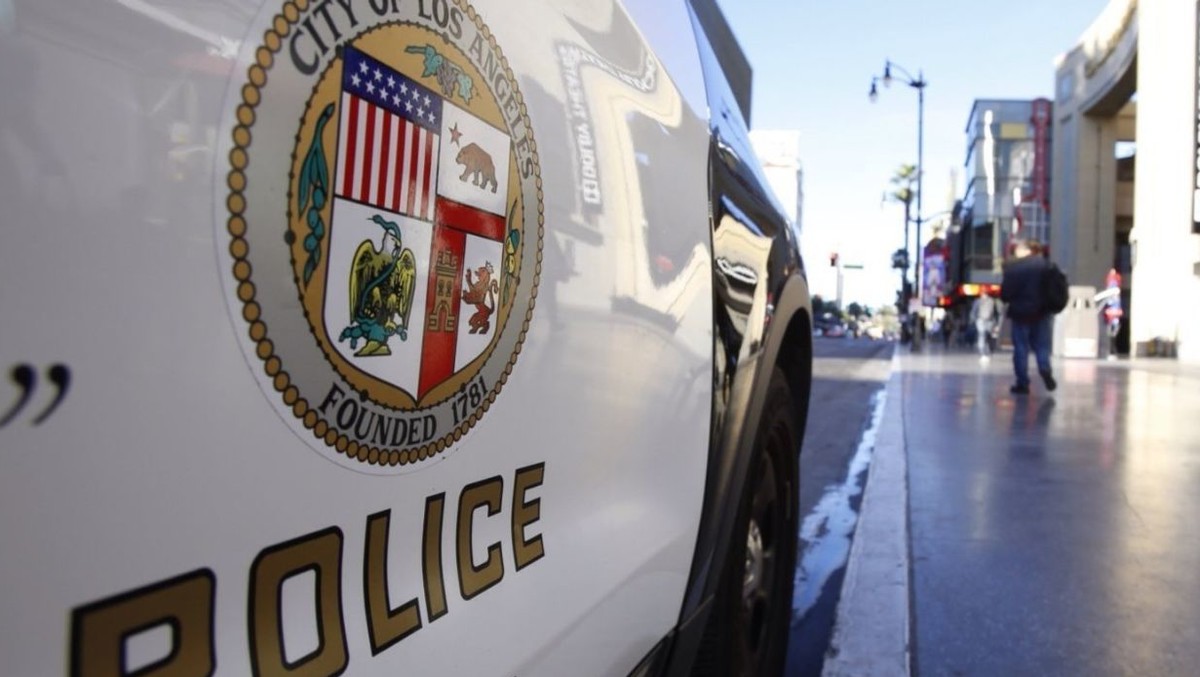 UPDATED WEDNESDAY JANUARY 12:
Authorities have arrested a man on suspicion of fatally shooting a Taco Bell employee Saturday in South Los Angeles.
The Los Angeles Police Department named 39-year-old Jonathan Madden as the suspect late Tuesday. He was arrested Monday at his home in South L.A., police said. Madden is accused of shooting 41-year-old Alejandro Garcia Galicia shortly before 11 p.m. Saturday, police said.
LOS ANGELES – Investigators for the Los Angeles Police Department are seeking the public's assistance in identifying the man who shot and killed a Taco Bell employee late Saturday night at the fast-food chain's restaurant located in South LA.
Officer Norma Eisenman, a spokesperson for the Los Angeles Police Department, told media outlets that the incident unfolded around 11 p.m. Saturday, when a male suspect drove up to the drive-thru window at the Taco Bell on the 9900 block of Avalon Boulevard and attempted to purchase food with counterfeit money.
The employee working the drive-thru window reportedly argued with the suspect and refused to accept the fake money at which point the suspect opened fire through the drive-thru window striking the employee.
According to the LAPD, the employee who was not identified and described as a 41-year-old Hispanic male, was shot multiple times in the torso and died at the scene.
The suspect fled in a black or dark colored sedan and no further details were released.
Anyone with information is asked to call LAPD investigators at 213 972-7813 or contact Los Angeles Crime Stoppers, http://www.lacrimestoppers.org/, (800) 222-8477 or [email protected]
********************
License plate recognition cameras deployed in Melrose District
"If you commit a crime on Melrose we're gonna stop you, we're gonna catch you, and we're gonna prosecute you"
LOS ANGELES – After a series of recent violent 'smash & grab' crimes along with a rise in physical assaults and robberies, the City of Los Angeles is installing automated license plate recognition cameras in the Melrose business corridor and surrounding neighborhoods.
Speaking with reporters Tuesday, Los Angeles City Councilmember Paul Koretz announced that the city partnered with community organization Melrose Action and is implementing the installation of 12 cameras.
"It's just another step to send a message that if you commit a crime on Melrose we're gonna stop you, we're gonna catch you, and we're gonna prosecute you," Koretz said and added the cameras being installed will "provide a next level of surveillance."
Melrose Action raised more than $30,000 and Koretz contributed another $10,000 to get the program off the ground, according to a news release announcing the project.
Melrose Action co-founder Peter Nichols told the Los Angeles Times he has been disturbed by recent crimes in the area.
"We went through a homicide cycle. Then we then we went through an armed robbery cycle that lasted for several months," Nichols told the Times. "Now the latest is the smash-and-grabs."
License plate readers have come under fire over potential privacy issues as usage has grown among law enforcement agencies, the Times reported.
The Times also noted that the California state auditor said last year that the LAPD and three other law enforcement agencies had not provided sufficient privacy protections.
Koretz told KTLA that the images will be shared among local law enforcement agencies including the LAPD and the Los Angeles County Sheriff's Department.
********************