March 17, 2020 at 12:29 pm PDT | by Rance Collins
West Hollywood City Council announces local emergency over COVID-19 crisis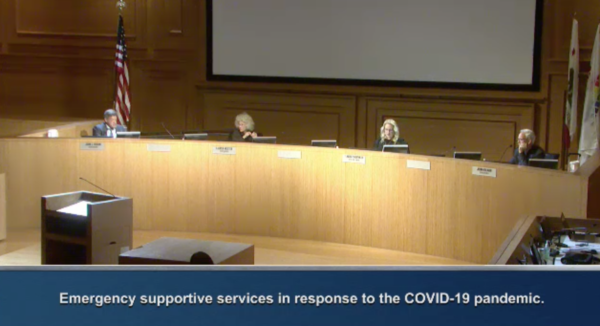 By the time the West Hollywood City Council met Monday night, many city establishments had already shut their doors to the public. Earlier in the day the Los Angeles County Department of Public Health had sent out a series of strident health recommendations regarding COVID-19, which rendered some of the mandates drafted by the council moot. The city's resolution had already circulated on social media that afternoon, and public comments, largely submitted online, had poured in throughout the weekend. A revised version of the full resolution will be posted when made available.
What residents need to know is that the City of West Hollywood has followed the City of Los Angeles, LA County, the state of California and the federal government in declaring an emergency, which is currently scheduled to last 60 days, roughly until the end of April.
Bars, nightclubs, gyms, schools, theatres, gathering spaces and restaurants throughout West Hollywood, as with the rest of the county, are closed, save for limited take-out, drive-through and delivery services.
The amendment did not include recovery programs, although the West Hollywood Recovery Center has elected to voluntarily close and conduct meetings online via Zoom until at least April 1, a date initially hoped for as a beginning to end of the crisis.
City buildings will also be closed and those that work for the city will be allowed to work from home. Parks will remain open, but park facilities will close. Most public transit will not operate, but Dial-A-Ride and the city shuttle, which primarily cater to senior citizens, will continue to be available. It is stressed, however, that residents 65 and older stay home if at all possible. The council will be setting specific hours for senior citizens to shop at local grocery stores, for both their safety and to help maintain social distancing.
"I realize this is a lot of information," said City Attorney Lauren Langer. "Everything is moving quickly. Staff has been working all day and all night to get these documents out to you."
Prior to the meeting, the LA Public Health Department stated there were five confirmed cases of the virus in West Hollywood. Representatives from the DHP were at the council meeting, practicing along with the few in attendance, the CDC recommended social distancing.
The council members, too, sat a minimum of six feet apart, while Mayor John D'Amico, who did not feel well, phoned in remotely. D'Amico was unsure of his symptoms and was following the guidelines that suggest a person self-quarantine if they feel even mildly sick.
Many community members had expressed concern over job losses and looming rents. The council voted to put a moratorium on evictions, allowing six months for tenants to repay their landlords any back-rent. There will also be financial services available for those out of work that might not qualify for unemployment, including for people who work in West Hollywood but live elsewhere in the county. A fund will be established that citizens can donate to for this purpose, as well.

Details will be added to the city's website as they become available. Check their coronavirus information page.
Some taxes will also be lowered for businesses with the agreement that they keep staff on the payroll. Councilmember John Duran suggested that this item might have to "go farther" if the crisis lingers.
Originally, there was to be a four-week break between council meetings due to construction in the council chamber, but now the team will meet at either a yet-to-be-determined location or through virtual means on April 6.
In the meantime, City Manager Paul Arevalo has been given authority through the emergency proclamation to make further amendments to the resolution if necessary before the council meets again. Arevalo stated that he would run any changes by the council and he and Langer would work to make sure their guidelines match with the ever-changing national recommendations.
Arevalo has also been given the authority to work on gathering and moving the West Hollywood homeless population off the streets. Healthy volunteers will soon be called upon to deliver meals to older and at-risk residents, as well as provide assistance to Cedars-Sinai Hospital. Charitable organizations like Project Angel Food will, too, be working to close the gap and are in need of volunteers.
The city is looking at training staff from local hotels for emergency outreach positions, too.
Hotels and retail stores have not yet been advised to close and they are encouraged to practice the recommended social distancing of 3-to-6 feet as they continue operation.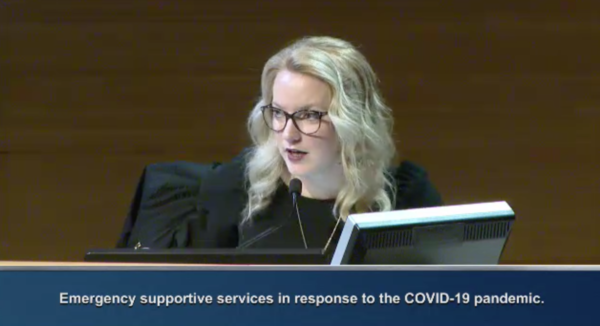 "It's an uncertain time, but we are making sure we can provide for our West Hollywood residents as best we can," said Councilmember Lindsey Horvath.
It should be noted that the measures, while extensive, are not yet to the lockdown level of Northern California cities like San Francisco, which has gone as far as to close all but essential businesses and placed curfews on residents. West Hollywood leadership does not yet feel such measures are necessary, but Duran said that the city is well-positioned for fluid change in the weeks to come.
"This is all unprecedented," said Duran. "There is no previous experience to base all of this on. But, fortunately, our small and nimble government can respond to issues quickly as they come up. We can constantly adapt as we move forward day to day."