March 20, 2020 at 11:44 am PDT | by Karen Ocamb
Coronavirus Update: Newsom says Stay Home, CDC tips on how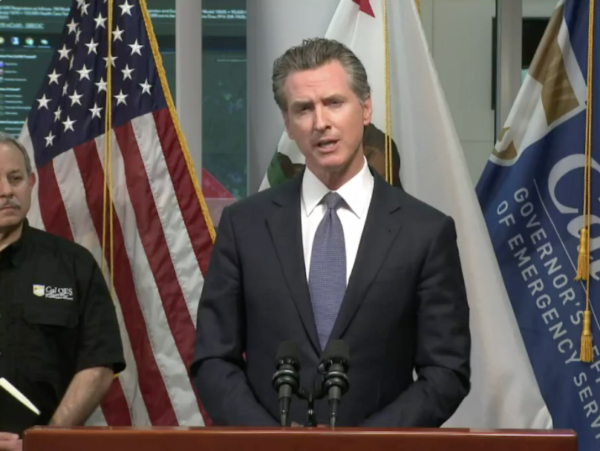 Thursday night, Los Angeles Mayor Eric Garcetti, LA County Board Supervisor Kathyrn Barger and out Long Beach Mayor Robert Garcia made a unified impassioned plea wrapped in an official Order: STAY HOME to do your part in helping stop the deadly new coronavirus. Newsom recently requested federal aid after seeing projections that 25 million Californians could get COVID-19.
Soon thereafter, Gov. Gavin Newsom issued a statewide Order to California's 40 million residents and others such as undocumented immigrants to stay home, except for essential reasons to leave the home. He also ordered many businesses to close to try to mitigate the spread of COVID-19 exempts businesses and agencies that provide services for essential needs like grocery stores, pharmacies, banks, gas stations convenience stores, take-out and delivery restaurants, doctor's offices, laundromats/laundry services or to maintain continuity of operation of the federal critical infrastructure sectors, critical government services, and scores of other services involving schools, childcare, and construction.
What's closed? Dine-in restaurants, bars and nightclubs, entertainment venues, gyms and fitness studios, convention centers, and public events and gatherings. Social distancing is between three and six feet – but officials prefer no real social interaction or gathering at all.
(Read the full Executive Order here.) The Order is in place until further notice.
"This is not a permanent state, this is a moment in time," Newsom said at a live-streamed news conference. "We will look back at these decisions as pivotal."
As Americans try to wrap their heads around the massive disruptions and drastic new restrictions to stop the silent killer, it is hard to know who to listen to – especially since the President of the United States is a consistently self-serving liar.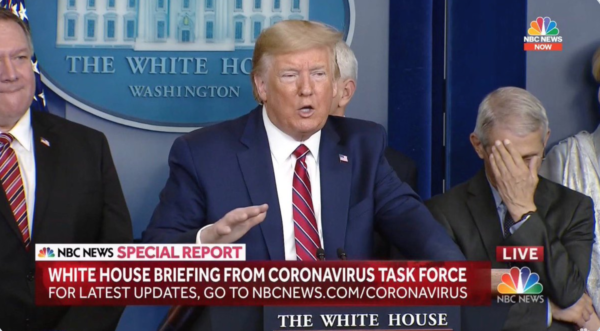 Offered an opportunity Friday morning to stop peddling false hope and offer frightened viewers the unvarnished truth, President Trump instead lashed out at the reporter.
"What do you say to American who are watching you right now who are scared?" asked NBC White House reporter Peter Alexander.
"I'd say that you're a terrible reporter. That's what I'd say. I think it's a very nasty question and I think it's a very bad signal that you're putting out to the American people," Trump responded harshly.
Contrast that with the plain old empathetic decency Newsom offered in a Friday morning tweet.

California's elected and public officials have stepped up to the crisis. Their primary message to each individual is to do their part in stopping the spread of the new coronavirus: don't panic; vigorously wash your hands, practice social distancing and keep well-informed by regularly visiting the Centers for Disease Control and Prevention (CDC) for more information about COVID-19 and its symptoms.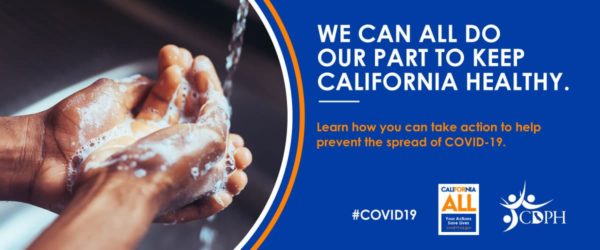 The California Office of AIDS has also offered information: