COVID-19 Daily: Newsom taps Tom Steyer, Disney CEO and others for new task force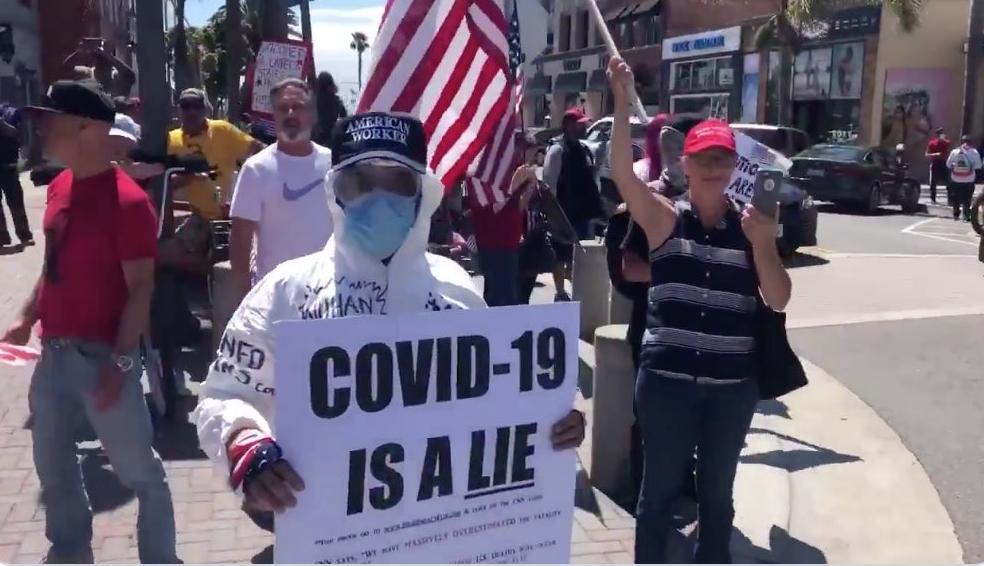 As he began his daily COVID-19 press conference Friday, California Governor Gavin Newsom somberly remarked that the previous 48 hour period had been especially traumatic as the state continues to battle the viral outbreak. The worst mistake he emphasized would be lifting restrictions on the stay at home order. The Governor underscored his warning with the fact that there had been 95 deaths in just the past twenty four hour period.
Newsom's remarks illustrated a harsh reality for the entire United States as Thursday had marked a new record for coronavirus deaths with 4,591 people dying from COVID-19 related medical issues in just 24 hours nationwide.
Contextually, that grim statistic marked a tragic milestone as more Americans died Thursday of coronavirus than died in terrorist attacks on 9/11 (3,000+); more Americans died Thursday of coronavirus than died in the 19-year war in Afghanistan (2,445); and more Americans died Thursday of coronavirus than died in the entire Iraq War (1,948).
Newsom said that while there was a flattening of the curve- the state was 'not out of the woods' and he was nowhere near ready to undo the stay at home measures implemented statewide. He noted that while there was a modest decrease of 1.4% in the hospitalization rate with 3,180 cases, the ICU rate had an uptick of 1.2% with 1,174 cases. "We MUST continue to take this seriously. Stay home. Practice physical distancing," the governor said.
During the question and answer period with reporters, Newsom was again asked about a statewide directive requiring facial masks or coverings when Californians are in public especially in situations where physical distancing may not be practical. The Governor noted that masking was not a substitute to physical distancing but was an appropriate measure also remarking that his administration was, in fact, leaning in the direction of mandating facial masks.
Los Angeles Mayor Eric Garcetti had mandated facial masks for Angelenos last week and the Director of the Los Angeles County Public Health Department Dr. Barbara Ferrer has repeatedly stressed, "Our guidance says stay as far apart as possible-the minimum distance should be six feet."
However, newly released data shows that vapor clouds released into the air when people sneeze and cough, could carry novel coronavirus travel far more than six feet, reported KNBC4 Los Angeles Friday.
Sneezes, emitted with the highest momentum, can reach up to 26 feet. Coughs can reach up to 19 feet," said Professor Lydia Bourouiba of the Massachusetts Institute of Technology. Bourouiba's latest research, which used high-speed cameras to watch the movement of saliva droplets was recently published in the Journal of the American Medical Association.
The Governor also noted that the state was working towards a goal of 20 thousand plus tests as the daily benchmark as the state works towards a safe reset of the economy as outlined by the six factors he had outlined in his road to recovery this past Wednesday.
Newsom also announced the formation of a state Task Force on Business and Jobs Recovery, co-chaired by the Governor's Chief of Staff Ann O'Leary and philanthropist, environmentalist and businessman Tom Steyer, who was also appointed Chief Advisor to the Governor on Business and Jobs Recovery.
"This pandemic has forced millions of Californians out of jobs – with the most vulnerable hit the hardest," said Newsom. "While we have made significant progress in flattening the curve and increased preparedness of our health care delivery system, the actions taken have also impacted the economy, poverty and overall health care in California. We will use a gradual, science-based and data-driven framework to guide our re-opening timing while planning our economic recovery.
I am honored that dozens of leaders in business, labor, health and philanthropy are stepping up to meet this moment by committing their time and talent to lift up all Californians. Through their leadership, and the leadership of California's 40 million residents, I have no doubt we will emerge stronger from this crisis."
The task force includes Senate President pro Tempore Toni Atkins, Assembly Speaker Anthony Rendon, Senate Minority Leader Shannon Grove, Assembly Minority Leader Marie Waldron, former Federal Reserve Chair Janet Yellen, Walt Disney Company Executive Chairman Bob Iger, the former head of the Small Business Administration Aida Álvarez. (Complete List Here)
Newsom stated that California's four living former governors, Edmund G. 'Jerry' Brown (D), Arnold Schwarzenegger (R), Gray Davis (D), and Pete Wilson (R), would be advising the task force as well.
"The Task Force will work to develop actions government and businesses can take to help Californians recover as fast as safely possible from the COVID-19 induced recession and to shape a fair, green, and prosperous future," Newsom said. The group will meet twice a month throughout 2020 to develop options that would work for all Californians, with a particular focus on those hardest hit by the pandemic.
In Los Angeles, the Los Angeles County Department of Public Health (LACDPH) confirmed 40 new deaths and 567 new cases of COVID-19. Over the last 48 hours, there have been 966 new cases. Two deaths were reported by the City of Pasadena.
To date, LACDPH has identified 11,391 positive cases of COVID-19 across all areas of LA County, and a total of 495 deaths. Eighty-seven percent of people who died had underlying health conditions. As of today, 3,014 people who tested positive for COVID-19 (26% of positive cases) have been hospitalized at some point during their illness. Testing capacity continues to increase in LA County, with testing results available for over 74,000 individuals and 14% of people testing positive.
"We are saddened by every life lost in LA County during this global crisis and our hearts go out the loved ones who are mourning. We mourn with you," said Dr. Barbara Ferrer, Director of Public Health.
"Each day, we are inspired by all of you who are continuing to do your part to slow the spread of COVID-19. It is an unprecedented time, and so many have shown courage, goodwill and compassion as our lives have all changed dramatically and we've all been affected in different ways. These times are tough, but they are temporary. Remaining committed to the strategies that are helping us gradually get ahead of COVID-19, we will, one day at a time, get through this together," she said.
In Orange County Friday, more than 200 protesters in what organizers termed the "March for Freedom" gathered in Huntington Beach to demand the reopening of California's economy while simultaneously defying stay-at-home orders to not congregate in large groups.
According to KABC7, Officers from the Huntington Beach Police Department. responded to the intersection of Walnut Avenue and Main Street where some were walking in the middle of the street and "carrying signs with large sticks that could be used as weapons."
The crowd was initially small but quickly grew by 1:30 p.m. many of whom were not adhering to physical distancing guidelines or wearing face masks KABC7 reported. The protest remained peaceful and none of the participants were arrested police sources said.
"I think it's really important during this time that Americans that are tired of this lock-down, shutdown… We've complied long enough. Let's open up the country," one protester told KABC7.
CDC: 85% of gay & lesbian adults in U.S. are vaccinated against COVID
Data on COVID-19 vaccination among LGBTQ persons limited because of the lack of routine SOGI data collection at the national & state levels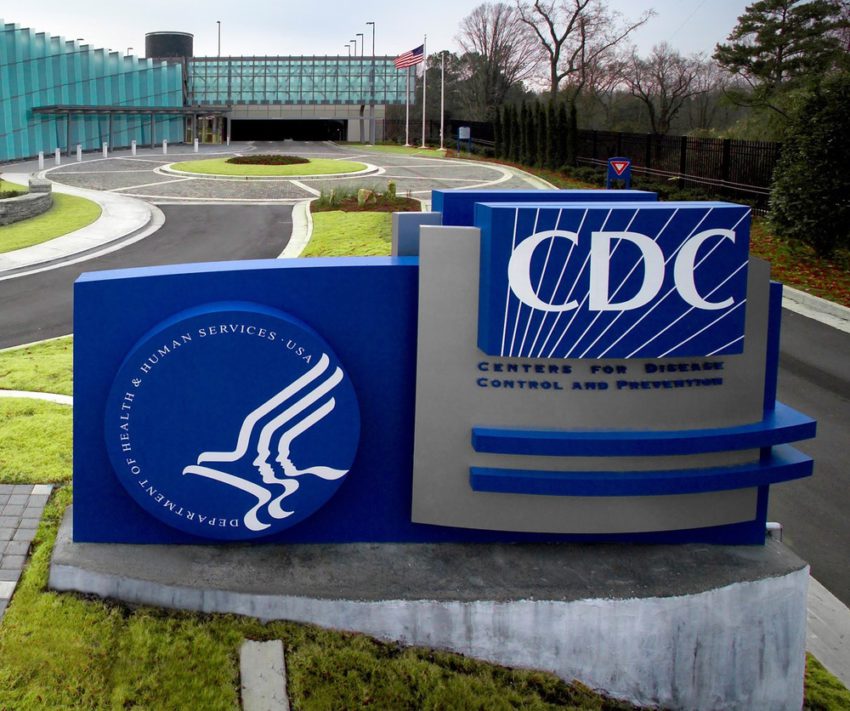 ATLANTA – A new study report released Friday by the Centers for Disease Control and Prevention, (CDC), found that found 85.4% of gay and lesbian Americans above age 18 had received at least one vaccine dose as of October 2021.
The study, conducted from August 29 until October 30, 2021, also found that by comparison, only 76.3% of heterosexuals reported receiving at least an initial dose by the same date.
The report noted that Lesbian, gay, bisexual, and transgender (LGBT) populations have higher prevalence of health conditions associated with severe COVID-19 illness compared with non-LGBT populations.
The potential for low vaccine confidence and coverage among LGBT populations is of concern because these persons historically experience challenges accessing, trusting, and receiving health care services
Data on COVID-19 vaccination among LGBT persons are limited, in part because of the lack of routine data collection on sexual orientation and gender identity at the national and state levels.
In March of 2021, the Blade reported the coronavirus (COVID-19) pandemic has revealed deep-seated inequities in health care for communities of color and amplifies social and economic factors that have contributed to those communities being hit hardest, and Mega-vaccination centers set up by California health officials and the Federal Emergency Management Agency have been addressing and tracking the issue- the LGBTQ communities are still not being tracked.
This lack of data collection has frustrated and angered California State Senator Scott Wiener who authored a bill last year that passed through the legislature and signed by Governor Gavin Newsom last Fall that mandates gathering sexual orientation and gender identity data related to the COVID testing in California.
"We're one year into the pandemic, and LGBTQ people continue to be erased in our public health response to COVID-19 — similar to our invisibility throughout history. No government is successfully tracking COVID-19 cases in the LGBTQ community, despite a law I wrote mandating that California do so," Weiner told the Blade. "And, we now know that LGBTQ people are more vulnerable to COVID-19. We've also just learned that vaccination demographic data doesn't include LGBTQ data. It simply shocking that in 2021, progressive health agencies continue to forget about our community," he added.
The CDC also noted that gay and lesbian adults were more likely to be concerned about COVID-19 and to believe in the safety and efficacy of vaccines.
"We know that the prevalence of certain health conditions associated with severe COVID-19 illness, such as cancer, smoking, and obesity, are higher in LGBT populations, and access to health care continues to be an issue for some people in the LGBT community," Dr. A.D. McNaghten, a member of the CDC's COVID-19 Emergency Response Team and corresponding author of the study, told ABC News. "We wanted to see if vaccination coverage among LGBT persons was the same as non-LGBT persons."
The CDC data recorded that bisexual and transgender adults had similar vaccination rates to heterosexual adults with 72.6% of bisexual adults fully vaccinated by the end of October, as were 71.4% of transgender adults. The numbers however for Black and Hispanic lesbian women had lower rates of vaccination at 57.9% and 72.6%, respectively, compared to Black and Hispanic heterosexual women at 75.6% and 80.5%, respectively.
Higher percentages of gay or lesbian adults and bisexual adults reported that they thought COVID-19 vaccine was very or somewhat important to protect oneself (90.8% and 86.8%, respectively) compared with heterosexual adults (80.4%), and higher percentages of adults who identified as transgender or nonbinary reported they thought COVID-19 vaccine was very or somewhat important to protect oneself (83.2%) compared with those who did not identify as transgender or nonbinary (80.7%).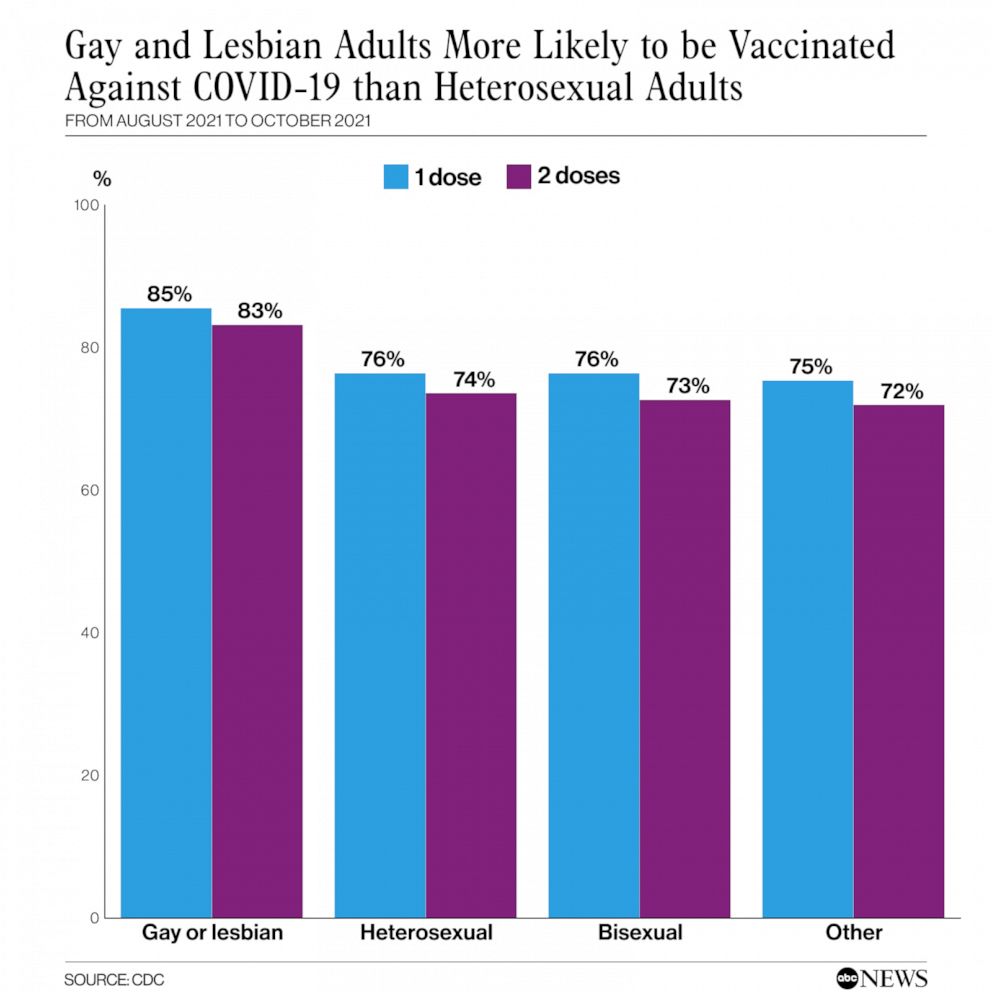 White House orders distribution of 400 million free N95 masks
Dr. Tom Inglesby, the administration's Covid testing coordinator; "We know that these masks provide better protection than cloth masks"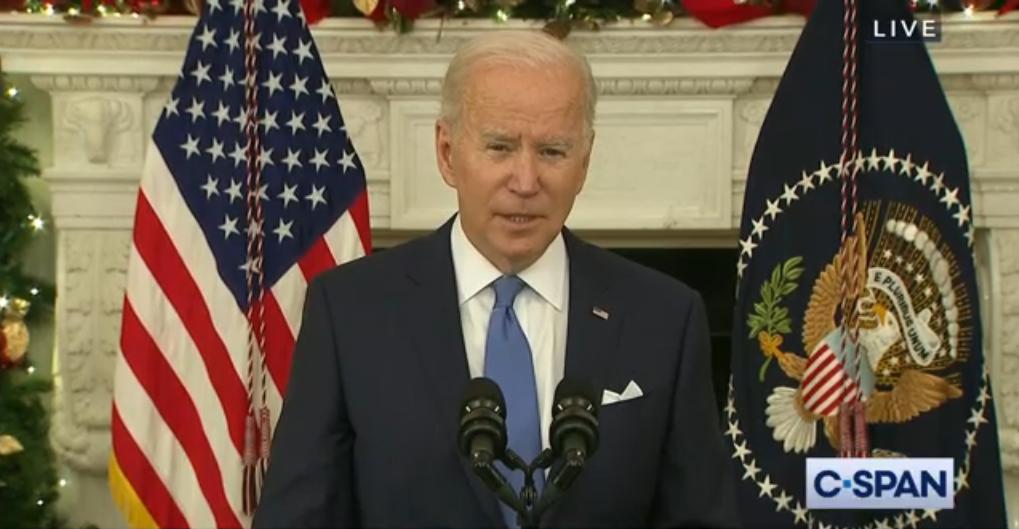 WASHINGTON – As the latest surge of the highly contagious and easily transmissible Omicron variant of the coronavirus continues to cause a rise in hospitalizations, especially among unvaccinated adults and children, the White House announced Wednesday it is making 400 million N95 masks available for free at thousands of locations across the nation.
The plan an admkistartion official said, is to start shipping the nonsurgical masks to pharmacies and community health centers to distribute this week, which will come from the Strategic National Stockpile.
In an interview with NBC News, Dr. Tom Inglesby, the administration's Covid testing coordinator, said, "We know that these masks provide better protection than cloth masks."
The N95 masks will be made available to everybody, and recipients will not be prioritized based on vulnerability to Covid, income or other criteria. Inglesby said the administration was "confident that people who want to access them will be able to access them," but it was not immediately clear how many masks a person could receive at one time.
On January 13, President Joe Biden had announced a plan to have the government distribute 1 billion rapid, at-home COVID-19 tests free to Americans, along with the N95 masks, as the administration works to fight the spiraling upward spike in coronavirus cases.
The White House website to order free at-home Covid tests went live Tuesday. The website says: "Every home in the U.S. is eligible to order 4 free at-home COVID-19 tests. The tests are completely free. Orders will usually ship in 7-12 days."
A White House official said Wednesday that the distribution of 400 million masks would be the largest deployment of personal protective equipment in U.S. history.
Inglesby told NBC News that the administration was "absolutely preparing for the possibility of additional variants in the future" and that people could expect the government to make N95 masks "more and more available."
Biden announces free masks, tests to fight omicron:
COVID-19 Cases increase by nearly 10 times in one month
While hospitalizations continue to climb, Public Health data shows that many positive cases are admitted for reasons other than COVID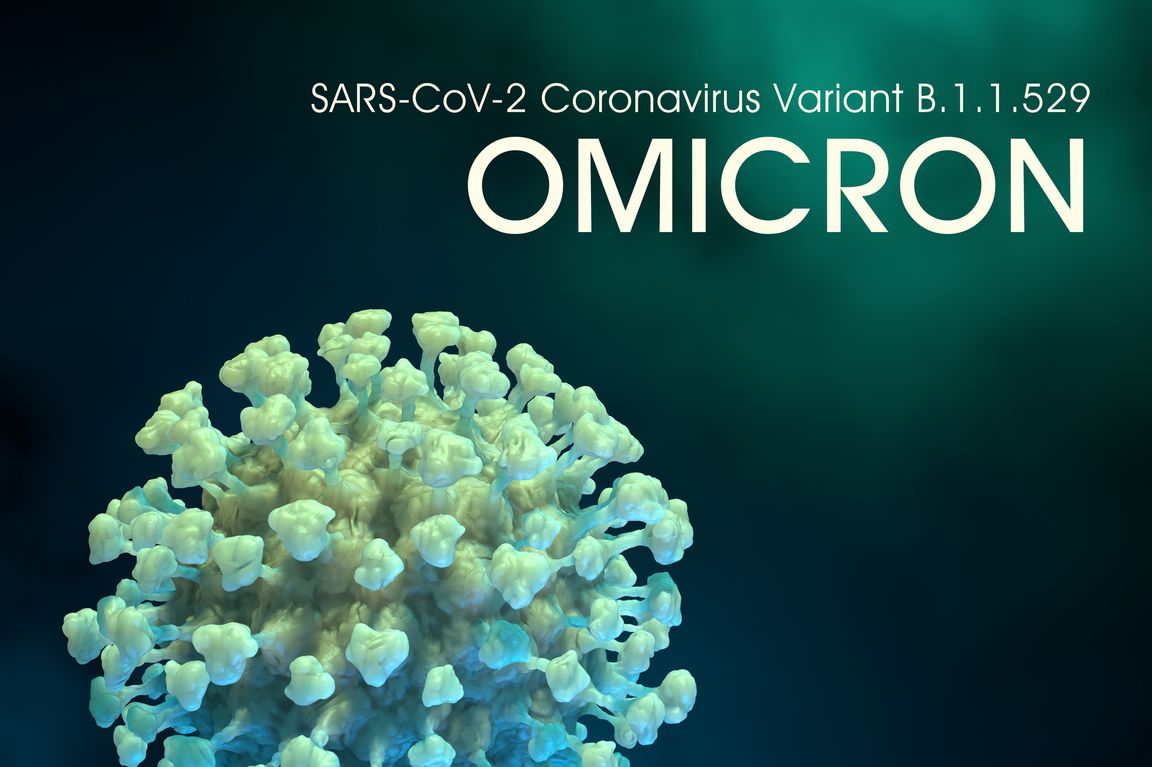 LOS ANGELES – A total of 31,576 new COVID-19 cases were documented on Monday — up ten times the number of cases reported on Dec. 17, 2021, when there were 3,360 new cases recorded the Los Angeles County Department of Public Health reported Monday.
There are 4,564 people with COVID-19 currently hospitalized, nearly 6 times the number from one month ago when 772 people were hospitalized. The daily positivity rate is 16.5%, more than 8 times the 2% daily positivity rate on December 17th.
Just one week ago, the county surpassed 2 million total COVID-19 cases, with the figure reaching 2,289,045 cases as of Monday.
"On this national holiday where we celebrate the life and legacy of Dr. Martin Luther King, we remember his deep commitment to health equity. As Reverend King memorably said, 'Of all the forms of inequality, injustice in health is the most shocking and the most inhuman because it often results in physical death,' " said Dr. Barbara Ferrer, Director of Public Health.
"Tragically, we have seen this play out in real life and very clearly over the past two years with the disparate impacts of the COVID-19 pandemic on people of color. From the onset of the pandemic, communities of color have experienced the greatest devastation from COVID-19 in Los Angeles County and throughout the nation," she added.
"The good news is that while hospitalizations continue to climb, Public Health data shows that many positive cases are admitted for reasons other than COVID but, are identified with COVID when tested for COVID upon hospital admission," the health department said in a statement released last week.
As of Friday, more than 80% of all adult ICU beds in the county were occupied.
There are also 27 new deaths due to COVID-19 in Los Angeles County and 31,576 new positive cases.
The public health department also noted that while the number of children hospitalized with the virus remains low, the number of them admitted to L.A. County hospitals "significantly increased" over the past month, with the largest increase among children younger than 5 years old.
The increase mirrors trends seen nationwide for the age group — the only one not yet eligible for the vaccine.
The county also saw its highest coronavirus death rate in nearly 10 months over this past week, with an average of 40 COVID-19 deaths a day.
"From the onset of the pandemic, communities of color have experienced the greatest devastation from COVID-19 in Los Angeles County and throughout the nation. As we continue to implement strategies – enforcing worker protections through our Health Officer Orders, providing resources needed by many to survive the impact of the pandemic, funding community-based organizations in hard hit areas to serve as trusted public health messengers, and increasing vaccination access in under-sourced neighborhoods – we also need to come together to address the impact that racism, historical disinvestment, and social marginalization have on COVID-19 outcomes," Ferrer said.
"While these conditions predate the pandemic, without deliberate collective actions to address the root causes of health inequities, we are unlikely to close the gaps we have documented for 2 long years," she added.
California has recorded more than 7 million coronavirus cases after its fastest accumulation of reported infections in the history of the pandemic, the Los Angeles Times reported.
The unprecedented count, recorded in California's databases late Monday, comes one week after the state tallied its 6 millionth coronavirus case.