May 15, 2020 at 10:19 am PDT | by Karen Ocamb
Obama speaks! He'll give televised commencement address on Saturday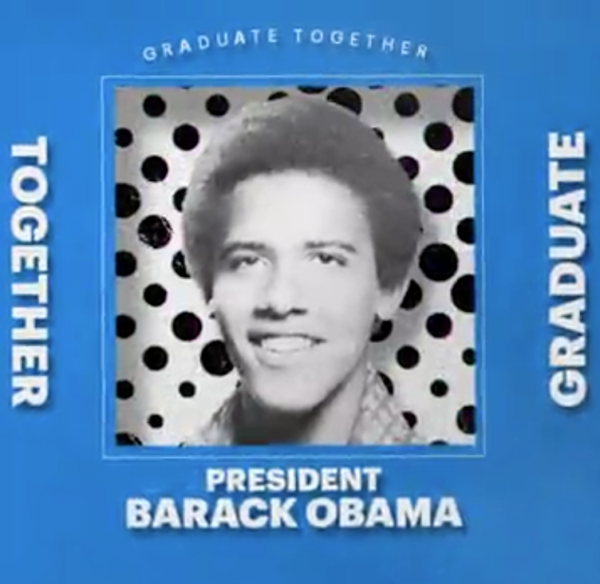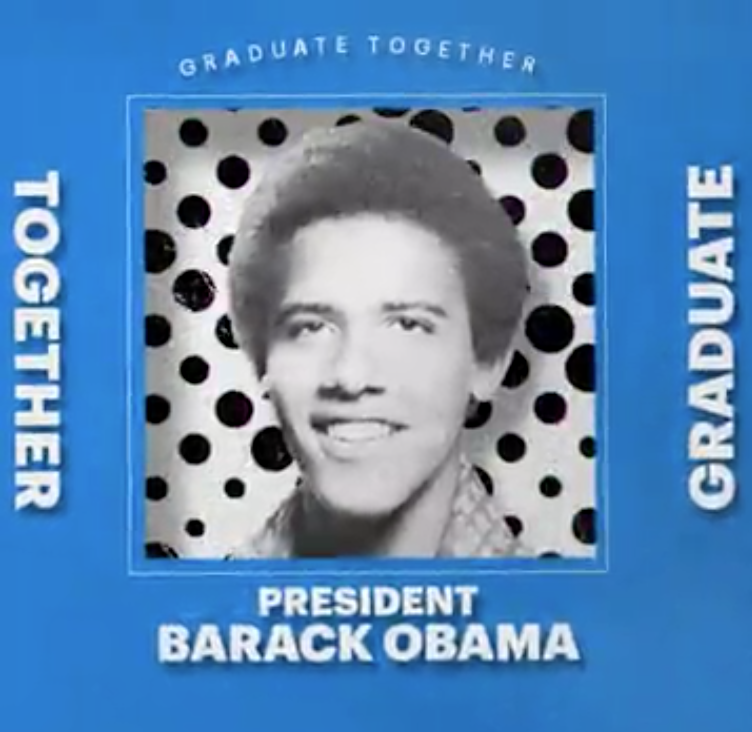 Barack Obama in high school
President Donald Trump is so fixated on former President Barack Obama, one might think America's first black president just left the White House. The obsession is so extreme, Trump is trying to blame Obama for the spread and devastation wrought by the novel coronavirus.
A little fact-checking, however, shows that it was Trump who disbanded the National Security Council's global health security and bio-defense directorate in May 2018, with its detailed manual on how to make worldwide threat assessments and prepare for and handle pandemics.
Obama has largely refrained from criticizing Trump since leaving office. But recently he slammed the current president's handling of the COVID-19 crisis in a private phone call.
"It has been an absolute chaotic disaster when that mindset of 'what's in it for me' and 'to heck with everybody else' … is operationalized in our government," Obama said in a leaked audio.
Obama's short critique is a stark reminder of how presidents used to respond in a crisis — understanding that the country needs truth, sage advice and compassion.
Many hope that Obama delivers that much-needed comfort and inspiration during a unique one-hour, commercial-free telecast on May 16 simulcast at 8 p.m. PT/11 p.m. ET by more than 20 broadcast and cable networks and streaming channels and platforms, including TikTok, Twitter, and YouTube.
The "Graduate Together: America Honors the High School Class of 2020" extravaganza, coordinated by XQ Institute, The LeBron James Family Foundation, and The Entertainment Industry Foundation, features a slew of stars including LGBTQ celebrities Ben Platt, Megan Rapinoe, and Lena Waithe.
"I've always loved joining commencements –– the culmination of years of hard work and sacrifice. Even if we can't get together in person this year, Michelle and I are excited to celebrate the nationwide Class of 2020 and recognize this milestone with you and your loved ones," Obama said on Twitter May 5.
"Whether you're graduating from high school, college, or any other kind of school — we want you, your family, and all of your loved ones to be a part of this celebration," Michelle Obama added on Twitter.
Obama had initially declined to deliver a virtual national commencement address when asked by Eagle Rock High School student Lincoln Debenham, 17, inspiring a social media campaign.
"Like most high school/college seniors, I'm saddened by the loss of milestone events, prom & graduation," Debenham said in an April 14 post.  "In an unprecedented time, it would give us great comfort to hear your voice. We ask you to consider giving a national commencement speech to the class of 2020."
Debenham told the New York Times he was inspired by Obama's endorsement of Biden. "It reminded me all day what a great speaker he always was and how his words shaped my generation in many ways," the student said. "I figured, Who better than him?"
Indeed, Obama has some experience with delivering inspiration and comfort during hard times, including choking up when honoring the victims of the mass shooting at Sandy Hook  Elementary School or singing "Amazing Grace" after eulogizing Rev. Clementa Pinckney, one of nine murdered by a white supremacist during a Bible study meeting at Mother Emanuel African Methodist Episcopal Church in Charleston, S.C.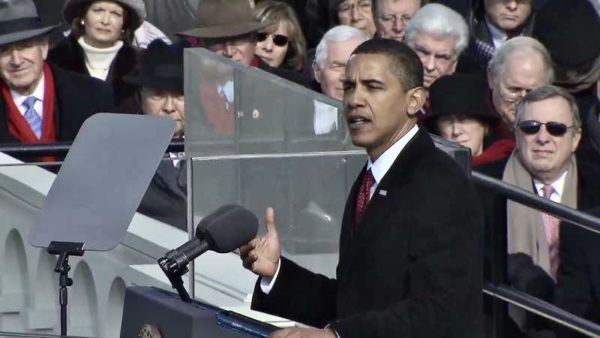 But perhaps Obama's best point of reference for this terrible time is his Jan. 20, 2009 inauguration address when the country faced a crippling financial crisis.
"My fellow citizens: I stand here today humbled by the task before us, grateful for the trust you've bestowed, mindful of the sacrifices borne by our ancestors," he said before a throng of well-wishers braving the cold in Washington, D.C., taking the oath "amidst gathering clouds and raging storms" of a country in crisis.
"At these moments, America has carried on not simply because of the skill or vision of those in high office, but because we, the people, have remained faithful to the ideals of our forebears and true to our founding documents," Obama said. "So it has been; so it must be with this generation of Americans."
Obama noted "the indicators of crisis" and the "nagging fear that America's decline is inevitable, that the next generation must lower its sights." The challenges are real, serious and many, he said. "They will not be met easily or in a short span of time. But know this America: They will be met."
But, Obama asserted: "On this day, we gather because we have chosen hope over fear, unity of purpose over conflict and discord….Our challenges may be new. The instruments with which we meet them may be new.  But those values upon which our success depends — honesty and hard work, courage and fair play, tolerance and curiosity, loyalty and patriotism — these things are old. These things are true. They have been the quiet force of progress throughout our history."
The time demands "a return to these truths. What is required of us now is a new era of responsibility — a recognition on the part of every American that we have duties to ourselves, our nation and the world; duties that we do not grudgingly accept, but rather seize gladly, firm in the knowledge that there is nothing so satisfying to the spirit, so defining of our character than giving our all to a difficult task," the then-new president said. "This is the price and the promise of citizenship."
Let's hope Trump's expected venomous tweet storm will be met with a counter celebration on GraduateTogether2020.com, Instagram: @graduatetogether | Snapchat: @gradtogether | TikTok: @graduatetogether, Twitter: @gradtogether | #GraduateTogether.