Obama speaks! He'll give televised commencement address on Saturday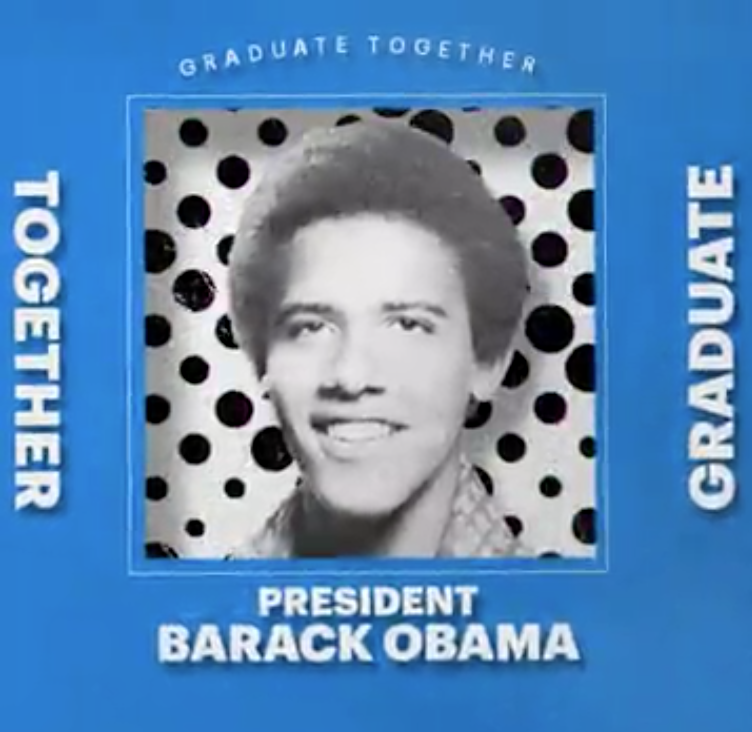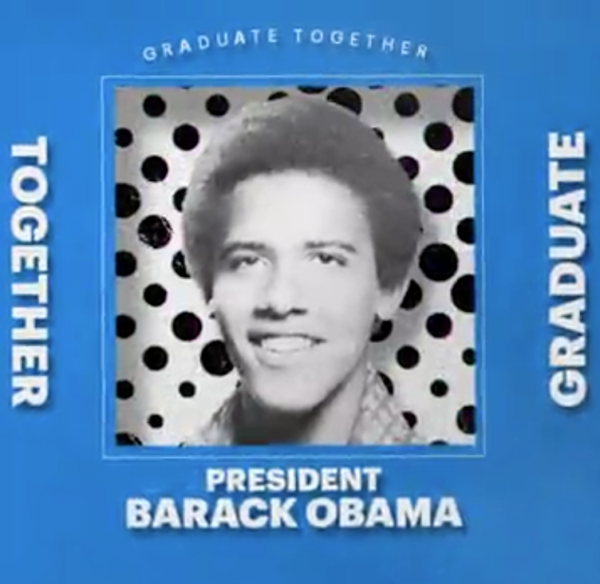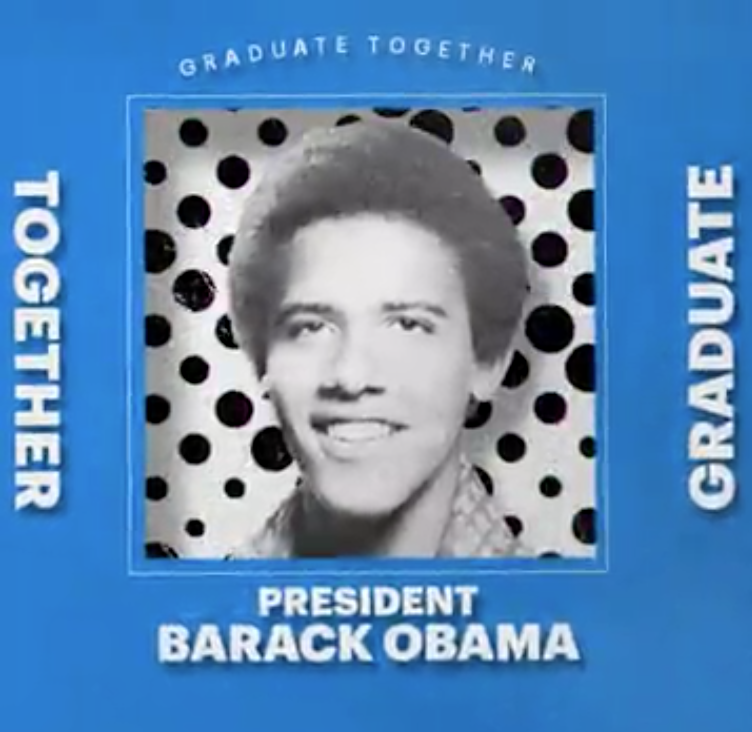 Barack Obama in high school
President Donald Trump is so fixated on former President Barack Obama, one might think America's first black president just left the White House. The obsession is so extreme, Trump is trying to blame Obama for the spread and devastation wrought by the novel coronavirus.
A little fact-checking, however, shows that it was Trump who disbanded the National Security Council's global health security and bio-defense directorate in May 2018, with its detailed manual on how to make worldwide threat assessments and prepare for and handle pandemics.
Obama has largely refrained from criticizing Trump since leaving office. But recently he slammed the current president's handling of the COVID-19 crisis in a private phone call.
"It has been an absolute chaotic disaster when that mindset of 'what's in it for me' and 'to heck with everybody else' … is operationalized in our government," Obama said in a leaked audio.
Obama's short critique is a stark reminder of how presidents used to respond in a crisis — understanding that the country needs truth, sage advice and compassion.
Many hope that Obama delivers that much-needed comfort and inspiration during a unique one-hour, commercial-free telecast on May 16 simulcast at 8 p.m. PT/11 p.m. ET by more than 20 broadcast and cable networks and streaming channels and platforms, including TikTok, Twitter, and YouTube.
The "Graduate Together: America Honors the High School Class of 2020" extravaganza, coordinated by XQ Institute, The LeBron James Family Foundation, and The Entertainment Industry Foundation, features a slew of stars including LGBTQ celebrities Ben Platt, Megan Rapinoe, and Lena Waithe.
"I've always loved joining commencements –– the culmination of years of hard work and sacrifice. Even if we can't get together in person this year, Michelle and I are excited to celebrate the nationwide Class of 2020 and recognize this milestone with you and your loved ones," Obama said on Twitter May 5.
"Whether you're graduating from high school, college, or any other kind of school — we want you, your family, and all of your loved ones to be a part of this celebration," Michelle Obama added on Twitter.
Obama had initially declined to deliver a virtual national commencement address when asked by Eagle Rock High School student Lincoln Debenham, 17, inspiring a social media campaign.
"Like most high school/college seniors, I'm saddened by the loss of milestone events, prom & graduation," Debenham said in an April 14 post.  "In an unprecedented time, it would give us great comfort to hear your voice. We ask you to consider giving a national commencement speech to the class of 2020."
Debenham told the New York Times he was inspired by Obama's endorsement of Biden. "It reminded me all day what a great speaker he always was and how his words shaped my generation in many ways," the student said. "I figured, Who better than him?"
Indeed, Obama has some experience with delivering inspiration and comfort during hard times, including choking up when honoring the victims of the mass shooting at Sandy Hook  Elementary School or singing "Amazing Grace" after eulogizing Rev. Clementa Pinckney, one of nine murdered by a white supremacist during a Bible study meeting at Mother Emanuel African Methodist Episcopal Church in Charleston, S.C.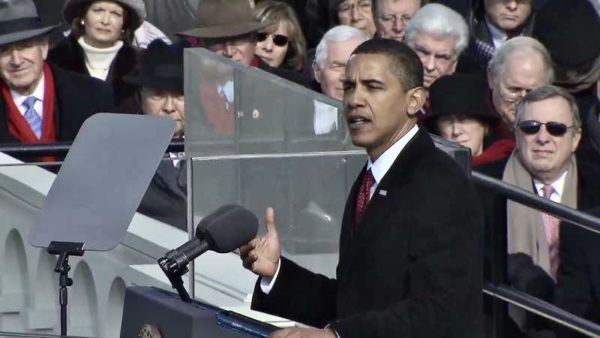 But perhaps Obama's best point of reference for this terrible time is his Jan. 20, 2009 inauguration address when the country faced a crippling financial crisis.
"My fellow citizens: I stand here today humbled by the task before us, grateful for the trust you've bestowed, mindful of the sacrifices borne by our ancestors," he said before a throng of well-wishers braving the cold in Washington, D.C., taking the oath "amidst gathering clouds and raging storms" of a country in crisis.
"At these moments, America has carried on not simply because of the skill or vision of those in high office, but because we, the people, have remained faithful to the ideals of our forebears and true to our founding documents," Obama said. "So it has been; so it must be with this generation of Americans."
Obama noted "the indicators of crisis" and the "nagging fear that America's decline is inevitable, that the next generation must lower its sights." The challenges are real, serious and many, he said. "They will not be met easily or in a short span of time. But know this America: They will be met."
But, Obama asserted: "On this day, we gather because we have chosen hope over fear, unity of purpose over conflict and discord….Our challenges may be new. The instruments with which we meet them may be new.  But those values upon which our success depends — honesty and hard work, courage and fair play, tolerance and curiosity, loyalty and patriotism — these things are old. These things are true. They have been the quiet force of progress throughout our history."
The time demands "a return to these truths. What is required of us now is a new era of responsibility — a recognition on the part of every American that we have duties to ourselves, our nation and the world; duties that we do not grudgingly accept, but rather seize gladly, firm in the knowledge that there is nothing so satisfying to the spirit, so defining of our character than giving our all to a difficult task," the then-new president said. "This is the price and the promise of citizenship."
Let's hope Trump's expected venomous tweet storm will be met with a counter celebration on GraduateTogether2020.com, Instagram: @graduatetogether | Snapchat: @gradtogether | TikTok: @graduatetogether, Twitter: @gradtogether | #GraduateTogether.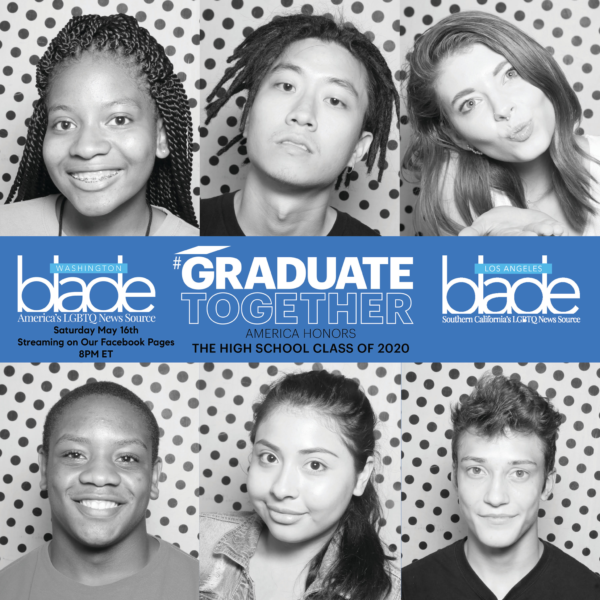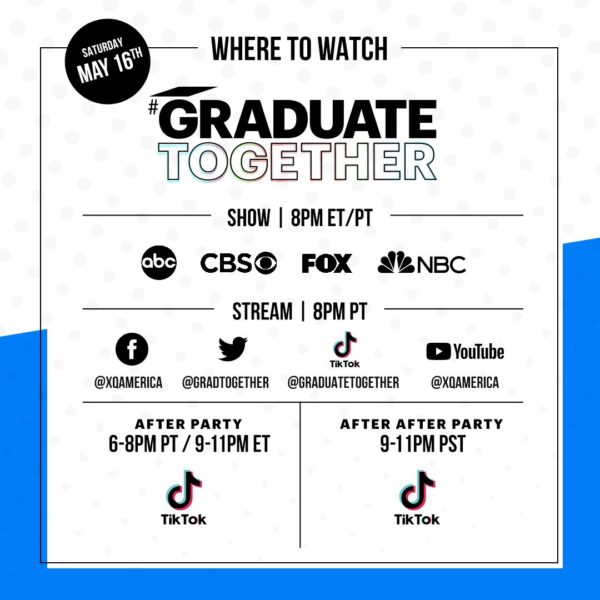 CDC: 85% of gay & lesbian adults in U.S. are vaccinated against COVID
Data on COVID-19 vaccination among LGBTQ persons limited because of the lack of routine SOGI data collection at the national & state levels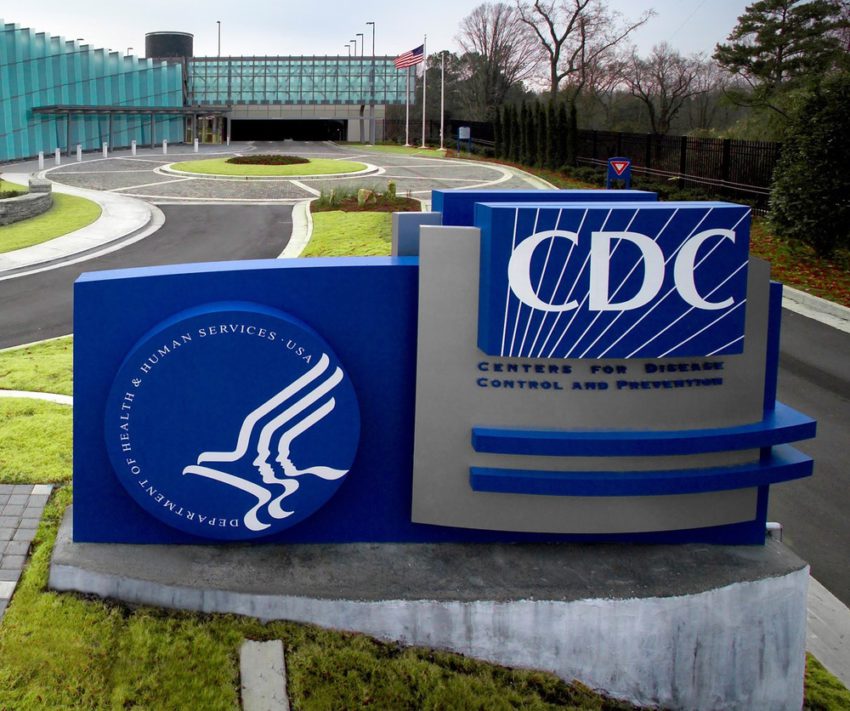 ATLANTA – A new study report released Friday by the Centers for Disease Control and Prevention, (CDC), found that found 85.4% of gay and lesbian Americans above age 18 had received at least one vaccine dose as of October 2021.
The study, conducted from August 29 until October 30, 2021, also found that by comparison, only 76.3% of heterosexuals reported receiving at least an initial dose by the same date.
The report noted that Lesbian, gay, bisexual, and transgender (LGBT) populations have higher prevalence of health conditions associated with severe COVID-19 illness compared with non-LGBT populations.
The potential for low vaccine confidence and coverage among LGBT populations is of concern because these persons historically experience challenges accessing, trusting, and receiving health care services
Data on COVID-19 vaccination among LGBT persons are limited, in part because of the lack of routine data collection on sexual orientation and gender identity at the national and state levels.
In March of 2021, the Blade reported the coronavirus (COVID-19) pandemic has revealed deep-seated inequities in health care for communities of color and amplifies social and economic factors that have contributed to those communities being hit hardest, and Mega-vaccination centers set up by California health officials and the Federal Emergency Management Agency have been addressing and tracking the issue- the LGBTQ communities are still not being tracked.
This lack of data collection has frustrated and angered California State Senator Scott Wiener who authored a bill last year that passed through the legislature and signed by Governor Gavin Newsom last Fall that mandates gathering sexual orientation and gender identity data related to the COVID testing in California.
"We're one year into the pandemic, and LGBTQ people continue to be erased in our public health response to COVID-19 — similar to our invisibility throughout history. No government is successfully tracking COVID-19 cases in the LGBTQ community, despite a law I wrote mandating that California do so," Weiner told the Blade. "And, we now know that LGBTQ people are more vulnerable to COVID-19. We've also just learned that vaccination demographic data doesn't include LGBTQ data. It simply shocking that in 2021, progressive health agencies continue to forget about our community," he added.
The CDC also noted that gay and lesbian adults were more likely to be concerned about COVID-19 and to believe in the safety and efficacy of vaccines.
"We know that the prevalence of certain health conditions associated with severe COVID-19 illness, such as cancer, smoking, and obesity, are higher in LGBT populations, and access to health care continues to be an issue for some people in the LGBT community," Dr. A.D. McNaghten, a member of the CDC's COVID-19 Emergency Response Team and corresponding author of the study, told ABC News. "We wanted to see if vaccination coverage among LGBT persons was the same as non-LGBT persons."
The CDC data recorded that bisexual and transgender adults had similar vaccination rates to heterosexual adults with 72.6% of bisexual adults fully vaccinated by the end of October, as were 71.4% of transgender adults. The numbers however for Black and Hispanic lesbian women had lower rates of vaccination at 57.9% and 72.6%, respectively, compared to Black and Hispanic heterosexual women at 75.6% and 80.5%, respectively.
Higher percentages of gay or lesbian adults and bisexual adults reported that they thought COVID-19 vaccine was very or somewhat important to protect oneself (90.8% and 86.8%, respectively) compared with heterosexual adults (80.4%), and higher percentages of adults who identified as transgender or nonbinary reported they thought COVID-19 vaccine was very or somewhat important to protect oneself (83.2%) compared with those who did not identify as transgender or nonbinary (80.7%).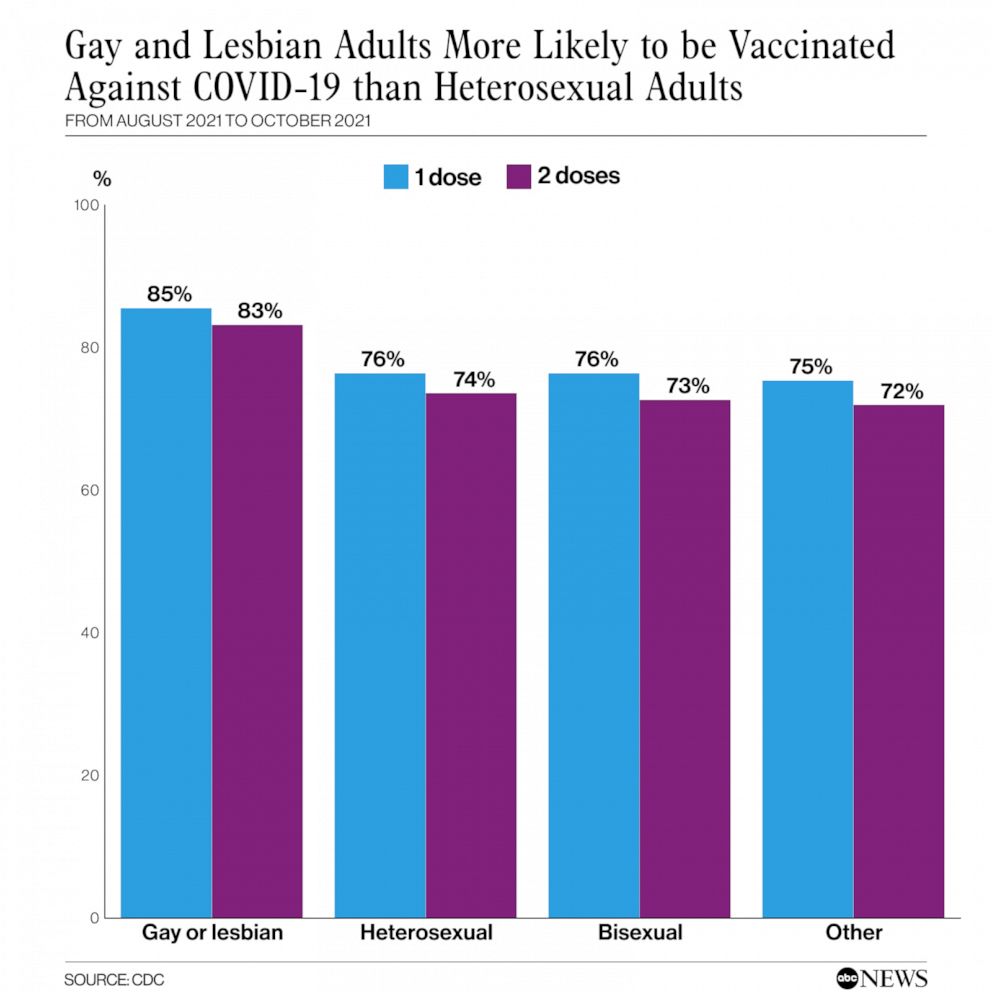 White House orders distribution of 400 million free N95 masks
Dr. Tom Inglesby, the administration's Covid testing coordinator; "We know that these masks provide better protection than cloth masks"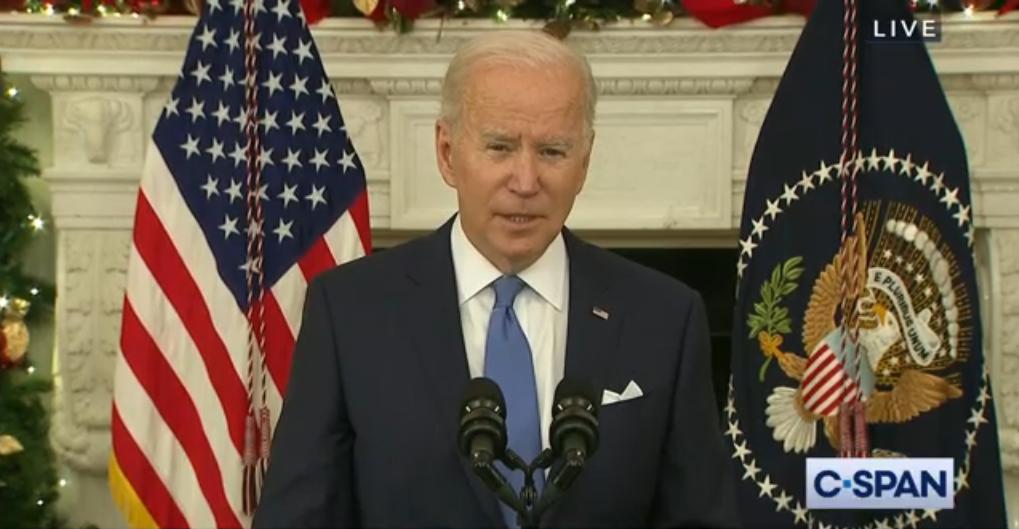 WASHINGTON – As the latest surge of the highly contagious and easily transmissible Omicron variant of the coronavirus continues to cause a rise in hospitalizations, especially among unvaccinated adults and children, the White House announced Wednesday it is making 400 million N95 masks available for free at thousands of locations across the nation.
The plan an admkistartion official said, is to start shipping the nonsurgical masks to pharmacies and community health centers to distribute this week, which will come from the Strategic National Stockpile.
In an interview with NBC News, Dr. Tom Inglesby, the administration's Covid testing coordinator, said, "We know that these masks provide better protection than cloth masks."
The N95 masks will be made available to everybody, and recipients will not be prioritized based on vulnerability to Covid, income or other criteria. Inglesby said the administration was "confident that people who want to access them will be able to access them," but it was not immediately clear how many masks a person could receive at one time.
On January 13, President Joe Biden had announced a plan to have the government distribute 1 billion rapid, at-home COVID-19 tests free to Americans, along with the N95 masks, as the administration works to fight the spiraling upward spike in coronavirus cases.
The White House website to order free at-home Covid tests went live Tuesday. The website says: "Every home in the U.S. is eligible to order 4 free at-home COVID-19 tests. The tests are completely free. Orders will usually ship in 7-12 days."
A White House official said Wednesday that the distribution of 400 million masks would be the largest deployment of personal protective equipment in U.S. history.
Inglesby told NBC News that the administration was "absolutely preparing for the possibility of additional variants in the future" and that people could expect the government to make N95 masks "more and more available."
Biden announces free masks, tests to fight omicron:
COVID-19 Cases increase by nearly 10 times in one month
While hospitalizations continue to climb, Public Health data shows that many positive cases are admitted for reasons other than COVID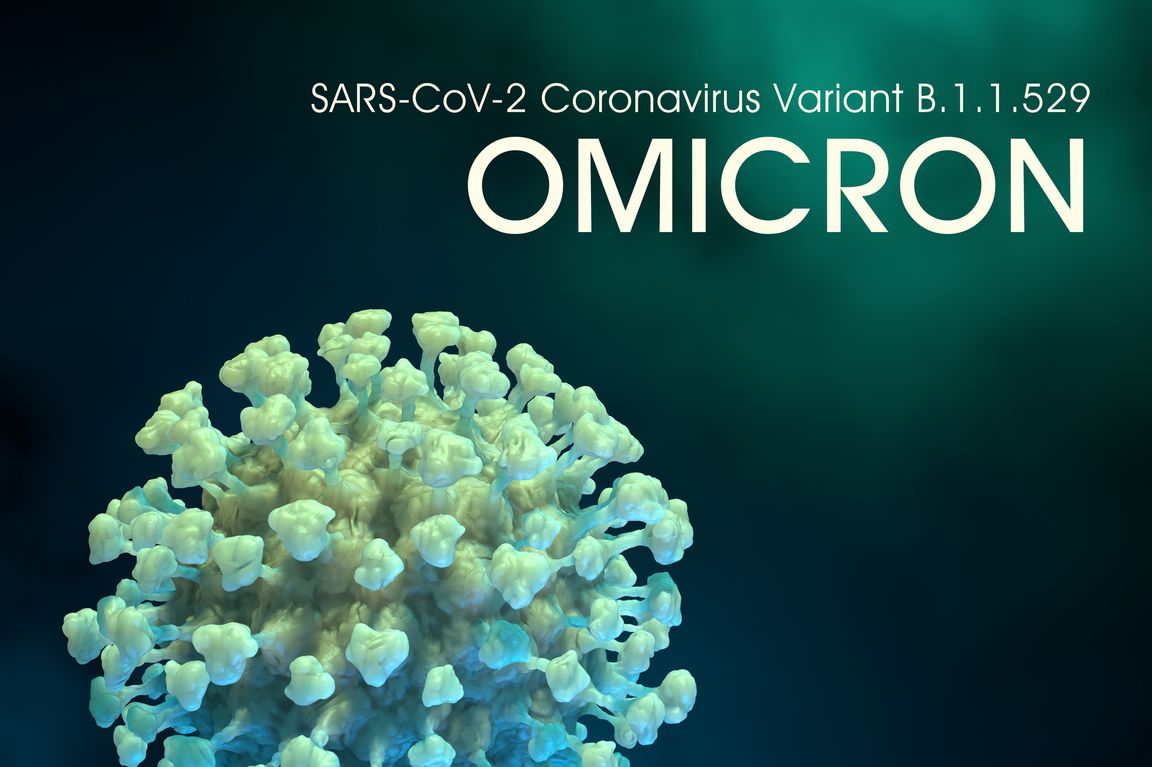 LOS ANGELES – A total of 31,576 new COVID-19 cases were documented on Monday — up ten times the number of cases reported on Dec. 17, 2021, when there were 3,360 new cases recorded the Los Angeles County Department of Public Health reported Monday.
There are 4,564 people with COVID-19 currently hospitalized, nearly 6 times the number from one month ago when 772 people were hospitalized. The daily positivity rate is 16.5%, more than 8 times the 2% daily positivity rate on December 17th.
Just one week ago, the county surpassed 2 million total COVID-19 cases, with the figure reaching 2,289,045 cases as of Monday.
"On this national holiday where we celebrate the life and legacy of Dr. Martin Luther King, we remember his deep commitment to health equity. As Reverend King memorably said, 'Of all the forms of inequality, injustice in health is the most shocking and the most inhuman because it often results in physical death,' " said Dr. Barbara Ferrer, Director of Public Health.
"Tragically, we have seen this play out in real life and very clearly over the past two years with the disparate impacts of the COVID-19 pandemic on people of color. From the onset of the pandemic, communities of color have experienced the greatest devastation from COVID-19 in Los Angeles County and throughout the nation," she added.
"The good news is that while hospitalizations continue to climb, Public Health data shows that many positive cases are admitted for reasons other than COVID but, are identified with COVID when tested for COVID upon hospital admission," the health department said in a statement released last week.
As of Friday, more than 80% of all adult ICU beds in the county were occupied.
There are also 27 new deaths due to COVID-19 in Los Angeles County and 31,576 new positive cases.
The public health department also noted that while the number of children hospitalized with the virus remains low, the number of them admitted to L.A. County hospitals "significantly increased" over the past month, with the largest increase among children younger than 5 years old.
The increase mirrors trends seen nationwide for the age group — the only one not yet eligible for the vaccine.
The county also saw its highest coronavirus death rate in nearly 10 months over this past week, with an average of 40 COVID-19 deaths a day.
"From the onset of the pandemic, communities of color have experienced the greatest devastation from COVID-19 in Los Angeles County and throughout the nation. As we continue to implement strategies – enforcing worker protections through our Health Officer Orders, providing resources needed by many to survive the impact of the pandemic, funding community-based organizations in hard hit areas to serve as trusted public health messengers, and increasing vaccination access in under-sourced neighborhoods – we also need to come together to address the impact that racism, historical disinvestment, and social marginalization have on COVID-19 outcomes," Ferrer said.
"While these conditions predate the pandemic, without deliberate collective actions to address the root causes of health inequities, we are unlikely to close the gaps we have documented for 2 long years," she added.
California has recorded more than 7 million coronavirus cases after its fastest accumulation of reported infections in the history of the pandemic, the Los Angeles Times reported.
The unprecedented count, recorded in California's databases late Monday, comes one week after the state tallied its 6 millionth coronavirus case.