July 13, 2020 at 1:17 pm PDT | by Brody Levesque
CA Gov. Newsom orders re-closure of LA businesses and 29 other counties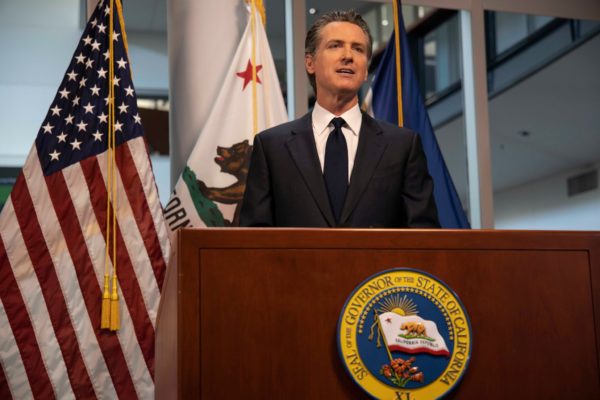 SACRAMENTO – California Governor Gavin Newsom has reversed more of the reopening of California's economy. The Governor told reporters during his Monday noon press conference that the state is suspending indoor dining at restaurants statewide due to the surge in coronavirus cases.
18 New Deaths and 3,322 new cases of confirmed COVID-19 were recorded in Los Angeles County Sunday, setting a new single daily record rise in the number of cases.
Newsom also said that in addition to the restaurant order he is suspending operations for Wineries, Movie theaters, family entertainment, Zoos, museums, and Cardrooms statewide. He added that all Bars must close all operations.
Newsom's order also end indoor church ceremonies, and indoor operations for Fitness Centers, Offices for Non-Critical Sectors, Personal Care Services, Hair Salons and Barbershops, and indoor retail operations at Malls.
The counties impacted by the order include, Colusa. Contra Costa, Fresno Glenn, Imperial, Kern, Kings, Los Angeles. Madera, Marin, Merced, Monterey, Napa, Orange, Placer, Riverside, Sacramento, San Benito, San Bernardino, San Diego, San Joaquin, Santa Barbara, Solano, Sonoma, Stanislaus, Sutter, Tulare, Yolo, Yuba, and Ventura.