October 30, 2020 at 1:30 pm PDT | by Brody Levesque
Did you mail or deliver your ballot? 2020 set to break records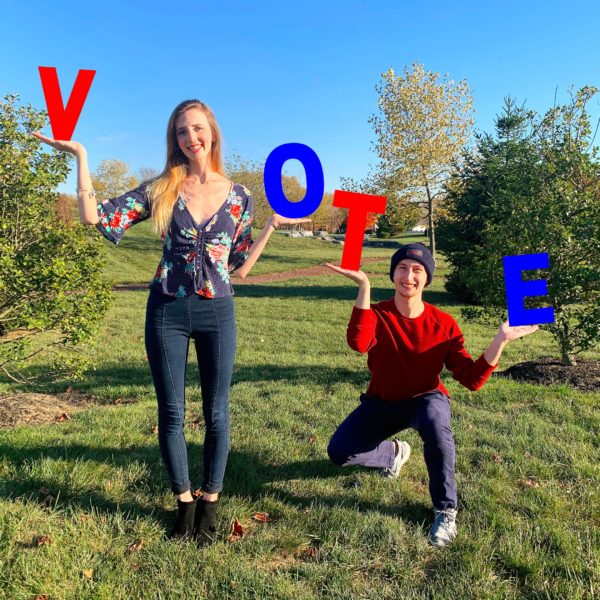 LOS ANGELES – There are only three days left until the election on Tuesday, November 3. This year marks what is arguably the most critical election cycle at all levels of the American Republic, local, state, federal- but significantly in the race for the White House.
Complicating matters has been the coronavirus pandemic which for the first time in American history has shifted the means from majority in-person same day voting to absentee mail-in ballots and early in-person polling.
Accordingly, as of October 30, more than 85 million Americans have already cast their ballots for the 2020 election. That number is double the amount of the mail-in/early vote four years ago. The U.S. Elections Project tabulated that approximately 257 million people in the U.S. are 18 or older, and nearly 240 million citizens are eligible to vote in 2020.
Michael McDonald, a professor at University of Florida who maintains and runs the U.S. Elections Project, said in an email that it's possible that more than 150 million people may turn out for the 2020 election cycle. That would mean an eligible voter turnout rate of more than 62% according to McDonald.
2008: Was highest voter turnout in last 50 years
The turnout rate started to rise in 2004 and, in 2008, the U.S. saw the highest rate of eligible voter turnout in a presidential election in the last 50 years: 61.65%. The 2016 election also saw turnout about 60%, and the 2018 midterm election drew the highest midterm turnout since 1914, USA Today reported.
In California, Ballots cast in the state as of Monday have already surpassed 50% of the total cast in 2016, according to California officials and the U.S. Elections Project at the University of Florida. About one-third of ballots sent to registered voters in the state this year have been submitted, the San Francisco Chronicle reported.
"We have been strongly urging voters to consider voting early, and so far Californians are responding," said Sam Mahood, spokesman for the California Secretary of State Alex Padilla's office. "Californians have been returning their ballots in record numbers."
Los Angeles County has seen a total of 1,857,573 vote-by-mail ballots returned as of Oct 27 according to the Los Angeles County Registrar-Recorder's office. A spokesperson for Dean C. Logan, LA County Registrar & Clerk said that by Wednesday Oct 28, 116,084 county voters had cast a ballot at one of the County's vote centers. Those numbers are already 50% greater than the early voting and mail-in totals from 2016 according to data compiled by Political Data Inc.
KTLA published a voter's guide for Angelenos noting, "With postal delays expected this election as California conducts more widespread mail-in voting than ever before, many voters are anxious about their ballots being received on time — and counted."
This year, California rolled out a new tool: WheresMyBallot.sos.ca.gov. It lets voters track their mail ballot from the point it's sent to them until it's been accepted and counted by their local elections office.
The site will also let you sign up for email, text or phone call updates on your ballot's status.