April 5, 2021 at 9:40 pm PDT | by Brody Levesque
LA moves to Orange Tier as vaccinations pick-up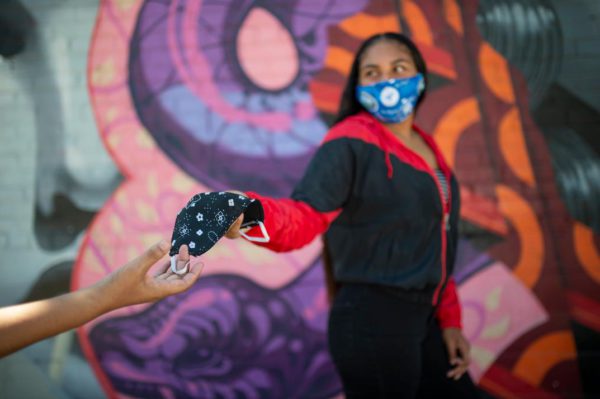 LOS ANGELES – Changes to the Los Angeles County Health Officer Order took effect Monday, reflecting the County's move into the Orange tier as the lower number of deaths and cases reflect a lessening of the impact of the coronavirus.
However, County Health officials are still urging Angelenos to take precautions and maintain safety protocols.
"I want to commend everyone for the tremendous progress we have seen over the last two months. Cases, hospitalizations and deaths are down to numbers we have not seen since the early days of the pandemic, and we are now officially in the orange tier, meaning more businesses and activities are open," said Dr. Barbara Ferrer, Director of Public Health.
"With more variants, increases in cases across the country and much of the world, and lots more intermingling here in L.A. County, we will need to continue following public health safety measures if we want to hold on to our gains. So it makes sense to be clear about what it will take to continue the recovery journey and to remain committed to following the essential safety measures: Wear a mask. Stay 6-feet apart from others while in public. Wash your hands. And please, get vaccinated when you're eligible," she added.
Late last week, the Centers for Disease Control and Prevention (CDC) issued guidance related to travelers who have been fully vaccinated. Given recent studies evaluating the real-world effects of vaccination, CDC recommends that fully vaccinated people can travel at low risk to themselves. A person is considered fully vaccinated two weeks after receiving the last recommended dose of vaccine.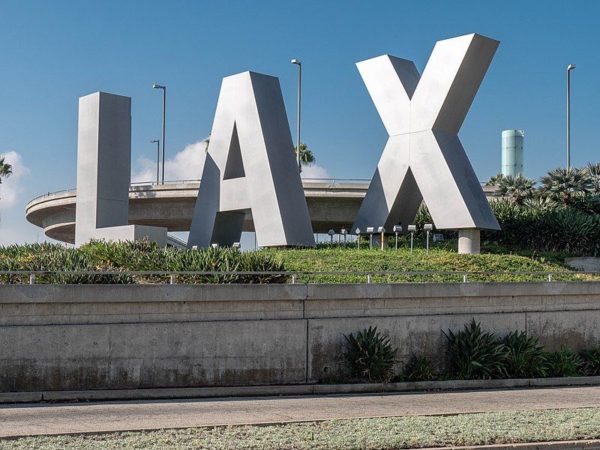 Fully vaccinated people can travel within the United States and do not need COVID-19 testing or post-travel self-quarantine as long as they continue to take COVID-19 precautions while traveling – wearing a mask, avoiding crowds, socially distancing, and washing hands frequently.
"The CDC and Los Angeles County continue to urge that everyone avoid non-essential travel during this time when there are significant hot spots across the country and the world and significant risk from more infectious variants," a statement from Public Health read adding; "Travel is associated with additional risks. Travelers who are fully vaccinated, meaning two weeks have passed after their second dose for Pfizer or Moderna, or after their single dose of Johnson & Johnson are, however, at lower risk and can now travel and will not be required to test or quarantine upon their arrival in Los Angeles County if they do not have any symptoms of illness."
However Public Health warned that Travelers who are not fully vaccinated must quarantine for seven full days after travel if they receive a negative COVID-19 test result taken three to five days after their arrival. If a traveler does not get tested after they arrive in Los Angeles County, they must quarantine for a full 10 days. All travelers, regardless of their vaccination status, must self-monitor for symptoms for 14 days after their arrival, and should get tested and isolate if they develop symptoms.
The Los Angeles County Department of Public Health confirmed 1 new death and 366 new cases of COVID-19 Monday. To date, Public Health identified 1,222,447 positive cases of COVID-19 across all areas of L.A. County and a total of 23,276 deaths.
As of March 25, approximately 2,493,301 persons who reside in Los Angeles County (including Long Beach and Pasadena) have been vaccinated with at least 1 dose of vaccine since January 1, 2021. While the majority of the L.A. County population has not yet been vaccinated, the increasing rate of vaccination likely is beginning to reduce infections across the County.
This week, there are 397,430 total doses allocated to the County of LA. The allocation for this week is higher than the 378,000 doses received last week, 54,000 of which were from Johnson & Johnson. This week, the County received 118,100 doses of the Johnson & Johnson vaccine. The Johnson & Johnson vaccines are distributed among many sites across the county including hospitals, county large capacity sites, City of LA sites, mobile sites, and pharmacies.
According to Public Health Los Angeles County is still not receiving enough doses. Sites across the county currently have the ability to administer nearly 700,000 doses. Public Health expects allocations to the county to increase in the coming weeks.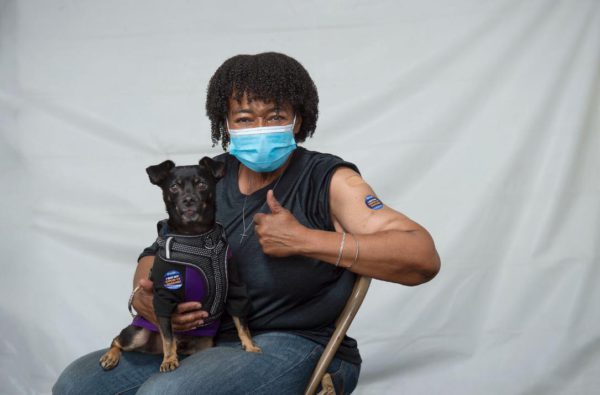 COVID-19 vaccine eligibility expanded to all residents 50 through 64 years old in addition to all other eligible groups. On April 15, vaccines become available to any resident in Los Angeles County who is 16 and older. Public Health remains focused on improving administration of doses in hard hit communities and are prioritizing allocations of doses to providers vaccinating residents in these communities.
In total, of the 566 vaccinations sites across the county this week, 266 are located in hard hit communities. Mobile vaccine teams are deploying to hard hit communities, with a priority of vaccinating residents 65 and older. There are 107 mobile vaccination teams scheduled to administer vaccinations this week at senior housing sites, senior centers, faith-based organizations and community-based organizations.
For information about who is eligible for COVID-19 vaccine in L.A. County, how to make an appointment if it is your turn, what verifications you will need to show at your vaccination appointment, and much more, visit: www.VaccinateLACounty.com (English) and www.VacunateLosAngeles.com (Spanish). Vaccinations are always free and open to eligible residents and workers regardless of immigration status.