Federal prosecutors declined to prosecute 82% of hate crimes
Dept. of Justice report doesn't disclose how many suspects not prosecuted for a hate crime were prosecuted for underlying criminal offense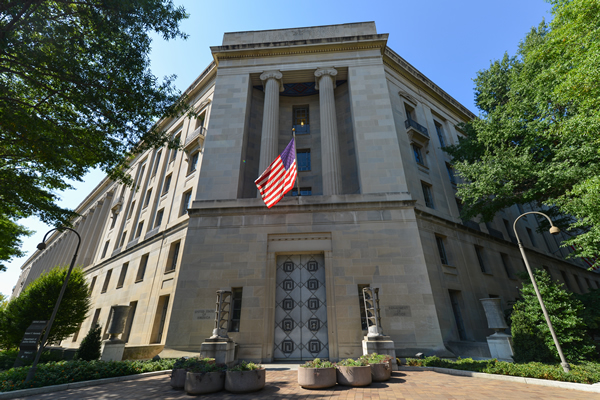 WASHINGTON – Federal prosecutors declined to prosecute 82 percent of 1,864 suspects investigated for violating federal hate crime laws in all 50 states and D.C. during the years of 2005 to 2019, according to a newly released report by the U.S. Department of Justice's Bureau of Justice Statistics.
The 15-page report, released on July 8, cites insufficient evidence as the reason suspects were not prosecuted in 55 percent of the federal hate crime cases. The report says "prioritization of federal resources" was the reason for a decision not to prosecute 15 percent of the suspects.
It says 13 percent of the suspects were not prosecuted by U.S. Attorneys because the suspect was "subject to the authority of another jurisdiction," and another 13 percent were not prosecuted because the federal government lacked legal jurisdiction to file a hate crime charge.
The report, entitled Federal Hate Crime Prosecutions, 2005-2019, does not disclose the category of the victims targeted for a hate crime by the suspects whose cases were or were not prosecuted.
In its annual hate crimes report as required under the U.S. Hate Crimes Statistics Act, the Federal Bureau of Investigation, (FBI), provides information on hate crimes based on a victim's race/ethnicity/ancestry; religious affiliation; sexual orientation; gender identity; disability; and gender.
The FBI's most recent hate crimes report released in November 2020 which covers the year 2019, shows that hate crimes based on a victim's sexual orientation represented 16.8 percent the total number of hate crimes reported to the FBI for that year, the third largest category after race and religion.
The FBI report shows that 4.8 percent of the total hate crimes reported to the FBI in 2019 were based on the victim's gender identity.
These figures suggest that at least some of the hate crimes cases that U.S. Attorneys declined to prosecute were cases involving LGBTQ people as victims.
The Bureau of Justice Statistics report also does not disclose whether or how many of the suspects who were not prosecuted for a hate crime violation were prosecuted for the underlying criminal offense that was investigated by federal prosecutors as a possible hate crime.
Law enforcement officials, including Washington D.C. police officials, point out that a hate crime is not a crime in and of itself but instead is a designation added to an underlying crime such as assault, murder, destruction of property, and threats of violence among other criminal offenses. Most state hate crimes laws, including the D.C. hate crimes law, call for an enhanced penalty, including a longer prison sentence, for a suspect convicted of a crime such as murder or assault that prosecutors designate as a hate crime.
Tannyr M. Watkins, a spokesperson for the DOJ's Bureau of Justice Statistics, told the Blade in response to a Blade inquiry that the bureau did not have access to data it received from U.S. Attorney's offices throughout the country about whether hate crime suspects were prosecuted for an underlying crime when federal prosecutors declined to prosecute the suspect for a hate crime.
The Bureau of Justice Statistics report released last month says that out of the 17 percent, or 310, of the hate crime suspects who were prosecuted between 2005-2019, 92 percent, or 284, whose cases were brought before a U.S. District Court, were convicted. And 85 percent of those convicted received a prison sentence, the report says.
"Forty percent of the 284 hate crime convictions during 2005-2019 occurred in federal judicial districts in six states – New York (30), California (26), Texas (19), Arkansas (15), Tennessee (13), and Pennsylvania (12)," the report states. It says that during this 15-year period all but 10 states saw at least one hate crime conviction. In addition, there were two federal hate crime convictions in D.C. during that period, according to the report.
The U.S. Attorney's Office for the District of Columbia, unlike U.S. Attorneys in the 50 states, prosecutes criminal offenses under both D.C. law and federal law under D.C.'s limited home rule government. In the 50 states, most hate crimes are believed to be prosecuted by state and local prosecutors.
Former D.C. U.S. Attorney Jessie Liu has stated that the D.C. Office of the U.S. Attorney has prosecuted most criminal cases in which a hate crime arrest was made but the office dropped the hate crime designation due to lack of sufficient evidence. Liu said the office has continued to prosecute the suspect for the underlying charge, which often included a charge of assault or destruction of property.
The Bureau of Justice Statistics report says U.S. Attorneys use five federal hate crimes related statutes to prosecute suspects for hate crimes. Among them is the Matthew Shepard and James Byrd Jr. Hate Crimes Prevention Act of 2009, which is the only federal hate crimes law that includes protections for LGBTQ people.
LGBTQ activists hailed the Shepard-Byrd law as an important breakthrough because it authorizes federal prosecutors to prosecute anti-LGBTQ hate crimes in states whose hate crimes laws do not cover hate crimes based on the victim's sexual orientation or gender identity.
Senator Wiener's Net Neutrality law is upheld by Federal appeals court
Supporters of the California law were enthusiastic over the 9th Circuit's decision including the current Chair of the FCC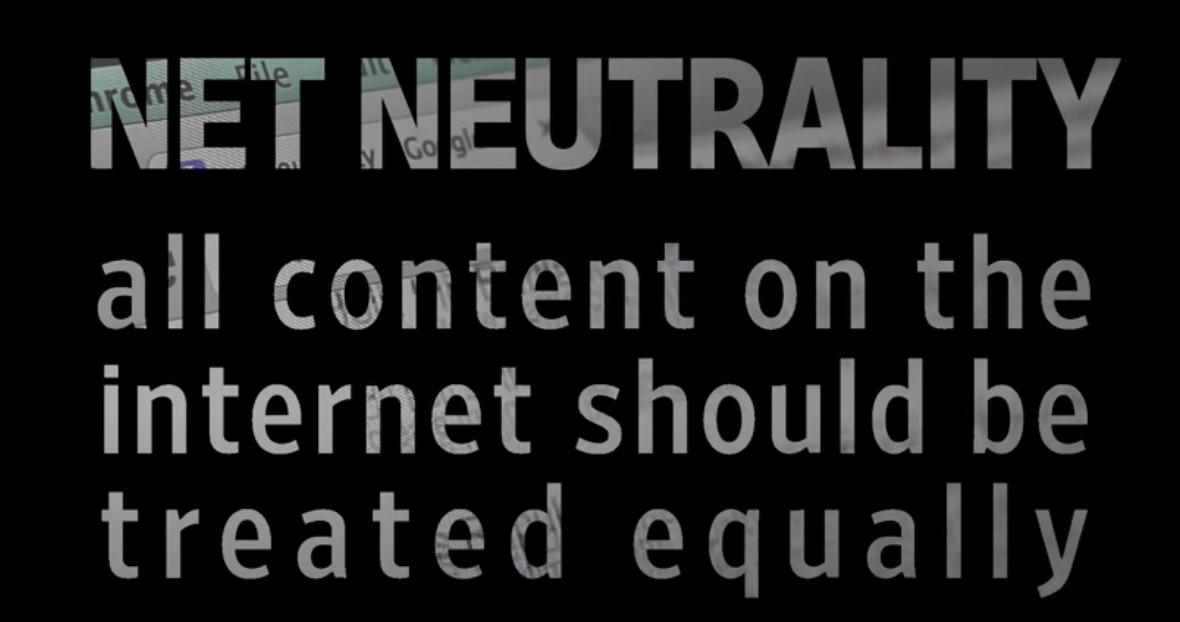 SAN FRANCISCO – In a unanimous decision Friday, the United States Court of Appeals for the Ninth Circuit published a ruling upholding SB 822, California's Net Neutrality law. Out State Senator Scott Wiener, (D-SF) authored SB 822 in 2018, and Governor Jerry Brown signed it into law. It has undergone multiple legal attacks from the telecom and cable industries and from the Trump Administration.
"Today marks a huge win for a free and open internet. California's Net Neutrality law was enacted in 2018, and remains the strongest in the nation. This is a victory for everyone who uses the internet – who needs it for work, school, or simply connecting with family and friends. Given the importance of the internet in our society – now more than ever – this is a landmark day for our state," Wiener said in a statement released by his office.
During oral arguments from the telecom and cable industries before a panel of the 9th Circuit, their lawyers appealed a decision from February of 2021 where a U.S. District Court judge denied their request to issue a preliminary injunction against the law.
Tech reporter Andrew Wyrich writing for The Daily Dot noted at the time:
A federal judge denied a request by groups representing internet service providers (ISPs) on Tuesday to issue a preliminary injunction against California's net neutrality law.
Lawyers for both California and the trade groups went back-and-forth before Judge John A. Mendez on Tuesday, arguing both for and against the state's law, which has been hailed as the "gold standard" for states to follow because it goes further than the Federal Communications Commission's (FCC) 2015 Open Internet Order, which established net neutrality rules.
While the Department of Justice (DOJ) withdrew from its lawsuit challenging California's law earlier in February, the trade groups continued its lawsuit. The DOJ filed a lawsuit against California over the law in 2018 during the Trump administration.
Supporters of the California law were enthusiastic over the 9th Circuit's decision including the current Chair of the Federal Communications Commission, Jessica Rosenworcel, who tweeted; "When the last Administration rolled back #NetNeutrality rules, states stepped into the void and put in place their own policies. Today the 9th Circuit upholds California's effort. It's good news. I support Net Neutrality and we need once again to make it the law of the land."
When the last Administration rolled back #NetNeutrality rules, states stepped into the void and put in place their own policies. Today the 9th Circuit upholds California's effort. It's good news. I support Net Neutrality and we need once again to make it the law of the land. pic.twitter.com/pPIunqIMrk

— Jessica Rosenworcel (@JRosenworcel) January 28, 2022
Florida school district removes 16 books after complaints
The decision came after the County Citizens Defending Freedom, an ultra-conservative, Christian group, complained about the book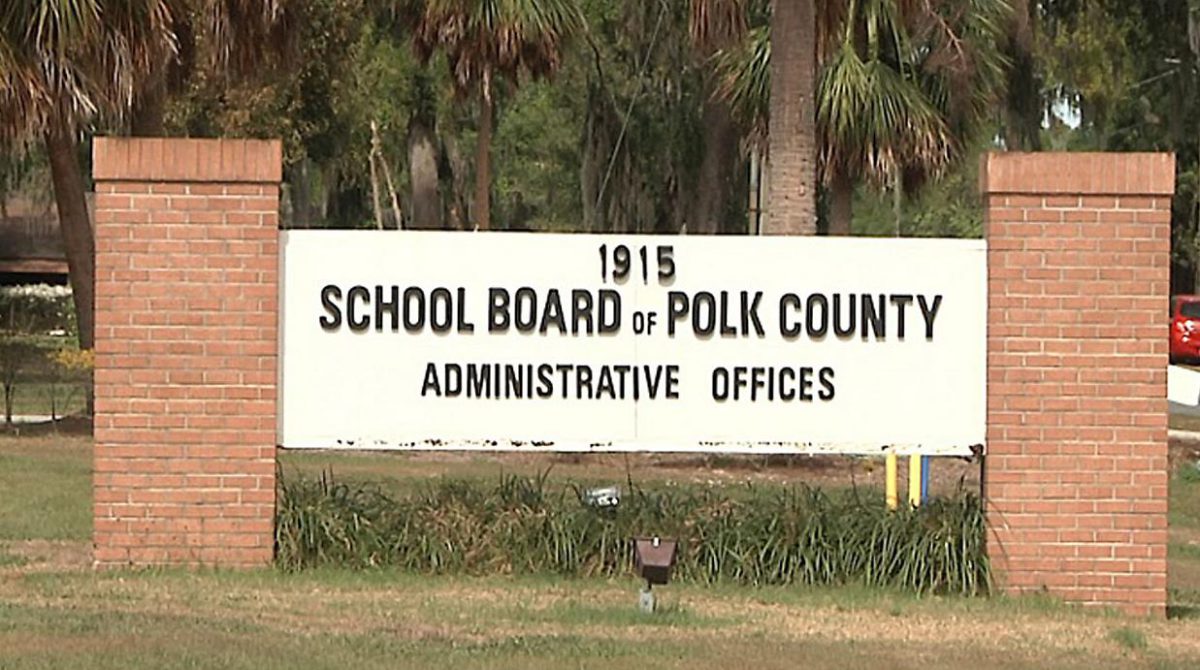 BARTOW, Fl. – Polk County Public Schools (PCPS) Superintendent Frederick Heid asked middle and high schools in the Florida county to remove 16 books, many of which deal with LGBTQ themes or racism, from libraries after a conservative political group complained that they contained pornographic materials.
The Lakeland Ledger reported that Heid sent an email Monday to middle and high school principals and librarians that said a "stakeholder group" alleged that the books violate a Florida law banning the distribution of obscene or harmful materials to children.
"While it is not the role of my office to approve/evaluate instructional or resource materials at that level, I do have an obligation to review any allegation that a crime is being or has been committed," Heid wrote. "It is also my obligation to provide safeguards to protect our employees. The district will be taking the following steps to ensure that we address this issue honestly, fairly, and transparently."
In an email, PCPS spokesperson Jason Geary said the books had been placed "in quarantine," according to the newspaper.
"It is important to note that these 16 books have NOT been censored or banned at this time," he said. "They have been removed so a thorough, thoughtful review of their content can take place."
Geary added that the "process is traditionally done at the individual school level. However, copies of some of the named titles are currently housed in multiple secondary school media centers, so this review will be conducted at the district level. It is important to note that these books will not be available during this period of review."
The decision comes after the County Citizens Defending Freedom (CCDF-USA), an ultra-conservative, Christain group, complained to Heid about the books.
"CCDF-USA believes the content within the pages of these books is not appropriate for distribution to minors, especially in a public-school library," read a statement from the group responding to articles by the Ledger and LkldNow.
As listed by the Ledger, the books are:
"Two Boys Kissing" by David Levithan
"The Kite Runner" by Khaled Hosseini
"Extremely Loud and Incredibly Close" by Jonathan Safran Foer
"Thirteen Reasons Why" by Jay Asher
"The Vincent Boys" by Abbi Glines
"It's Perfectly Normal" by Robie Harris and illustrated by Michael Emberley
"Real Live Boyfriends" by E. Lockhart
"George" by Alex Gino
"I am Jazz" by Jessica Herthel and Jazz Jennings
"Drama" by Raina Telgemeier
"Nineteen Minutes" by Jodi Picoult
"More Happy Than Not" by Adam Silvera
"Beloved" by Toni Morrison
"The Bluest Eye" by Toni Morrison
"Tricks" by Ellen Hopkins
"Almost Perfect" by Brian Katcher
Many of the above books – including "I am Jazz," "Two Boys Kissing" and "It's Perfectly Normal" – deal with LGBTQ themes and characters. In addition, Toni Morrison, included twice on the list, is a world-renowned author whose award-winning books deal with racism.
In its statement, the CCDF-USA acknowledged that the books "have been written by award-winning authors and produced by renowned publishers." However, "the issue at hand is the content of the books in question describing in graphic detail several sensitive topics including sexual assault, rape, failure to address mental illness as a cause of suicide, racism, incest, child molestation, offensive language, sexually explicit material, bestiality, necrophilia, infanticide, and violence," the group wrote.
The news comes as Florida's state legislature is pushing through a bill that critics say would simply empower homophobic parents to challenge reading materials that contain affirming LGBTQ+ characters or content.
"The authoritarian march toward DeSantis' Surveillance State of Florida continues as GOP leaders hijack an unrelated bill to try and force costly book banning onto Floridians," Equality Florida Press Secretary Brandon J. Wolf told the Blade in an email. "We should be using state funding to fill our public schools' bookshelves with resources to expand the knowledge and wonder of our youth, not emptying them out through government censorship."
Conservatives across the country are attempting to ban books in schools that deal with LGBTQ issues and racism.
Last December, the American Library Association (ALA) announced that it had documented 155 separate incidents of efforts to remove or ban books by or about LGBTQ+ and Black people since June 2021.
The ALA noted that the groups and people trying to ban such books "falsely [claim] that these works are subversive, immoral, or worse, these groups induce elected and non-elected officials to abandon constitutional principles, ignore the rule of law, and disregard individual rights to promote government censorship of library collections."
Indiana anti-Trans sports bill passes House
If passed Indiana would become the 11th state to ban Trans students from playing sports in accordance with their gender identity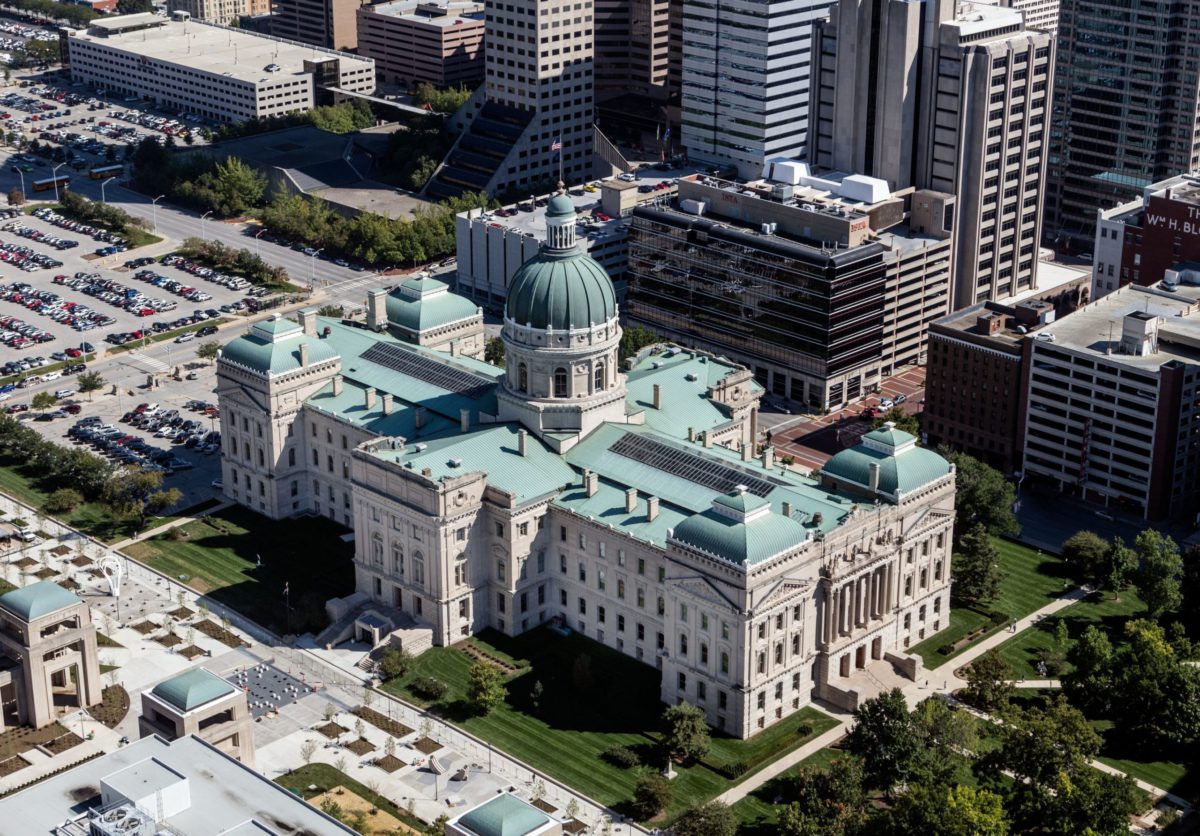 INDIANAPOLIS – Lawmakers in Indiana's House voted Thursday to advance a bill that would ban Trans women and girls from participating in K-12 school sports that align with their gender identity.
House Bill 1041, which passed the Republican-dominated House by a 66-30 vote, takes aim at Trans women and girls but does not prevent trans men from playing on men's sports teams.
Initially, the bill would have also banned trans women from playing sports at a collegiate level, but a Monday amendment took out language regarding post-secondary institutions.
The legislation now heads to the state Senate, which is also controlled by conservatives.
The bill cleared the House Thursday, even as Democratic lawmakers and LGBTQ+ advocates in the state denounced the measure as unconstitutional and transphobic.
"This bill is not only unconstitutional, it sends a cruel message to vulnerable trans kids that they are not welcome or accepted in their communities," tweeted the American Civil Liberties Union (ACLU) of Indiana, adding that it "will continue to fight every day to ensure this discriminatory ban never sees the light of day."
Indiana Democrats made similar arguments during Thursday's brief debate on the bill, adding that the Indiana High School Athletic Association already has a policy in place surrounding trans participation in sports. The rules require that Trans girls complete "a minimum of one year of hormone treatment related to gender transition" or undergo "a medically confirmed gender reassignment procedure."
"When we pass laws on issues like this, we are usually trying to put an end to discrimination," said state Rep. Tonya Pfaff (D-43). "This law puts discrimination into Indiana law."
State Rep. Matt Pierce (D-61) contended that the proposal was a waste of time and that Republicans were hypocritical for believing in small government and introducing this legislation. "Well, what are you doing with this bill?" he asked his colleagues.
Proponents of the bill argue it is about "protecting" the integrity in women's sports, seeing Trans people as having an "unfair" advantage over cisgender peers.
"I know from experience that female athletes deserve fair competition and an even playing field, and this bill ensures just that — a fair opportunity," said state Rep. Michelle Davis (R-58), who authored the legislation.
The Associated Press reported that Senate President Pro Tem Rodric Bray (R-37) said Republican senators hadn't yet discussed whether they would take up the House proposal.
"It's a fairness for young ladies who are trying to compete and, at least to some folks, it doesn't feel fair if you allow somebody who at least started out as a male to go in and compete with them in the same sport, so that's an issue that has some folks' interest over here," he said.
If passed, Indiana would become the 11th state in the country to ban Trans students from playing sports in accordance with their gender identity. However, the Movement Advancement project notes that temporary injunctions block enforcement of such bans in two states: Idaho and West Virginia.
The ACLU of Indiana has maintained that it will file a lawsuit if the bill is signed into law.