Federal prosecutors declined to prosecute 82% of hate crimes
Dept. of Justice report doesn't disclose how many suspects not prosecuted for a hate crime were prosecuted for underlying criminal offense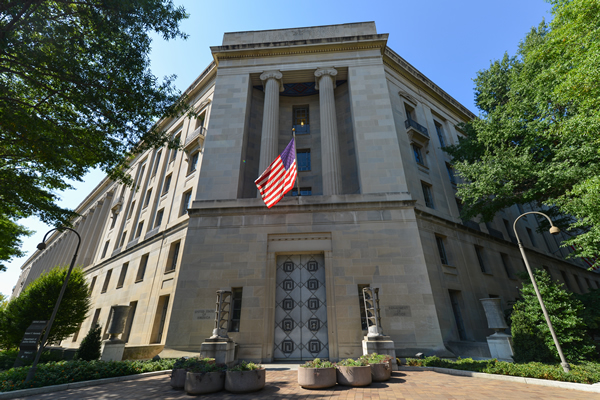 WASHINGTON – Federal prosecutors declined to prosecute 82 percent of 1,864 suspects investigated for violating federal hate crime laws in all 50 states and D.C. during the years of 2005 to 2019, according to a newly released report by the U.S. Department of Justice's Bureau of Justice Statistics.
The 15-page report, released on July 8, cites insufficient evidence as the reason suspects were not prosecuted in 55 percent of the federal hate crime cases. The report says "prioritization of federal resources" was the reason for a decision not to prosecute 15 percent of the suspects.
It says 13 percent of the suspects were not prosecuted by U.S. Attorneys because the suspect was "subject to the authority of another jurisdiction," and another 13 percent were not prosecuted because the federal government lacked legal jurisdiction to file a hate crime charge.
The report, entitled Federal Hate Crime Prosecutions, 2005-2019, does not disclose the category of the victims targeted for a hate crime by the suspects whose cases were or were not prosecuted.
In its annual hate crimes report as required under the U.S. Hate Crimes Statistics Act, the Federal Bureau of Investigation, (FBI), provides information on hate crimes based on a victim's race/ethnicity/ancestry; religious affiliation; sexual orientation; gender identity; disability; and gender.
The FBI's most recent hate crimes report released in November 2020 which covers the year 2019, shows that hate crimes based on a victim's sexual orientation represented 16.8 percent the total number of hate crimes reported to the FBI for that year, the third largest category after race and religion.
The FBI report shows that 4.8 percent of the total hate crimes reported to the FBI in 2019 were based on the victim's gender identity.
These figures suggest that at least some of the hate crimes cases that U.S. Attorneys declined to prosecute were cases involving LGBTQ people as victims.
The Bureau of Justice Statistics report also does not disclose whether or how many of the suspects who were not prosecuted for a hate crime violation were prosecuted for the underlying criminal offense that was investigated by federal prosecutors as a possible hate crime.
Law enforcement officials, including Washington D.C. police officials, point out that a hate crime is not a crime in and of itself but instead is a designation added to an underlying crime such as assault, murder, destruction of property, and threats of violence among other criminal offenses. Most state hate crimes laws, including the D.C. hate crimes law, call for an enhanced penalty, including a longer prison sentence, for a suspect convicted of a crime such as murder or assault that prosecutors designate as a hate crime.
Tannyr M. Watkins, a spokesperson for the DOJ's Bureau of Justice Statistics, told the Blade in response to a Blade inquiry that the bureau did not have access to data it received from U.S. Attorney's offices throughout the country about whether hate crime suspects were prosecuted for an underlying crime when federal prosecutors declined to prosecute the suspect for a hate crime.
The Bureau of Justice Statistics report released last month says that out of the 17 percent, or 310, of the hate crime suspects who were prosecuted between 2005-2019, 92 percent, or 284, whose cases were brought before a U.S. District Court, were convicted. And 85 percent of those convicted received a prison sentence, the report says.
"Forty percent of the 284 hate crime convictions during 2005-2019 occurred in federal judicial districts in six states – New York (30), California (26), Texas (19), Arkansas (15), Tennessee (13), and Pennsylvania (12)," the report states. It says that during this 15-year period all but 10 states saw at least one hate crime conviction. In addition, there were two federal hate crime convictions in D.C. during that period, according to the report.
The U.S. Attorney's Office for the District of Columbia, unlike U.S. Attorneys in the 50 states, prosecutes criminal offenses under both D.C. law and federal law under D.C.'s limited home rule government. In the 50 states, most hate crimes are believed to be prosecuted by state and local prosecutors.
Former D.C. U.S. Attorney Jessie Liu has stated that the D.C. Office of the U.S. Attorney has prosecuted most criminal cases in which a hate crime arrest was made but the office dropped the hate crime designation due to lack of sufficient evidence. Liu said the office has continued to prosecute the suspect for the underlying charge, which often included a charge of assault or destruction of property.
The Bureau of Justice Statistics report says U.S. Attorneys use five federal hate crimes related statutes to prosecute suspects for hate crimes. Among them is the Matthew Shepard and James Byrd Jr. Hate Crimes Prevention Act of 2009, which is the only federal hate crimes law that includes protections for LGBTQ people.
LGBTQ activists hailed the Shepard-Byrd law as an important breakthrough because it authorizes federal prosecutors to prosecute anti-LGBTQ hate crimes in states whose hate crimes laws do not cover hate crimes based on the victim's sexual orientation or gender identity.
Louisiana lawmakers send anti-LGBTQ bills to Governor Edwards
"I guess I've always believed in my heart of hearts that a decision should be made by a patient and a physician"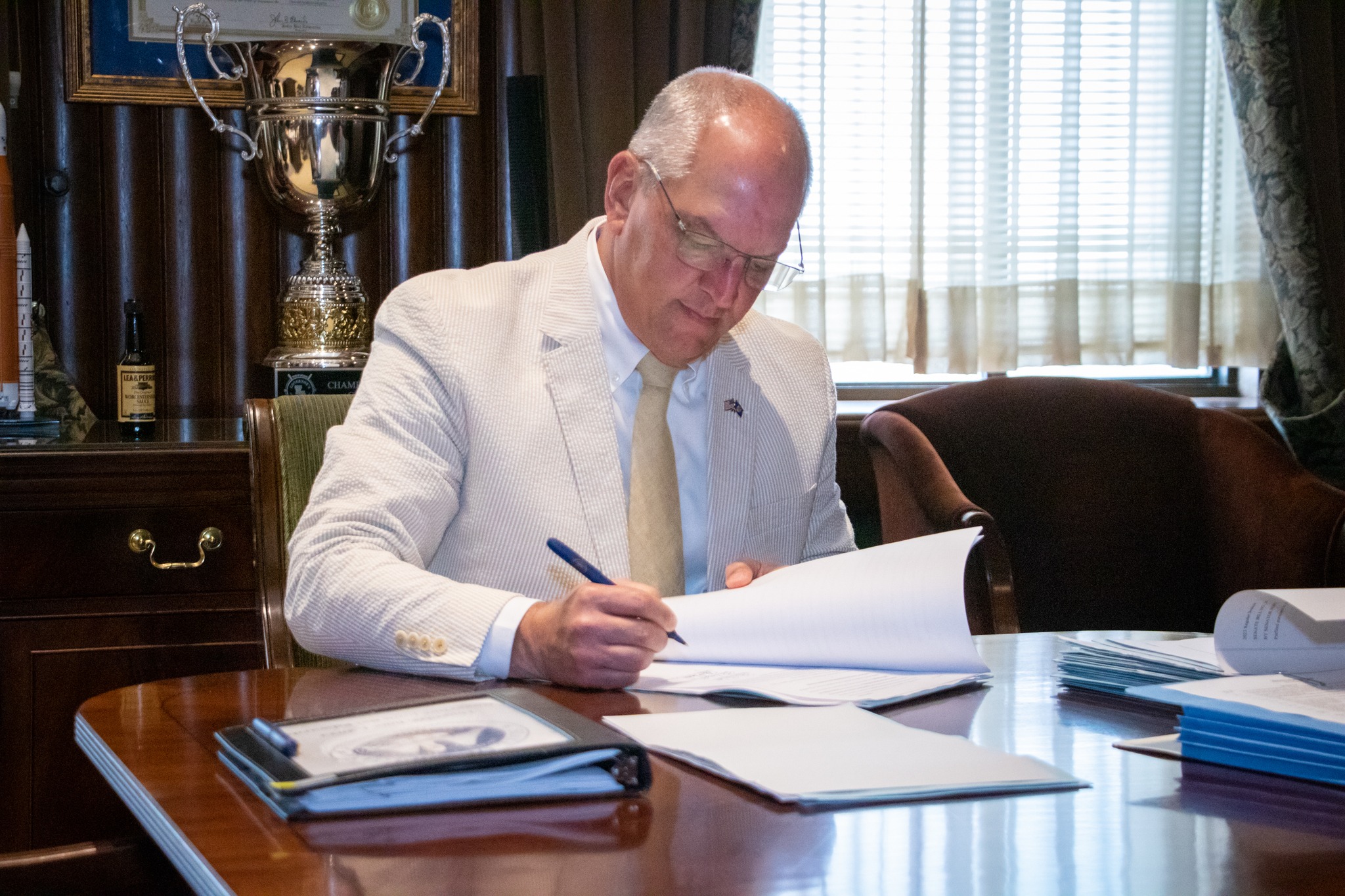 BATON ROUGE – The Louisiana state Senate on Monday, following a national conservative movement targeting LGBTQ+ youth, approved three measures that target LGBTQ+ rights. The bills now head to the state's Democratic Governor John Bel Edwards, one of which has spurred calls for the governor to veto from leading civil rights advocacy groups including the ACLU.
House Bill 648, a ban on trans youth gender-affirming health care, passed on a 29-10 vote that along party lines. HB 648 is the only bill of the three to receive a veto-proof majority vote in both House and Senate should the governor veto it, which sources say is highly likely.
"This extreme government overreach harms everyone in our state, especially transgender Louisianans, and we all deserve better," ACLU spokesperson Kari Elgin said in a statement.
The local newspaper, The Advocate reported, the Senate voted Monday for HB 466, the ban on talk of gender and sex in school classrooms, on a 29-9 vote, a two-thirds majority; and for HB Bill 81, the pronoun bill, on a 31-8 vote, also a two-thirds majority. However, the House passed each of those bills earlier in session without two-thirds majority votes.
Human Rights Campaign State Legislative Director and Senior Counsel Cathryn Oakley released the following statement:
"From doctors' offices to classrooms, Louisiana's extremist legislators show no shame in assaulting the freedoms of those different from them. Blocking teachers from providing the safe and inclusive spaces that LGBTQ+ youth so desperately need is an unconscionable act. There is absolutely nothing inappropriate about being LGBTQ+ or in acknowledging LGBTQ+ issues and people. Furthermore, denying transgender and non-binary youth access to best-practice, life-saving medical care puts their lives in very real danger.
These bills are a desperate and cruel effort by radical politicians in Louisiana to marginalize and erase the LGBTQ+ community, particularly transgender youth. The Human Rights Campaign strongly condemns these discriminatory bills and calls on Gov. Bel Edwards to veto them."
There was opposition to the trans youth healthcare ban from Senator Republican Committee Chairman Fred Mills, of Parks, joined who had joined with the Democrats in opposition. The bill killed by the Senate Health and Welfare Committee, which Mills is chair of on May 24, which was thought to have effectively killed the bill for this legislative session.
According to the Advocate after weeks of political maneuvering that saw it revived by the full Senate as political pressure mounted from conservative interest groups and then approved last week by a second Senate panel, sending it back to the full chamber.
Last month Mills, who expressed his trust in science and health care providers before joining Democrats in opposition.
"I guess I've always believed in my heart of hearts that a decision should be made by a patient and a physician," Mills said.
Speaking to the Advocate Monday, Mills said his vote was driven by his belief that decisions about medical care should remain between doctors and patients. He said Monday that blowback to his vote, which included threats from local and national conservatives, came as a surprise because he was unaware of the "cultural war" the issue was enmeshed in.
"This is probably one of the biggest blessings of my life, this controversy," he said. "I've been attacked nationwide by people with hate. But I do not hate these people. I know God blesses them."
Related: