May 30, 2019 at 10:07 pm PDT | by Samson Amore
LA Pride roars to life in 2019

After several tumultuous years and struggles to secure proper funding for the annual LA Pride Parade and Festival, the Christopher Street West Association Inc. (CSW) is seeing an upswing in donations this year as it approaches the 50-year anniversary of organizing the event.
Several changes to the 49th annual festival marked a first, including securing new big-box retail sponsors, hiring a dedicated, salaried staff and securing a full broadcast of the parade on KABC/ABC7 News.
Christopher Street West Board President Estevan Montemayor said, "we have more sponsors than ever before, and more community partners in the parade than ever before. This festival has expanded in ways the founders couldn't even imagine 49 years ago."
Montemayor took the post of president in May 2018 after Christopher Street West Association's previous president, Christopher Classen, was removed.
Shortly afterwards, Montemayor and the Christopher Street West board hired the Aspen Leadership Group to aid in finding a full-time executive director and operations manager in October 2017.
The Association and Aspen Leadership eventually selected Executive Director Madonna Cacciatore in July 2018. Cacciatore formerly served as the Los Angeles LGBT Center's special events fundraising director for seven years, and also worked for AIDS Project Los Angeles, bringing an existing network of nonprofit contacts and donors to the Christopher Street West Association. So did the Association's new sponsorship consultant Michael Ferrera, Montemayor said.
"One of the things I recognized when I joined the board was to move the organization into the next 50 years, we needed to pivot and have dedicated staff," said Montemayor.
Hiring new talent was crucial, but it also meant the Christopher Street West Association needed to raise more money. "We have other costs now associated with the organization and we now have employees; we pay benefits and salaries now, which is new," Montemayor said. "Between all that, the need to raise more funds is important."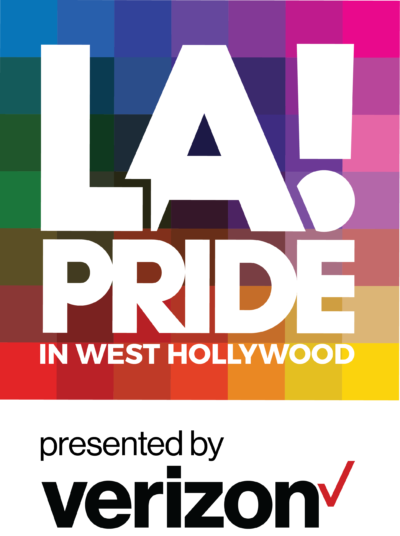 This year, telecommunications giant Verizon Wireless Inc. paid Christopher Street West Association $1 million to be the title sponsor of the 49th and 50th annual Pride Parades. The gift was "the single largest contribution we ever received as an organization, (and) that's pretty incredible," Montemayor noted. New board member Craig Greiwe brought the connection to Verizon with him when he joined the board's new class in October 2018 and it proved to be valuable. "It's really important that new board members and staff brought relationships, without them we wouldn't be able to execute these agreements," said Montemayor.
Montemayor noted that large brands such as Anheuser Busch Inc.'s Bud Light, Delta, Wells Fargo, and Mac Cosmetics have been with the organization "for decades" and aren't a stranger to sponsoring the festival. That said, the overall volume of large companies writing larger checks is relatively new.   
Standard corporate fees for corporate sponsors total roughly $10,000 said Ghiyom Turmel, coordinator of Sawtelle-based game developer Riot Games' sponsorship of Pride for the second year in a row.
"For me, it is important to be a champion for my organization and push Riot to participate in these events because representation matters. It all clicked when I first participated at Pride with my previous video game company gear and I had so many gaymers coming up to me, being so happy to see that there were gay people in the industry and that maybe that was a place where they could grow their career without fear of being singled out," Turmel said.
New brands this year that signed up to sponsor the Parade and Festival include Johnson & Johnson, Charles Smith Wines, and Caesar's Entertainment. Montemayor would not disclose how much each sponsor contributed, but said they are all presenting sponsors, the second highest sponsorship tier
Johnson & Johnson, Caesar's Entertainment and Mac Cosmetics are co-sponsoring the L.A. Pride opening ceremony, which features a free evening performance by Paula Abdul.
Even local sports teams want a piece of the rainbow cake — on May 31 the Los Angeles Dodgers will welcome LGBT fans to Dodger Stadium for an official Pride kickoff celebration. The Dodgers "have donated in the last few years," Montemayor said.
KABC ABC7 News signed up to be the weekend's first parade broadcast sponsor and will do pre-parade coverage on June 6 and broadcast live parade coverage on June 7. "The View's" Raven Symone will be one of the co-hosts of the broadcast.
Montemayor said announcing the KABC showing was a big draw for sponsors, partially because of the potential to reach even more people.
"There has been a resounding amount of excitement regarding this, it's an important step for the financial side of the organization (and) we're seeing we're able to expand our footprint digitally in a way people haven't imagined before," Montemayor noted.
Not only are event sponsorships key to the Pride Festival's success,they can also determine the success of the Christopher Street West Association's following year. Proceeds from Pride fuel other programs, including Platform, a collaboration between CSW and the LA LGBT Center that trains young transgender people to become advocates and lobby elected officials.
A scholarship for Queer Studies majors at USC is funded partially through Pride proceeds, as is CSW's newly revived community grant program.
The program awards queer-friendly nonprofits $1,000 to $10,000, "based on proceeds from the festival and parade," and was stopped a few years ago due to lack of funds, said Montemayor. CSW is fiscally sound enough to bring the grant program back this year, thanks in part to its robust new sponsorships.
Giving back to the West Hollywood and Greater L.A. community remains a motivator for the CSW's new director and staff to continue its momentum.
"CSW has continued to survive because its story is so poignant," said Montemayor. "Next year we will be doing more to raise funds for this organization to make sure it's successful and always has a net profit every year," said Montemayor.