October 4, 2019 at 1:43 pm PDT | by Karen Ocamb
UPDATE: Missing Trans/HIV activist Michelle Enfield has been found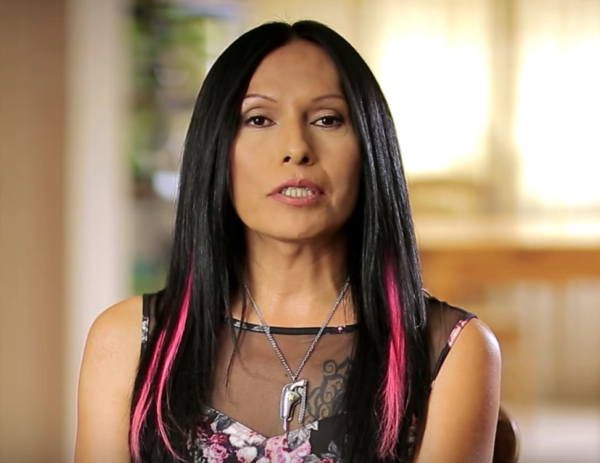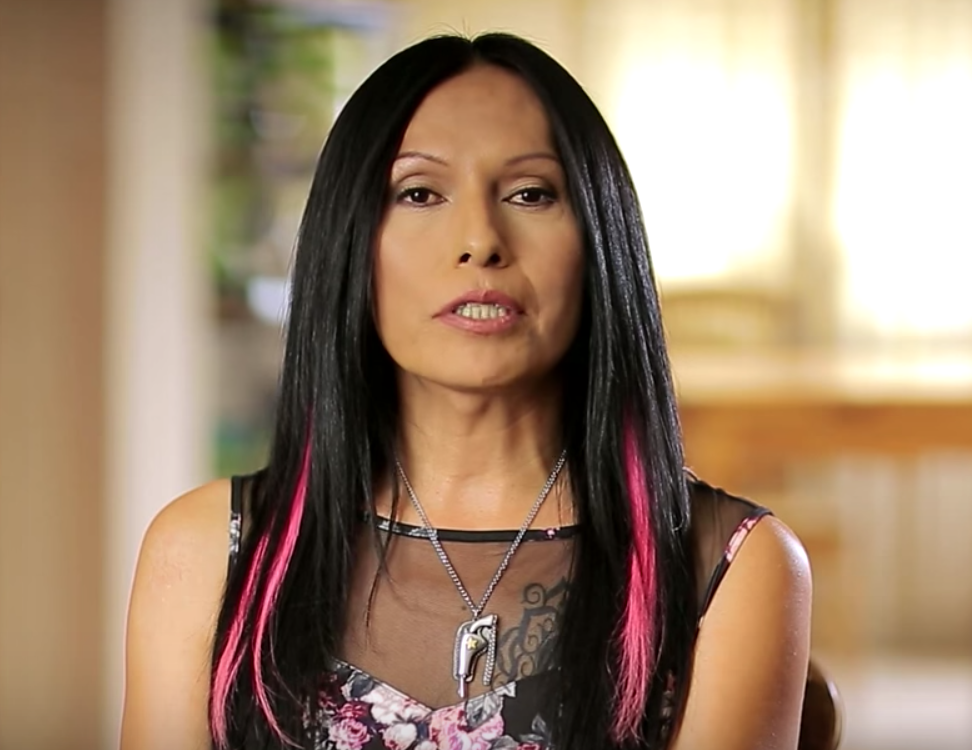 UPDATE 10-4/8:00pm: Michelle Enfield's friends Leland Morrill and Yue Clehona Begay and Michelle's sister Tina Stanley report that Michelle has been found and is on a bus back to Los Angeles. We have no more details at the moment but Tina tells the Los Angeles Blade that she believes that everyone working together helped find her sister and she is very, very grateful. "I'm so grateful she's safe and on her way home," Tina said, choking back tears. "You never know what's lurking out there. But it's amazing how true love and so many people working together made it work!"
Word spread quickly on social media, with this Los Angeles Blade story being shared by Nevada members of the Human Rights Campaign, Equality California's Silver State Equality, This Is Reno reporter Bob Conrad who alerted the mayor of Reno and their police department, Brody Levesque who contacted the California Highway Patrol, and the members of the Inter-Tribal Council of Nevada who invited Enfield to speak in Reno.
And finally great news: Michelle Enfield has been found!
We will do a followup story when she's up for it.
Original story:
The Los Angeles Police Department has issued a Missing Persons alert for Michelle Enfield, a Los Angeles-based Two-Spirit transgender Navajo activist and HIV specialist who has been missing since Sept.18, 2019.
Enfield was reportedly last seen in Reno, Nevada on Sept. 18.
She had been flown to Reno to speak at a two-day event from Sept. 10-12 organized by the Family Violence Prevention Project of the Inter-Tribal Council of Nevada.
According Marelen Izquierdo, a domestic violence advocate and one of the event organizers, Enfield arrived on Wednesday, Sept. 11 and spoke at the conference. However, she told the organizers the next day that she was not feeling well and could not speak at that Sept. 12 session.
The Inter-Tribal Council paid for her round-trip ticket and her room at the Nuggett in Reno. They are checking to see if and when she checked out of the hotel. They tell the Los Angeles Blade they are "all pretty devastated" and are willing to help in any way they can.
The LAPD would not reveal any more information than is posted on their release – in particular who reported Michelle Enfield missing and how it was determined that Sept. 18 – six days after she was supposed to have checked out of the Nuggett and caught a flight home – was the last date she was reported seen in Reno.
Enfield had headed the Red Circle Project through APLA Health, appeared in the LA County Dept. of Mental Health's Emmy-winning series, Profiles of Hope, and recently appeared in the film "Viva Diva."
This is a developing story.
Here's the LAPD Missing Person alert:
"Michelle Enfield, the missing person (MP), was last heard from on September 18, 2019 in Reno Nevada. She is described as a 48-year-old American Indian female with black hair, brown eyes, 5'6 tall, approximately 128 pounds.
If you have seen or have any information regarding the whereabouts of Michelle Enfield, please contact the Los Angeles Police Department's Missing Persons Unit at 213-996-1800. During non-business hours or on weekends, calls should be directed to 1-877-LAPD-24-7 (877-527-3247). Anyone wishing to remain anonymous should call the Los Angeles Regional Crime Stoppers at 1-800-222-TIPS (800-222-8477) or go directly to www.lacrimestoppers.org."