Anti-LGBTQ Rep. Duncan Hunter formally resigns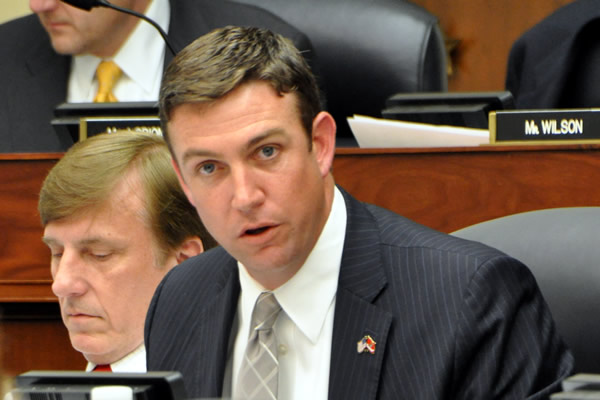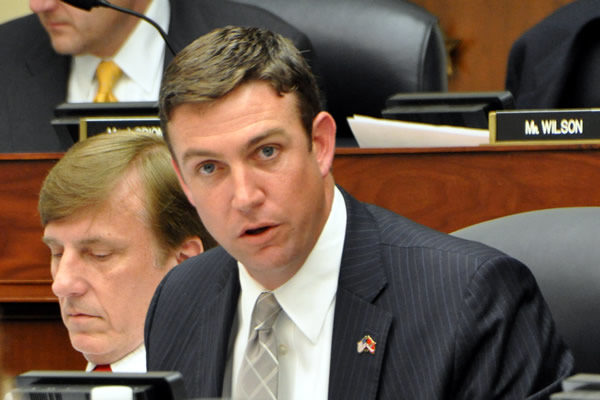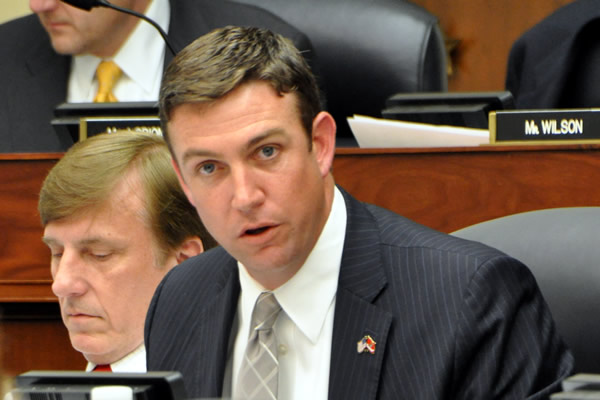 California Republican Rep. Duncan Hunter sent his formal letter of resignation on Tuesday to House Speaker Nancy Pelosi and Gov. Gavin Newsom, effective next Monday, Jan. 13.
The longtime anti-LGBTQ representative from San Diego County's 50th Congress District pleaded guilty in US District Court last Dec. 3 to one count of conspiracy to misuse campaign funds. In August 2018, Hunter and his wife, Margaret, were indicted on 60 federal counts of using campaign funds in excess of $250,000 for personal use from paying for their children's tuition to plane fare for their pet rabbit to paying for hotel rooms and other expenses for Hunter's five mistresses. During the three-year investigation, Hunter pointed out that his wife was responsible for handling the campaign's finances. Eventually Hunter and his wife each pleaded guilty to a single count of felony conspiracy rather than face trial in the District Court for the Southern District of California starting on Jan. 22.
Hunter will be sentenced on March 17. He faces up to a maximum of five years in federal prison. However, the Alpine Republican, who was sworn into office Jan. 3, 2009, has garnered at least 11 years in office which goes toward an annual congressional pension of $32,538 once the 43 year old turns 62.
Hunter succeeded his equally anti-LGBTQ father Duncan Hunter Sr, who resigned in that seat for 39 years.
Hunter Jr. was re-elected in 2018, despite being federally indicted, barely escaping a take-down by Obama administration official Ammar Campa-Najjar who is running again in 2020. The Democrat's GOP opponents in the hotly contested 50th CD race include former California Congressmember Darrell Issa and out former San Diego city councilmember Carl DeMaio.
In his two-page resignation letters to Pelosi and Newsom, Hunter did not mention the scandal, nor apologize. Instead he outlined his accomplishments and thanked his constituents. "It has been an honor to serve the people of California's 50th District, and I greatly appreciate the trust they have put in me over these last 11 years," he wrote.
Newsom has yet to announce if he will call for a special election to fill Hunter's seat or leave it vacant until the elections in 10 months. Carl Luna, a political science professor at the University of San Diego told KPBS last month that if a special election were held, election results history shows that Republicans in the race would have the advantage.
"On special elections, you have a smaller turnout and usually the smaller the turnout the better it is for Republicans. Democrats need a whole bunch of people to show up…to win elections in contested districts," Luna said. – Staff reports contributed to this story. 
LAPD asking for public's help with murders of homeless persons
Anyone with information is urged to contact the Los Angeles Police Department's Robbery-Homicide Division, Homicide Special Section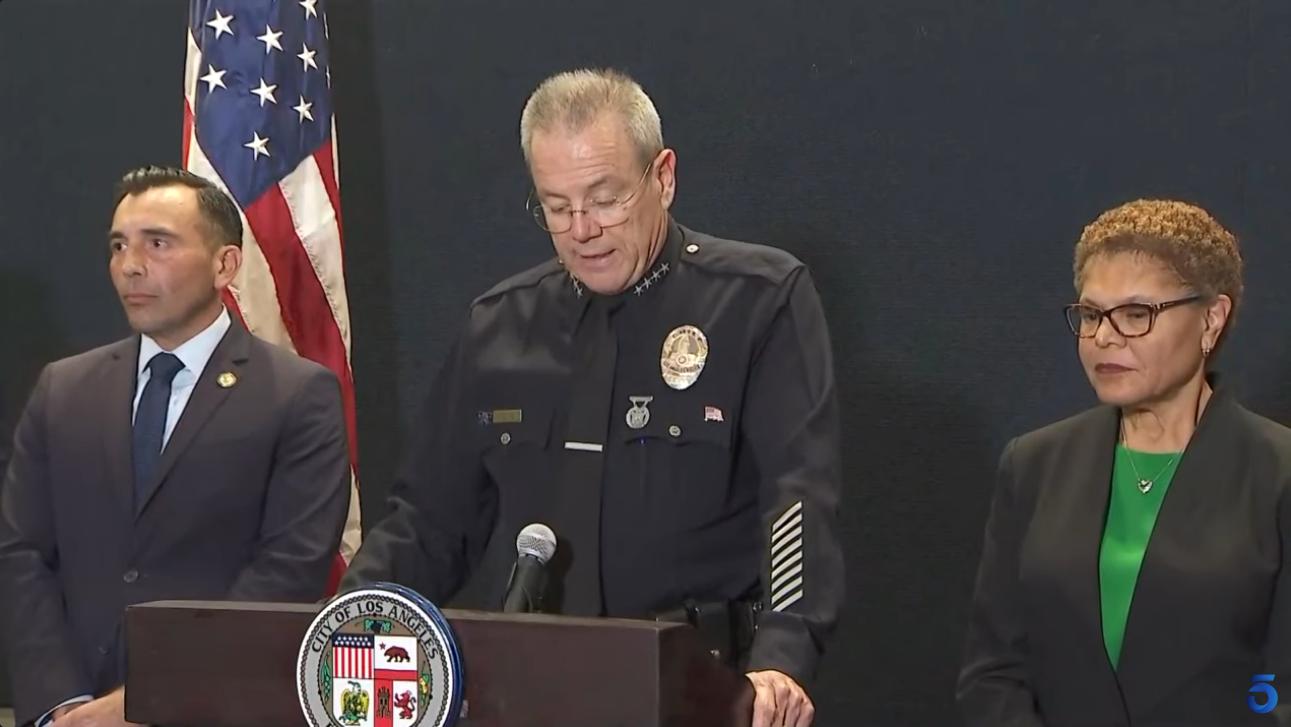 LOS ANGELES – Flanked by Los Angeles County District Attorney George Gascón, LA Mayor Mayor Karen Bass and Martin Estrada, the United States Attorney for the Central District of California, Los Angeles Chief of Police Michel Moore, held a news conference Friday where he announced that three homeless people had been fatally shot while they slept within the past week.
Moore added that authorities believe one suspect is responsible for all three murders.
Detectives from the LAPD's Robbery-Homicide Division are investigating three separate murders that occurred between November 26, 2023, and November 29, 2023. In each case, the victims were experiencing homelessness.
While some similarities have been identified, detectives are working to determine if these murders are related. A community alert bulletin has been issued to make the region's unhoused population and the community stakeholders aware of these recent murders.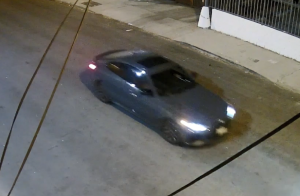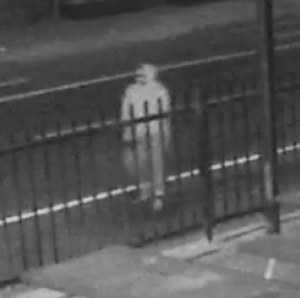 The suspect in these homicides is described only as male. The suspect was seen in a dark-colored sedan. It is unknown if he was alone or there were any additional suspects.
Police have spotted who they believe the shooter is on surveillance footage — Moore said they believe it's a man in a hoodie — and they also have images of the suspect's vehicle, though Moore would not describe it in an effort to avoid misinformation.
"People will see different types of cars, different types of models," he said. "I don't want someone to say 'You called this a Kia and it turns out to be a BMW or Mercedes," he said.
"A single individual approached each one and shot and killed each one as they slept," Moore said, though he avoided use of the term "serial killer."
"The Los Angeles Police Department is employing all available resources to bring justice to these murder victims. I am thankful for our City partners who are working with us closely to ensure the safety of this vulnerable population as we pursue the criminal investigation," said Moore.
"I want to be very clear about what we're facing today: This is a killer who is preying on the unhoused," Mayor Bass said, adding that homeless people should not sleep alone.
"As we always do in the face of a challenge or crisis, our region is mobilizing to respond to this issue. We will work tirelessly to find the individual responsible, arrest them, and hold them accountable. I have met with our partners at the Los Angeles Homeless Services Authority, Housing Authority of the City of Los Angeles, and the Los Angeles Housing Department and we are moving immediately to get the word out to our unhoused neighbors in housing networks. Our message to our unhoused community is clear – try not to be alone tonight. We will do all we can to make shelter and services available. To the many Angelenos who have friends or family who are unhoused, please let them know the danger that exists. We must stay safe. We will work diligently to bring those responsible to justice," the Mayor said.
"To the person responsible: We will find you, we will catch you and you will be held accountable," Bass said.
"I commend the LAPD for creating a dedicated task force to uncover the identity of a potential serial killer preying on the most vulnerable in our community. I've assigned our Major Crimes Division, Bureau of Victim Services and our Bureau of Investigation to assist with these efforts. Today, we demonstrate our collective resolve and stand united in our pursuit of justice, unwavering against the darkness that preys on the most defenseless among us," said LA District Attorney George Gascón.
Related:
Anyone with information is urged to contact the Los Angeles Police Department's Robbery-Homicide Division, Homicide Special Section, at (213) 486-6890. During non-business hours or on weekends, calls should be directed to 1-877-LAPD-24-7 (1-877-527-3247).
Anyone wishing to remain anonymous should call the LA Regional Crime Stoppers at 1-800-222-TIPS (800-222-8477) or go directly to www.lacrimestoppers.org.
Lastly, tipsters may also download the "P3 Tips" mobile application and select the LA Regional Crime Stoppers as their local program.