Wendy, Spidey, Del and more
Daytime talk diva takes implied swipe at Billy Porter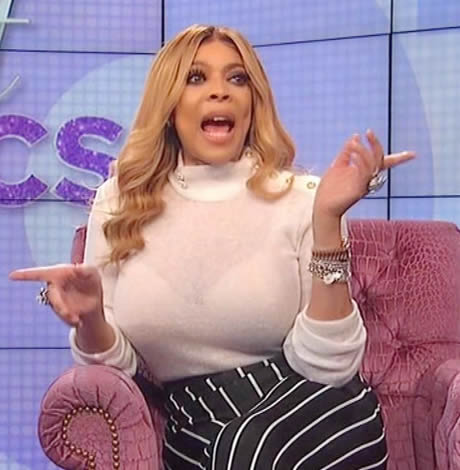 "I thought, 'Why does he have to do that?' I mean, it seemed like he was living a fine life. Everyone who knew him knew he was gay."  Dame Joan Collins discusses UK personality Phillip Schofield coming out at 57 years old during a recap of the Oscars on "Good Morning Britain." She added, "We take it for granted today that people are gay, or lesbian, or trans or whatever." When she got to that last part, she gestured to fellow panelist, Perez Hilton.
In news that will surprise nobody, this year's Oscars telecast brought in the lowest TV ratings in history. That's the bad news. The good news is that it was the most watched television special since last year's Oscars.
Yes, the Academy Awards still beat out the Grammy Awards and Golden Globes. What does that mean? That nobody is watching any of these award shows. There are too many options and the audience is too fragmented. I suppose they could boost the ratings somehow. Maybe they could introduce an audience vote. Or a swimsuit competition.
During a discussion of women celebrating Galentine's Day instead of Valentine's Day, Wendy Williams found herself in hot water.
"Well, first of all, if you're a man and you're clapping, you're not even a part of this. You don't even understand the rules of the day. It's women going out and getting saucy and then going back home. You're not a part." Fine. Then she added, "I don't care if you're gay. You don't get a mensie every 28 days. You can do a lot that we do, but I get offended by the idea that we go through something you will never go through."
And here comes that extra step. "And stop wearing our skirts and our heels. Just sayin'. Girls, what do we have for ourselves?" Suddenly people began accusing Wendy of being homo- or transphobic (a few supporters felt she was defending the "appropriation of womanhood"). The next day, Wendy made a video in which she apologized and expressed love for her LGBTQ fans. She didn't mention Billy Porter by name — who, speaking of the Oscars, looked (and sounded!) fabulous as usual — but as tinseltown's most famous gender-bender, it's a safe bet he inspired the rant.
Some sources are claiming that the next "Spider-man" film will include a boyfriend for the superhero! I have my doubts this will happen, but here's how the rumor got started. Way back in 2013, Andrew Garfield said the following: "What if (Spider-man's girlfriend) is a dude? Why can't we discover that Peter is exploring his sexuality? It's hardly even groundbreaking! So why can't he be gay? Why can't he be into boys?" Andrew brought this idea up to the producers and they balked. However, the current rumor claims that Sony is so eager for Garfield to return to the franchise, they'd now consider a bi-Spidey. We'll see.
A clip recently dropped of Robert Pattinson as Batman. Well, they say it's Robert Pattinson as Batman, but who really knows. Were there no lights on this set? Even a flashlight? 'Cause, for all I know, it could be J-Lo in that Batman suit! I suppose it's possible that Pattinson has figured out how to say, "I'm Batman" in that husky, Brenda Vaccaro type of voice. But, physically, he seems to ooze all the raw masculinity of a young Kristy McNichol.
It was a busy week celebrating your beloved Billy's birthday. At long last, I got to see Del Shores' latest play "This Side of Crazy," which is playing at Los Angeles' Zephyr Theatre until March 8. The play concerns a family of gospel performers — the matriarch, who writes songs for various acclaimed artists, and her three daughters, who were once a chart-topping trio. Tragedy splintered the family decades ago, but now there is an opportunity for a reunion. The story is slow to get moving and lots of ground is covered repeatedly. But Shores' ability to balance a dramatic narrative with clever dialogue keeps the audience entertained and never seems forced, even in some of the longer, complicated speeches. I felt the set design worked against the story, as did some of the direction. But the cast could hardly be bettered, anchored by Sharon Garrison as the matriarch and daytime drama favorite Bobbie Eakes as the eldest daughter. Get more tickets and info at delshores.com.
The following night, I was privileged to see the great Joanna Gleason at the Renberg Theatre at the Los Angeles Gay & Lesbian Center. The Tony winner (original Baker's Wife from "Into the Woods") constructed a show, "Out of the Eclipse," which chronicles the pain of losing both parents in a four-month period (her father was Monty Hall).
Gleason has selected a diverse array of songs to tell her story and is aided beautifully by her band and backup singers. She even brings out hubby Chris Sarandon for a duet. At the end of this musical journey, Gleason realizes that, "we are on our own out here, but that does not mean that we are alone," which sounds a lot like something she might have picked up from Mr. Sondheim, whose work was notably absent from the setlist.  The show is hitting the road, so get tickets if you get the chance. The New York and L.A. dates sold out quickly.
Our "Ask Billy" question comes from Simon in London: "Will Daniel Craig really show all in his final outing as James Bond? That's the rumor I've heard. And what do you hear about the film? I HATE the song."
I recently told someone that the theme song needs to be Bassey-fied. As to the film, I know very little except that Mr. Craig will not show all. However, Craig has previously shown his naughty bits fleetingly in several films — most notably "Some Voices." I've always contended that it's unfair to judge a flaccid penis running around on the set. Perhaps it was chilly. And maybe, just maybe, it's a grower. Decide for yourself on billymasters.com.
When 007's penis is for your eyes only, it's definitely time to end yet another column. Just to keep you all in the loop, I will be heading to South Beach for the National LGBTQ Task Force's Winter Party Festival. The festivities take place March 4-10, and I'm told that discounted tickets are practically sold out. So what are you waiting for? Get over to winterparty.com. If you've got a question for me, send it to [email protected] and I promise to get back to you before Spider-man and Batman hook-up. Until next time, remember, one man's filth is another man's bible.
Wentworth Miller won't play straight anymore
And Scott Baio wins praise from Trump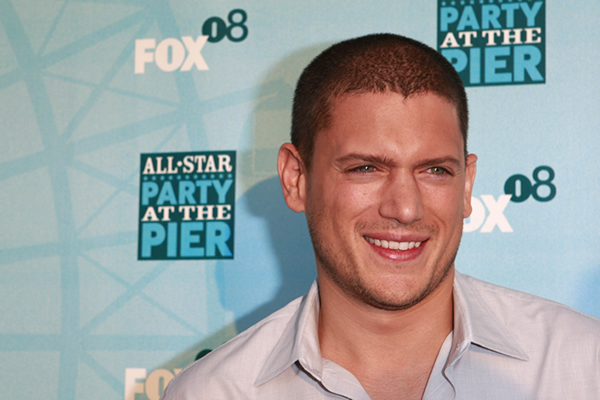 "You can't say that marriage is a union between one man and one woman. Until very recently, that's what the vast majority of Americans thought. Now it's considered bigotry." —Supreme Court Justice Samuel Alito. So much for impartiality.
Our opening quote could have been, "The road to hell is paved with good intentions." Melissa McCarthy's upcoming flick, "Superintelligence" had a carefully thought out promotional plan. During "20 Days of Kindness," HBO Max would donate $20K a day to a worthy charity. What could go wrong, right? Wrong. One of the recipients was Exodus Cry, an organization that is against reproductive choice and vilifies the LGBTQ community. When Melissa heard about this, she was outraged enough to cry through an apology. "There's no other way to say it – we blew it. We made a mistake and we backed a charity that, upon proper vetting, stands for everything that we do not. So I want to thank everyone on social media who said, 'What are you doing? Are you sure you want to back this?' Because the answer was no, we do not." How do you rectify that? McCarthy says, "We have pulled it." So who's getting that $20K?
I got a laugh when one outlet referred to thespian Scott Baio as a "former actor." Baio's good deed was to rearrange the mugs in his local Michael's to read "Trump Is Still Your President." "Thank you Scott, and stay tuned. You are terrific!" Tweeted Trump in response to Baio's photo. I don't know what's more shocking – that Trump thinks Scott is terrific, or that Baio is into crafting. Or, perhaps he was working in the mugs section that day.
Wentworth Miller made a revelation on Instagram regarding his future with "Prison Break." "I just don't want to play straight characters. Their stories have been told (and told). So. No more Michael. If you were a fan of the show, hoping for additional seasons…I understand this is disappointing. I'm sorry. If you're hot and bothered bec you fell in love with a fictional straight man played by a real gay one…That's your work." Miller's "Prison Break" brother, Dominic Purcell, was among the first to respond. "It was fun mate. What a ride it was. Fully support and understand your reasoning. Glad you have made this decision for your health and your truth. Keep the posts coming…love ya brother."
Then there's Viggo Mortensen – who, by all accounts, is heterosexual. He's writing, directing, and starring in his next film. My God – he's like the male Streisand. All he has to do is sing the theme song wearing Lee Press On Nails! Anyway, "Falling" is about a homophobic and racist man suffering from dementia. Viggo plays the man's son – who happens to be a gay, married man. Mortensen claims that this is not "a gimmick, anchor, or some trigger." In fact, he didn't originally write the role to be gay – but felt it made for a more compelling story. He added, "I apologize to all the proctologists for casting David Cronenberg" – who plays a proctologist in the film. I might add that I don't believe Viggo ever met any hobbits in real life!
FYI, I had already announced I was taking Thanksgiving Week off. But, due to circumstances beyond my control (and you know how I hate that), I'm going to be indisposed for this week as well. Fear not – we'll be back right with a special series of shows for December. Stay tuned.
Remember Michael Cohen? El Presidente's former fixer? He appears in a tantalizing video – courtesy of Matthew Camp, who is a former NYC go-go boy. For some reason, Cohen made a Cameo video where he says the following: "I just want to say how amazing Matthew Camp is on OnlyFans. Having a blast enjoying every minute with you guys. Good luck. Love it. Stay safe. Stay Covid-free. And, again, OnlyFans – having a blast with him." Things that make you go, "Hmm." I smell an endorsement coming for "Billy Masters LIVE". In the meantime, you can see both Camp and Cohen on BillyMasters.com.
If Cohen loves Camp, he'll love our "Ask Billy" question. Danny in San Francisco writes, "Did you hear that the Zakar Twins said they'd release some nude photos if Biden won? Well, where are they?"
Actually, they promised a whole lotta things. Things like this: "Will post nudes if (when?) Trump loses." They kinda modified the deal when they heard of Biden's win. "Alright, alright, a deals a deal. Butts out for Biden! You want full-frontal? Wait for AOC to take office." Of course, you don't want to wait. You just have to check out BillyMasters.com.
When brothers' butts are out for Biden (or, I venture to say, anyone else who comes along), it's time to end yet another column. Sorry to take this week off, but I'm dealing with some sticky situations – none of which concern my penis (at least, not yet). But there are more than enough penii for you on BillyMasters.com – the site that shows full-frontal with or without AOC! Even though I'm tied up, I'm never too busy to answer your questions. Feel free to write me at [email protected], and I promise to get back to you before Scott Baio gets promoted to Manager of Mugs at Michael's! So, until next time, remember, one man's filth is another man's bible.