Inside Aaron Hernandez's mind
New docu-series devotes too much time to sexuality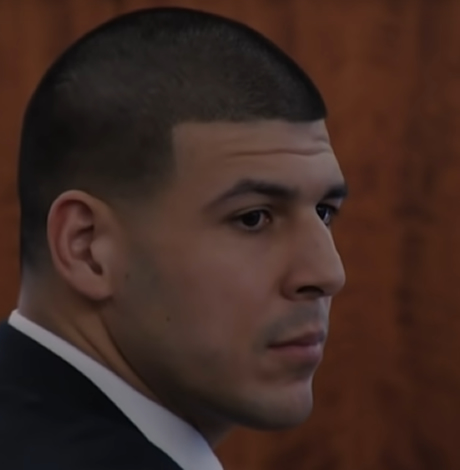 "I better hear no lip-syncing tomorrow." — Lady Gaga, from the stage of her Miami show on All Super Bowl's Eve. She added, "I love you, J. Lo. I love you Shakira." I think she may love them a little less today. Shakira didn't even attempt to hide her lip-syncing, while Lopez spent most of her stage time pole dancing.
My favorite part of the Super Bowl is the commercials. This year, we had Molly Ringwald hawking avocados, Winona Ryder doing something in the snow, MC Hammer selling Cheetos, a "Queer Eye" pushing Pop Tarts, Ellen and Portia extolling the virtues of Alexa, and a trio of Bostonians (Chris Evans, John Krasinski and Rachel Dratch) endorsing Hyundai. I was excited when I heard Sofia Vergara was in a commercial called, "When We Come Together." Alas, it was nothing like I expected.
Then there was the spot for Sabra hummus starring Kim Chi and Miz Cracker.  Many media outlets reported that this was the first time drag queens appeared in a Super Bowl commercial. Not true. Way back during the 2000 Super Bowl, RuPaul starred in a commercial for WebEx, a video conferencing site. Since the supermodel of the world wasn't yet a household name, the commercial began with her saying, "This meeting is a real drag." Check it out on BillyMasters.com.
Many of you have asked me about the Netflix docuseries, "Killer Inside: The Mind of Aaron Hernandez." There's been a lot of criticism that the show focuses too much on the former tight end's sexual orientation. It even kicks off with the song "I'm Always Chasing Rainbows." Subtle. In addition to his brain injuries, there is conjecture that his being outed on the radio led to his suicide two days later (an allegation echoed by Aaron's brother). The doc spent an inordinate amount of time blaming his violent tendencies on his internal sexual conflict.
I've previously told you the allegations of former Marine, Dennis SanSoucie. He claims to have had a "relationship" with Aaron from 7th grade until they were juniors in high school. He also states that while Hernandez didn't want to be gay, he "participated" with many people. "I was a small piece of Aaron's sexual activity." And yet, to the best of my knowledge, no other "participants" have come forward. Dennis says Aaron was terrified of his father finding out. "Mr. Hernandez was well-known as a man's man; a father that slapped the faggot right out of you." However, Mr. Hernandez died when his son was 16. It seems that rather than free Aaron, it made him snap. Of course, his mother shacking up with his favorite cousin's husband probably didn't help.
I don't think the doc ever mentioned Aaron having beards or girlfriends – aside from his fiancée, Shayanna Jenkins. In a recent interview, Shayanna weighed in on all the speculation. "You can't describe someone's sexuality without them being here. Although I've had a child with Aaron, I still can't tell you what he was feeling inside." Her words came back to me during a sequence in the documentary where they played a prison call between the couple. When he mentions being in "an all-male jail…besides 'those things'", Shayanna chastises him. "Stop calling them 'those things.' Stop it. That is so rude. They are called transgender. Don't call them 'those things.'"
Across the pond, "Doctor Who" is making history. For those of you who don't know, the titular character of the venerable series has been played by 13 actors since 1963. I read an article that "Doctor Who" is being played by Jodie Whittaker. Well, I got all excited – the little boy from "Family Affair" finally got a gig! Then I realized Johnny Whitaker PLAYED Jody (with a Y) on the show, twin to Buffy who died of an overdose as a teen. This Jodie Whittaker is a woman, and she's been Doctor Who since 2017. The person playing the latest incarnation is actually Jo Martin, which is historic because Jo is the first Doctor Who of color (to say nothing of a female Doctor Who of color).  And how clever of the Brits to do this right in the middle of Brexit and Megxit.
By the by, guess who returned to "Doctor Who?" Our very own John Barrowman – as Captain Jack, naturally. Why did it take Barrowman 10 years to rejoin to the franchise? Apparently the previous showrunner was not a fan. However, Chris Chibnall was recently hired – and he had previously been the showrunner for "Torchwood" (the "Doctor Who" spin-off starring Barrowman as Captain Jack). So that led the way to his return. Although Barrowman's appearance was a one-off, I am told he could be back in the future.
When I can write so much about the Super Bowl without ever mentioning the game, it's time to end yet another column. Let me quickly remind you to check out BillyMasters.com – the site that sticks to what it knows. If you have a question, drop an e-mail to [email protected] and I promise to get back to you before Meghan Markle is cast as the next Doctor Who!  Until next time, remember, one man's filth is another man's bible.
Wentworth Miller won't play straight anymore
And Scott Baio wins praise from Trump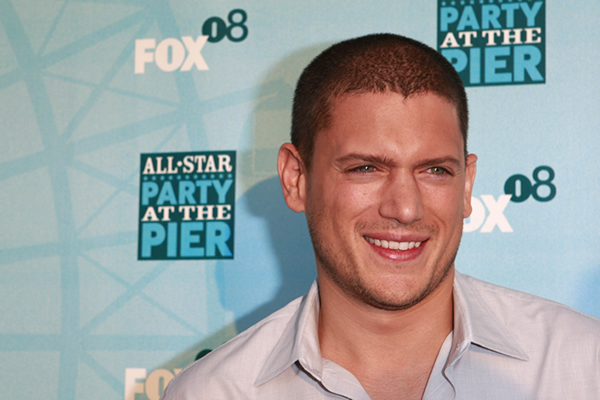 "You can't say that marriage is a union between one man and one woman. Until very recently, that's what the vast majority of Americans thought. Now it's considered bigotry." —Supreme Court Justice Samuel Alito. So much for impartiality.
Our opening quote could have been, "The road to hell is paved with good intentions." Melissa McCarthy's upcoming flick, "Superintelligence" had a carefully thought out promotional plan. During "20 Days of Kindness," HBO Max would donate $20K a day to a worthy charity. What could go wrong, right? Wrong. One of the recipients was Exodus Cry, an organization that is against reproductive choice and vilifies the LGBTQ community. When Melissa heard about this, she was outraged enough to cry through an apology. "There's no other way to say it – we blew it. We made a mistake and we backed a charity that, upon proper vetting, stands for everything that we do not. So I want to thank everyone on social media who said, 'What are you doing? Are you sure you want to back this?' Because the answer was no, we do not." How do you rectify that? McCarthy says, "We have pulled it." So who's getting that $20K?
I got a laugh when one outlet referred to thespian Scott Baio as a "former actor." Baio's good deed was to rearrange the mugs in his local Michael's to read "Trump Is Still Your President." "Thank you Scott, and stay tuned. You are terrific!" Tweeted Trump in response to Baio's photo. I don't know what's more shocking – that Trump thinks Scott is terrific, or that Baio is into crafting. Or, perhaps he was working in the mugs section that day.
Wentworth Miller made a revelation on Instagram regarding his future with "Prison Break." "I just don't want to play straight characters. Their stories have been told (and told). So. No more Michael. If you were a fan of the show, hoping for additional seasons…I understand this is disappointing. I'm sorry. If you're hot and bothered bec you fell in love with a fictional straight man played by a real gay one…That's your work." Miller's "Prison Break" brother, Dominic Purcell, was among the first to respond. "It was fun mate. What a ride it was. Fully support and understand your reasoning. Glad you have made this decision for your health and your truth. Keep the posts coming…love ya brother."
Then there's Viggo Mortensen – who, by all accounts, is heterosexual. He's writing, directing, and starring in his next film. My God – he's like the male Streisand. All he has to do is sing the theme song wearing Lee Press On Nails! Anyway, "Falling" is about a homophobic and racist man suffering from dementia. Viggo plays the man's son – who happens to be a gay, married man. Mortensen claims that this is not "a gimmick, anchor, or some trigger." In fact, he didn't originally write the role to be gay – but felt it made for a more compelling story. He added, "I apologize to all the proctologists for casting David Cronenberg" – who plays a proctologist in the film. I might add that I don't believe Viggo ever met any hobbits in real life!
FYI, I had already announced I was taking Thanksgiving Week off. But, due to circumstances beyond my control (and you know how I hate that), I'm going to be indisposed for this week as well. Fear not – we'll be back right with a special series of shows for December. Stay tuned.
Remember Michael Cohen? El Presidente's former fixer? He appears in a tantalizing video – courtesy of Matthew Camp, who is a former NYC go-go boy. For some reason, Cohen made a Cameo video where he says the following: "I just want to say how amazing Matthew Camp is on OnlyFans. Having a blast enjoying every minute with you guys. Good luck. Love it. Stay safe. Stay Covid-free. And, again, OnlyFans – having a blast with him." Things that make you go, "Hmm." I smell an endorsement coming for "Billy Masters LIVE". In the meantime, you can see both Camp and Cohen on BillyMasters.com.
If Cohen loves Camp, he'll love our "Ask Billy" question. Danny in San Francisco writes, "Did you hear that the Zakar Twins said they'd release some nude photos if Biden won? Well, where are they?"
Actually, they promised a whole lotta things. Things like this: "Will post nudes if (when?) Trump loses." They kinda modified the deal when they heard of Biden's win. "Alright, alright, a deals a deal. Butts out for Biden! You want full-frontal? Wait for AOC to take office." Of course, you don't want to wait. You just have to check out BillyMasters.com.
When brothers' butts are out for Biden (or, I venture to say, anyone else who comes along), it's time to end yet another column. Sorry to take this week off, but I'm dealing with some sticky situations – none of which concern my penis (at least, not yet). But there are more than enough penii for you on BillyMasters.com – the site that shows full-frontal with or without AOC! Even though I'm tied up, I'm never too busy to answer your questions. Feel free to write me at [email protected], and I promise to get back to you before Scott Baio gets promoted to Manager of Mugs at Michael's! So, until next time, remember, one man's filth is another man's bible.