Who will play Marvel's Iceman?
Shia LeBoeuf and Colton Haynes both want role: report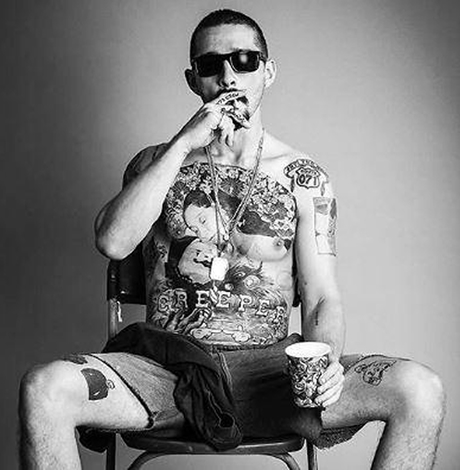 "It wasn't me." — Kathy Griffin's Tweet after reports that there was a shooter outside the White House.
I'm more than a little bit psychic – but you already knew that. Last week, I bemoaned life without "The View" (the show is on hiatus until Labor Day). I also mused whether Sara Haines would return now that her "GMA" offshoot has been cancelled. Moments after the ink dried on that column, ABC began negotiations with Sara to return to "The View." Since Abby Huntsman's abrupt departure, there's been an empty seat at the table.  While that's been fine during the pandemic, it could get tricky in the fall given Meghan McCain's imminent maternity leave.
In news from the Marvel Universe, Wiccan and Hulkling, members of the Young Avengers, got married. While Marvel has celebrated same-sex weddings before (most notably, the June 20, 2012 nuptials of Northstar and Kyle), this was a first…this pair scurried off and had a quickie Vegas ceremony. How kitschy! It may have been spontaneous, but the boys have been courting since 2005.
Speaking of Marvel, the company has secured permission to use the X-Men in their Marvel Cinematic Universe. And our very own Colton Haynes has a new goal in life – to play Iceman! According to insiders, Shia LeBeouf has already been approached, but that isn't stopping Colton from taking his case to social media.
Zac Efron has just been cast in a remake of "Three Men and a Baby." The new flick is being made for Disney+, so it's kinda a homecoming for Zac, who made a name for himself with the company's "High School Musical" flicks. No word on other co-stars, or which of the "men" Zac will play, but my money is on Guttenberg.
I'm calling this Reunion Week on "Billy Masters LIVE," but that's kind of a misnomer. I don't believe these particular groupings have ever been assembled before.  On Tuesday, Aug. 18, we pay tribute to the long-running musical review "Naked Boys Singing," including members of the original creative team and cast. And on Thursday, well, even I can't believe it. Our special "Hairspray" show will include the Tracy from the movie musical, Nikki Blonsky, and the Link from TV, Garrett Clayton. We'll also have some special guests connected with the show. Stay tuned for a BIG surprise or two. Yes, summer sizzles on Billy Masters TV – on YouTube.
Our shows last week kicked off with the dynamic Lena Hall, who you'll remember from "Hedwig and the Angry Inch." I knew she was wildly talented, but I didn't know she was hysterically funny and smart as a whip. Speaking of smart, talented and funny, Fran Drescher returned to the show on Thursday to talk about her documentary on REELZ, her rescue dog, and even introduce us to the workmen at her home – much to the delight of her worldwide fans who were commenting like crazy. Then, Broadway leading man Max von Essen discussed his livestream concert (which you can see on BroadwayWorld.com). The icing on the cake was the appearance of Max's "Falsettos" co-star, Nick Adams. It was a lovefest all around, as you can see on BillyMasters.com/TV.
Pandemic or not, Billy Masters stays away from Provincetown for no man. As it turns out, that's exactly how many men I had – because, you know, there's a pandemic going on. I did get to see some incredible shows – and it's simply coincidental that all of these artists have appeared on "Billy Masters LIVE" (I'm not risking life and limb to see Vicki Lawrence Schultz). At the Crown and Anchor, I saw Judy Gold, Varla Jean Merman, and Edmund Bagnell. And at the Pilgrim House, I saw Branden and James.  Make no mistake: these performers are all at the peak of their profession, and Ptown is lucky to have them during this crazy time. You can see the full reviews as well as other details on BillyMasters.com.
Our "Ask Billy" question comes from Randy in London: "Cheers from the UK. Big fan. What has Mitch Hewer been up to? It's been a minute. One doesn't hear much of him anymore, but he was my guilty pleasure."
Mine as well, M8. For those of you who are not Anglophiles, Hewer was one of those bleached blonde twink types who appeared on such UK shows as "Britannia High." He was even a stripper in the Take That musical, "Never Forget".  I don't believe he's done anything since leaving "Casualty" – at least nothing of note. While he is said to be heterosexual, it bears mentioning that he has played gay, such as on "Skins." And we happen to have a video where he shows quite a bit of skin. Let's just say even the Yanks will enjoy it…if you catch my drift. You can get some more visual clues on BillyMasters.com.
When our answer is a stroke of genius, it's definitely time to end another column.  Before closing this week, I want to take a moment to remember a dear friend who you'll know as Roman Heart. The porn superstar was truly as beautiful on the inside as he was on the outside – and that's saying something. He also had a multitude of troubles, which we'd talk about well into the night. Rest in peace, my dear friend. Since there's no rest for the wicked, I'm constantly busy writing the column, doing shows, and oodles of other things on BillyMasters.com – the site that is virus-free.  If you have a question, dash it off to [email protected], and I promise to get back to you before I answer a question you haven't asked…yet!  Until next time, remember, one man's filth is another man's bible.
Wentworth Miller won't play straight anymore
And Scott Baio wins praise from Trump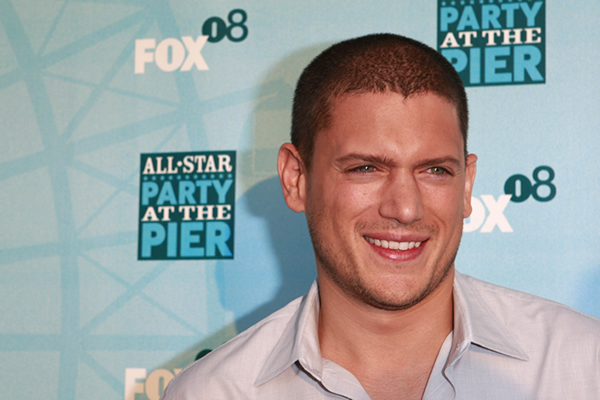 "You can't say that marriage is a union between one man and one woman. Until very recently, that's what the vast majority of Americans thought. Now it's considered bigotry." —Supreme Court Justice Samuel Alito. So much for impartiality.
Our opening quote could have been, "The road to hell is paved with good intentions." Melissa McCarthy's upcoming flick, "Superintelligence" had a carefully thought out promotional plan. During "20 Days of Kindness," HBO Max would donate $20K a day to a worthy charity. What could go wrong, right? Wrong. One of the recipients was Exodus Cry, an organization that is against reproductive choice and vilifies the LGBTQ community. When Melissa heard about this, she was outraged enough to cry through an apology. "There's no other way to say it – we blew it. We made a mistake and we backed a charity that, upon proper vetting, stands for everything that we do not. So I want to thank everyone on social media who said, 'What are you doing? Are you sure you want to back this?' Because the answer was no, we do not." How do you rectify that? McCarthy says, "We have pulled it." So who's getting that $20K?
I got a laugh when one outlet referred to thespian Scott Baio as a "former actor." Baio's good deed was to rearrange the mugs in his local Michael's to read "Trump Is Still Your President." "Thank you Scott, and stay tuned. You are terrific!" Tweeted Trump in response to Baio's photo. I don't know what's more shocking – that Trump thinks Scott is terrific, or that Baio is into crafting. Or, perhaps he was working in the mugs section that day.
Wentworth Miller made a revelation on Instagram regarding his future with "Prison Break." "I just don't want to play straight characters. Their stories have been told (and told). So. No more Michael. If you were a fan of the show, hoping for additional seasons…I understand this is disappointing. I'm sorry. If you're hot and bothered bec you fell in love with a fictional straight man played by a real gay one…That's your work." Miller's "Prison Break" brother, Dominic Purcell, was among the first to respond. "It was fun mate. What a ride it was. Fully support and understand your reasoning. Glad you have made this decision for your health and your truth. Keep the posts coming…love ya brother."
Then there's Viggo Mortensen – who, by all accounts, is heterosexual. He's writing, directing, and starring in his next film. My God – he's like the male Streisand. All he has to do is sing the theme song wearing Lee Press On Nails! Anyway, "Falling" is about a homophobic and racist man suffering from dementia. Viggo plays the man's son – who happens to be a gay, married man. Mortensen claims that this is not "a gimmick, anchor, or some trigger." In fact, he didn't originally write the role to be gay – but felt it made for a more compelling story. He added, "I apologize to all the proctologists for casting David Cronenberg" – who plays a proctologist in the film. I might add that I don't believe Viggo ever met any hobbits in real life!
FYI, I had already announced I was taking Thanksgiving Week off. But, due to circumstances beyond my control (and you know how I hate that), I'm going to be indisposed for this week as well. Fear not – we'll be back right with a special series of shows for December. Stay tuned.
Remember Michael Cohen? El Presidente's former fixer? He appears in a tantalizing video – courtesy of Matthew Camp, who is a former NYC go-go boy. For some reason, Cohen made a Cameo video where he says the following: "I just want to say how amazing Matthew Camp is on OnlyFans. Having a blast enjoying every minute with you guys. Good luck. Love it. Stay safe. Stay Covid-free. And, again, OnlyFans – having a blast with him." Things that make you go, "Hmm." I smell an endorsement coming for "Billy Masters LIVE". In the meantime, you can see both Camp and Cohen on BillyMasters.com.
If Cohen loves Camp, he'll love our "Ask Billy" question. Danny in San Francisco writes, "Did you hear that the Zakar Twins said they'd release some nude photos if Biden won? Well, where are they?"
Actually, they promised a whole lotta things. Things like this: "Will post nudes if (when?) Trump loses." They kinda modified the deal when they heard of Biden's win. "Alright, alright, a deals a deal. Butts out for Biden! You want full-frontal? Wait for AOC to take office." Of course, you don't want to wait. You just have to check out BillyMasters.com.
When brothers' butts are out for Biden (or, I venture to say, anyone else who comes along), it's time to end yet another column. Sorry to take this week off, but I'm dealing with some sticky situations – none of which concern my penis (at least, not yet). But there are more than enough penii for you on BillyMasters.com – the site that shows full-frontal with or without AOC! Even though I'm tied up, I'm never too busy to answer your questions. Feel free to write me at [email protected], and I promise to get back to you before Scott Baio gets promoted to Manager of Mugs at Michael's! So, until next time, remember, one man's filth is another man's bible.