Billy Masters spotlights Lady G's tainted politics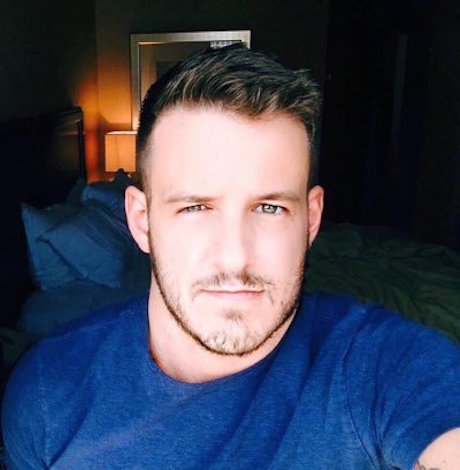 "Alone we can achieve so little; together we can achieve so much." – Tiffany Trump.
Actually, the Trump spawn was quoting Helen Keller – because, when I think of one, I automatically think of the other. Tiff's Tweet had the hashtags #BlackoutTuesday and #JusticeForGeorgeFloyd. A lovely sentiment, but bear in mind she also reTweets her dad's posts.
For years, people have whispered that Lindsey Graham is gay. I can't say he is or isn't – I never fucked him (but that's hardly a litmus test). The Republican senator from South Carolina was the target of claims initiated by gay porn star Sean Harding. "
There is a homophobic republican senator who is no better than Trump who keeps passing legislation that is damaging to the lgbt and minority communities. Every sex worker I know has been hired by this man. Wondering if enough of us spoke out if that could get him out of office?" Sean then Tweeted, "I cannot do this alone. If you'd be willing to stand with me against LG please let me know." LG stands for "Lady Graham" – allegedly the nickname hookers use for Lindsey. Harding added that every news network wants to interview him, and high-profile attorneys are offering their services. If Sean offers his services, I'm in!
Why is this all happening now?
I don't believe it's Graham's support for El Presidente. Nor do I think it's his seemingly racist views. I believe it's because, for the first time since becoming a Senator (in 2003), he is in danger of losing his job. Many polls predict that a young, black Democrat could beat Lindsey in November. Days after this column comes out, South Carolina will have their primary. When the dust settles, Jaime Harrison will likely be the Democratic nominee.
Some suggest this would not be the first time Graham would be up against a young, black man – but to make such a claim would be beneath me. It also may not be the first time Graham was beneath a young, black man!
Then there's Lea Michele, who I always heard was "difficult." Then we heard from Samantha Ware, who appeared on "Glee." In response to a Tweet Lea made last week about standing with the protesters, Ware wrote (in all CAPS, which I will change): "Remember when you made my first television gig a living hell? Cause Ill never forget. I believe you told everyone that if you had the opportunity you would 'shit in my wig' amongst other traumatic micro-agressions that made me question a career in Hollywood." Similar stories were shared by Amber Riley, Melissa Benoist, Alex Newell, and Willam Belli. Michele's response? "Whether it was my privileged position and perspective that cause me to be perceived as insensitive or inappropriate at times or whether it was just my immaturity and me just being unnecessarily difficult, I apologize for my behavior and for any pain which I have caused. We can all grow and change and I have definitely used these past several months to reflect on my own shortcomings." This sounds kinda like an apology I once gave to a close friend. "I don't know what you're angry about, and I don't think I did anything wrong. But I'm sorry you're upset." Thanks…no thanks.
I suspect we'll hear more about Lea this week on "Billy Masters LIVE!". On Thursday, June 11th, we'll be celebrating LA Pride 50. Momma will be co-hosting with me, since we co-hosted the festivities in West Hollywood for years. We'll be joined by many people who worked with us both onstage and behind the scenes – including the aforementioned Willam Belli. And on Tuesday, June 9th, #BMLive will be celebrating the life of Joan Rivers. Many people who worked with Auntie Joan will be sharing anecdotes – including Charles Busch and Jackie Beat. Tune in on BillyMasters.com/TV.
Continuing our celebration of Pride Month, last week was a dragapalooza on Billy Masters LIVE! Over our two shows we had Frank DeCaro discussing his book "Drag: Combing Through the Big Wigs of Show Business", and four of the greatest exponents of the art form – Lady Bunny, Lypsinka, Simply Barbra, and Jimmy James. And, for the first time in 16 years, I publicly celebrated my anniversary to gay porn legend Kurt Young. You can see all of those shows on our website or on our YouTube channel, Billy Masters TV.
Anderson Cooper and Andy Cohen were responsible for two of the most enjoyable hours of television I had in a long time. The duo appeared on the finale of celebrity "Who Wants to Be a Millionaire". First Anderson Cooper was in the hot seat aided by Andy Cohen. Then they switched positions – which is a recurring fantasy I have about one of them. Anderson walked away with $500K going to provide Kevlar vests for police dogs, while Cohen only made $32K for Planned Parenthood. In his defense, all three of us got that last question wrong.
Our "Ask Billy" question comes from Gary in Maine. "Did you see Jason Derulo as 'Spiderman'? What is it about him and his penis? Why is he always showing it off?"
If you had Jason Derulo's penis, wouldn't you be showing it off? In the video, Jason is winched into a snug "Spiderman" costume, which features something Tobey Maguire never had – a large, cylindrical mass cutting across his nether regions. Perhaps we should feel sorry for Derulo. Maybe he's one of those guys who is simply always hard. I've known men like this – such a burden, as you'll see on BillyMasters.com.
When Derulo is shooting something other than spider webs, it's definitely time to end yet another column. What is that milky white substance? Check it out at www.BillyMasters.com – the site that is lactose-free. However, we're not fun-free. On Mondays, this column comes out. Then we have new episodes of "Billy Masters LIVE!" every Tuesday and Thursday. Plus you can see all of the past episodes if you subscribe (for free) to Billy Masters TV on YouTube. You want more? No problem. Just send a note to [email protected], and I promise to get back to you before Lady Graham decorates her office to resemble "Downton Abbey"! Until next time, remember, one man's filth is another man's bible.
Wentworth Miller won't play straight anymore
And Scott Baio wins praise from Trump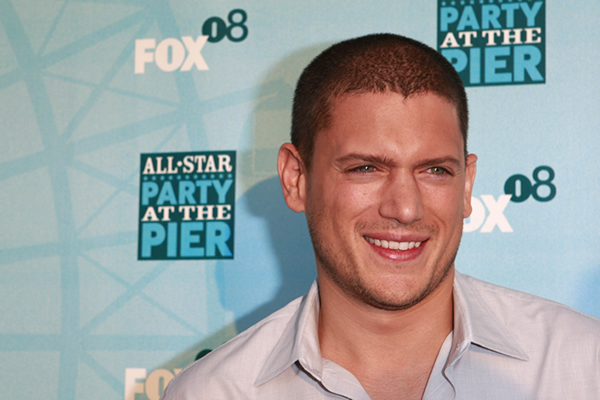 "You can't say that marriage is a union between one man and one woman. Until very recently, that's what the vast majority of Americans thought. Now it's considered bigotry." —Supreme Court Justice Samuel Alito. So much for impartiality.
Our opening quote could have been, "The road to hell is paved with good intentions." Melissa McCarthy's upcoming flick, "Superintelligence" had a carefully thought out promotional plan. During "20 Days of Kindness," HBO Max would donate $20K a day to a worthy charity. What could go wrong, right? Wrong. One of the recipients was Exodus Cry, an organization that is against reproductive choice and vilifies the LGBTQ community. When Melissa heard about this, she was outraged enough to cry through an apology. "There's no other way to say it – we blew it. We made a mistake and we backed a charity that, upon proper vetting, stands for everything that we do not. So I want to thank everyone on social media who said, 'What are you doing? Are you sure you want to back this?' Because the answer was no, we do not." How do you rectify that? McCarthy says, "We have pulled it." So who's getting that $20K?
I got a laugh when one outlet referred to thespian Scott Baio as a "former actor." Baio's good deed was to rearrange the mugs in his local Michael's to read "Trump Is Still Your President." "Thank you Scott, and stay tuned. You are terrific!" Tweeted Trump in response to Baio's photo. I don't know what's more shocking – that Trump thinks Scott is terrific, or that Baio is into crafting. Or, perhaps he was working in the mugs section that day.
Wentworth Miller made a revelation on Instagram regarding his future with "Prison Break." "I just don't want to play straight characters. Their stories have been told (and told). So. No more Michael. If you were a fan of the show, hoping for additional seasons…I understand this is disappointing. I'm sorry. If you're hot and bothered bec you fell in love with a fictional straight man played by a real gay one…That's your work." Miller's "Prison Break" brother, Dominic Purcell, was among the first to respond. "It was fun mate. What a ride it was. Fully support and understand your reasoning. Glad you have made this decision for your health and your truth. Keep the posts coming…love ya brother."
Then there's Viggo Mortensen – who, by all accounts, is heterosexual. He's writing, directing, and starring in his next film. My God – he's like the male Streisand. All he has to do is sing the theme song wearing Lee Press On Nails! Anyway, "Falling" is about a homophobic and racist man suffering from dementia. Viggo plays the man's son – who happens to be a gay, married man. Mortensen claims that this is not "a gimmick, anchor, or some trigger." In fact, he didn't originally write the role to be gay – but felt it made for a more compelling story. He added, "I apologize to all the proctologists for casting David Cronenberg" – who plays a proctologist in the film. I might add that I don't believe Viggo ever met any hobbits in real life!
FYI, I had already announced I was taking Thanksgiving Week off. But, due to circumstances beyond my control (and you know how I hate that), I'm going to be indisposed for this week as well. Fear not – we'll be back right with a special series of shows for December. Stay tuned.
Remember Michael Cohen? El Presidente's former fixer? He appears in a tantalizing video – courtesy of Matthew Camp, who is a former NYC go-go boy. For some reason, Cohen made a Cameo video where he says the following: "I just want to say how amazing Matthew Camp is on OnlyFans. Having a blast enjoying every minute with you guys. Good luck. Love it. Stay safe. Stay Covid-free. And, again, OnlyFans – having a blast with him." Things that make you go, "Hmm." I smell an endorsement coming for "Billy Masters LIVE". In the meantime, you can see both Camp and Cohen on BillyMasters.com.
If Cohen loves Camp, he'll love our "Ask Billy" question. Danny in San Francisco writes, "Did you hear that the Zakar Twins said they'd release some nude photos if Biden won? Well, where are they?"
Actually, they promised a whole lotta things. Things like this: "Will post nudes if (when?) Trump loses." They kinda modified the deal when they heard of Biden's win. "Alright, alright, a deals a deal. Butts out for Biden! You want full-frontal? Wait for AOC to take office." Of course, you don't want to wait. You just have to check out BillyMasters.com.
When brothers' butts are out for Biden (or, I venture to say, anyone else who comes along), it's time to end yet another column. Sorry to take this week off, but I'm dealing with some sticky situations – none of which concern my penis (at least, not yet). But there are more than enough penii for you on BillyMasters.com – the site that shows full-frontal with or without AOC! Even though I'm tied up, I'm never too busy to answer your questions. Feel free to write me at [email protected], and I promise to get back to you before Scott Baio gets promoted to Manager of Mugs at Michael's! So, until next time, remember, one man's filth is another man's bible.
Ellen hemorrhaging social media followers
String of scandals taking its toll on TV host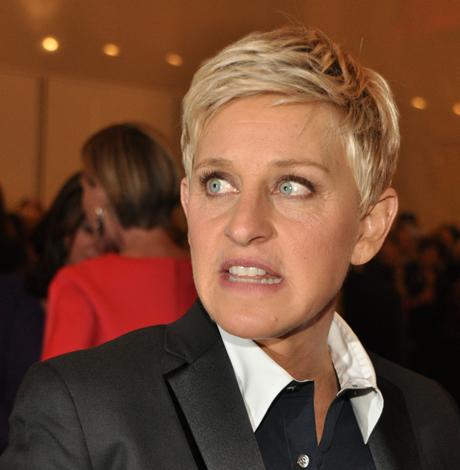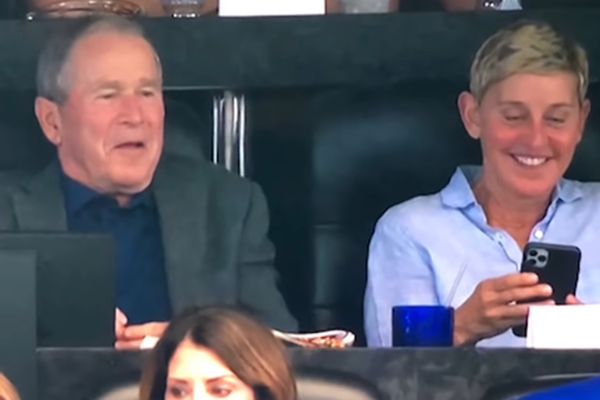 "We've got control of this thing. If you look at my Instagram, it's gone to almost nothing." —Donald Jr. tells Laura Ingraham that people don't have to worry about quarantine or the coronavirus, and that the deaths are "almost nothing." Who died and made this guy…well, anything? Oh, yeah – about 230,000 people.
I'm writing this column a handful of days before the election. And by the time you read it, you may be: a) drunk and happy or 2) drunk and miserable. Either way, I think it's safe to say liquor will be involved. It's clear the end is near when Omarosa shows up. For someone who was allegedly privy to lots of inside dirt, what did she disclose? Secrets from the Trump marriage. "I have known this couple since they were dating, they got married a year after 'The Apprentice' aired." After calling it "a very strange marriage", she made what may possibly be the understatement of the year: "Sometimes they like each other but sometimes she is repulsed by him." Perhaps Melania has finally joined the majority. I really don't care – do you?
If Biden takes Wisconsin, most of the credit has to go to WisDems. The group flooded the Internet with special shows, reunions, and other celebrity-laden fundraising events. They pulled out the stops on Halloween with "The Rocky Horror Show." An all-star cast was assembled but they were eclipsed by some of the classic film's stars. Barry Bostwick intoned Brad's songs. Little Nell worked overtime playing both Columbia and, for much of the show, Frank-N-Furter. Yes, Tim Curry was there, but one must remember that he suffered a stroke in 2012. Nonetheless, he valiantly attempted to revisit the role that catapulted him to fame with enormous difficulty.
Seth Green (Riff Raff), Rosario Dawson (Magenta), and David Arquette (Eddie) gave standout performances. There were also terrific cameos during the floor show from "Hairspray" alums Marissa Jaret Winokur and a sexy, corset-wearing Garrett Clayton. Jason Alexander was a great narrator, but Frankie Grande was a curious Dr. Scott, oozing all of the raw masculinity of a young Tina Louise. Lance Bass rocked out as Rocky…complete with golden Speedo. If you missed this one-time-only event, some notable moments can be found on BillyMasters.com.
People are fleeing Ellen DeGeneres' social media platforms en masse. She lost over half a million followers on Twitter and an equal number on Instagram. If those people are looking for someone new, might I suggest "Billy Masters TV"? The recent show with Lainie Kazan and Michele Lee in their first joint interview has gone viral and quickly became our most popular episode (beating out both Fran Drescher and Anita Pointer). Who would have thought Lainie and Mishy would become the queens of Billy Masters TV – I thought that was moi! Do me a favor and go to Billy Masters TV on YouTube and click "Subscribe". It costs you nothing and really helps us out.
Last week's shows with Christopher Sieber and Gilles Marini were great fun. This Tuesday, I'll host an Election Day special where I'll share gossip, chat with fans, and show some of my favorite moments from the last few months. On Thursday, we focus on the Emerging Artists Theatre, which is hosting a benefit reading of Brian Belovitch's play "Boys Don't Wear Lipstick." We'll chat with Belovitch, director Everett Quinton, and two of the stars who happen to be pals – Jonny Beauchamp and Tony winner Lena Hall. See all the shows on our YouTube channel, Billy Masters TV, or on BillyMasters.com/TV. "Billy Masters LIVE" – where the stars play by day.
Way back in 2012, Reed in Chicago sent in an "Ask Billy" question about Olympic gymnast Danell Leyva. At the time, some nude photos circulated that were allegedly texted to a girl he was trying to hook up with. Fast forward eight years and Danell has come out — on National Coming Out Day: "For a long time I've known that I wasn't straight. But because of some very personal reasons, I always rejected that side of me. Earlier this year I finally understood that I'm bi/pan (still trying to figure that one out)." He adds, "I also realized that, as of now at least, I'm not attracted to cis men." That's OK, Danell. And, yes, before you ask, I'll post the photos again on BillyMasters.com.
In lieu of a new "Ask Billy" question, I want to take a moment to remember my friend Nikki McKibbin. You knew her as the scrappy contestant on season one of "American Idol" who came in third. We did several Pride festivals together, and she was a hoot. She was a gal just waiting for a break. She got a few, but they never quite panned out the way she hoped. After a pretty hard life battling various addictions, she had an aneurysm last week and was brain-dead immediately. In accordance with her wishes, she was kept alive on machines for three days to arrange distribution of her organs. Till the end, she was a very special, giving person. Rest in peace, Nikk!
When I'm investigating dual citizenship, it's definitely time to end yet another column. Regardless of how the election goes, you should be checking out BillyMasters.com – the site that never disappoints. If you have a question, comment, or concern, drop a note to me at [email protected], and I promise to get back to you before all the votes are counted! So, until next time, remember, one man's filth is another man's bible.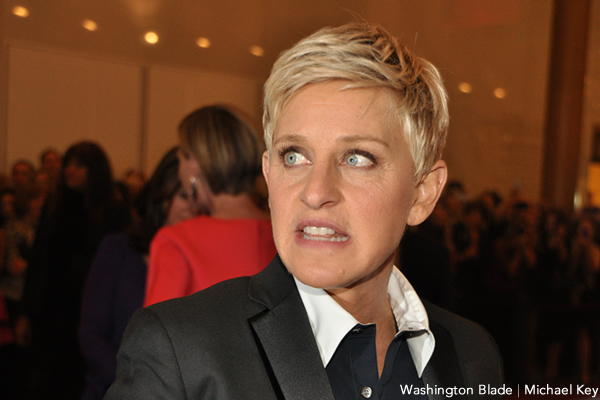 What will happen to the Oscars?
Some calling for ceremony to be scrapped amid pandemic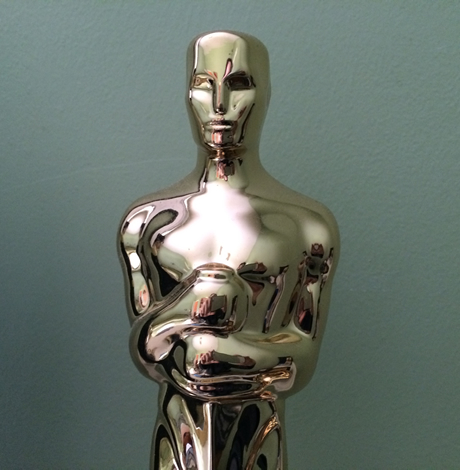 "I'm retired." — Joe Manganiello, responding to the idea of doing another "Magic Mike" sequel.
I wasn't following the race for New Mexico's House of Representatives until I found out one of the candidates did gay porn! Roger Montoya is a Democratic candidate. A conservative blogger reported that Montoya's "work" was done under the names Joe Savage and Eric Martinez (you can view his work on BillyMasters.com). In another refreshing first for a political porn sex scandal, Montoya is openly gay. He was also recognized as one of 10 "CNN Heroes" in 2019 for his work on anti-violence and HIV education programs. By the by, he is also openly HIV-positive. Roger said that he did two films to support himself as a young modern dancer in Los Angeles. "Those experiences do not reflect who I am, and they are insignificant in the scope of my life's work, yet they helped inspire my dedication to my community and the work I do to make sure that youth have opportunities, support and confidence."
Many legends have appeared on "Billy Masters LIVE." But I don't think we've had anyone as legendary as Ed Asner. I am thrilled to interview him on Thursday, Oct. 15, but I must confess that this plum booking basically fell into my lap. I contacted a publicist of someone who I thought would be a good guest. The publicist is no longer working with that person, but suggested Ed Asner – whose autobiography "Son of a Junkman" is an amazingly revealing read. Before you could say "spunk," Ed Asner was booked – and I'm frantically researching his fascinating life. You never know what will happen on "Billy Masters LIVE," 3 p.m. Eastern every Tuesday and Thursday. Check out Billy Masters TV on YouTube, or go to BillyMasters.com/TV.
Meanwhile, the world of entertainment continues limping along. You may be wondering what will happen to all those year-end blockbusters? The folks at the Academy of Motion Picture Arts and Sciences want to help the studios. The Oscars have been pushed from February to April 25. In the past, films needed to qualify by screening in a Los Angeles cinema three times a day for at least one week. However, the Academy's new rules allow films that are shown in cinemas OR drive-ins in LA, NYC, San Francisco, Chicago, Miami and Atlanta for a week. In addition, films that had scheduled theatrical releases but were seen on a streaming service due to the pandemic also qualify.
Some members of the Academy are asking that the Oscars not take place at all. The awards should still be given out. But due to the pandemic, most believe a live ceremony cannot take place safely. They also believe that doing a virtual event would tarnish the reputation of the Oscars. Stay tuned.
Remember the Tonys? Of course you don't – Broadway's biggest night traditionally happens during June (coincidentally, Pride Month). Meanwhile, we haven't even had nominations from the truncated season. That's all about to change. The Tony nominations were set to be announced live at 3 p.m. Eastern on YouTube on Oct. 15.

As to the ceremony itself, God only knows. Originally, it was supposed to air on CBS. Here is the latest official statement: "The 74th Annual Tony Awards will take place digitally in fall 2020." Well, doesn't that sound vague and unfulfilling. It's not like I haven't had memorable moments digitally. Frankly, it depends on the digits.
The latest on Broadway is that theaters will not open any earlier than May 30, 2021 and the phrase "don't hold your breath" springs to mind. What would this mean for the 2021 Tonys, which would typically take place in June? Perhaps whatever shows can open on one weekend will sweep the awards. In light of these delays, it's no surprise that the Hugh Jackman/Sutton Foster revival of "The Music Man" will now open on Feb. 10, 2022. And the new musical about Michael Jackson will bow sometime in September 2021.
Our "Ask Billy" question comes from Frank in Baltimore: "I heard about this movie with Dylan Sprouse playing an escort. Where can I find it?"
Last week, the short film "Daddy" was released. It features Ron Rifkin as an 80-year-old celebrating his first wedding anniversary as a widower — with a male prostitute! The hooker is played by the lovely – and actually quite touching – Dylan Sprouse (of the famed Sprouse twins). You'll recall we previously brought you nude photos of Dylan. Back to "Daddy" – the short was written and directed by Christian Coppola. And before you ask, yes, he is perched on a distant branch of the Coppola family tree. "I'm not close enough to get invited for Thanksgiving dinner," he quipped. As with the nudes, we'll post the flick on BillyMasters.com.
When my heart belongs to daddy's boy, it's definitely time to end yet another column. There was one curious moment in "Daddy." A woman standing next to the twosome in an elevator says, "You and your daddy look very handsome tonight." With a 50-year gap between the two, I might have gone for "Grand Daddy." But you can decide for yourself when you see it on BillyMasters.com – the site that can fill any gap. Of course, I'm always on hand should you need a hand…or a digit. Drop a note to [email protected], and I promise to get back to you before my autobiography drops. Until next time, remember, one man's filth is another man's bible.