LA County now collecting LGBTQ health data; Kuehl on the issue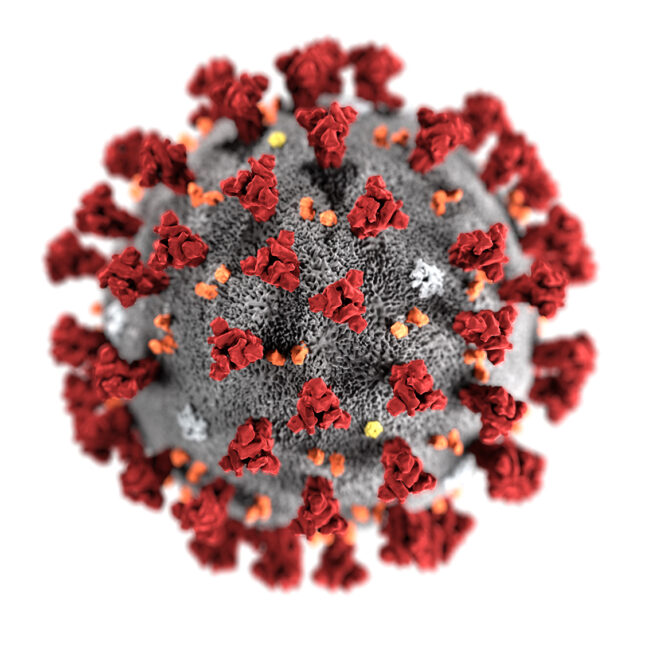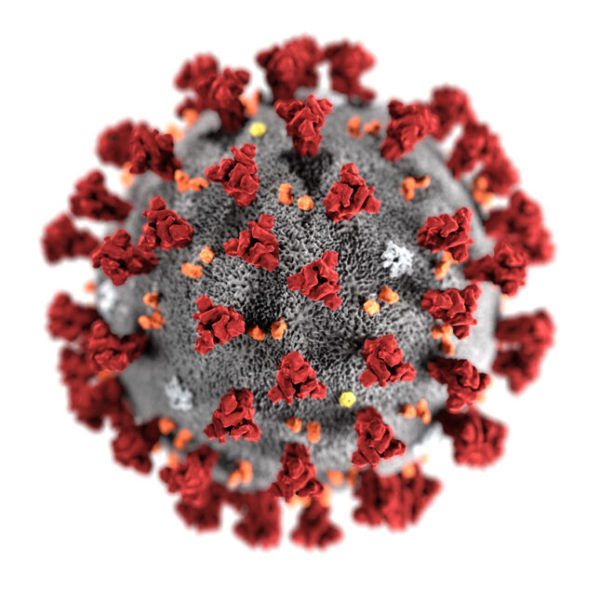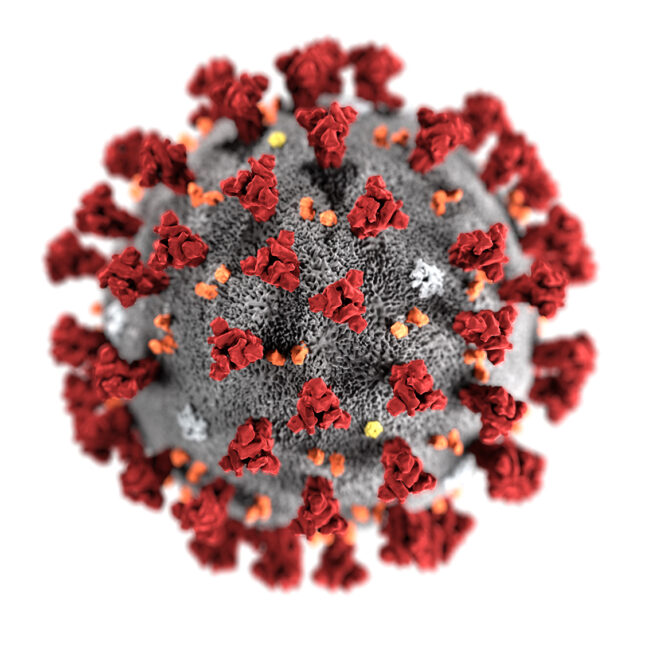 LGBTQ people in California are closer to being counted in the coronavirus pandemic.
Out Sen. Scott Wiener's SB 932- Collecting LGTBQ Data passed the Senate Appropriations Committee on Thursday, a high hurdle. The bill mandates that the state collect sexual orientation and gender identity (SOGI) data for anyone tested or treated for COVID-19.
California Gov. Gavin Newsom has indicated that he is working closely with Wiener to get SB 932 to his desk and has readied the Department of Public Health to receive the data. Additionally, Dr. Sonia Angell has been requesting the collection of LGBTQ data from the counties.
However, providers and counties are the data collectors and Newsom has declined to issue an Executive Order – using Wiener's bill as a template — to put one clear standard into effect for all providers and in all counties with independent health departments.
Therefore, Wiener has asked that an urgency clause be added so collection would begin right after the bill passes. If the request is approved, Wiener and sponsor Equality California will need a two-thirds majority instead of one half to have the clause go into effect.
The urgency is necessitated by the loss of data collected on LGBTQ people as asymptomatic, or positive cases, or among those who've died from COVID-19.  Wiener and Equality California Executive Director Rick Chavez Zbur have long expressed the need for urgency since every day that goes by means more LGBTQ people are uncounted, denied resources, and the respect and dignity of recognition, even in death, something very familiar to those who experienced the AIDS crisis.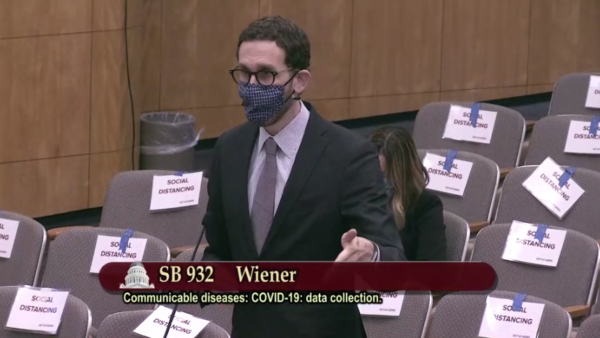 "I'll be honest. I wish I had not been forced to introduce this legislation," Wiener said during a May 13 Zoom news conference before heading to the committee. "I usually don't say that. This is frankly an issue that should've been taken care of already. Even though there is some law around LGBTQ data collection, the health context, we've learned that it has some gaps and holes that need to be filled in."
"Collecting demographic data for contagious diseases is not a new concept — it's already happening," with other demographic groups – which helps in highlighting "outrageous disparities" and helping guide critical responses, he continued.
Unfortunately, Wiener said, "essentially no data is being collected in California or elsewhere about COVID-19 impacts on the LGBT community on infection rates, on hospitalization rates, on death rates — that data simply isn't being collected. And that is frankly appalling. It is appalling that we have the ability to collect the data and it's simply — it's an afterthought. And that is unfortunately the history of the LGBTQ community, where we have to fight against invisibility all the time, we have to fight to be counted."
Meanwhile, Equality California has been working to provide LGBTQ-specific COVID resources not identified by the state or locally.
What has not been highlighted publicly is that behind the scenes, Los Angeles County Supervisors Barger and Kuehl have been finding a way to collect LGBTQ data locally, through the LA County Department of Public Health COVID portal.
On Thursday, June 18, Kuehl and the County announced that SOGI questions are now being  included in the general questionnaire asked of all people seeking an appointment to test for the coronavirus. This is the same questionnaire used by providers asking data questions on race, age, and sex.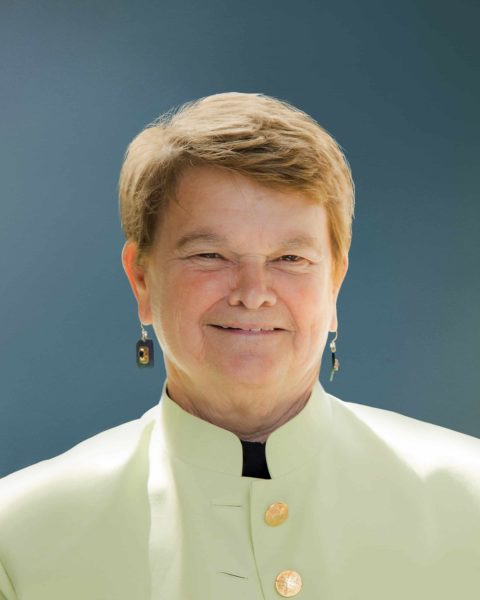 "LGBT people experience disproportionate rates of underlying illness, poverty, homelessness and discrimination," Kuehl said in a statement to the Los Angeles Blade. "That's why it's so important that we capture sexual orientation and gender identity information as people get tested for COVID-19. Knowing how COVID-19 is affecting LGBT populations will allow us to appropriately allocate resources and address needs within the community. I'm very grateful to the many people in government and local nonprofits who worked quickly to make sure we could start this data collection as quickly as possible."
"I want to thank LA County for their leadership on collecting SOGI data," Wiener told the Blade. "This is a great first step, but we need to see action on the state level and make sure that all health providers are collecting this data, not just LA County providers. I look forward to working with Equality California to pass SB 932."
"We are working closely with Supervisors Kathryn Barger and Sheila Kuehl's office as they begin collection of data on sexual orientation and gender identity in Los Angeles City and County," Zbur told the Blade. "Los Angeles has been a champion on this issue and we look forward to the California legislature and other counties following their lead, ensuring that our LGBTQ+ community is not left behind in the COVID-19 response."
Los Angeles County is the largest of California's 58 counties with a population of more than 10 million people. The Williams Institute has determined that LGBT adults account for 1.7 million of that population, 495,000 in LA county alone.
The SOGI questions are part of a list of drop-down questions asked after one signs up for COVID-19 testing.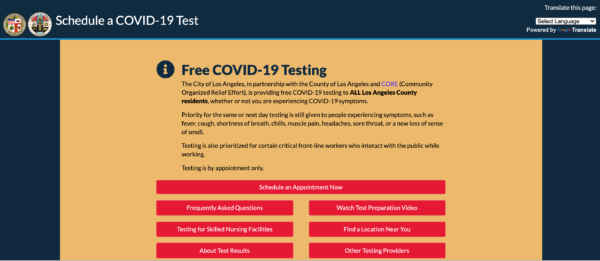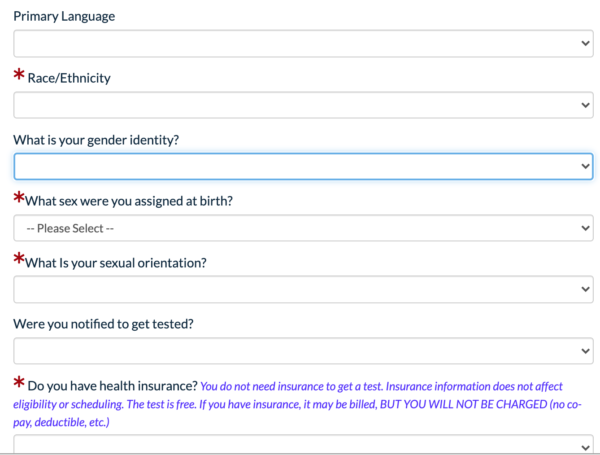 In an earlier interview, Kuehl, who passed her own measure last year requiring coroners to collect LGBTQ death data, explained why the LGBT data collection has been difficult.
"Part of the problem is there are a lot of different touch points to gather data in the pandemic," Kuehl said, noting that LA County Public Health is "a bit overwhelmed."
"We are working every day to incorporate SOGI data in everything," she said.
But there are several issues, starting with the fact that "there is no one place where we gather data about everything related to the pandemic."
There's testing information, infection and hospitalization information and the county is using five or six different testing laboratories.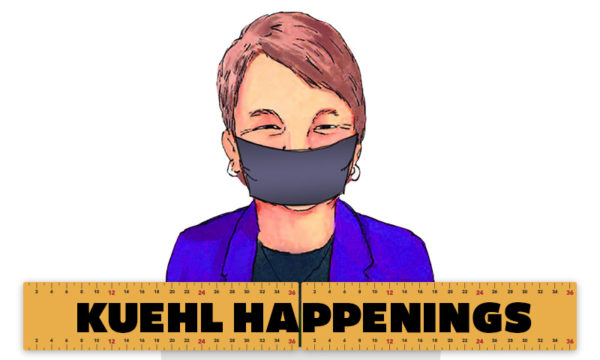 "So you have to gather the information at the point of test. And there is a question if you're going to a drive in free test — how the information is gathered when you're in a line of 500 cars… and you swab it yourself, and then you put it into a container as your car moves forward, like almost picking up food," Kuehl said.
And in gathering the data, "people are worried about 'why do you need this information about me in order for me just to find out if I'm sick?' And they're suspicious of it," she said. "It's not an easy question to ask regular people. 'Thank you for asking for a test. And by the way…would you check a box?'" And people are angry already because of the hassle of getting tested.
"There are a lot of things going on at the same time, but our office has been diligently pushing and trying to get through every question," Kuehl said. "And I have no doubt that we will be able to gather the data. But when people say we ought to be able to get it, they don't imagine how it's to be gotten….I think every shift forward is important. I have been the only one pushing to get this data into the public health arena."
"The other question that probably policy has to answer is why do you want the information and what do you do with it? The information when it's related to race, which is sort of the big difference now, really also then relates to geographic areas because you can concentrate resources in a geographic area that has been neglected. It's further proof that South LA doesn't have enough testing sites."
Meanwhile, the Trump administration is very deliberately erasing any reference to LGBTQ or gay or lesbian or bisexual or transgender or sexual orientation or gender identity from public policy, regulations or political playbook.
"All I can say, in a truncated version, is we are pushing very hard to have this data collected. And I think we will be successful," Kuehl said, adding that now they must figure out how best to use the information.
CDC: 85% of gay & lesbian adults in U.S. are vaccinated against COVID
Data on COVID-19 vaccination among LGBTQ persons limited because of the lack of routine SOGI data collection at the national & state levels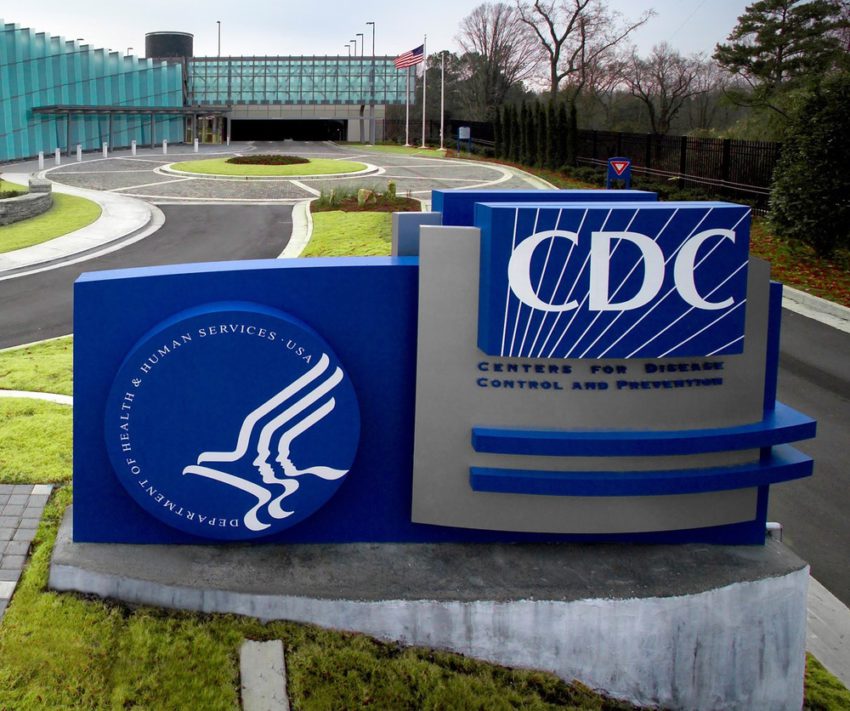 ATLANTA – A new study report released Friday by the Centers for Disease Control and Prevention, (CDC), found that found 85.4% of gay and lesbian Americans above age 18 had received at least one vaccine dose as of October 2021.
The study, conducted from August 29 until October 30, 2021, also found that by comparison, only 76.3% of heterosexuals reported receiving at least an initial dose by the same date.
The report noted that Lesbian, gay, bisexual, and transgender (LGBT) populations have higher prevalence of health conditions associated with severe COVID-19 illness compared with non-LGBT populations.
The potential for low vaccine confidence and coverage among LGBT populations is of concern because these persons historically experience challenges accessing, trusting, and receiving health care services
Data on COVID-19 vaccination among LGBT persons are limited, in part because of the lack of routine data collection on sexual orientation and gender identity at the national and state levels.
In March of 2021, the Blade reported the coronavirus (COVID-19) pandemic has revealed deep-seated inequities in health care for communities of color and amplifies social and economic factors that have contributed to those communities being hit hardest, and Mega-vaccination centers set up by California health officials and the Federal Emergency Management Agency have been addressing and tracking the issue- the LGBTQ communities are still not being tracked.
This lack of data collection has frustrated and angered California State Senator Scott Wiener who authored a bill last year that passed through the legislature and signed by Governor Gavin Newsom last Fall that mandates gathering sexual orientation and gender identity data related to the COVID testing in California.
"We're one year into the pandemic, and LGBTQ people continue to be erased in our public health response to COVID-19 — similar to our invisibility throughout history. No government is successfully tracking COVID-19 cases in the LGBTQ community, despite a law I wrote mandating that California do so," Weiner told the Blade. "And, we now know that LGBTQ people are more vulnerable to COVID-19. We've also just learned that vaccination demographic data doesn't include LGBTQ data. It simply shocking that in 2021, progressive health agencies continue to forget about our community," he added.
The CDC also noted that gay and lesbian adults were more likely to be concerned about COVID-19 and to believe in the safety and efficacy of vaccines.
"We know that the prevalence of certain health conditions associated with severe COVID-19 illness, such as cancer, smoking, and obesity, are higher in LGBT populations, and access to health care continues to be an issue for some people in the LGBT community," Dr. A.D. McNaghten, a member of the CDC's COVID-19 Emergency Response Team and corresponding author of the study, told ABC News. "We wanted to see if vaccination coverage among LGBT persons was the same as non-LGBT persons."
The CDC data recorded that bisexual and transgender adults had similar vaccination rates to heterosexual adults with 72.6% of bisexual adults fully vaccinated by the end of October, as were 71.4% of transgender adults. The numbers however for Black and Hispanic lesbian women had lower rates of vaccination at 57.9% and 72.6%, respectively, compared to Black and Hispanic heterosexual women at 75.6% and 80.5%, respectively.
Higher percentages of gay or lesbian adults and bisexual adults reported that they thought COVID-19 vaccine was very or somewhat important to protect oneself (90.8% and 86.8%, respectively) compared with heterosexual adults (80.4%), and higher percentages of adults who identified as transgender or nonbinary reported they thought COVID-19 vaccine was very or somewhat important to protect oneself (83.2%) compared with those who did not identify as transgender or nonbinary (80.7%).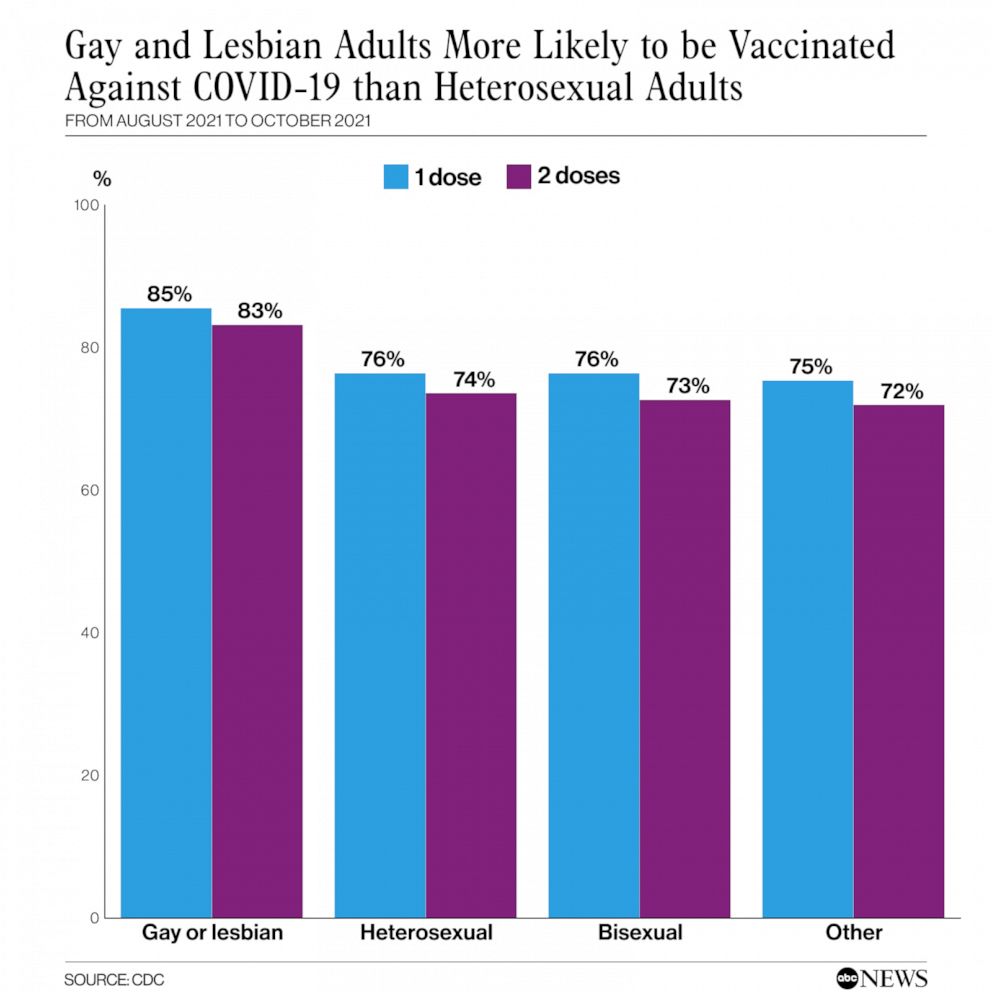 White House orders distribution of 400 million free N95 masks
Dr. Tom Inglesby, the administration's Covid testing coordinator; "We know that these masks provide better protection than cloth masks"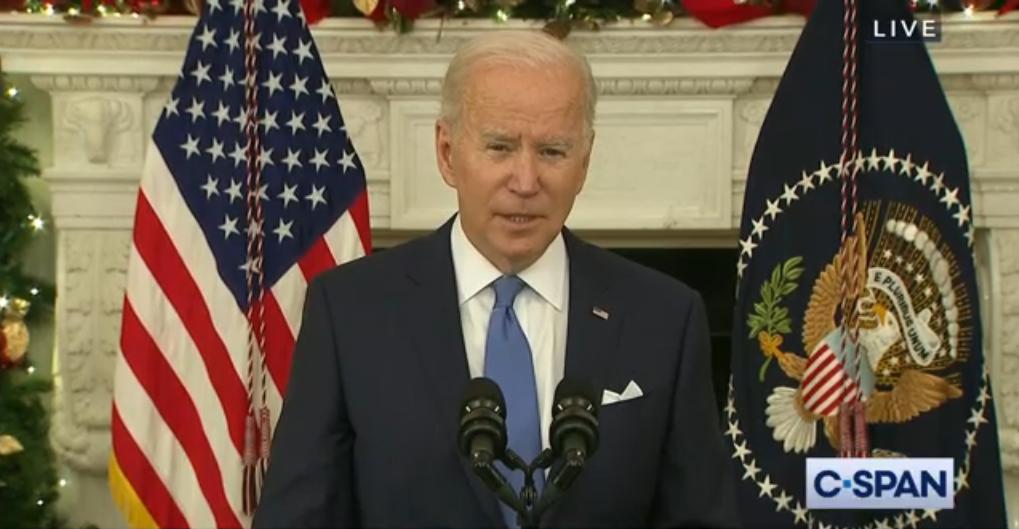 WASHINGTON – As the latest surge of the highly contagious and easily transmissible Omicron variant of the coronavirus continues to cause a rise in hospitalizations, especially among unvaccinated adults and children, the White House announced Wednesday it is making 400 million N95 masks available for free at thousands of locations across the nation.
The plan an admkistartion official said, is to start shipping the nonsurgical masks to pharmacies and community health centers to distribute this week, which will come from the Strategic National Stockpile.
In an interview with NBC News, Dr. Tom Inglesby, the administration's Covid testing coordinator, said, "We know that these masks provide better protection than cloth masks."
The N95 masks will be made available to everybody, and recipients will not be prioritized based on vulnerability to Covid, income or other criteria. Inglesby said the administration was "confident that people who want to access them will be able to access them," but it was not immediately clear how many masks a person could receive at one time.
On January 13, President Joe Biden had announced a plan to have the government distribute 1 billion rapid, at-home COVID-19 tests free to Americans, along with the N95 masks, as the administration works to fight the spiraling upward spike in coronavirus cases.
The White House website to order free at-home Covid tests went live Tuesday. The website says: "Every home in the U.S. is eligible to order 4 free at-home COVID-19 tests. The tests are completely free. Orders will usually ship in 7-12 days."
A White House official said Wednesday that the distribution of 400 million masks would be the largest deployment of personal protective equipment in U.S. history.
Inglesby told NBC News that the administration was "absolutely preparing for the possibility of additional variants in the future" and that people could expect the government to make N95 masks "more and more available."
Biden announces free masks, tests to fight omicron:
COVID-19 Cases increase by nearly 10 times in one month
While hospitalizations continue to climb, Public Health data shows that many positive cases are admitted for reasons other than COVID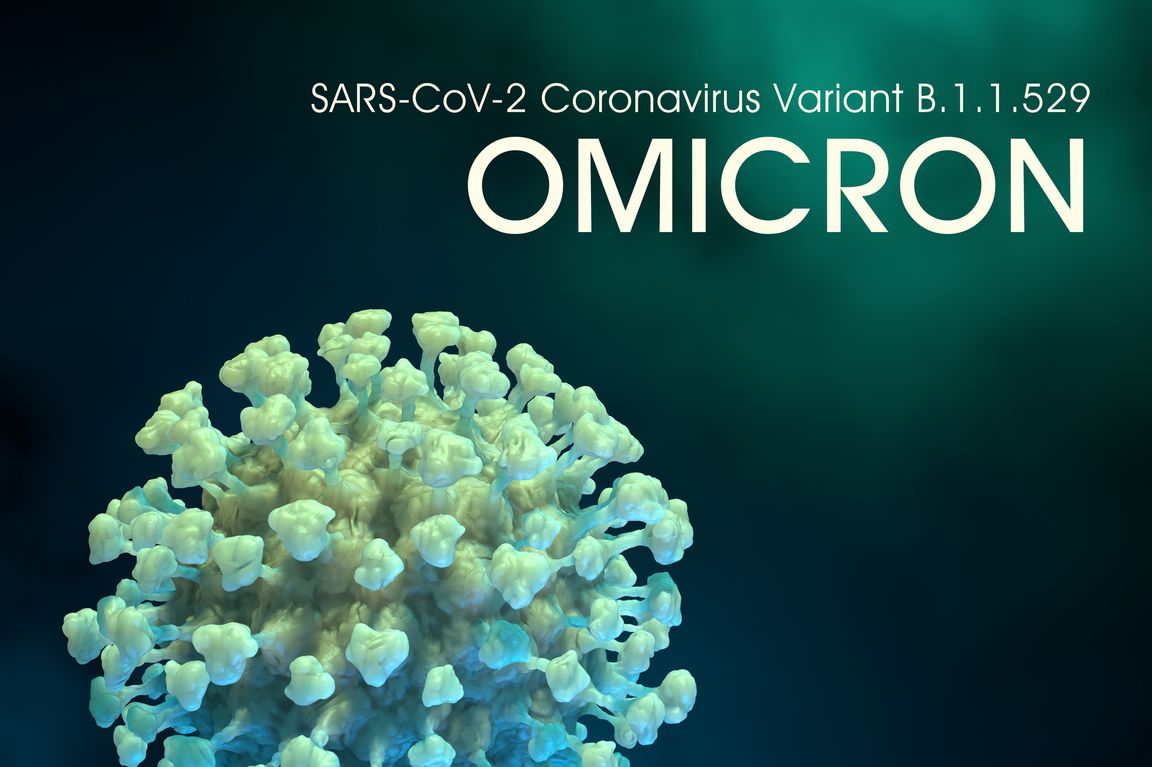 LOS ANGELES – A total of 31,576 new COVID-19 cases were documented on Monday — up ten times the number of cases reported on Dec. 17, 2021, when there were 3,360 new cases recorded the Los Angeles County Department of Public Health reported Monday.
There are 4,564 people with COVID-19 currently hospitalized, nearly 6 times the number from one month ago when 772 people were hospitalized. The daily positivity rate is 16.5%, more than 8 times the 2% daily positivity rate on December 17th.
Just one week ago, the county surpassed 2 million total COVID-19 cases, with the figure reaching 2,289,045 cases as of Monday.
"On this national holiday where we celebrate the life and legacy of Dr. Martin Luther King, we remember his deep commitment to health equity. As Reverend King memorably said, 'Of all the forms of inequality, injustice in health is the most shocking and the most inhuman because it often results in physical death,' " said Dr. Barbara Ferrer, Director of Public Health.
"Tragically, we have seen this play out in real life and very clearly over the past two years with the disparate impacts of the COVID-19 pandemic on people of color. From the onset of the pandemic, communities of color have experienced the greatest devastation from COVID-19 in Los Angeles County and throughout the nation," she added.
"The good news is that while hospitalizations continue to climb, Public Health data shows that many positive cases are admitted for reasons other than COVID but, are identified with COVID when tested for COVID upon hospital admission," the health department said in a statement released last week.
As of Friday, more than 80% of all adult ICU beds in the county were occupied.
There are also 27 new deaths due to COVID-19 in Los Angeles County and 31,576 new positive cases.
The public health department also noted that while the number of children hospitalized with the virus remains low, the number of them admitted to L.A. County hospitals "significantly increased" over the past month, with the largest increase among children younger than 5 years old.
The increase mirrors trends seen nationwide for the age group — the only one not yet eligible for the vaccine.
The county also saw its highest coronavirus death rate in nearly 10 months over this past week, with an average of 40 COVID-19 deaths a day.
"From the onset of the pandemic, communities of color have experienced the greatest devastation from COVID-19 in Los Angeles County and throughout the nation. As we continue to implement strategies – enforcing worker protections through our Health Officer Orders, providing resources needed by many to survive the impact of the pandemic, funding community-based organizations in hard hit areas to serve as trusted public health messengers, and increasing vaccination access in under-sourced neighborhoods – we also need to come together to address the impact that racism, historical disinvestment, and social marginalization have on COVID-19 outcomes," Ferrer said.
"While these conditions predate the pandemic, without deliberate collective actions to address the root causes of health inequities, we are unlikely to close the gaps we have documented for 2 long years," she added.
California has recorded more than 7 million coronavirus cases after its fastest accumulation of reported infections in the history of the pandemic, the Los Angeles Times reported.
The unprecedented count, recorded in California's databases late Monday, comes one week after the state tallied its 6 millionth coronavirus case.