June 18, 2020 at 3:55 pm PDT | by Karen Ocamb
LA County now collecting LGBTQ health data; Kuehl on the issue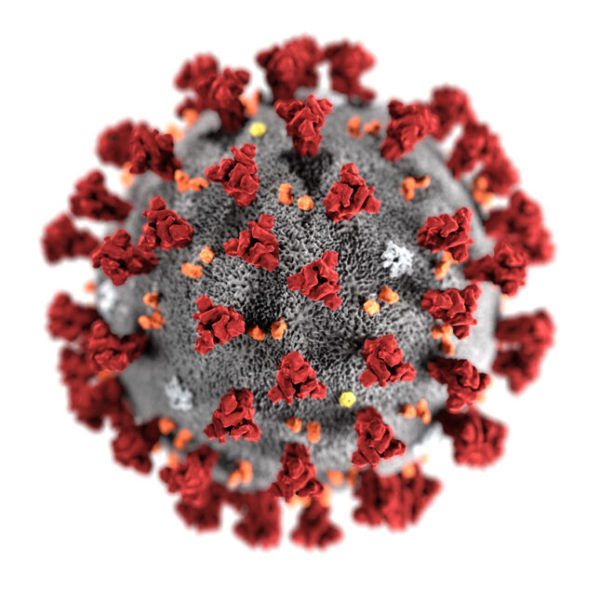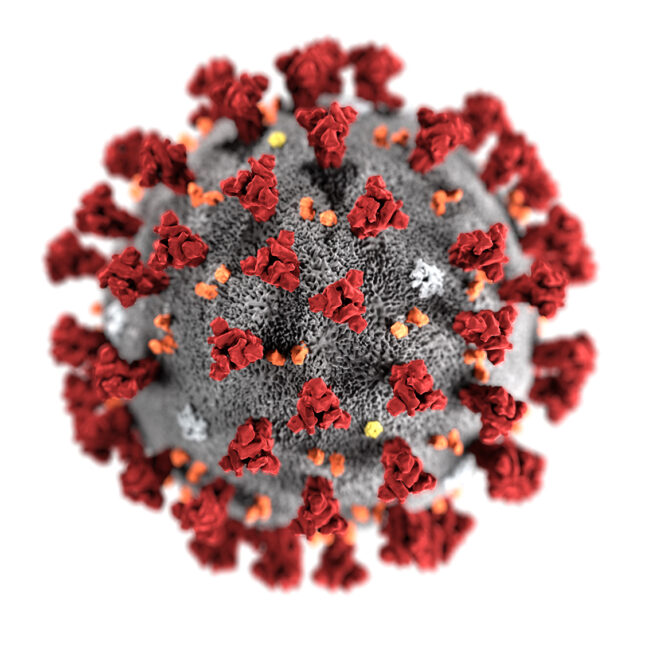 LGBTQ people in California are closer to being counted in the coronavirus pandemic.
Out Sen. Scott Wiener's SB 932- Collecting LGTBQ Data passed the Senate Appropriations Committee on Thursday, a high hurdle. The bill mandates that the state collect sexual orientation and gender identity (SOGI) data for anyone tested or treated for COVID-19.
California Gov. Gavin Newsom has indicated that he is working closely with Wiener to get SB 932 to his desk and has readied the Department of Public Health to receive the data. Additionally, Dr. Sonia Angell has been requesting the collection of LGBTQ data from the counties.
However, providers and counties are the data collectors and Newsom has declined to issue an Executive Order – using Wiener's bill as a template — to put one clear standard into effect for all providers and in all counties with independent health departments.
Therefore, Wiener has asked that an urgency clause be added so collection would begin right after the bill passes. If the request is approved, Wiener and sponsor Equality California will need a two-thirds majority instead of one half to have the clause go into effect.
The urgency is necessitated by the loss of data collected on LGBTQ people as asymptomatic, or positive cases, or among those who've died from COVID-19.  Wiener and Equality California Executive Director Rick Chavez Zbur have long expressed the need for urgency since every day that goes by means more LGBTQ people are uncounted, denied resources, and the respect and dignity of recognition, even in death, something very familiar to those who experienced the AIDS crisis.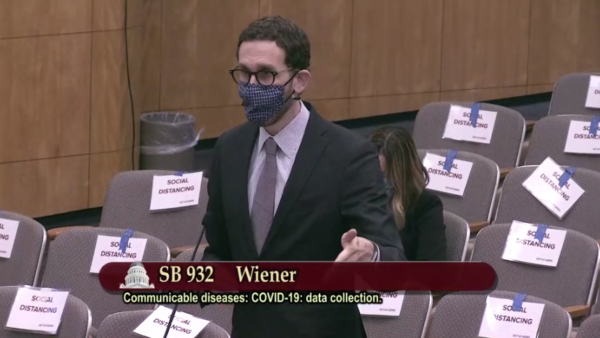 "I'll be honest. I wish I had not been forced to introduce this legislation," Wiener said during a May 13 Zoom news conference before heading to the committee. "I usually don't say that. This is frankly an issue that should've been taken care of already. Even though there is some law around LGBTQ data collection, the health context, we've learned that it has some gaps and holes that need to be filled in."
"Collecting demographic data for contagious diseases is not a new concept — it's already happening," with other demographic groups – which helps in highlighting "outrageous disparities" and helping guide critical responses, he continued.
Unfortunately, Wiener said, "essentially no data is being collected in California or elsewhere about COVID-19 impacts on the LGBT community on infection rates, on hospitalization rates, on death rates — that data simply isn't being collected. And that is frankly appalling. It is appalling that we have the ability to collect the data and it's simply — it's an afterthought. And that is unfortunately the history of the LGBTQ community, where we have to fight against invisibility all the time, we have to fight to be counted."
Meanwhile, Equality California has been working to provide LGBTQ-specific COVID resources not identified by the state or locally.
What has not been highlighted publicly is that behind the scenes, Los Angeles County Supervisors Barger and Kuehl have been finding a way to collect LGBTQ data locally, through the LA County Department of Public Health COVID portal.
On Thursday, June 18, Kuehl and the County announced that SOGI questions are now being  included in the general questionnaire asked of all people seeking an appointment to test for the coronavirus. This is the same questionnaire used by providers asking data questions on race, age, and sex.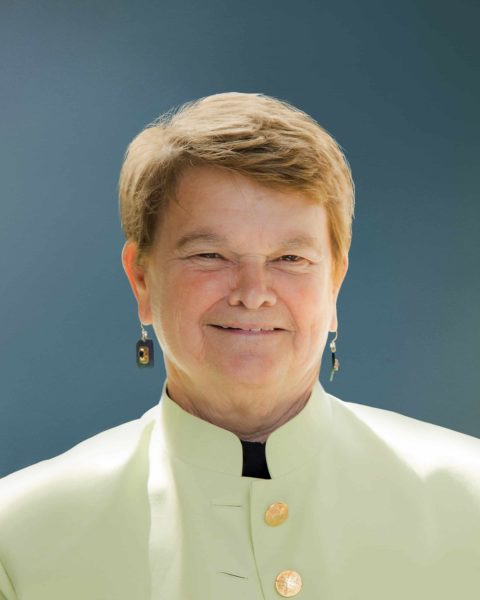 "LGBT people experience disproportionate rates of underlying illness, poverty, homelessness and discrimination," Kuehl said in a statement to the Los Angeles Blade. "That's why it's so important that we capture sexual orientation and gender identity information as people get tested for COVID-19. Knowing how COVID-19 is affecting LGBT populations will allow us to appropriately allocate resources and address needs within the community. I'm very grateful to the many people in government and local nonprofits who worked quickly to make sure we could start this data collection as quickly as possible."
"I want to thank LA County for their leadership on collecting SOGI data," Wiener told the Blade. "This is a great first step, but we need to see action on the state level and make sure that all health providers are collecting this data, not just LA County providers. I look forward to working with Equality California to pass SB 932."
"We are working closely with Supervisors Kathryn Barger and Sheila Kuehl's office as they begin collection of data on sexual orientation and gender identity in Los Angeles City and County," Zbur told the Blade. "Los Angeles has been a champion on this issue and we look forward to the California legislature and other counties following their lead, ensuring that our LGBTQ+ community is not left behind in the COVID-19 response."
Los Angeles County is the largest of California's 58 counties with a population of more than 10 million people. The Williams Institute has determined that LGBT adults account for 1.7 million of that population, 495,000 in LA county alone.
The SOGI questions are part of a list of drop-down questions asked after one signs up for COVID-19 testing.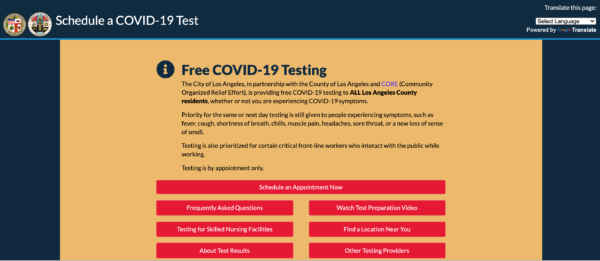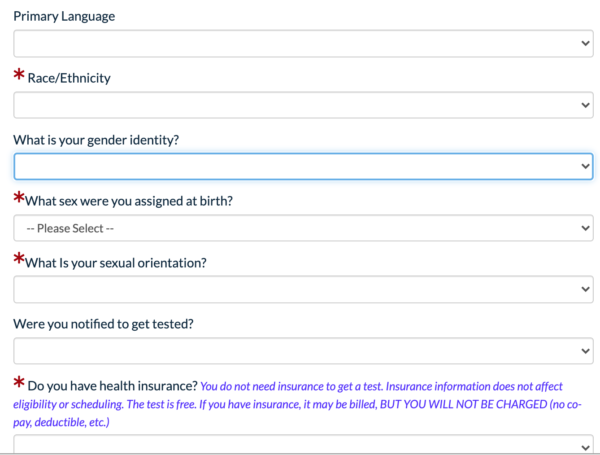 In an earlier interview, Kuehl, who passed her own measure last year requiring coroners to collect LGBTQ death data, explained why the LGBT data collection has been difficult.
"Part of the problem is there are a lot of different touch points to gather data in the pandemic," Kuehl said, noting that LA County Public Health is "a bit overwhelmed."
"We are working every day to incorporate SOGI data in everything," she said.
But there are several issues, starting with the fact that "there is no one place where we gather data about everything related to the pandemic."
There's testing information, infection and hospitalization information and the county is using five or six different testing laboratories.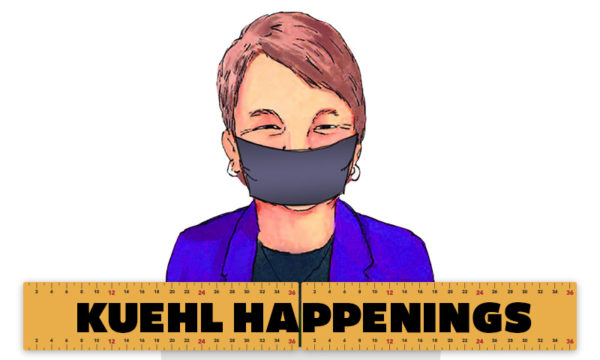 "So you have to gather the information at the point of test. And there is a question if you're going to a drive in free test — how the information is gathered when you're in a line of 500 cars… and you swab it yourself, and then you put it into a container as your car moves forward, like almost picking up food," Kuehl said.
And in gathering the data, "people are worried about 'why do you need this information about me in order for me just to find out if I'm sick?' And they're suspicious of it," she said. "It's not an easy question to ask regular people. 'Thank you for asking for a test. And by the way…would you check a box?'" And people are angry already because of the hassle of getting tested.
"There are a lot of things going on at the same time, but our office has been diligently pushing and trying to get through every question," Kuehl said. "And I have no doubt that we will be able to gather the data. But when people say we ought to be able to get it, they don't imagine how it's to be gotten….I think every shift forward is important. I have been the only one pushing to get this data into the public health arena."
"The other question that probably policy has to answer is why do you want the information and what do you do with it? The information when it's related to race, which is sort of the big difference now, really also then relates to geographic areas because you can concentrate resources in a geographic area that has been neglected. It's further proof that South LA doesn't have enough testing sites."
Meanwhile, the Trump administration is very deliberately erasing any reference to LGBTQ or gay or lesbian or bisexual or transgender or sexual orientation or gender identity from public policy, regulations or political playbook.
"All I can say, in a truncated version, is we are pushing very hard to have this data collected. And I think we will be successful," Kuehl said, adding that now they must figure out how best to use the information.