LA County now collecting LGBTQ health data; Kuehl on the issue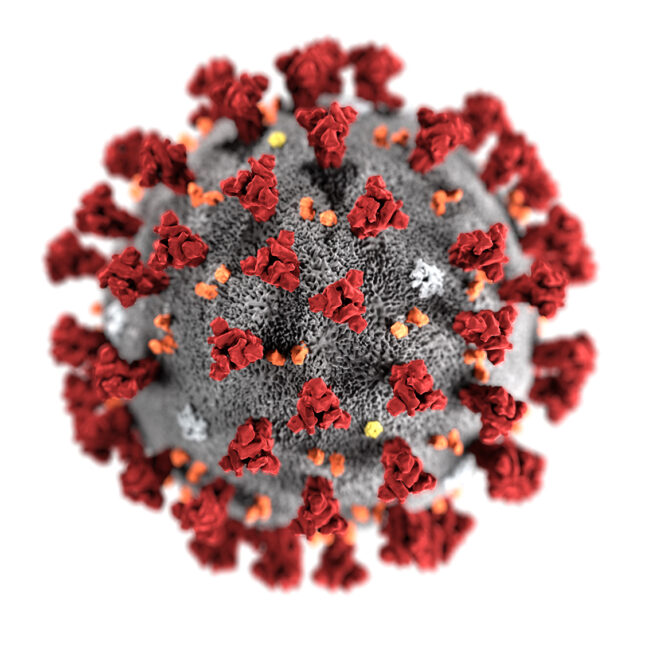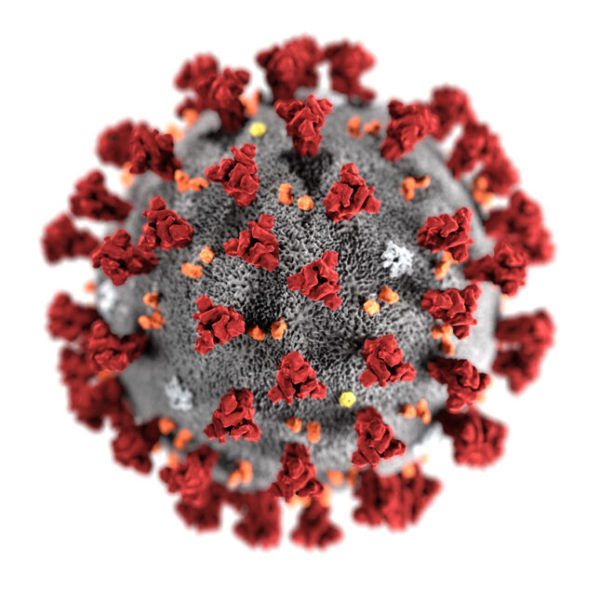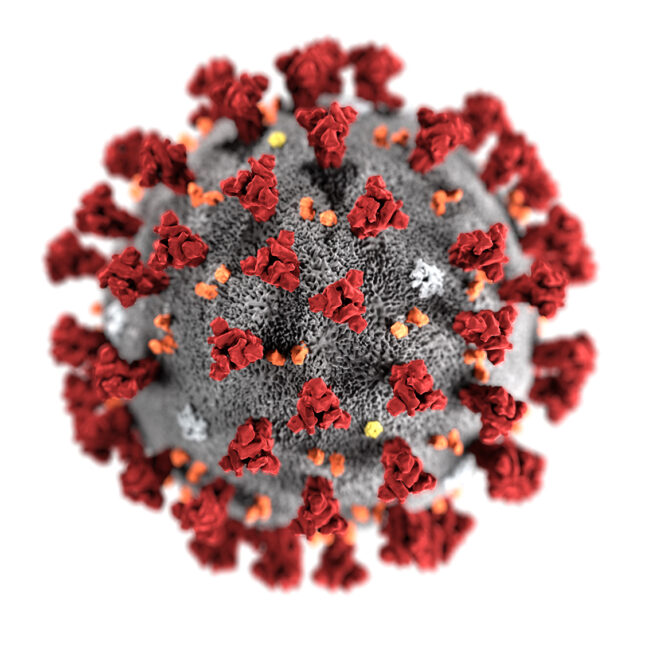 LGBTQ people in California are closer to being counted in the coronavirus pandemic.
Out Sen. Scott Wiener's SB 932- Collecting LGTBQ Data passed the Senate Appropriations Committee on Thursday, a high hurdle. The bill mandates that the state collect sexual orientation and gender identity (SOGI) data for anyone tested or treated for COVID-19.
California Gov. Gavin Newsom has indicated that he is working closely with Wiener to get SB 932 to his desk and has readied the Department of Public Health to receive the data. Additionally, Dr. Sonia Angell has been requesting the collection of LGBTQ data from the counties.
However, providers and counties are the data collectors and Newsom has declined to issue an Executive Order – using Wiener's bill as a template — to put one clear standard into effect for all providers and in all counties with independent health departments.
Therefore, Wiener has asked that an urgency clause be added so collection would begin right after the bill passes. If the request is approved, Wiener and sponsor Equality California will need a two-thirds majority instead of one half to have the clause go into effect.
The urgency is necessitated by the loss of data collected on LGBTQ people as asymptomatic, or positive cases, or among those who've died from COVID-19.  Wiener and Equality California Executive Director Rick Chavez Zbur have long expressed the need for urgency since every day that goes by means more LGBTQ people are uncounted, denied resources, and the respect and dignity of recognition, even in death, something very familiar to those who experienced the AIDS crisis.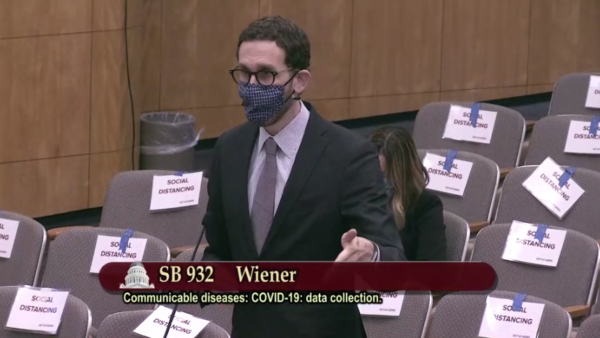 "I'll be honest. I wish I had not been forced to introduce this legislation," Wiener said during a May 13 Zoom news conference before heading to the committee. "I usually don't say that. This is frankly an issue that should've been taken care of already. Even though there is some law around LGBTQ data collection, the health context, we've learned that it has some gaps and holes that need to be filled in."
"Collecting demographic data for contagious diseases is not a new concept — it's already happening," with other demographic groups – which helps in highlighting "outrageous disparities" and helping guide critical responses, he continued.
Unfortunately, Wiener said, "essentially no data is being collected in California or elsewhere about COVID-19 impacts on the LGBT community on infection rates, on hospitalization rates, on death rates — that data simply isn't being collected. And that is frankly appalling. It is appalling that we have the ability to collect the data and it's simply — it's an afterthought. And that is unfortunately the history of the LGBTQ community, where we have to fight against invisibility all the time, we have to fight to be counted."
Meanwhile, Equality California has been working to provide LGBTQ-specific COVID resources not identified by the state or locally.
What has not been highlighted publicly is that behind the scenes, Los Angeles County Supervisors Barger and Kuehl have been finding a way to collect LGBTQ data locally, through the LA County Department of Public Health COVID portal.
On Thursday, June 18, Kuehl and the County announced that SOGI questions are now being  included in the general questionnaire asked of all people seeking an appointment to test for the coronavirus. This is the same questionnaire used by providers asking data questions on race, age, and sex.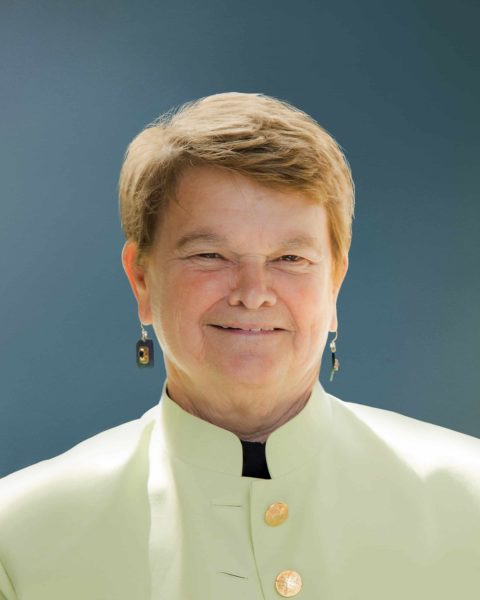 "LGBT people experience disproportionate rates of underlying illness, poverty, homelessness and discrimination," Kuehl said in a statement to the Los Angeles Blade. "That's why it's so important that we capture sexual orientation and gender identity information as people get tested for COVID-19. Knowing how COVID-19 is affecting LGBT populations will allow us to appropriately allocate resources and address needs within the community. I'm very grateful to the many people in government and local nonprofits who worked quickly to make sure we could start this data collection as quickly as possible."
"I want to thank LA County for their leadership on collecting SOGI data," Wiener told the Blade. "This is a great first step, but we need to see action on the state level and make sure that all health providers are collecting this data, not just LA County providers. I look forward to working with Equality California to pass SB 932."
"We are working closely with Supervisors Kathryn Barger and Sheila Kuehl's office as they begin collection of data on sexual orientation and gender identity in Los Angeles City and County," Zbur told the Blade. "Los Angeles has been a champion on this issue and we look forward to the California legislature and other counties following their lead, ensuring that our LGBTQ+ community is not left behind in the COVID-19 response."
Los Angeles County is the largest of California's 58 counties with a population of more than 10 million people. The Williams Institute has determined that LGBT adults account for 1.7 million of that population, 495,000 in LA county alone.
The SOGI questions are part of a list of drop-down questions asked after one signs up for COVID-19 testing.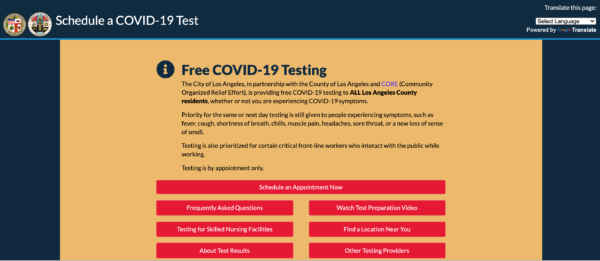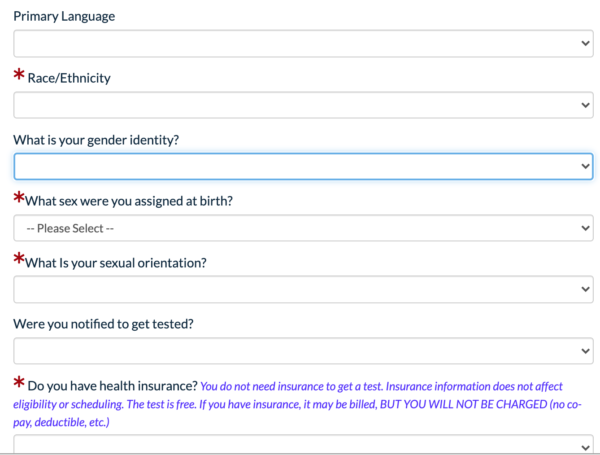 In an earlier interview, Kuehl, who passed her own measure last year requiring coroners to collect LGBTQ death data, explained why the LGBT data collection has been difficult.
"Part of the problem is there are a lot of different touch points to gather data in the pandemic," Kuehl said, noting that LA County Public Health is "a bit overwhelmed."
"We are working every day to incorporate SOGI data in everything," she said.
But there are several issues, starting with the fact that "there is no one place where we gather data about everything related to the pandemic."
There's testing information, infection and hospitalization information and the county is using five or six different testing laboratories.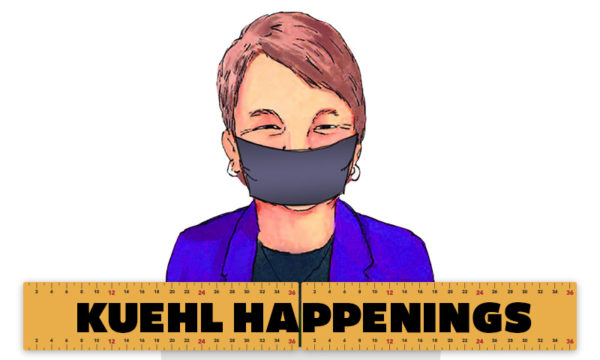 "So you have to gather the information at the point of test. And there is a question if you're going to a drive in free test — how the information is gathered when you're in a line of 500 cars… and you swab it yourself, and then you put it into a container as your car moves forward, like almost picking up food," Kuehl said.
And in gathering the data, "people are worried about 'why do you need this information about me in order for me just to find out if I'm sick?' And they're suspicious of it," she said. "It's not an easy question to ask regular people. 'Thank you for asking for a test. And by the way…would you check a box?'" And people are angry already because of the hassle of getting tested.
"There are a lot of things going on at the same time, but our office has been diligently pushing and trying to get through every question," Kuehl said. "And I have no doubt that we will be able to gather the data. But when people say we ought to be able to get it, they don't imagine how it's to be gotten….I think every shift forward is important. I have been the only one pushing to get this data into the public health arena."
"The other question that probably policy has to answer is why do you want the information and what do you do with it? The information when it's related to race, which is sort of the big difference now, really also then relates to geographic areas because you can concentrate resources in a geographic area that has been neglected. It's further proof that South LA doesn't have enough testing sites."
Meanwhile, the Trump administration is very deliberately erasing any reference to LGBTQ or gay or lesbian or bisexual or transgender or sexual orientation or gender identity from public policy, regulations or political playbook.
"All I can say, in a truncated version, is we are pushing very hard to have this data collected. And I think we will be successful," Kuehl said, adding that now they must figure out how best to use the information.
LA Public Health emphasizes vaccinations as pandemic guidelines relax
The County will also follow the State on lifting current travel restrictions on June 15 to align with CDC travel recommendations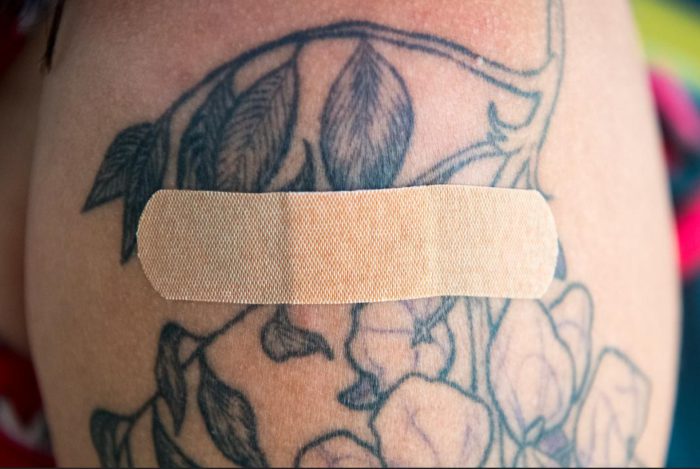 LOS ANGELES – On June 15, the state of California will be lifting most capacity limits and distancing restrictions at businesses, and Los Angeles County will align with the State in order to allow businesses to fully re-open. Specific requirements will continue for large capacity events, schools, day cares, day camps, high-risk congregant settings and health care facilities.
The County remains in the least restrictive yellow tier in the State's Blueprint for a Safer Economy framework.
The County will also follow the State on lifting current travel restrictions on June 15 to align with CDC travel recommendations. Businesses must comply with all Cal/OSHA requirements at worksites past the June 15 reopening.
Tuesday, the State released the final blueprint tier numbers before the Blueprint for a Safer Economy program is retired next week; L.A. County's adjusted case rate remains at 0.7 new cases per 100,000 people, and the overall test positivity rate remains at 0.4% across the county and in areas with the fewest health affirming resources.
The Los Angeles County Department of Public Health will host a Virtual Town Hall on Reopening on Thursday, June 10, at 6:00 p.m. Join the town hall to get the latest updates on the June 15 reopening of Los Angeles County. The town hall will be streamed live on Twitter, Facebook, and YouTube @lapublichealth. For more information and to submit a question, visit: tinyurl.com/AskReopeningTownHall
Public Health confirmed 13 new deaths and 186 new cases of COVID-19. Of the 13 new deaths reported Tuesday, three people that passed away were over the age of 80, six people who died were between the ages of 65 and 79 and four people who died were between the ages of 50 and 64.
To date, Public Health identified 1,245,412 positive cases of COVID-19 across all areas of L.A. County and a total of 24,404 deaths. There are 232 people with COVID-19 currently hospitalized and 16% of these people are in the ICU.
"As California reopens and most physical distancing requirements and capacity limits are lifted a week from today, it's very important that those not vaccinated continue to take precautions," said Barbara Ferrer, Director of Public Health.
"While we are making great progress with vaccinations in the County with 54% of L.A. County residents 16 and over fully vaccinated and 65 percent having received one dose of the vaccine, there are millions of residents who do not have protection from COVID-19. For those not yet vaccinated, and the over 1.3 million children under 12 years old, wearing a face covering remains important for preventing transmission."
Free COVID-19 vaccines are available for everyone age 12 and older. You do not need to have health insurance and you will not be asked about your immigration status. Vaccines are offered at hundreds of locations across L.A. County. These include clinics, hospitals, pharmacies, places of worship, and mobile clinics. Many sites are open late and on weekends and no appointment needed at many locations.
To find a vaccination site near you, to make an appointment at vaccination sites, and much more, visit: www.VaccinateLACounty.com (English) and www.VacunateLosAngeles.com (Spanish). If you don't have internet access, can't use a computer, or you're over 65, you can call 1-833-540-0473 for help finding an appointment, connecting to free transportation to and from a vaccination site, or scheduling a home-visit if you are homebound. Vaccinations are always free and open to eligible residents and workers regardless of immigration status.
With 12-17 year olds now eligible to receive the COVID-19 vaccine, providing accurate and important information to teens is critical. Public Health participated in a COVID Vaccine Teen Forum and helped answer some of the most popular questions from Los Angeles County teens themselves, ranging from vaccine safety to how they can talk to their parents about getting the vaccine. The forum can be seen at the following link: https://youtu.be/U7U5VnckkP0.
Through Thursday, June 10, everyone 18 and older coming to get their first vaccine or who brings a first-time vaccine recipient with them to their second dose appointment at County-run vaccination sites, L.A. City and St. John's Well Child and Family Center sites, will have an opportunity to win a pair of season tickets to the 2021-2022 home season of either the LA Football Club soccer team or the LA Dodgers. Official rules and participating site locations can be found on the Los Angeles County Vaccination Sweepstakes page online.
Newsom; "Vax for the Win" and LA sports teams also enter vax push
The incentives aim to give an extra nudge to those who still need to get vaccinated, especially in hard-to-reach communities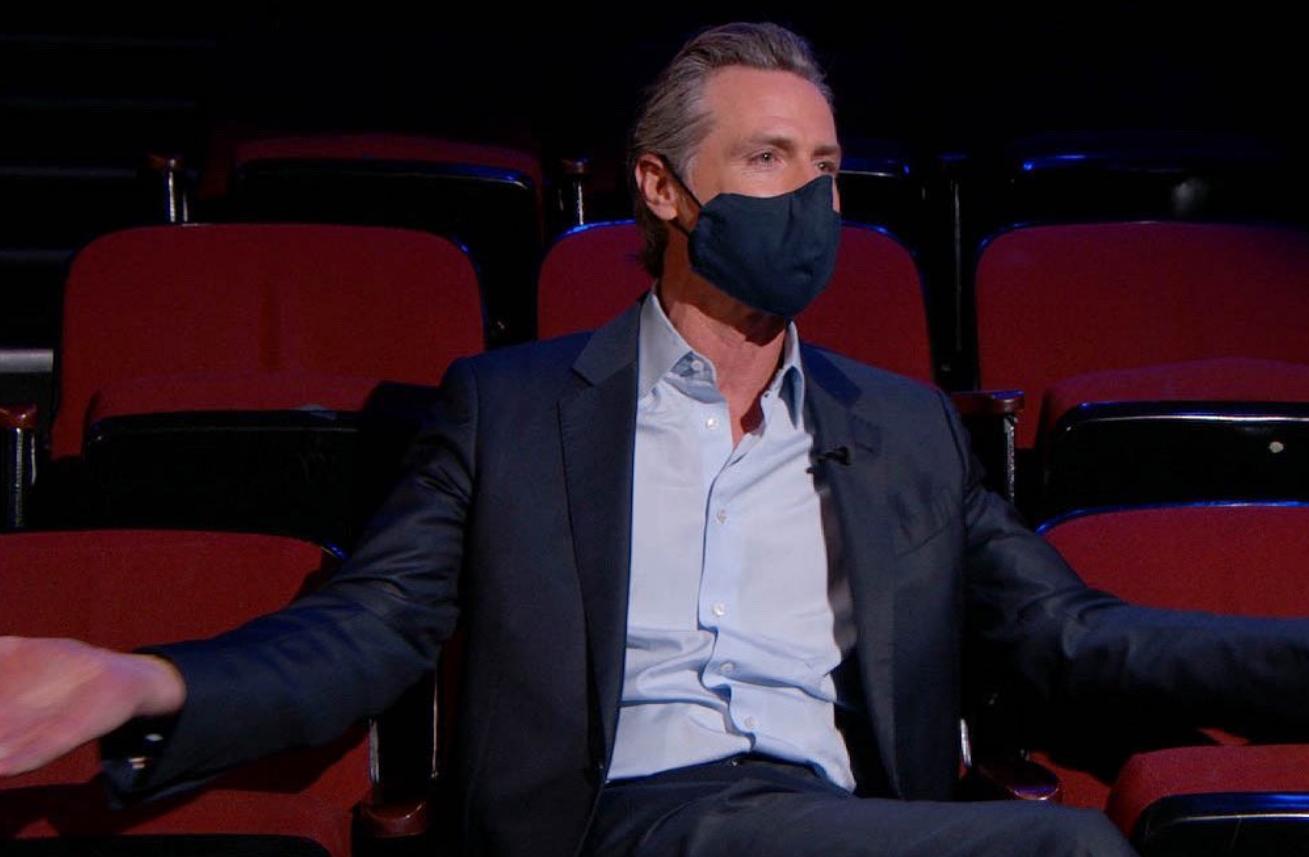 SACRAMENTO – California Governor Gavin Newsom announced a multi-million dollar vaccine incentive program Thursday to motivate more people to get vaccinated leading up to June 15, when the state economy is slated to fully reopen. The $116.5 million vaccine incentive program is the largest in the nation to boost vaccinations as the state prepares to fully reopen the economy June 15.
The incentives aim to give an extra nudge to those who still need to get vaccinated against COVID-19, especially those in hard-to-reach communities, while also thanking everyone who has already been vaccinated.
More than 62.8 percent of Californians aged 12+ are at least partially vaccinated, but an estimated 12 million people who are eligible still have not gotten a vaccine to protect their health and the well-being of their communities.
"Getting every eligible Californian vaccinated is how we bring our state roaring back from this pandemic," said the Governor. "California has already made incredible progress in the fight against COVID-19, with the lowest case rates in the country, while administering millions more vaccines than any other state. But we aren't stopping there, we're doing everything it takes to get Californians vaccinated as we approach June 15 to help us fully reopen safely."
California residents who have been vaccinated are already entered for cash prizes, and those who haven't been can get inoculated for the chance to receive a $50 card and win cash prizes. "You don't have to register to do this as is the case in other states," Newsom said. "You're automatically registered."
Getting more Californians vaccinated is how we come roaring back from the pandemic. We're pulling out all the stops to motivate everyone to get vaccinated by June 15.

We're launching the largest vaccine incentive program in the nation – Vax For The Win. #VaxFTW pic.twitter.com/moV6g9ZHYe

— Office of the Governor of California (@CAgovernor) May 27, 2021
Beginning on May 27, the next two million people who begin and complete their COVID-19 vaccination will automatically be eligible to receive a $50 prepaid or grocery card, worth a total of $100 million. It gives them the option to select from a $50 Virtual Prepaid Card (which can be spent online, in-store where major debit cards are accepted, or added to a mobile wallet to be used to shop in stores that accept mobile wallets), or a $50 grocery gift card from Kroger (which includes Ralphs, Food 4 Less and Foods Co.) or Albertsons (which includes Safeway, Albertsons, Vons, Pavilions and Andronico's Community Markets), while supplies last.
Californians will receive a text message with an electronic prepaid card redemption code sent to their mobile phone or email address 7-10 days after their two-dose series of Pfizer or Moderna, or single dose of Johnson and Johnson. An incentive card will be held for those who start their vaccination at the launch of the program.
Those who do not have a mobile phone or email address can receive a physical card by calling 1-833-993-3873, 7-10 days after receiving their final dose. Those without a permanent address can also call to coordinate delivery.
For more information, visit COVID19.ca.gov/vax-for-the-win. To schedule an appointment to be vaccinated, visit MyTurn.ca.gov or call the CA COVID-19 Hotline at 1-833-422-4255.
Los Angeles County Department of Public Health Launches Vaccination Sweepstakes with Los Angeles Kings and Los Angeles Galaxy
In Los Angeles County, starting tomorrow, Friday, May 28, two Los Angeles County residents 18 and older who get their first vaccine or bring a person needing their first vaccine to their second dose appointment can enter to win a pair (2) of 2021-22 season tickets to the Los Angeles Kings or 2022 season tickets to the Los Angeles Galaxy.
The vaccination sweepstakes will run from Friday, May 28 to Thursday, June 3. Two residents will be awarded prizes.
Residents can book appointments or walk in to County, LA City, and St. John's Well Child and Family clinic vaccination sites to enter.
For more information, including official rules and participating site locations, residents can visit the Los Angeles County Vaccination Sweepstakes page at: www.publichealth.lacounty.gov/media/Coronavirus/vaccine/sweepstakes.htm
Must be a Los Angeles County resident 18 years or older to enter.
Related: Jimmy Kimmel- 'GOP Throws Out MyPillow Mike, Trump's Crazy Memorial Day Message & Governor Gavin Newsom Sneaks In'
CDC eases indoor mask guidance for fully vaccinated people
L.A. won't immediately follow CDC's relaxed mask rules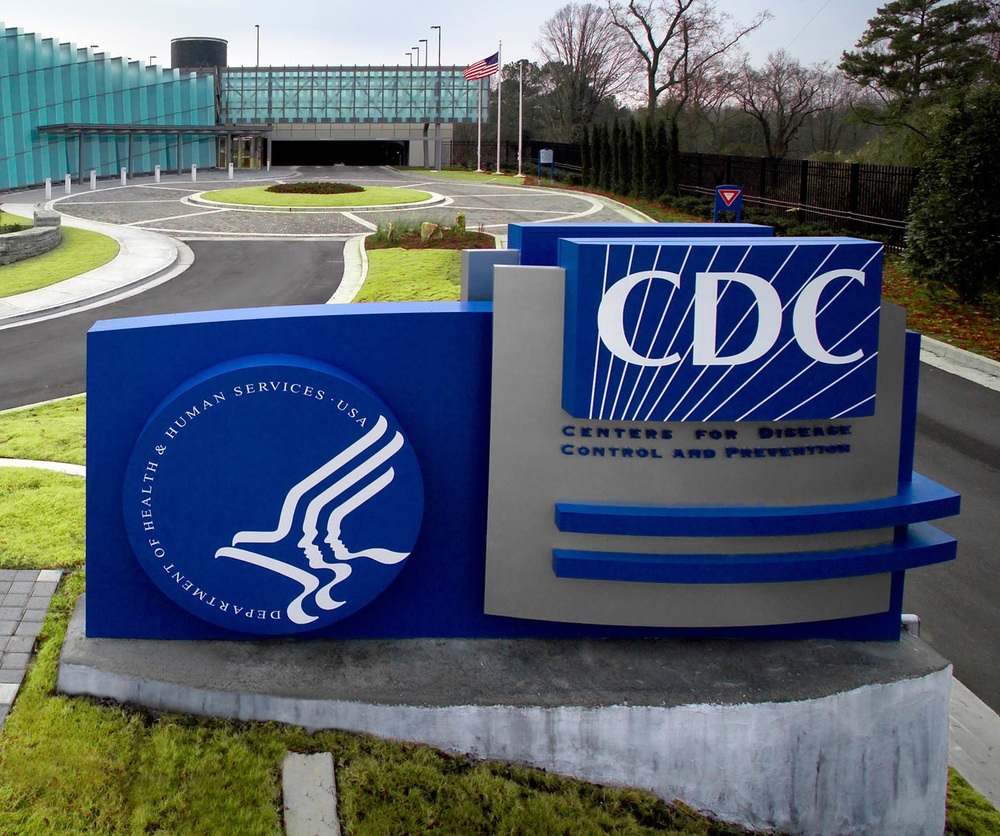 WASHINGTON – The Centers for Disease Control and Prevention, (CDC) issued new guidance Thursday that eases mask wearing indoors for fully vaccinated people in most instances except for extremely crowded circumstances.
The new guidance still calls for wearing masks in crowded indoor settings like buses, planes, hospitals, prisons and homeless shelters but will help clear the way for reopening workplaces, schools, and other venues — even removing the need for masks or social distancing for those who are fully vaccinated, the Associated Press reported.
"We have all longed for this moment — when we can get back to some sense of normalcy," said Dr. Rochelle Walensky, the director of the CDC.
President Joe Biden reflecting on the new CDC guidance that fully vaccinated people can go without masks said; "I think it's a great milestone, a great day." The President credited the full-court press by officials to get as many Americans vaccinated as possible in a short period of time as a contributing factor. Biden noted that as of Thursday, the U.S. has administered 250 million shots in 114 days.
He added, "The American people have never ever ever let their country down."
Biden also stressed: "If you are fully vaccinated, you no longer need to wear a mask." and then he also said if you see someone wearing a mask, "please treat them with kindness and respect."
Walensky announced the new guidance on Thursday afternoon at a White House briefing, crediting the change to millions of Americans who are getting vaccinated. She added that the CDC changes reflected on the latest science about how well the vaccines are working preventing further spread of the cornavirus.
"Anyone who is fully vaccinated can participate in indoor and outdoor activities -– large or small — without wearing a mask or physically distancing," Walensky said. "If you are fully vaccinated, you can start doing the things that you had stopped doing because of the pandemic."
There are some caveats the Associated Press noted pointing out the CDC Director encouraged people who have weak immune systems, such as from organ transplants or cancer treatment, to talk with their doctors before shedding their masks. That's because of continued uncertainty about whether the vaccines can rev up a weakened immune system as well as they do normal, healthy ones.
Los Angeles County officials said Thursday the latest guidance from federal officials allowing fully vaccinated people to stop wearing masks in most places will not be effective in California immediately. The state and county will review the U.S. Centers for Disease Control and Prevention's recommendations in order to "make sensible adjustments to the orders that are currently in place," L.A. County Public Health Director Barbara Ferrer said.
The California Division of Occupational Safety and Health's mask-wearing requirements at businesses – including restaurants and supermarkets – remain in effect, and it could be a week or more before substantive changes to mask-wearing orders are implemented locally.
UPDATE: If you are fully vaccinated against #COVID19, you can resume activities without wearing a mask or staying 6 feet apart, except where required by federal, state, local, tribal or territorial laws, incl. local business and workplace guidance. More: https://t.co/FJMon7WlFO

— CDC (@CDCgov) May 13, 2021