A suddenly perilous moment for LGBTQ rights requires action
RBG's likely SCOTUS replacement called transgender women "physiological males" and trans rights "a strain on the text" of law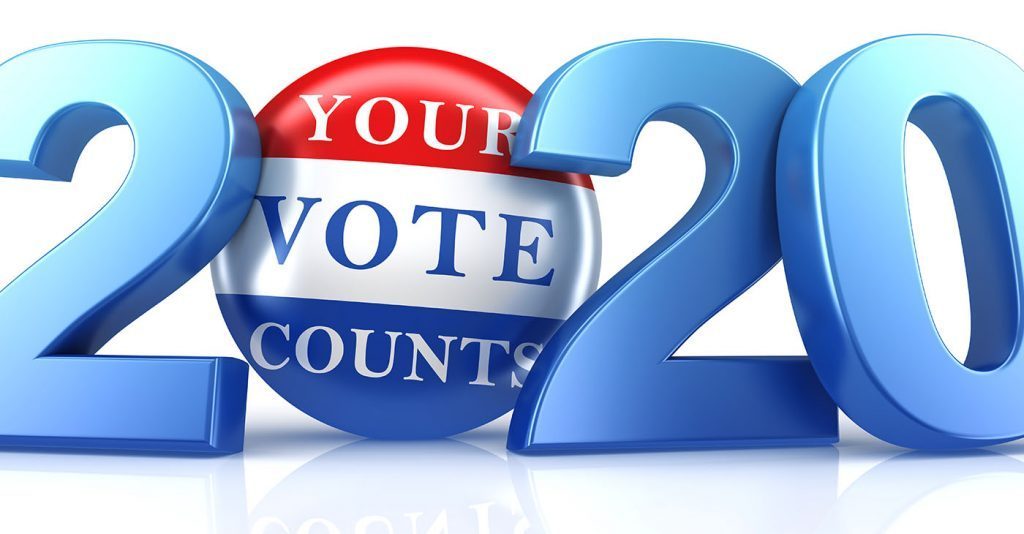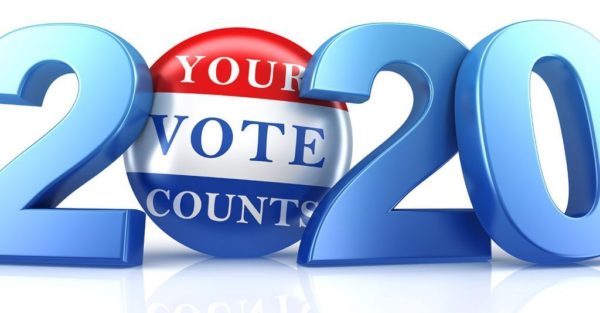 LOS ANGELES – During an engagement with reporters in the West Wing cabinet room Wednesday afternoon, after being asked about the election and also his pick for a nominee to replace the late Associate U. S. Supreme Court Justice Ruth Bader Ginsburg, President Trump said: "I think this will end up in the Supreme Court- I think it's very important that we have nine Justices. I think the system is going to go very quickly. I'll be submitting at 5 o'clock on Saturday, the name of the person I chose for this most important of positions."
There's been a plethora of alarmist rhetoric on all social media platforms and in most queer media outlets generally warning that a Trump second term will end LGBTQ rights as the legal arguments put forth by the anti-LGBTQ organisations, law firms, and politicians for "religious liberties," will be advanced and onto a Supreme Court that is likely going to sign off on them.
In regards to the court? Trump's choice will now become a reality thanks to the hypocrisy and corruption of Senate Republicans led by Mitch McConnell. Once Senator Mitt Romney declared Tuesday his support of his party's efforts to secure Trump's nominee regardless of who that person was, the math was entirely in McConnell's favor.
The damages to LGBTQ rights will likely not be readily apparent although there are cases pending in the Fall term where the 'religious liberties' arguments will play a major role. Trump's top two choices? A brief synopsis as provided by the Human Rights Campaign:
Seventh Circuit U.S. Appeals Court Judge Amy Coney Barrett is the odds on favorite to be nominated by Trump. Barrett's history tells a story of anti-LGBTQ ideology, opposing basic rights thought to be settled law, and an anti-choice ideology out of step with popular opinion.
She defended the Supreme Court's dissenters on the landmark marriage equality case of Obergefell v. Hodges, questioning the role of the court in deciding the case.
She says Title IX protections do not extend to transgender Americans, claiming it's a "strain on the text" to reach that interpretation.
She misgendered transgender people, referring to a transgender women as "physiological males," while casting doubt on transgender rights.
Barrett has consistently demonstrated opposition to reproductive rights. She called Roe an "erroneous decision" and a "dramatic shift."
She refused to rehear a racial segregation case, raising concerns about her approach to Civil Rights issues.
Trump's other leading choice is in many ways worse. Fourth Circuit U.S. Court of Appeals Judge Allison Jones Rushing's long, close affiliation with the Alliance Defending Freedom, a group designated an anti-LGBTQ hate group by the Southern Poverty Law Center, proves she will be anything but impartial when judging cases with LGBTQ parties or about LGBTQ rights.
Rushing justified the Defense Against Marriage Act, which defined marriage as between a man and a woman for federal purposes and allowed states to refuse to recognize same-sex marriages from other states. Jones Rushing worked at the Alliance Defending Freedom and returned to the organization multiple times as a panelist and speaker.
To footnote Rushing's ADF connection, ADF believes in the re-criminalization of homosexuality in the U.S. and across the globe. In a 2003 amicus brief in landmark LGBTQ equality case Lawrence v. Texas, ADF stated: "Defining the criminality of certain forms of sexual conduct…is a policy issue that has historically and properly been left to the state legislatures."
Over the last decade, ADF has praised court decisions criminalizing sodomy and supporting criminalization efforts in India, Jamaica and Belize. In Belize and India, same-sex activity was worth a 10-year stint in jail.
The Trump-Pence administration allegedly has a program aimed at decriminalizing homosexuality across the globe, but there has been no concrete action other than officials saying it exists.
Tragically for women's reproductive rights and as well the entire LGBTQ community one of the two of these anti-LGBTQ women is now guaranteed a spot on the nation's highest court.
But beyond the court and past the fact that the Trump administration has targeted Trans military personnel, rolled back protections for healthcare for Trans people as well as other protections for the LGB people in the United States there is the greater danger.
During the Wednesday evening press briefing this alarming exchange occurred:
Reporter: "Win, lose or draw in this election, will you commit here today for a peaceful transferal of power after the election?"
President Trump: "We're going to have to see what happens."
He then followed up with "You know that I've been complaining very strongly about the ballots, and the ballots are a disaster. Get rid of the ballots and we'll have a very peaceful — there won't be a transfer, frankly. There will be a continuation."
There is a pile-on. He's not going to honour two centuries of peaceful and democratic transition. He has a corrupt hand picked Postmaster General who has ensured that chaos will take place over the next two months by crippling postal operations. He has an Attorney General at his beck and call to keep him in power by attempting to disenfranchise not only American voters but the Congress itself simply by ignoring the very document he has sworn to protect.
Worse- he has total Republican support in both Houses but importantly in the Senate. He has now packed the highest court and actually numerous other lower courts with judges who reek of that peculiar brand of conservatism espoused by christian extremists in right wing circles. Many who are flat out racist and xenophobic let alone homo/Transphobic.
His incompetency has directly resulted in 200,000 Americans needlessly losing their lives to the coronavirus. He has disparaged Jewish Americans, Black Americans, called American veterans and deceased service members losers.
There's virtually no bar to how low this mafioso masquerading as the President of the United States will go.
Everyone who reads this has heard the phrase "Elections Matter." We would argue that this country and our state is beyond that point- 'This election is critical.'
Trump was here at the beginning of the month to see first hand the massive damages wrought by the wildfires that have burned over 2 million acres and sent so many pollutants into the air that it is dangerous to breath causing Air Quality Index warnings to be issued daily across the state and here in LA County especially. As he was being briefed he literally argued that climate change was not real.
There are business failures brought about by the COVID-19 pandemic including some in West Hollywood much beloved by the LGBTQ community. Trump's incompetent management of this crisis which is now cranking up for another surge is directly responsible.
We could on, but to the larger point- every reader of this editorial, every member of the greater LGBTQ community must work to restore a sense of decent and transparent government for the American nation or the results of another Trump election to another term in office would plunge the country into a chaos that frankly looks to be violent as well as economically devastating.
Your vote matters, your vote counts, your voice needs to be heard. If you have not registered to vote you have until October 19.
Troy Masters is the publisher of the Los Angeles Blade and Brody Levesque is the Blade's Editor-at-Large.
Senate acquits Trump 57- 43 in 2nd impeachment trial
The vote was cast after lawmakers scrapped plans to depose witnesses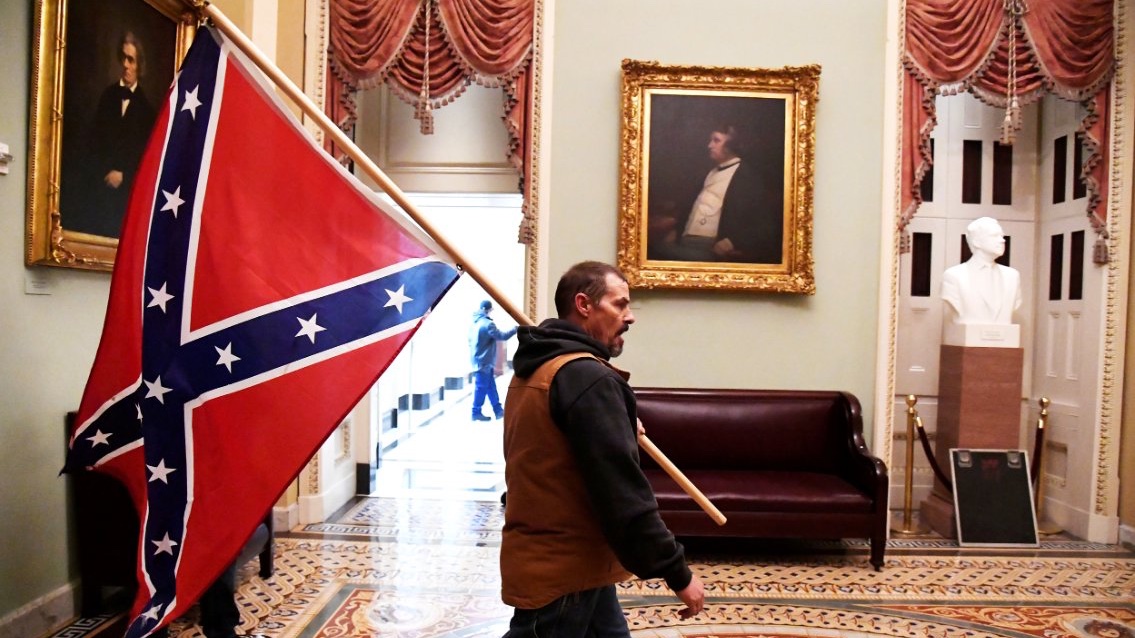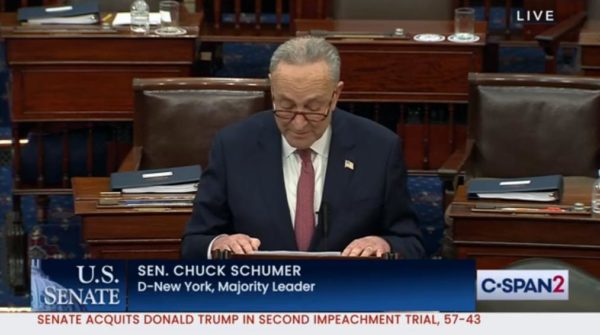 WASHINGTON – The United States Senate in a vote of 57 to 43 Saturday acquitted former President Donald Trump, who was charged in the one Article of Impeachment by the U. S. House for inciting the insurrection at the U.S. Capitol on January 6th, 2021. The Constitution requires a two-thirds majority to convict or 67 votes.
The House Impeachment Managers spoke to reporters after the Senate vote to acquit the ex-president telling reporters, "We have shown Trump is a disgrace to our country."
Trump issued a statement thanking his defense team and supporters that read in part;
"[…] My deepest thanks as well to all of the United States Senators and Members of Congress who stood proudly for the Constitution we all revere and for the sacred legal principles at the heart of our country.
This has been yet another phase of the greatest witch hunt in the history of our Country. No president has ever gone through anything like it, and it continues because our opponents cannot forget the almost 75 million people, the highest number ever for a sitting president, who voted for us just a few short months ago.
Our historic, patriotic and beautiful movement to Make America Great Again has only just begun. In the months ahead I have much to share with you, and I look forward to continuing our incredible journey together […]"
One Capitol Hill source reflecting on Trump's statement told the Blade, "Not one word of remorse in that mess. [statement on the acquittal.] He doesn't even acknowledge what a tragedy and travesty Jan. 6 was- he doesn't care."
A leading progressive coalition of more than 220 national organizations which promote and protect the civil rights of Americans, the Washington D.C. based 'The Leadership Conference on Civil and Human Rights' issued a statement from its interim president and CEO Wade Henderson after the Senate acquitted Trump;
"Despite the unmistakably clear evidence, only a handful of Republican senators found the moral fortitude to put partisan politics aside and hold Donald Trump accountable for the deadly insurrection. There is no question to fair-minded Americans that Trump weaponized blatant lies and incited a white supremacist, anti-Semitic mob to try to stop the peaceful transition of power.
The white supremacy that undergirded Trump's deadly rhetoric and fueled the insurrection is not new. The failure to convict Trump only highlights the actions we must take as a part of our country's long overdue reckoning with white supremacy and white nationalism."
One of the House Impeachment Managers, California Congressman Ted Lieu, (D-Santa Monica/Long Beach) tweeted after the vote;
"57 United States Senators concluded President Trump was guilty of inciting an insurrection. The highest bipartisan vote to convict in US history. That's a damning vote."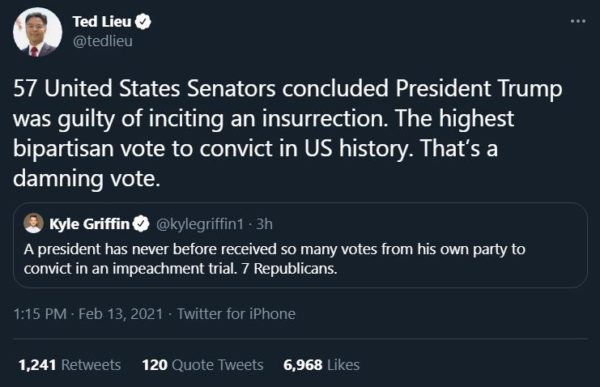 President Joe Biden, who is spending the weekend at Camp David, the presidential retreat in the Catoctin Mountain Park near Thurmont, Maryland, issued a statement late Saturday evening regarding the verdict;
"It was nearly two weeks ago that Jill and I paid our respects to Capitol Police officer Brian Sicknick, who laid in honor in the Rotunda after losing his life protecting the Capitol from a riotous, violent mob on January 6, 2021.

Today, 57 Senators – including a record 7 Republicans – voted to find former President Trump guilty for inciting that deadly insurrection on our very democracy. The Senate vote followed the bipartisan vote to impeach him by the House of Representatives. While the final vote did not lead to a conviction, the substance of the charge is not in dispute. Even those opposed to the conviction, like Senate Minority Leader McConnell, believe Donald Trump was guilty of a "disgraceful dereliction of duty" and "practically and morally responsible for provoking" the violence unleashed on the Capitol.

Tonight, I am thinking about those who bravely stood guard that January day. I'm thinking about all those who lost their lives, all those whose lives were threatened, and all those who are still today living with terror they lived through that day. And I'm thinking of those who demonstrated the courage to protect the integrity of our democracy – Democrats and Republicans, election officials and judges, elected representatives and poll workers – before and after the election.

This sad chapter in our history has reminded us that democracy is fragile. That it must always be defended. That we must be ever vigilant. That violence and extremism has no place in America. And that each of us has a duty and responsibility as Americans, and especially as leaders, to defend the truth and to defeat the lies.

That is how we end this uncivil war and heal the very soul of our nation. That is the task ahead. And it's a task we must undertake together. As the United States of America."
LGBTQ media advocacy organization GLAAD's President and CEO Sarah Kate Ellis, in a media statement wrote; "the Trump administration will forever be defined by misinformation and violence, tactics the former president weaponized against LGBTQ people and other vulnerable communities before turning them loose on our government on January 6th."
Ellis continued noting;
"The verdict does not reflect the truth understood by a majority of Americans, that Donald Trump recklessly and maliciously directed his supporters to attack the Capitol and our democracy. The Trump administration will forever be defined by misinformation and violence, tactics the former president weaponized against LGBTQ people and other vulnerable communities before turning them loose on our government on January 6th.

Senators voting to acquit are now and for all of history recorded for their cowardice in failing to hold the former president accountable for his lawless, destructive behavior. Let this be a turning point for our country, where we demand a return to shared core values of truth, safety and integrity to protect the least among us, especially from those chosen to lead us."
Republican Senate Minority Leader Mitch McConnell (R-Ky.), offered up a withering criticism of Trump's behavior. McConnell said Trump was "practically and morally" responsible for the Jan. 6 attack and suggested that he could face criminal charges. McConnell had been one of the 43 GOP Senators who voted to acquit.
McConnell said he would have "carefully considered" convicting Trump if he still held office, but ultimately determined that he, as a former president, was not "constitutionally eligible" for a conviction.
One of the ex-president's supporters blamed the Democrats; "This impeachment trial did nothing to bring the domestic terrorists who committed this heinous attack to justice," said Sen. Ted Cruz (R-Texas). "It merely satisfied Democrats' desire to once again vent their hatred of Donald Trump and their contempt for the tens of millions of Americans who voted for him."
Speaker of the House Nancy Pelosi (D-San Francisco) angrily chastised the 43 Republican Senators over their votes in the acquittal saying in a statement:
"Senate Republicans who voted not to convict chose to abandon the Constitution, the Country and the American people with this vote."
The Speaker also noted that "the Congress and Country can take great pride in the House Impeachment Managers, who defended our Constitution & Democracy with a moving presentation demonstrating love of country and loyalty to our oath and the facts."
In a letter to his supporters, House Intelligence Chairman Rep. Adam Schiff, (D-Burbank) remarked;
"[…] When I served as lead manager of the first impeachment, we warned the Senators that if they failed to convict Donald Trump after he betrayed our national security, he would do so again, that he had compromised our elections and he would do so again. We warned that they would not change or constrain him. That truth mattered little to him, what's right mattered even less, and decency not at all.
[…] As long as I live, I will never understand how the Republican Senators who voted to acquit can reconcile themselves with the consequences of that vote, or where this will place them in history. Why run for the Senate at all, if you will be missing in action when the country really needs you? Is the job that important to leave your country defenseless to a demagogue who brought violence down on our heads? How can they fail to see that by doing so, they have enabled him to bring this same hell upon us again, and that next time it could be even worse?
Rep. Jamie Raskin, (D-Md.), the lead House Impeachment Manager, warned senators that their conviction vote would define their legacies.
"This is almost certainly how you will be remembered by history," he said. "It really might not be fair, but none of us can escape the demands of history and destiny right now."