New Jersey legislators move to codify same-sex marriage into law
The statutes have never caught up to court decisions […] it's important that we take this step & ensure that our law enshrines these rights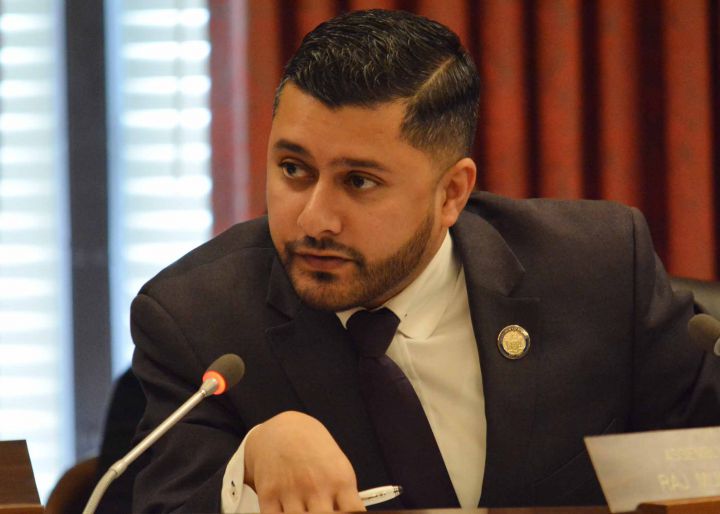 TRENTON – A bill introduced this past February that codifies same-sex marriage into state statutes was advanced out of the New Jersey Assembly Judiciary Committee Thursday on a 4-0 vote. New Jersey Assembly Bill 5367 reads in part "laws concerning marriage and civil union shall be read with gender neutral intent."
Assemblymember Raj Mukherji (D-Hudson), the committee chair, told Politico; "The statutes of our state have never caught up to the court decisions […] which no longer treated same-sex couples as second class citizens. So it's important that we take this step and ensure that our law enshrines these rights."
The legislation's author, Somerset lawyer Bill Singer testified to the committee noting; "Since that decision, [Obergefell v. Hodges, 576 U.S. 644] at least two or three of the present justices of the U.S. Supreme Court have questioned that decision and called for its reversal, where does that leave same sex couples in New Jersey? Their right to marry hangs from the slender thread of a single decision by a trial court judge. That's precarious."
Alarms bells about a reversal of Obergefell v. Hodges, were sounded by some LGBTQ+ legal groups after the U.S. Supreme Court heard arguments in the case brought by the state of Mississippi defending its law banning abortion after 15 weeks, Dobbs v. Jackson Women's Health Organization.
Florida State University law professor Mary Ziegler, appearing on NPR's 'Heard on All Things Considered,' told host Mary Louise Kelly that there was a basis for concern on whether the court would actually overrule its precedents in other cases based on the questions and statements raised during the hearing by the conservative members of the court.
Asked by Kelly if she saw a legal door opening Ziegler affirmed that she did. Kelly then asked her; "Them taking up cases to do with that. What about same-sex marriage?"
Ziegler answered, "Yeah, same-sex marriage is definitely a candidate. Justices Alito and Thomas have in passing mentioned in dicta that they think it might be worth revisiting Obergefell v. Hodges – the same-sex marriage decision.
"And I think it's fair to say that in the sort of panoply of culture war issues, that rights for same-sex couples and sexual orientation are still among the most contested, even though certainly same-sex marriage is more subtle than it was and than abortion was.
I think that certainly the sort of balance between LGBTIQ rights and religious liberty writ large is a very much alive issue, and I think some states may try to test the boundaries with Obergefell, particularly knowing that they have a few justices potentially willing to go there with them."
Politico reported that an earlier bill to legalise same-sex marriage had stated no religious group or institution "shall be compelled to provide space, services, advantages, goods, or privileges related to" marriage that is in violation of their beliefs and indemnified them from lawsuits. The Senate pulled the bill and has not acted on it since.
The bill that advanced Thursday does not include any religious exemptions, effectively leaving it up to courts.
One of those opposed to the law is a self-labeled 'ex-gay' conservative Christian pastor Gregory Quinlan who testified against the law before the committee.
"No one is born gay. The science is zero. And so for that reason there is no justification to codify homosexual marriage or any of the sundry identities that have been put out over the last number of years," Quinlan said.
That brought a sharp rebuke from the committee chair who said; "I think your comments are three fries short of a Happy Meal."
"Why would you be so hateful towards my comments?" Quinlan said.
"I respect your right to speak but I find your comments to be abhorrent and hateful," Mukherji shot back.
The New Jersey State Senate President Steve Sweeney publicly stated that he would like to see a quick vote in the lower house and that he would like to pass the bill in the upper house on Dec. 20.
Sweeney told Politico he became alarmed after it became clear to him that the U.S. Supreme Court would likely "gut" Roe v. Wade, declaring, "If they can do that, same-sex marriage can be the next thing."
Shannon Minter, the Legal Director for the National Center for Lesbian Rights, a national LGBTQ+ legal organization which represented three same-sex couples from Tennessee, whose case was heard by the U.S. Supreme Court along with Obergefell and two other cases is urging caution in how people interpret the Mississippi oral arguments and remarks made by the justices.
"We should be cautious about taking the bait from anti-LGBTQ groups who falsely argue that if the Supreme Court reverses or undermines Roe v. Wade, they are likely to reverse or undermine Obergefell or Lawrence. In fact, that is highly unlikely, as the argument in Dobbs itself showed," he said.
"The only reason Justice Kavanaugh mentioned Obergefell and Lawrence, along with Brown v. Board of Education, was to cite them as examples of cases in which the Supreme Court clearly did the right thing. All of those decisions rely at least as strongly on equal protection as on fundamental rights, and even this extremely conservative supreme court has not questioned the foundational role of equal protection in our nation's constitutional law," Minter stressed.
New Jersey's lawmakers are more sanguine in their assessment but want to make certain that the state's same-sex couples are protected in law just in case an Assemblymember told the Blade on background.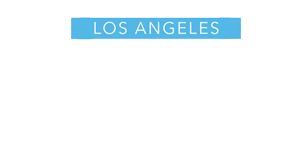 N.J. Gov. orders review of LGBTQ-inclusive sex ed amid GOP attacks
"It is paramount that our standards also promote inclusivity and respect for every child, including LGBTQ youth"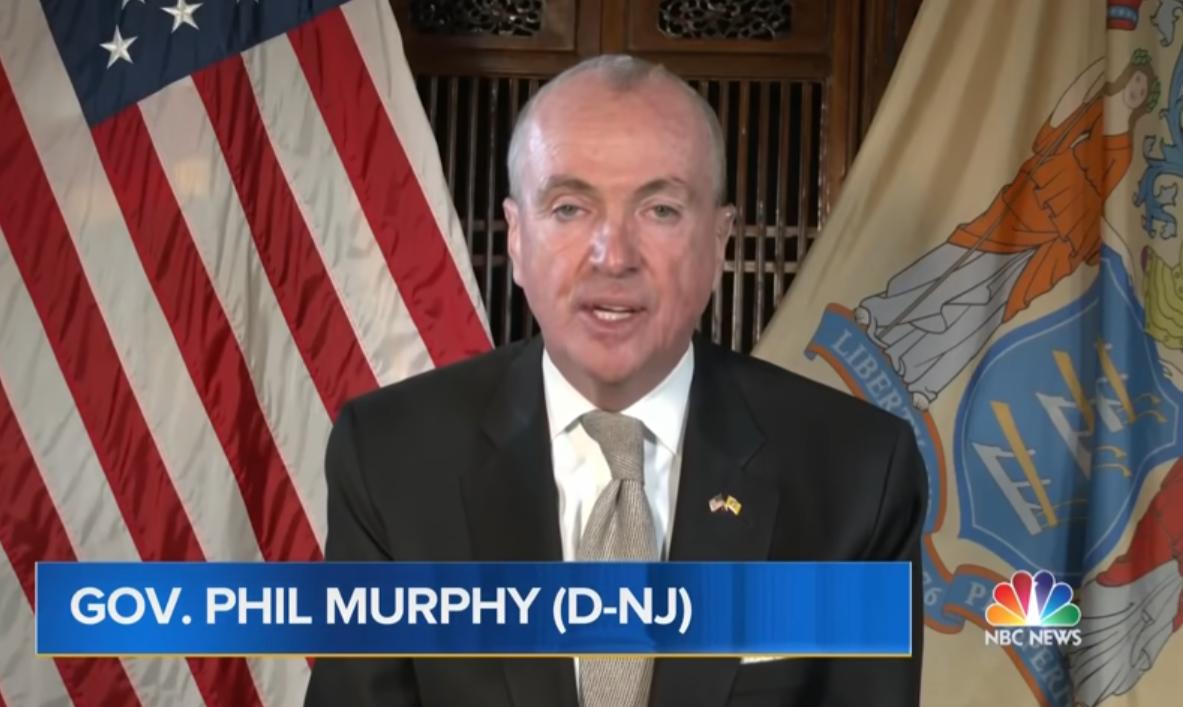 TRENTON – New Jersey Democratic Gov. Phil Murphy Wednesday ordered the state's Department of Education to review LGBTQ-inclusive sex education standards set to start in the fall amid conservative attacks over the policy.
In a release, Murphy announced he directed the education department "to review the standards and provide further clarification on what age-appropriate guidelines look like for our students."
The order came as conservatives ramp up attacks on the standards, with some saying it's "psychological torture" and "predatory grooming."
The standards, adopted by the New Jersey Board of Education in 2020, outline what the sex education curriculum will look like in the state come next school year.
Under the curriculum, second grade kids will discuss gender expression; fifth graders will know the difference between sexual orientation and gender identity; and eigth grade students will learn to promote "dignity and respect" for people of all gender identities and sexual orientations.
The policy also includes education standards around physical and mental health, safety and substance abuse consequences. It was modeled on proposed national standards developed by leading health education groups.
In his statement, Murphy referenced the right-wing attacks on the curriculum – which have ramped up in recent weeks with the release of sample resources for educators – saying that the "learning standards have been intentionally misrepresented by some politicians seeking to divide and score political points." Though the resources reference pornography and masturbation, those topics are not included in the standards.
"We have seen a handful of sample lesson plans being circulated that have not been adopted in our school districts and do not accurately reflect the spirit of the standards," Murphy said. "Any proposed educational content that is not age-appropriate should be immediately revised by local officials."
Liberal media watchdog Media Matters for America recently reported that attacks on the curriculum caught the eyes of Fox News pundits, who used a sample lesson plan to falsely claim that students would be required to learn about gender identity by the end of second grade. Others have also made anti-Trans remarks, according to the Media Matters.
As a guest on Fox News, Washington Times opinion editor Charlie Hurt said that gender-identity education "goes beyond just predatory grooming. This goes to the point of really psychological torture of children."
In addition, state Senate Republicans Monday called on Murphy and Senate President Nicholas Scutari to halt the implementation of the standards and hold public hearings. They cited the "rapidly growing" number of parents who are "extremely concerned" over the policy "that they believe are inappropriate for their children or in conflict with their values."
"We should empower parents, not ignore them," read the letter.
But Murphy ensured that the curriculum was crafted with care and is age-appropriate.
"At a time when we must prioritize student mental health and academic recovery in the wake of the COVID-19 pandemic, it is paramount that our standards also promote inclusivity and respect for every child, including LGBTQ youth," he added.
Bills limiting how LGBTQ+ issues can be taught to children in schools have enthralled Republican lawmakers in statehouses across the country.
Late last month, Florida Republican Gov. Ron DeSantis signed the so-called "Don't Say Gay" bill into law, which will ban classroom instruction about sexual orientation and gender identity in grades K-3 and allow parents to sue schools or teachers. Shortly after being signed, Equality Florida and Family Equality announced a lawsuit against the law.
Alabama Republican Gov. Kay Ivey also signed a bill with a last-minute amendment to keep educators from discussing gender identity and sexual orientation in classrooms.
New Jersey school board bans Pride flag, students walk-out in protest
The students, some wrapped blanket-style in full-size Pride and Trans flags, made their way to the board of education building downtown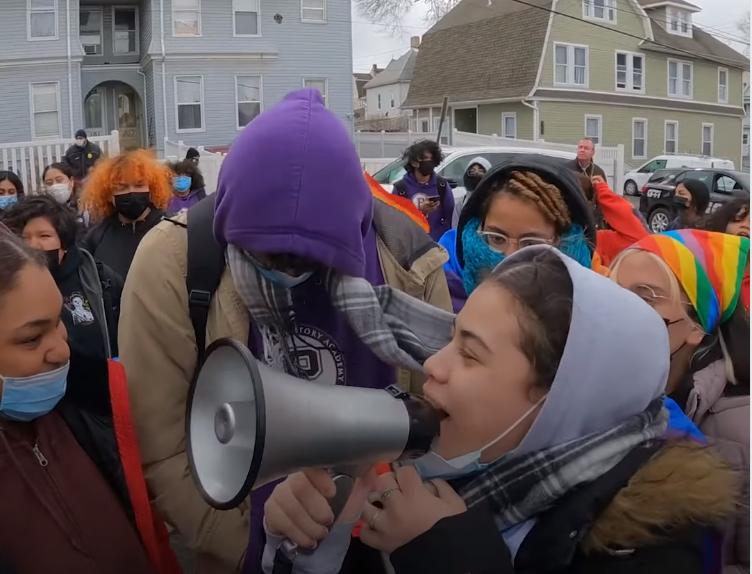 PASSAIC, Nj. – Students in this suburban Newark, New Jersey city in the metropolitan Tri-State area of New York City walked out of classes from three schools Monday, protesting a new school board policy that bans the LGBTQ pride flag and most other flags from being flown outside schools.
Students from, Passaic PREP, Passaic Academy for Science and Engineering and Passaic High School, numbering less than a hundred according to , left classes and waving mini-Pride flags. "Walk out! Walk out!" the demonstrators chanted. Many of their classmates stood at windows, offering a thumbs up, but only a handful joined the march, the NJ.COM/The Star Ledger reported.
The students, some wrapped blanket-style in full-size Pride and Trans flags, made their way to City Hall and the board of education building downtown. "Raise our flag! Raise our flag!" the students chanted, as Passaic police and school security provided an escort to ensure safety, the NJ.COM/The Star Ledger reported.
"We're not going to stop until we get what we want," said Amari Gawthney, who grabbed a bullhorn and led the demonstrators on the march to City Hall. "We put up the flag last year with no problem. Then this new policy came from out of the blue, and they pushed it under the rug, actually."
The Passaic Board of Education trustees had initiated the new after board members discovered there was no policy on flag raising at the schools. According to NJ.COM/The Star Ledger Passaic students hoisted the rainbow flag on school grounds for the first time last June to celebrate Pride month, New Jersey's recognition of LGBTQ+ people and the struggle for equality.
There was no policy in place when the Pride flag went up last year, and some people in Passaic made what board vice chairman L. Daniel Rodriguez termed "inquiries" as to who authorized it.
Board members say their actions was done in the spirit of fairness after the "inquiries" which the LGBTQ+ students and their allies say is discriminatory.
"They disrespected us as a community," said Jaylie Barrett, a senior at Passaic PREP. "Why did they change the policy? They won't tell us why."
At a board meeting on Monday after the student led protest, Board members listened but made no commitment. School Board President Christina Schratz told the audience that trustees "will continue the conversation about the policy."
"I'm all for seeing what we can do as a district," she said. "I am very grateful that they express their concerns. This is the way democracy works."
New Jersey lawmakers pass law to protect same-sex marriages
"We don't want to see those rights lost to an arch-conservative agenda of recent Supreme Court appointees"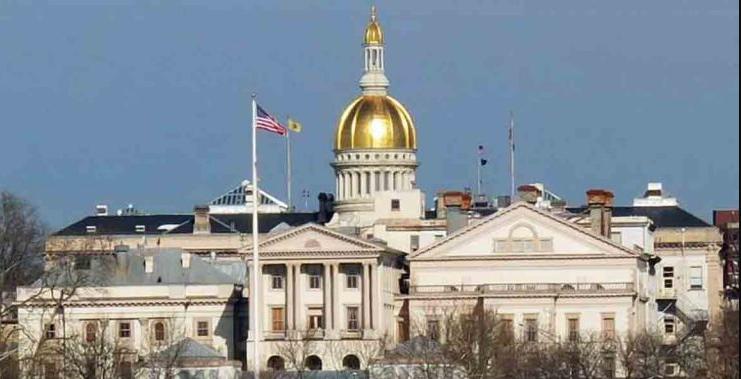 TRENTON – Both Houses of New Jersey's legislature passed a bill (A5367) Monday that would protect the rights of same-sex couples in the state to be able to marry in the wake of fears raised that the current conservative U.S. Supreme Court could potentially reverse its 2015 ruling in Obergefell v. Hodges, 576 U.S. 644.
The Newark-based Star-Ledger, New Jersey's largest online newspaper, reported last week that the landmark civil rights case in which the Supreme Court ruled that the fundamental right to marry is guaranteed to same-sex couples by both the Due Process Clause and the Equal Protection Clause of the Fourteenth Amendment to the United States Constitution was perceived by state lawmakers to be in danger as a result of the High Court's potentially getting rid of a decades-old precedence that gives women access to abortions.
Some legal experts have pointed out that the ruling in the 1973 case of Roe v. Wade granting access to abortion has also been foundational as case law precedence for civil rights cases such as Obergefell.
The Star-Ledger reported that the state Senate voted 35-4 on Monday afternoon. The Assembly passed it by a 53 to-10 vote with four abstentions at 11:14 p.m. Monday, near the end of what was shaping up to be a 10-hour voting session.
Democratic Gov. Phil Murphy is expected to sign it into law.
Same-sex couples have been able to marry in the state since October 2013, when the state Supreme Court declined to hear a lower court ruling that said a ban on same-sex marriage violated the equal protection guarantee of the state's constitution.
Outgoing Senate Majority Leader Loretta Weinberg, D-Bergen, told the Star-Ledger "devoted same-sex couples all across New Jersey are raising families as contributing members of their communities."
"We fought to correct the injustice that denied these rights for too many loving couples for far too long," Weinberg added. "We don't want to see those rights lost to an arch-conservative agenda of recent Supreme Court appointees."