NJ school district reverses cancelling musical 'Prom' after backlash
Cedar Grove High School and district officials initially canceled the production due to "inappropriate" content
CEDAR GROVE, Nj. – The Cedar Grove Public Schools District reversed its decision to cancel a 'High School Edition' of 'The Prom' after intense backlash from LGBTQ+ students, their families.
Actor Josh Lamon, who starred "The Prom" when it ran on Broadway, who posted on his Instagram page; "This is infuriating and deeply homophobic. There is nothing inappropriate in or about the show."
"The Prom," is a Tony-nominated 2016 musical about a lesbian student who wants to bring her girlfriend to her school prom based on a federal lawsuit against the Itawamba County School District in Fulton, Mississippi brought by Constance McMillen, an Out lesbian senior was who banned from bringing her girlfriend to senior prom in 2011 and also from wearing a tuxedo.
McMillen and the ACLU sued and a federal court found the district guilty of violating McMillen's First Amendment rights.
Cedar Grove High School and district officials initially canceled the production due to "inappropriate" content.
But, after a social media campaign led by Bec Alt, a guidance counselor at the Fiorello H. LaGuardia High School of Music & Art and Performing Arts, a public high school specializing in teaching visual arts and performing arts, located near Lincoln Center in the Upper West Side of New York City, in addition to the local outcry, the Cedar Grove Public Schools District backed off.
According to the Star Ledger/NJ.com, the district's superintendent said Friday the school will stage a "High School Edition" of the play that has been modified by its creators for family audiences.
"After further inquiry with the licensing organization, we were informed that a High School Edition of 'The Prom' just became available. Therefore, Cedar Grove Public Schools fully supports producing the High School Edition of the musical 'The Prom,' which was not previously available at the time of licensing," said Cedar Grove Superintendent Anthony Grosso.
"When a production is in the process of being produced at the high school level, shows that were meant for Broadway may have language in the script of songs that could be inappropriate to our younger audience or other members of the community," Grosso wrote in an email sent to a concerned community member reported the Star Ledger/NJ.com.
"Therefore, a Jr. version of a play would need to be produced to accommodate our potential audience," Grosso said. "Cedar Grove Public Schools fully supports producing the Jr. version of the musical, allowing our students to continue to produce the show at a level that allows our students to express their creativity through the art of performance."
NJ Attorney General sues over LGBTQ+ students policy
The Hanover Township Board of Education's new policy directs staff to out students sexual orientation & gender identity to parents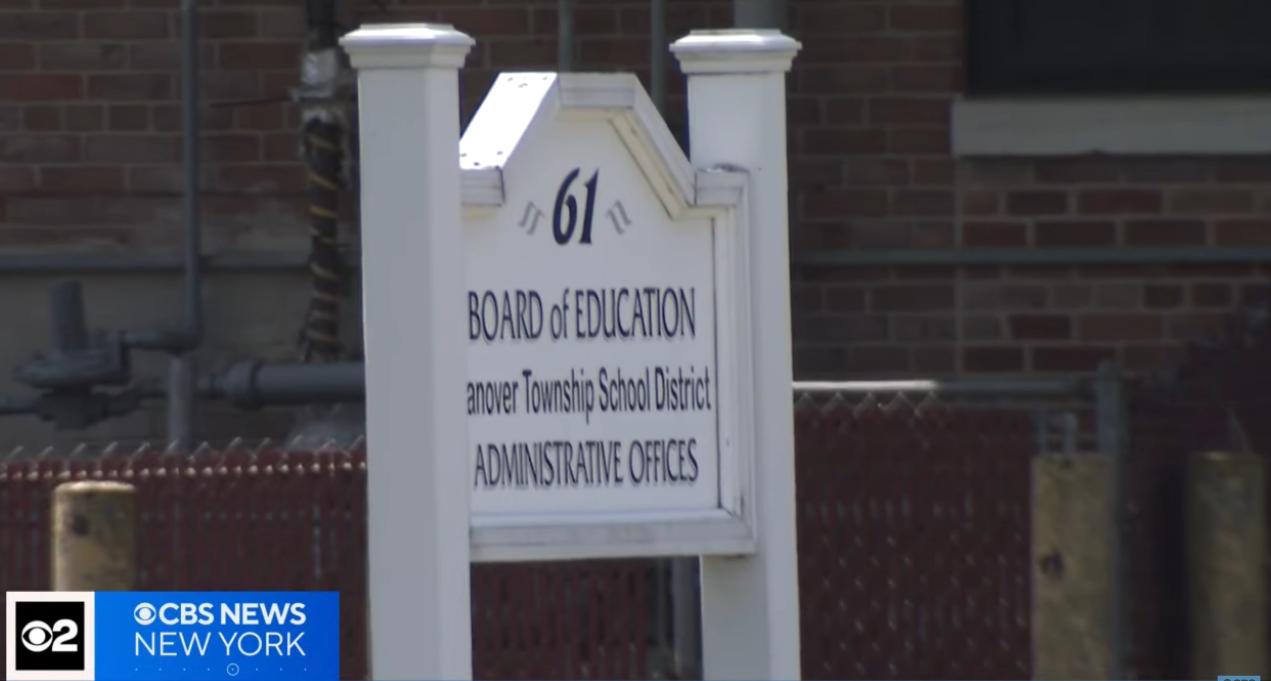 TRENTON – New Jersey Attorney General Matthew J. Platkin announced the filing of a Division on Civil Rights (DCR) complaint this week challenging an unlawful policy enacted by the Hanover Township Board of Education.
The Hanover Township Board of Education earlier this week implemented the new policy, which directs all school staff to immediately inform parents on a variety of issues about their children — from anxiety and self-harm to sexual orientation and gender identity.
The administrative complaint and the motion for a preliminary injunction allege that the policy enacted by the Board of Education violates the New Jersey Law Against Discrimination's (LAD) prohibition against discrimination on the basis of sexual orientation and gender identity or expression.
The complaint asserts that this new policy discriminates against students on the basis of sexual orientation and gender identity or expression, targeting transgender students and other students who identify as LGBTQ+ and requiring parental notification for LGBTQ+ youth but not their peers. 
The complaint also asserts that the parental notification policy has a disparate impact on LGBTQ+ youth:  Because the policy requires school staff to "out" LGBTQ+ youth to their parents, it exposes them to severe harms to their safety and mental health.  The policy also runs counter to guidance from the New Jersey Department of Education concerning the confidentiality and privacy of such information.
"We will always stand up for the LGBTQ+ community here in New Jersey and look forward to presenting our arguments in court in this matter," said Platkin.  "We are extremely proud of the contributions LGBTQ+ students make to our classrooms and our communities, and we remain committed to protecting them from discrimination in our schools."
ACLU of New Jersey's Legal Director Jeanne LoCicero said in a statement released on May 17:
"We appreciate that the Attorney General and the Division of Civil Rights took swift action to prevent the implementation of a discriminatory and intrusive school policy. The rights of all students, including LGBTQ+ students, must be respected and protected. 
"Students are protected by New Jersey's constitution and the Law Against Discrimination and may share or withhold information about their sexual orientation or gender identity from their parents, teachers, and other parties.  
 
"Disclosing a student's sexual orientation or gender identity to their parents without a student's full and voluntary consent not only invades their privacy, but can open an LGBTQ+ student to depression, bullying, suicide, violence or even abandonment by families. Enacting a policy that has teachers policing their schools to out LGBTQ+ students is a disconcerting return to tactics used to criminalize sexual orientation and gender identity. It targets students based on their LGBTQ+ status and cannot stand." 
Attorney General Platkin also filed a motion in Superior Court requesting temporary restraints and a preliminary injunction against the policy's implementation while the administrative complaint is being adjudicated.
"Our state civil rights laws are clear: New Jersey does not tolerate discrimination on the basis of sexual orientation or gender identity or expression," said Sundeep Iyer, Director of the Division on Civil Rights.  "We will continue do everything in our power to enforce the robust protections our laws provide and to ensure that LGBTQ+ youth remain safe in our schools."
The policy challenged today was enacted by the Board of Education on May 16, 2023. It provides that all school staff members shall "immediately, fully and accurately inform a student's parent(s) whenever such staff member is made aware of, directly or indirectly, any facts or circumstances that may have a material impact on the student's physical and/or mental health, safety and/or social/emotional well-being," including, among other things, a student's "sexuality," "sexual orientation," "transitioning," and "gender identity or expression."
Hanover Township schools face backlash over LGBTQ+ policy: