NJ Attorney General sues over LGBTQ+ students policy
The Hanover Township Board of Education's new policy directs staff to out students sexual orientation & gender identity to parents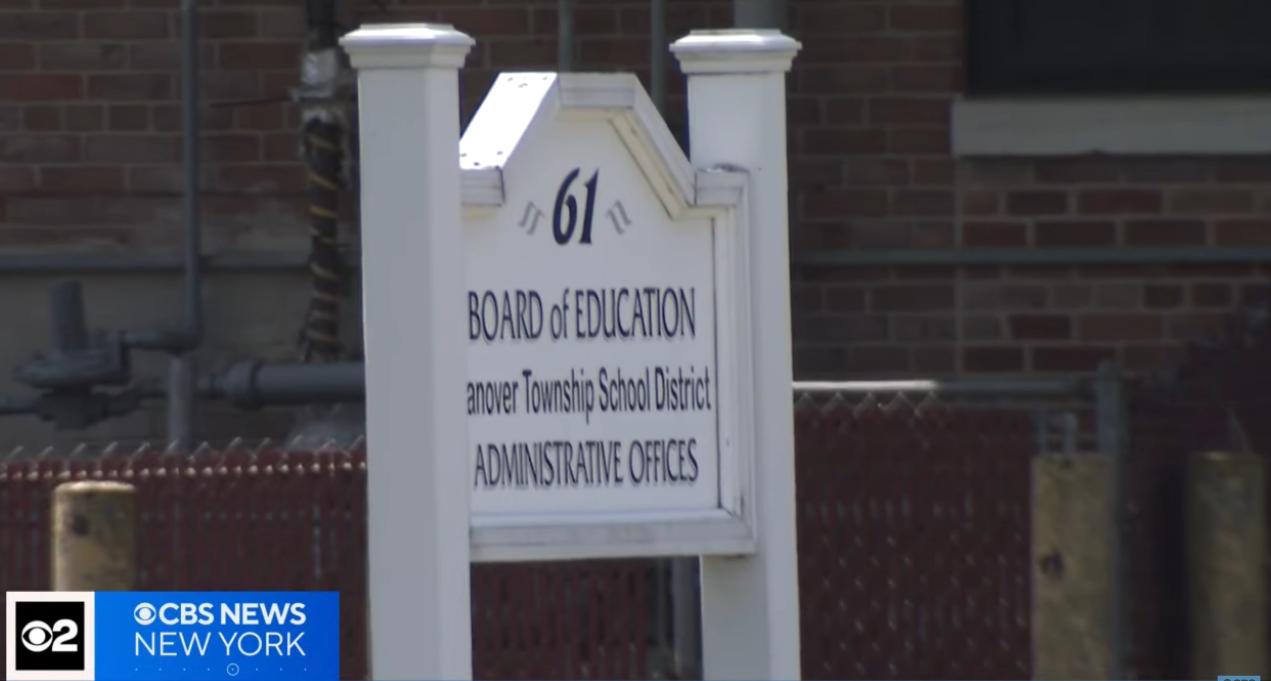 TRENTON – New Jersey Attorney General Matthew J. Platkin announced the filing of a Division on Civil Rights (DCR) complaint this week challenging an unlawful policy enacted by the Hanover Township Board of Education.
The Hanover Township Board of Education earlier this week implemented the new policy, which directs all school staff to immediately inform parents on a variety of issues about their children — from anxiety and self-harm to sexual orientation and gender identity.
The administrative complaint and the motion for a preliminary injunction allege that the policy enacted by the Board of Education violates the New Jersey Law Against Discrimination's (LAD) prohibition against discrimination on the basis of sexual orientation and gender identity or expression.
The complaint asserts that this new policy discriminates against students on the basis of sexual orientation and gender identity or expression, targeting transgender students and other students who identify as LGBTQ+ and requiring parental notification for LGBTQ+ youth but not their peers. 
The complaint also asserts that the parental notification policy has a disparate impact on LGBTQ+ youth:  Because the policy requires school staff to "out" LGBTQ+ youth to their parents, it exposes them to severe harms to their safety and mental health.  The policy also runs counter to guidance from the New Jersey Department of Education concerning the confidentiality and privacy of such information.
"We will always stand up for the LGBTQ+ community here in New Jersey and look forward to presenting our arguments in court in this matter," said Platkin.  "We are extremely proud of the contributions LGBTQ+ students make to our classrooms and our communities, and we remain committed to protecting them from discrimination in our schools."
ACLU of New Jersey's Legal Director Jeanne LoCicero said in a statement released on May 17:
"We appreciate that the Attorney General and the Division of Civil Rights took swift action to prevent the implementation of a discriminatory and intrusive school policy. The rights of all students, including LGBTQ+ students, must be respected and protected. 
"Students are protected by New Jersey's constitution and the Law Against Discrimination and may share or withhold information about their sexual orientation or gender identity from their parents, teachers, and other parties.  
 
"Disclosing a student's sexual orientation or gender identity to their parents without a student's full and voluntary consent not only invades their privacy, but can open an LGBTQ+ student to depression, bullying, suicide, violence or even abandonment by families. Enacting a policy that has teachers policing their schools to out LGBTQ+ students is a disconcerting return to tactics used to criminalize sexual orientation and gender identity. It targets students based on their LGBTQ+ status and cannot stand." 
Attorney General Platkin also filed a motion in Superior Court requesting temporary restraints and a preliminary injunction against the policy's implementation while the administrative complaint is being adjudicated.
"Our state civil rights laws are clear: New Jersey does not tolerate discrimination on the basis of sexual orientation or gender identity or expression," said Sundeep Iyer, Director of the Division on Civil Rights.  "We will continue do everything in our power to enforce the robust protections our laws provide and to ensure that LGBTQ+ youth remain safe in our schools."
The policy challenged today was enacted by the Board of Education on May 16, 2023. It provides that all school staff members shall "immediately, fully and accurately inform a student's parent(s) whenever such staff member is made aware of, directly or indirectly, any facts or circumstances that may have a material impact on the student's physical and/or mental health, safety and/or social/emotional well-being," including, among other things, a student's "sexuality," "sexual orientation," "transitioning," and "gender identity or expression."
Hanover Township schools face backlash over LGBTQ+ policy:
N.J. Governor declares 'safe haven' for trans, nonbinary people
Murphy, a second-term Democrat who is rumored to be eyeing a presidential run, is pushing to make the Garden State a transgender refuge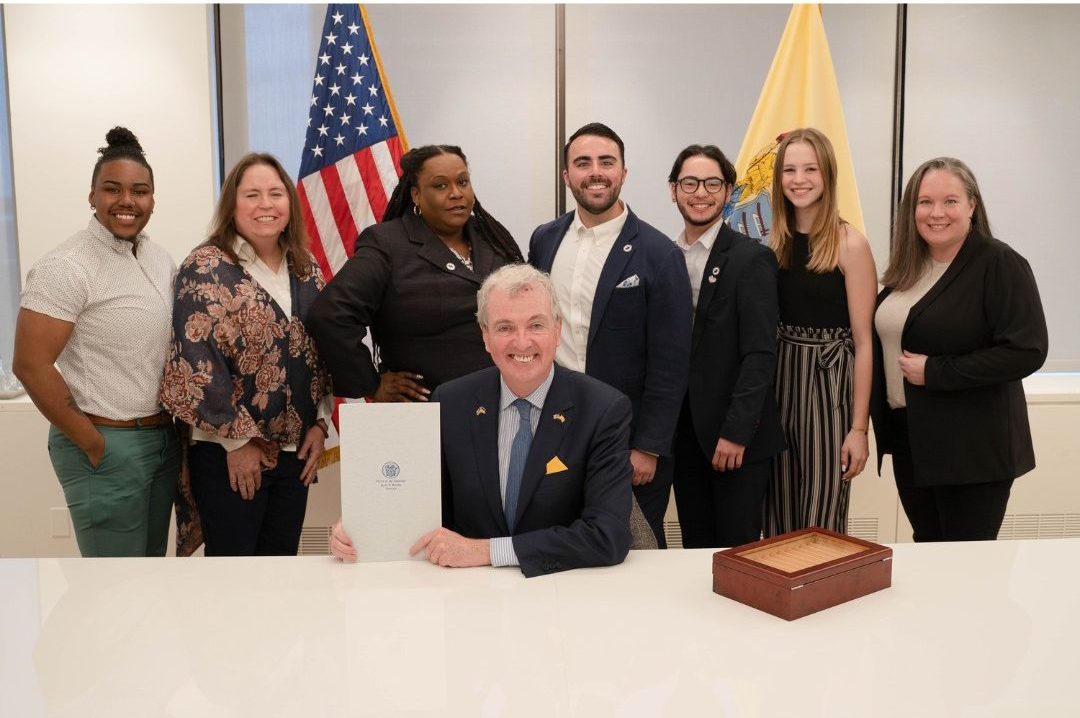 By Sophie Nieto-Munoz | TRENTON – While other states pass bans on transgender health care, New Jersey will be a "safe haven" for those seeking gender-affirming care, Gov. Phil Murphy said Tuesday.
Murphy signed an executive order Tuesday directing all state departments and agencies to protect those providing or receiving gender-affirming health care services. Under the order, state officials will be barred from cooperating in other states' investigations into whether someone sought the care in New Jersey, and extradition to other states in those instances will be prohibited.
"Across the nation, we are witnessing attacks led by certain states that seek to undermine the equality, dignity, and safety of the LGBTQIA+ community, especially transgender and nonbinary youth," Murphy said in a statement. "As leaders, our greatest responsibility is ensuring that every person we represent, regardless of their gender identity or gender expression, is entitled to respect, fairness, and freedom."
New Jersey is estimated to be home to more than 30,000 transgender and nonbinary residents, according to the Williams Institute at UCLA.
Murphy, a second-term Democrat who is rumored to be eyeing a presidential run, is pushing to make the Garden State a transgender refuge as nearly a dozen other states advance policies and laws to limit care for transgender and nonbinary people.
At least four states have banned gender-affirming health care for transgender youth, and more than 110 pieces of legislation restricting LGBTQ+ rights or attacking transgender youth have been introduced in state legislatures around the country, according to data from the ACLU.
In Florida, Republican Gov. Ron DeSantis has been attacking transgender residents by asking public colleges to share statistics around students who have been treated for gender dysphoria and banning medical services for transgender minors, In an interview with Insider published Monday, Murphy criticized DeSantis' policies specifically.
Medical experts say denying gender-affirming care is not only discriminatory but contributes to higher rates of suicide.
Murphy's executive order came shortly after the state commemorated International Transgender Day of Visibility with a new website providing information for transgender residents. The site will act as a centralized hub touting programs and services to support transgender and nonbinary people. It includes information like how to change your name and where to find legal help.
The site is paid for by federal COVID-19 relief money, which spurred an outcry from Ocean County Republicans. They blasted the governor for using the pandemic funds while other "critical needs" go ignored.
"He could have helped struggling businesses, prevented cuts to our schools, or fixed the broken unemployment system, but building a transgender website was his priority. It's ridiculous," said Sen. James Holzapfel.
*******************************************************************************
Sophie Nieto-Muñoz, a New Jersey native and former Trenton statehouse reporter for NJ.com, shined a spotlight on the state's crumbling unemployment system and won several awards for investigative reporting from the New Jersey Press Association.
Sophie speaks Spanish and is proud to connect to the Latinx community through her reporting.
***************************************************************
The preceding piece was previously published by the New Jersey Monitor and is republished with permission.
New Jersey Monitor provides fair and tough reporting on the issues affecting New Jersey, from political corruption to education to criminal and social justice. We strive to hold powerful people accountable and explain how their actions affect New Jerseyans from Montague to Cape May.