N.J. Gov. orders review of LGBTQ-inclusive sex ed amid GOP attacks
"It is paramount that our standards also promote inclusivity and respect for every child, including LGBTQ youth"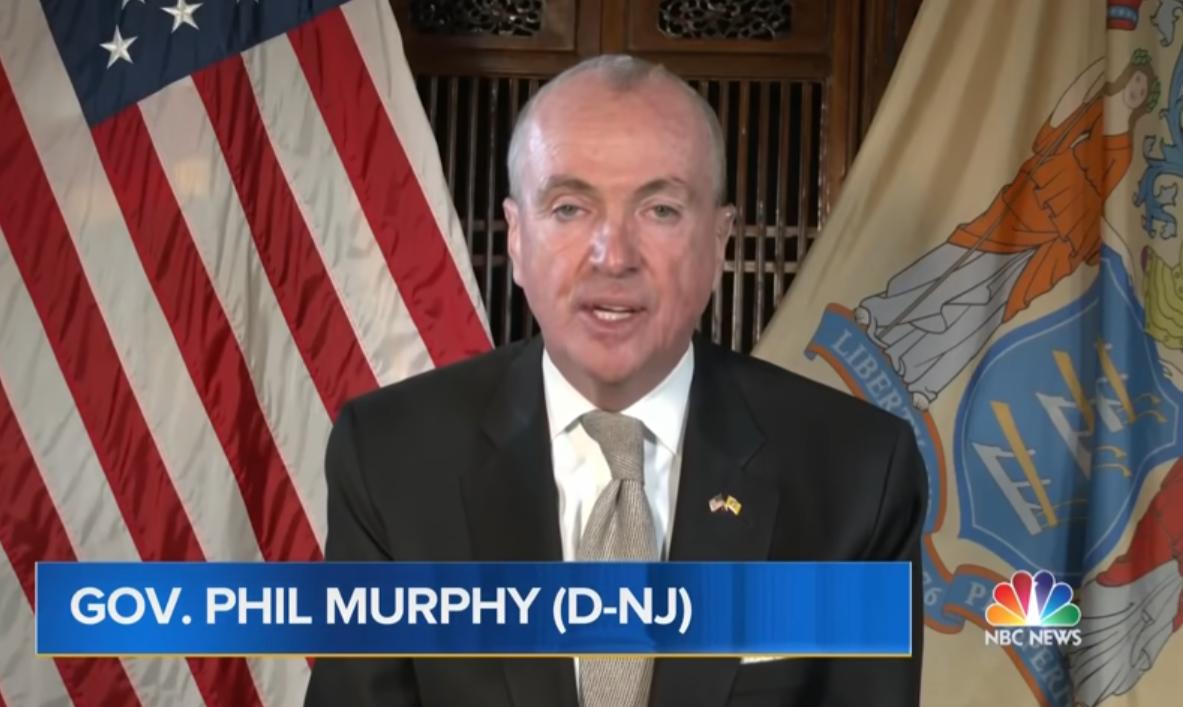 TRENTON – New Jersey Democratic Gov. Phil Murphy Wednesday ordered the state's Department of Education to review LGBTQ-inclusive sex education standards set to start in the fall amid conservative attacks over the policy.
In a release, Murphy announced he directed the education department "to review the standards and provide further clarification on what age-appropriate guidelines look like for our students."
The order came as conservatives ramp up attacks on the standards, with some saying it's "psychological torture" and "predatory grooming."
The standards, adopted by the New Jersey Board of Education in 2020, outline what the sex education curriculum will look like in the state come next school year.
Under the curriculum, second grade kids will discuss gender expression; fifth graders will know the difference between sexual orientation and gender identity; and eigth grade students will learn to promote "dignity and respect" for people of all gender identities and sexual orientations.
The policy also includes education standards around physical and mental health, safety and substance abuse consequences. It was modeled on proposed national standards developed by leading health education groups.
In his statement, Murphy referenced the right-wing attacks on the curriculum – which have ramped up in recent weeks with the release of sample resources for educators – saying that the "learning standards have been intentionally misrepresented by some politicians seeking to divide and score political points." Though the resources reference pornography and masturbation, those topics are not included in the standards.
"We have seen a handful of sample lesson plans being circulated that have not been adopted in our school districts and do not accurately reflect the spirit of the standards," Murphy said. "Any proposed educational content that is not age-appropriate should be immediately revised by local officials."
Liberal media watchdog Media Matters for America recently reported that attacks on the curriculum caught the eyes of Fox News pundits, who used a sample lesson plan to falsely claim that students would be required to learn about gender identity by the end of second grade. Others have also made anti-Trans remarks, according to the Media Matters.
As a guest on Fox News, Washington Times opinion editor Charlie Hurt said that gender-identity education "goes beyond just predatory grooming. This goes to the point of really psychological torture of children."
In addition, state Senate Republicans Monday called on Murphy and Senate President Nicholas Scutari to halt the implementation of the standards and hold public hearings. They cited the "rapidly growing" number of parents who are "extremely concerned" over the policy "that they believe are inappropriate for their children or in conflict with their values."
"We should empower parents, not ignore them," read the letter.
But Murphy ensured that the curriculum was crafted with care and is age-appropriate.
"At a time when we must prioritize student mental health and academic recovery in the wake of the COVID-19 pandemic, it is paramount that our standards also promote inclusivity and respect for every child, including LGBTQ youth," he added.
Bills limiting how LGBTQ+ issues can be taught to children in schools have enthralled Republican lawmakers in statehouses across the country.
Late last month, Florida Republican Gov. Ron DeSantis signed the so-called "Don't Say Gay" bill into law, which will ban classroom instruction about sexual orientation and gender identity in grades K-3 and allow parents to sue schools or teachers. Shortly after being signed, Equality Florida and Family Equality announced a lawsuit against the law.
Alabama Republican Gov. Kay Ivey also signed a bill with a last-minute amendment to keep educators from discussing gender identity and sexual orientation in classrooms.
NJ Attorney General sues over LGBTQ+ students policy
The Hanover Township Board of Education's new policy directs staff to out students sexual orientation & gender identity to parents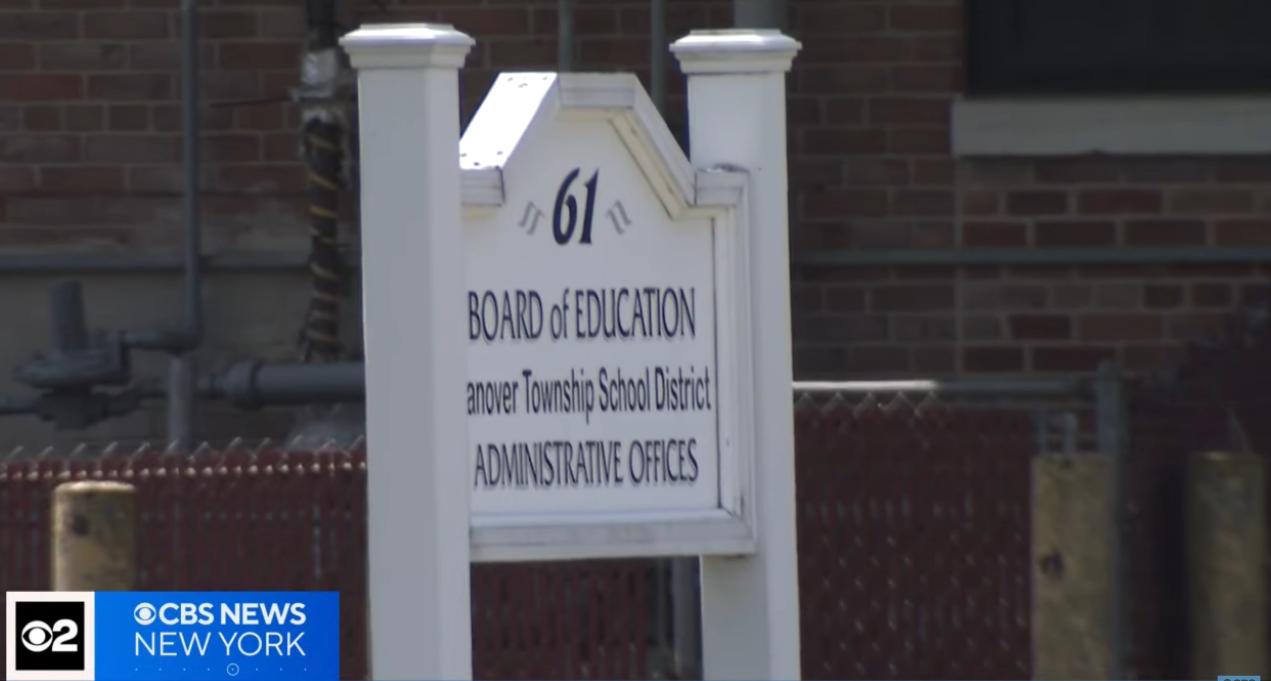 TRENTON – New Jersey Attorney General Matthew J. Platkin announced the filing of a Division on Civil Rights (DCR) complaint this week challenging an unlawful policy enacted by the Hanover Township Board of Education.
The Hanover Township Board of Education earlier this week implemented the new policy, which directs all school staff to immediately inform parents on a variety of issues about their children — from anxiety and self-harm to sexual orientation and gender identity.
The administrative complaint and the motion for a preliminary injunction allege that the policy enacted by the Board of Education violates the New Jersey Law Against Discrimination's (LAD) prohibition against discrimination on the basis of sexual orientation and gender identity or expression.
The complaint asserts that this new policy discriminates against students on the basis of sexual orientation and gender identity or expression, targeting transgender students and other students who identify as LGBTQ+ and requiring parental notification for LGBTQ+ youth but not their peers. 
The complaint also asserts that the parental notification policy has a disparate impact on LGBTQ+ youth:  Because the policy requires school staff to "out" LGBTQ+ youth to their parents, it exposes them to severe harms to their safety and mental health.  The policy also runs counter to guidance from the New Jersey Department of Education concerning the confidentiality and privacy of such information.
"We will always stand up for the LGBTQ+ community here in New Jersey and look forward to presenting our arguments in court in this matter," said Platkin.  "We are extremely proud of the contributions LGBTQ+ students make to our classrooms and our communities, and we remain committed to protecting them from discrimination in our schools."
ACLU of New Jersey's Legal Director Jeanne LoCicero said in a statement released on May 17:
"We appreciate that the Attorney General and the Division of Civil Rights took swift action to prevent the implementation of a discriminatory and intrusive school policy. The rights of all students, including LGBTQ+ students, must be respected and protected. 
"Students are protected by New Jersey's constitution and the Law Against Discrimination and may share or withhold information about their sexual orientation or gender identity from their parents, teachers, and other parties.  
 
"Disclosing a student's sexual orientation or gender identity to their parents without a student's full and voluntary consent not only invades their privacy, but can open an LGBTQ+ student to depression, bullying, suicide, violence or even abandonment by families. Enacting a policy that has teachers policing their schools to out LGBTQ+ students is a disconcerting return to tactics used to criminalize sexual orientation and gender identity. It targets students based on their LGBTQ+ status and cannot stand." 
Attorney General Platkin also filed a motion in Superior Court requesting temporary restraints and a preliminary injunction against the policy's implementation while the administrative complaint is being adjudicated.
"Our state civil rights laws are clear: New Jersey does not tolerate discrimination on the basis of sexual orientation or gender identity or expression," said Sundeep Iyer, Director of the Division on Civil Rights.  "We will continue do everything in our power to enforce the robust protections our laws provide and to ensure that LGBTQ+ youth remain safe in our schools."
The policy challenged today was enacted by the Board of Education on May 16, 2023. It provides that all school staff members shall "immediately, fully and accurately inform a student's parent(s) whenever such staff member is made aware of, directly or indirectly, any facts or circumstances that may have a material impact on the student's physical and/or mental health, safety and/or social/emotional well-being," including, among other things, a student's "sexuality," "sexual orientation," "transitioning," and "gender identity or expression."
Hanover Township schools face backlash over LGBTQ+ policy: