This Fall, Long Beach could send the next AOC to Congress
Robert Garcia is an educator and was elected as not only the youngest mayor in Long Beach's history, but also its first openly gay mayor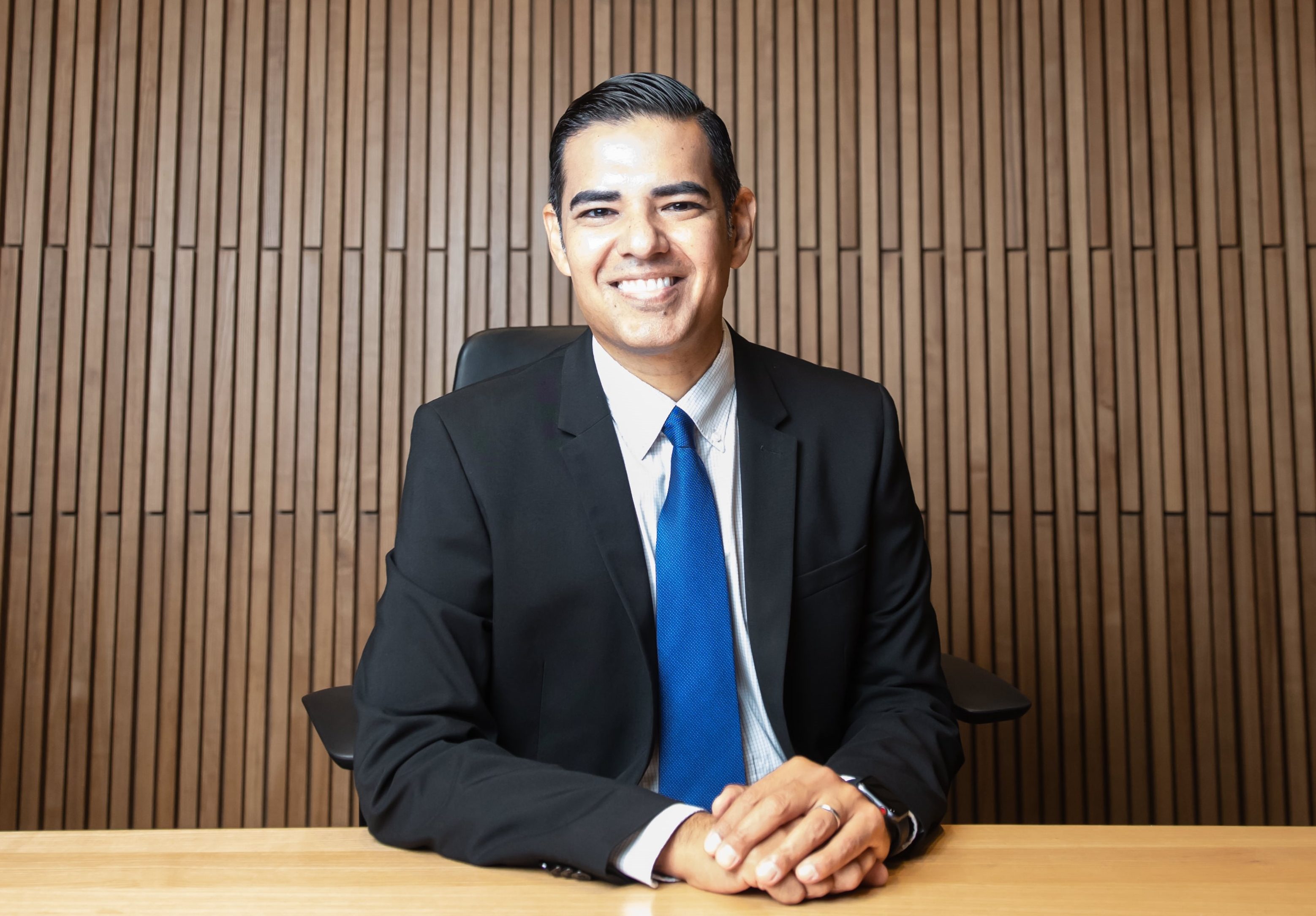 LONG BEACH – The U.S. House of Representatives is arguably the most opportunistic branch of government for revolutionary thinking, whether that thinking represents the progressive or conservative ideology in the political spectrum.
When Rep. Alexandria Ocasio-Cortez (D-NY) won her seat in 2018, at age 29, she became the youngest woman ever to serve in the United States Congress. She revolutionized elected officials having substantial social media presence. She leveraged her background as an activist and as a waitress and bartender to become a voice for the young progressives. Countering her influence, and representing the Trump-populist radicals, Representatives like Marjorie Taylor Green (R-GA), Matt Gaetz (R-FL), and Lauren Bobet (R-CO), also took their seats as lightning rods for their polarizing far right points of view.
This fall, if a congressional district in Southern California has its way, it will be sending a new member to Congress to fight next to Ms. Ocasio-Cortez, to save the country and make an impact for his generation. That mover-and-shaker is Long Beach Mayor Robert Garcia. At 36, he is hugely popular, having won re-election by 80% of the vote.
He has already made history. As a Peruvian-American immigrant, he is an educator and was elected as not only the youngest mayor in Long Beach's history, but also its first openly gay mayor.
While he believes in pragmatic bipartisanship, he has a drive to fight hard in Congress should he get there. "We could be one or two presidential elections away from a real constitutional crisis where Donald Trump or someone else tries to literally transition our government from a democracy to some sort of authoritarian version of our country," he tells me on a recent Rated LGBT Radio podcast.
Robert Garcia, a voice for the marginalized, is ready to take on the country and the world
Garcia is an ardent proponent for the John Lewis Voting Rights Advancement Act and the Freedom to Vote Act. He also feels that Washington D.C. is being left out of fair representation and advocates for their statehood.
While serving as Mayor, the city was hailed by California Governor Gavin Newsom and President Joe Biden as a national model against the coronavirus pandemic. He accomplished this against a viral enemy as it attacked him personally. Both his parents died at the hands of Covid-19.
Garcia sees healthcare as a human right, and is committed to making that happen. He supports Medicare for all and pushed for the City of Long Beach to go on record supporting it. "Coming to Congress having been the chief executive of a city is very beneficial and useful. I know the ins and outs of how things work. Most legislators come from state legislatures – not for me, it will be a little different," he says.
Garcia also represents an authentic and realistic drive towards immigration reform and best practices. For him, it is personal. "I am a citizen today because Ronald Reagan signed the last real amnesty bill." He adds, "When you look at what the Republican party did back then in terms of immigration and what they are now, it is unrecognizable. It is a shame. The immigration efforts back then were bipartisan. Republicans have come a long way to this rabid extremism."
He has no interest in humoring extremism. "We in Congress need to have some common core values. I have no interest in working with, or finding core values with, people who do not even believe I should have basic civil rights… that question whether gay people exist, and doubt that we deserve the same equal rights as anyone else."
He spares no sympathy for those trying to attack transgender youth and repress LGBTQ people in schools. "It is bully tactics. We have to focus on trans rights and make sure folks are protected… we need to introduce legislation at the national level that protects these rights… we need to codify the Equality Act, which will accomplish a lot of that protection," he tells me. He is very aware that for such legislation to be accomplished, Democrats need to have control of both houses, and hopefully eliminate the filibuster in the Senate.
Garcia fully supports President Biden's recent federal student loan forgiveness plan and hopes to see more in the future. He is aware there are those who resent these types of initiatives. He encourages those who have those feelings- to not put emphasis on what someone is not getting. He himself has student debt that did not qualify for forgiveness. Even with that, he does not hold envy, but instead, has an appreciation that many more have been helped. "Different people get different benefits from various government programs."
Other issues on which he intends to fight include climate change and homelessness. He is a huge Green New Deal proponent as he has been leading Long Beach and plans to intensify that further in Congress.
"Homelessness is one of the top challenges people are talking about and a failure of our society," he states. He calls out housing shortages and mental health as key contributors to the problem. He is calling for both more density in housing plans and an increase of mental health care for those who need to be supervised.
In his race for the House seat, Garcia elected to not take any fossil fuel PAC money at all. He believes in the high action plan initiated under his leadership in the City with support for solar, water and wind energy production and utilization of electric trucks and buses.
Gun violence is "an important issue," he asserts, brining up another passion. He advocates for sensible gun reform and safety laws. He is supported by all the major gun-form lobby and legislative organizations, and brandishes his "F" score from the NRA saying, "I am proud of that."
He also vehemently supports women to make their own choices over their healthcare and plans to fight hard to have that protection codified after Roe vs. Wade was overturned by, what he calls, "a bunch of extremists."
The Supreme Court's decision on Citizen United that allowed corporate political donations is also a passionate fight for Garcia. "It is dark money, and I don't accept any corporate PAC money for my campaign. I think it is the right approach, and it definitely is the right approach for me."
Hollywood classics are filled with tales about common men going to Washington DC to make a difference. Robert Garcia is one of those men in spirit, but represents more inclusion than any of them ever did. He knows the feelings of being marginalized, and of discrimination. He knows the devastation of a pandemic and the confrontation with a list of ills that faces every American city.
With all of that, he intends to hit Capitol Hill with ideas. More-so, he will hit it fighting.
Watch out Marjorie, Matt, Lauren and friends, your nemesis, AOC will have an ally.
He won't be sitting in your chamber quietly.
**********************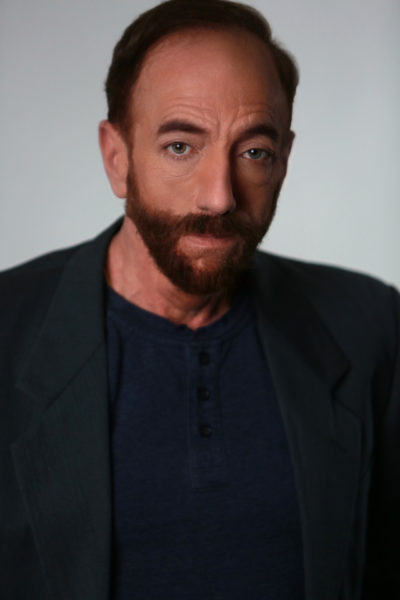 Rob Watson is the host of the popular Hollywood-based radio/podcast show RATED LGBT RADIO.
He is an established LGBTQ columnist and blogger having written for many top online publications including Parents Magazine, the Huffington Post, LGBTQ Nation, Gay Star News, the New Civil Rights Movement, and more. He served as Executive Editor for The Good Man Project, has appeared on MSNBC and been quoted in Business Week and Forbes Magazine. He is CEO of Watson Writes, a marketing communications agency, and can be reached at [email protected] .
**********************
RATED LGBT RADIO:
Zbur is Assemblymember-elect as Abramson concedes
When Zbur is sworn in on December 5 and takes office, he will join the largest Legislative LGBTQ+ Caucus in California history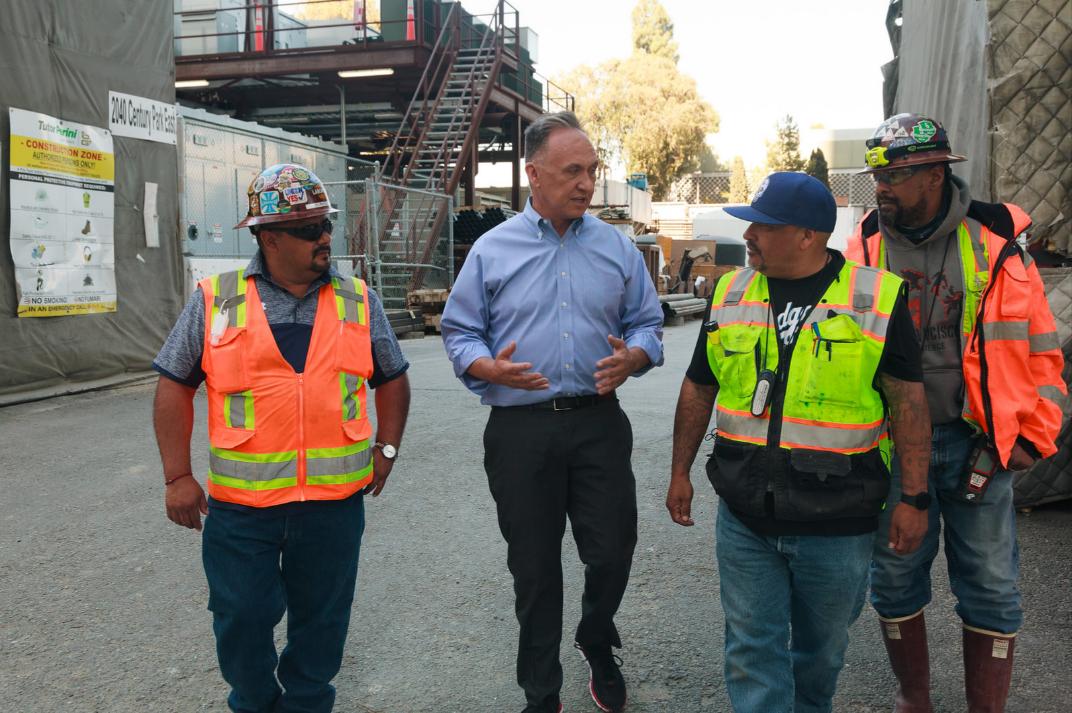 LOS ANGELES – The latest election results released by the Los Angeles County Registrar-Recorder/County Clerk's office on Tuesday indicated that former Equality California Executive Director and leading environmental attorney, Rick Chavez Zbur, had won the seat to represent California's 51st Assembly District.
Zbur's opponent Louis Abramson issued a statement of concession congratulating the Assemblymember-elect:
"One of our campaign mantras is: The hard part comes after the hard part. Well, this is the hard part. While many votes are outstanding, we're at 44.6%. Having been outspent nearly eight to one by a well known opponent, this achievement is incredible. Nonetheless, we don't see a path to 50%+1. With a full heart and a grateful soul, it's time to close this chapter.
I want to congratulate Rick Zbur on his victory in this race. I will do everything I can to help him succeed in confronting the existential challenges facing our shared community—homelessness, housing affordability, mental health reform, and climate change.
Rick ran with generosity and kindness. His previous work made California more equitable and just. It has been a privilege to campaign with him and to have the opportunity to advance that work. Rick will be an effective advocate for our district. I look forward to being his partner in repairing our world, and I invite you all to join me." 
In an email to the Blade Tuesday afternoon, Zbur wrote:
"As the votes continue to be counted, our campaign is confident that our margin of victory will continue to grow.  I'm incredibly humbled and grateful to the voters across AD-51 who powered our campaign to a victorious finish. We are proud that we won with a substantial margin in every city across the district.  This victory was only possible because of the dedication and effort of thousands of people —supporters, contributors, and volunteers who fueled our campaign, and I am incredibly grateful. I'm also deeply proud that my victory ensures that the 51st District—and the County of Los Angeles—finally has the LGBTQ+ representation in the State Assembly that it deserves. 
I would like to congratulate my opponent Louis Abramson for his dedication to our community, and for running an energetic campaign that was focused on the issues—many of which we agree about. I appreciate his gracious congratulations call yesterday and his offer to work together in the future to improve the lives of the people of California.
Our campaign was never about one person – it was about ensuring real change and lasting progress to improve the lives of the people of California and the 51st District. It was about assuring that our government tackles effectively the issues that matter most—affordable housing and homelessness, climate action, safer and sustainable communities, good jobs with good pay and safe working conditions, civil rights and social justice for all, and more. I'm proud of the movement we have built and I look forward to beginning the hard work to achieve a government that works for every Californian, especially our most vulnerable.  I am excited to begin my work in the Assembly to deliver for families across the 51st District."
Early on in his candidacy Zbur received the backing of various organizations and political groups including labour, civic, environmental as well as this newspaper. Zbur was endorsed by Equality California early in April 2021, alongside the California Legislative LGBTQ+ Caucus.
When Zbur is sworn in on December 5 and takes office, he will join the largest Legislative LGBTQ+ Caucus in California history.
Equality California released the following statement from its Executive Director Tony Hoang celebrating the victory:
"My friend Rick Chavez Zbur has spent his career fighting for justice and is exactly the type of champion LGBTQ+ Californians need in the Assembly. From a small farming community in the Rio Grande Valley to the halls of the California Capitol, Rick's life has been defined by service to his community and his country. I know that his bold, experienced leadership will continue to move our state forward, and he will deliver progressive results for the people of the 51st Assembly District.
"Equality California looks forward to being a partner to Rick in his new role, as we continue our shared fight for a world that is healthy, just and fully equal for all LGBTQ+ people." 
California's 51st Assembly District includes West Los Angeles, Hollywood and West Hollywood.
MEMBER OF THE STATE ASSEMBLY, 51st District
| Candidate(s) | Votes | Percent |
| --- | --- | --- |
| RICK CHAVEZ ZBUR (D) | 57,323 | 55.40% |
| LOUIS ABRAMSON (D) | 46,145 | 44.60% |