New addiction treatment center focuses on LGBTQ niche
Pride Recovery Los Angeles says community is the key to long term sobriety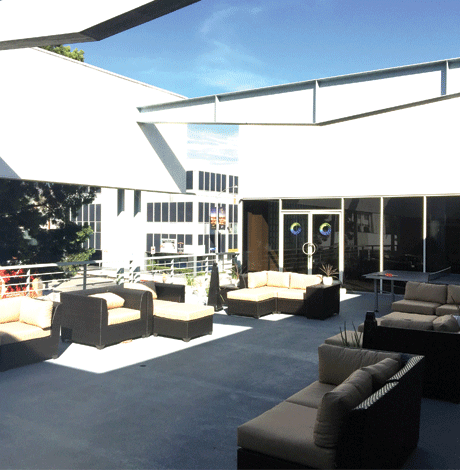 "In my many times being in treatment, especially in the past year," ML, a young male addict using only his initials, said via email, "I have felt as if I couldn't express my full self, which…has prevented me from advancing in my recovery. Not only am I able to fully be myself [now], I am able to openly discuss my history and dissect all the different layers that contribute to my addiction."
ML felt he couldn't be himself when he attended a traditional treatment program because he is gay.
It's a common refrain for people in recovery, but ML recently completed rehab and now resides in a sober living home, coupled with an outpatient program, a standard recommendation of modern addiction treatment.
He says he is sober today because he found the "right program," one that ensures a judgement-free environment of like-minded people who also happen to be LGBTQ.
Larry Hymes, a well-known marriage and family therapist, believes in the power of LGBTQ 'family' and has taken the idea to the next level. As Clinical Director of Pride Recovery Los Angeles (PRLA), a new addiction treatment facility located at 8300 Melrose Avenue in West Hollywood, he hopes to offer a unique outpatient model. "It's for LGBTQ people, by LGBTQ people," he says.
PRLA aims to focus on the needs of LGBTQ patients who have completed a 30- to-90-day inpatient rehab program, or who wish to combine their sober living experience with an outpatient program. "Our resources are large," says Hymes. "We're the largest facility that I know of in California."
Able to treat 30 to 60 clients at a time, PRLA provides three distinct tracks, Monday through Friday full- and half-day options, as well as a twice a week program for those with some recovery time under their belts.
While several addiction treatment centers in Los Angeles offer an LGBTQ focus, very few offer intensive programs centered on the identity issues LGBTQ people face.
With so much progress in terms of civil rights and marriage equality, it may sound surprising to hear that so many LGBTQ people still struggle. "There's a lot of self-hatred for being gay, lesbian, bi or transgender," Hymes said. Even with, say, a 40-year-old adult? "[It's] probably worse," he says "because they have been hidden for a good chunk of their life. Perhaps they have (heterosexual) families. It's actually more difficult to come out later in your life."
"If they are focusing on LGBT and [addiction] issues," said Trevor Scott, regional director of marketing for KLEAN Treatment Centers, also in WeHo, "that would be unique." While KLEAN is LGBT-friendly, they are not LGBTQ nor do they have a strictly LGBTQ core staff. KLEAN's focus is also on drug and alcohol abuse, while PRLA describes its programs as "holistic," treating a variety of behaviors, including sex addiction.
But how big is the need for LGBT-specific treatment?
A 2015 report from the Substance Abuse and Mental Health Services Administration states, "People who identify as lesbian, gay, or bisexual are at greater risk for substance use and mental health issues compared with heterosexuals." And The Advocate reported, "the use of methamphetamine is five to 10 times more common in urban gay and bisexual men than in the general U.S. population." These percentages can be even greater for communities of color. In addition, PRLA cites that LGBTs in traditional treatment programs can experience a success rate roughly 60% lower than non-gay patients in those same programs.
PRLA is in West Hollywood for two main reasons. One: "WeHo has a large LGBTQ community," said Matthew Bianchi, Admissions and Outreach Coordinator. "And substance abuse has played a pretty big role," with meth having a profoundly negative impact.
The second reason? Becoming a treatment destination. PRLA is seeking clients from outside the area, even out of state. "LA is a very safe bubble for some, but we are looking at other cities where it's not safe to be gay," says Hymes. "The opportunity to recover in WeHo with other gay people" can sometimes remove barriers for those seeking treatment.
For those outside LA, various sober living options can be suggested. "Our patients manage their own sober-living arrangements, but we get you here. We feed you. There's coffee…snacks. If you're [in] full-day, there's a catered lunch."
One of Los Angeles' largest sober-living management companies, Westwind Recovery Residences, owned by Zach Ament and Justin Wells, is an investor PRLA.
Hymes added, "We have numerous clients from various sober living communities in the area. We are making significant outreach efforts to the community of recovery programs in Los Angeles."
Bianchi discussed the various types of outreach PRLA is engaged in. WeHo City Council member John Duran will be the keynote speaker at their open house on October 26th from 4-8 PM, and partnerships with AIDS LifeCycle, the LGBT Center and social networking recovery app MOBER are also in place.
Hymes added "a lesbian outreach event" is also planned, indicating that lesbians are under-represented in LGBTQ treatment programs in general. "PRLA is also proud to be serving transgender people suffering from addiction," Hymes said, "as they have been overlooked and underserved for too long."
I wondered how sober gay men might feel about an LGBT treatment program. CP, 43, "definitely" sees value in it. Getting sober ten years ago in AA, he said, "In early recovery it's really important to be part of the tribe." Speaking to ML's point above about the need for a non-judgmental, safe environment, CP knew a man who struggled being the "only LGBT man at a rehab."
JG, also 43, got sober three years ago at non-LGBT-focused Michael's House in Palm Springs. Now pursuing his PsyD in clinical psychology, wanting to help others attain sobriety, he said PRLA's program "seems like a good idea." "Substance abuse, addictive behavior is overrepresented in the LGBT population. It does makes sense you would have this kind of facility."
PRLA accepts most insurance programs for outpatient programs and sometimes offers scholarships for those without the resources to pay.
"The most important thing to know is that Pride Recovery Los Angeles is a safe place, an affirming place," Hymes says. "It's for our community."
Recovery Incentives Act, confronting the Meth and Overdose crisis, passes state Senate Health Committee
This legislation will address the worsening methamphetamine addiction crisis facing the state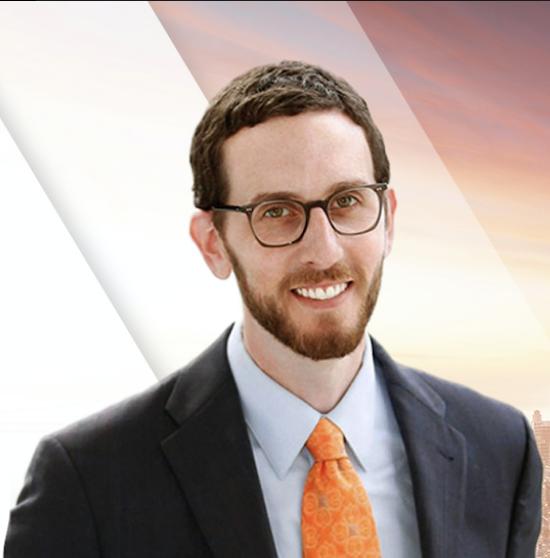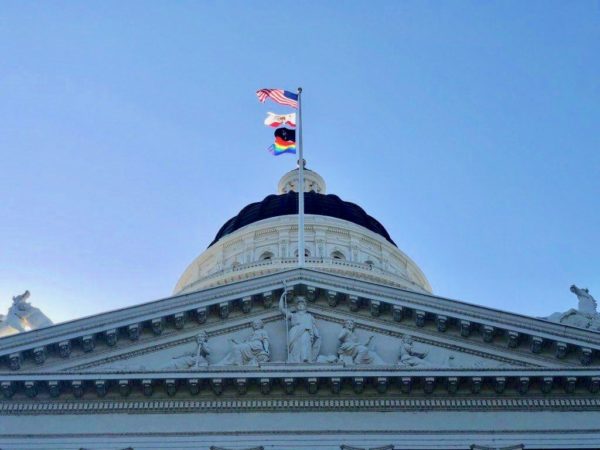 SACRAMENTO – Senator Scott Wiener (D-San Francisco)'s legislation, Senate Bill 110, passed the Senate Health Committee with a bipartisan vote of 10-0. This legislation will address the worsening methamphetamine addiction crisis facing the state.
The Recovery Incentives Act legalizes the substance use disorder treatment known as "contingency management," and authorizes Medi-Cal to cover it. Contingency management has proven to be the most effective method of treatment for methamphetamine addiction, and is frequently used as a treatment program by the Veterans Affairs Administration.
This intervention program gives those struggling with substance use disorder financial rewards if they enter substance use treatment programs, stay in the program, and get and remain sober. This positive reinforcement helps people reduce and even fully stop substance use.
In the Biden-Harris administration's new drug policy platform, increasing access to evidence-based treatment was slated as the number one priority. This includes contingency management. The platform cites the need to end "policy barriers related to contingency management interventions (motivational incentives) for stimulant use disorder" as part of its effort to expand evidence-based treatment.
There is currently no form of Medication-Assisted Treatment (MAT) for meth, unlike with opioids where treatment options such as methadone are available. Contingency management is thus a critical tool in addressing the meth addiction crisis.
According to the San Francisco Department of Public Health (SFDPH), since 2008, meth overdose deaths in San Francisco have increased by 500%. Additionally, 50% of psychiatric emergency room admissions at San Francisco General Hospital are now meth-related. These disturbing statistics demonstrate the urgency with which San Francisco and other communities must address this epidemic.
With drug overdose deaths on the rise across the country, the state, and in San Francisco — San Francisco had a record number of overdose deaths in 2020 — effective substance use intervention programs are more important than ever. In San Francisco, according to data collected in 2019, roughly 60% of all overdose deaths were meth-related.
Meth use has spiked all over California and in San Francisco, and worsened through the COVID-19 pandemic. With social isolation, mental health issues like depression, and economic suffering all worse for many than in prior years, meth use has also increased significantly.
Since COVID-19 was declared a national emergency on March 12th, The Hill reports that patients across the country "tested positive for methamphetamines at a roughly 20 percent higher rate between March and May than previous samples."
Stimulant use has also grown rapidly in the LGBTQ and black communities, which were already deeply impacted by the meth crisis. The LGBTQ community — particularly gay, bi and trans men — have seen a rapid increase in meth use as a party drug taken to enhance sexual experiences. SFDPH also reports that the mortality rate is highest among African American men.
Programs like the San Francisco AIDS Foundation's PROP (Positive Reinforcement Opportunity Project) program – in which LGBTQ men who used meth are given gift cards for staying sober – are found to be highly effective. According to the San Francisco AIDS Foundation, in one year of the PROP program, 63% of participants stopped using meth entirely and another 19% reduced their use. This approach, coupled with community support meetings, proves time and again to be an effective method of treating meth addiction.
Veterans Affairs hospitals throughout the state also use contingency management programs with success. This bill intends to make these programs accessible on a wider scale by authorizing them to be reimbursable by Medi-Cal.
The bill would also require the California Department of Health Care Services (DHCS) to issue guidance and training on the use of contingency management programs for Medi-Cal patients.
"Meth is ravaging our community, and we need to take a science-based approach to help people get healthy," said Wiener. "Meth addiction is powerful and causes so much suffering. We need every tool available to deal with this crisis. Contingency management is not only an evidence-based treatment proven to help with stimulant addiction, but it can also be helpful for a wide range of substance use disorders. The Recovery Incentives Act provides a real way to support those who are struggling with meth and other substance use disorders."
"The devastating meth crisis in our community has already claimed too many lives — robbed us of too many bright futures," said Equality California Executive Director Rick Chavez Zbur.
"And it has been particularly devastating to LGBTQ+ men, especially Black men. I've watched loved ones battle addiction. I've seen their struggle and their pain. California ought to be doing everything we possibly can to combat this crisis, prevent overdoses and save lives — including contingency management. We're so grateful to Senator Wiener for his leadership on this critical issue facing the LGBTQ+ community."
'America Recovers' podcast tackles trauma of pandemic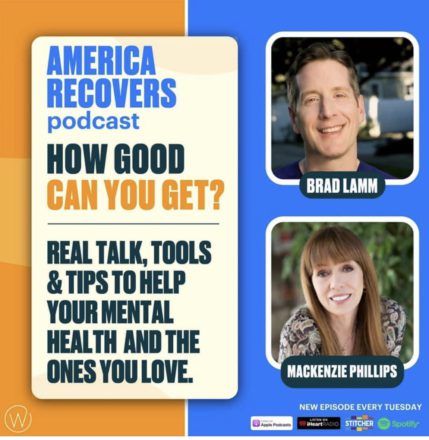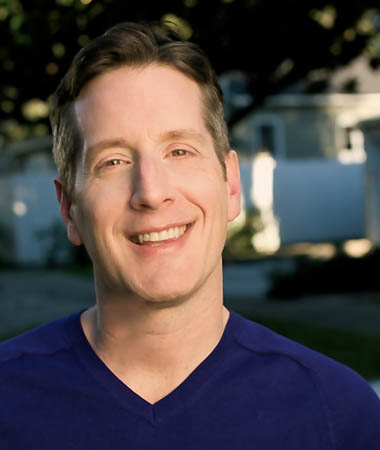 After a year of living under COVID-19, we've finally reached a place where we can breathe a little easier, knowing that a brighter, more-vaccinated future is well on its way – and with it, the promise of a return to normalcy.
Even if all the restrictions and isolation were to come completely to an end, however, normalcy is still a long way off. The pandemic has been a traumatic event on a global scale, and we are impacted like never before by alcohol and drugs, eating disorders, gaming and gambling, addiction to pornography, and other such harmful coping mechanisms. Since Covid arrived, alcohol and drug consumption alone is up by 500% in many cities, and the increase in additional mental health challenges like anxiety and depression is almost immeasurable. As eager as we may be for everything to be the way it was before, it must be acknowledged that there's a lot of collective healing to do first.
Fortunately, we don't have to do it alone. "America Recovers," a podcast that made its debut on February 16, is there to provide a sort of "field guide" for listeners who need help mapping out their journey back to optimum mental and physical health. Designed to uplift listeners with stories of transformation, from crisis to clarity, it features real life interventions, stories of transformation and change, and headliner guests like Billy Porter, Carnie Wilson, and Stephen Baldwin, who share their own stories of resilience and personal growth.
The show's hosts are Brad Lamm and Mackenzie Phillips – founder and program director, respectively, of Weho's Breathe Life Healing Center. Lamm – who is widely called "America's interventionist" – is an author and teacher who has written numerous books about recovery and is a regular contributor on "Today," "Good Morning America," and other shows. Phillips, of course, is known for her years as an actress, beloved for her role on the classic sitcom "One Day at a Time," and her very public struggles with addiction during her youth (As she puts it, "My active addictions unfolded in a fishbowl for the whole world to watch") led her not only to long-term recovery, but to work in the treatment field in order to help others find their way, too. Now a New York Times bestselling author and self-described "activist for healing and the reduction of suffering," she continues to act (including appearances in the "One Day at a Time" reboot series and "Orange is the New Black"), but today her true calling lies in sharing her "experience, strength, and hope" at Breathe – and now, online with "America Recovers."
The two hosts took a few minutes to chat with the Blade about their podcast, and about meeting the moment with an eye toward trauma-informed solutions.
"Working in a trauma-based treatment center, and being a person and long-term recovery myself, the pandemic has hit really hard," Phillips tells the Blade. "For a lot of people, their main outlet for recovery is in-person twelve-step meetings – that was sort of yanked out from under them, and seeing the rate of suffering and return to use has been overwhelming. And then you have to consider cases where, for instance, people who might be in a domestic violence situation are now trapped at home with an abusive partner – the amount of suffering, and the uptick in suicides and return to use has been devastating for our recovery community as a whole."
Lamm concurs. "These twelve-step fellowships help so many people worldwide – they give us this relational model where we can hang out and hug and connect with each other in person — and that's been totally disrupted because of the pandemic. And while it was quick to adapt to telehealth and Zoom and such, it's different."
"And now, with reopening happening and everything, it's really exciting and all," Phillips continues, "but the thing we need to remember is that trauma has echoes. The damage has been done and when you think about kids who haven't even been in a classroom in over a year, there's a generation of traumatized adults that we're going to experience fifteen years from now. It's a lot to take that in."
Lamm explains that the need to reach the wider community served as an impetus in the development of "America Recovers."
"We were pitching the idea around, and some folks said 'hey, do you have anything that you could do right now on this moment we're having,' and I thought 'well, yeah, actually we do.' That's how 'America Recovers' was born, out of that impetus of how might we equip a larger audience – because, you know, in almost eight years Breathe has treated over 2500 people, but in terms of those that need and are literally dying for help, it's just minuscule. We thought a podcast from Westbrook, who has produced a big hit like "Red Table Talk" on Facebook, would be really useful to help us get these tools and tips to listeners, really a message of how they can get better."
The resulting show gives the two hosts a chance to serve as the "connecting tissue," as Phillips puts it, "between our guest stories and our listeners – inviting our listeners into a piece of our lives that connects to their lives that connects to the guest's story – and I think that's pretty powerful."
It's that connection – the sharing of stories and experiences that helps us form a sense of community with others – that has been a mainstay of twelve-step recovery all along. It's also the one of the most effective ways of reducing stigma and fostering empathy around the issue of substance use disorder – something Lamm and Phillips also hope to do with "America Recovers."
Phillips reflects on the progress that's been made since she was "a young, budding addict" in her TV heyday. "I was a teenager on a hit show and they would say 'we're going to suspend you with pay, why don't you go get well?' And, I'd be like, 'oh, okay,' and then go get my teeth cleaned or something like that, and then I'd be like, 'okay, I'm back.' And after all these episodes of suspension and being told to go 'get well' without any tools whatsoever, I was fired, right? The climate has changed so much since 1975. There really wasn't a lot of information and there was certainly a huge amount of stigma, and people just wanted you to go deal with it quietly elsewhere, where they didn't have to look. Now we have this broader view of addiction as a mental health issue, where we invite people into their own wellness without taking away their jobs. I'm so glad that we've come that far."
If you think you or someone you love could benefit from the kind of trauma-informed recovery strategies "America Recovers" brings to the public conversation, you can subscribe to the show through Apple and Google Podcasts, iHeart Radio, and Spotify. New episodes drop every Tuesday.
Milo Yiannopoulos opening a conversion therapy facility is dangerous says LA Group
Conversion therapy always results in long-lasting mental, emotional, and sometimes physical harm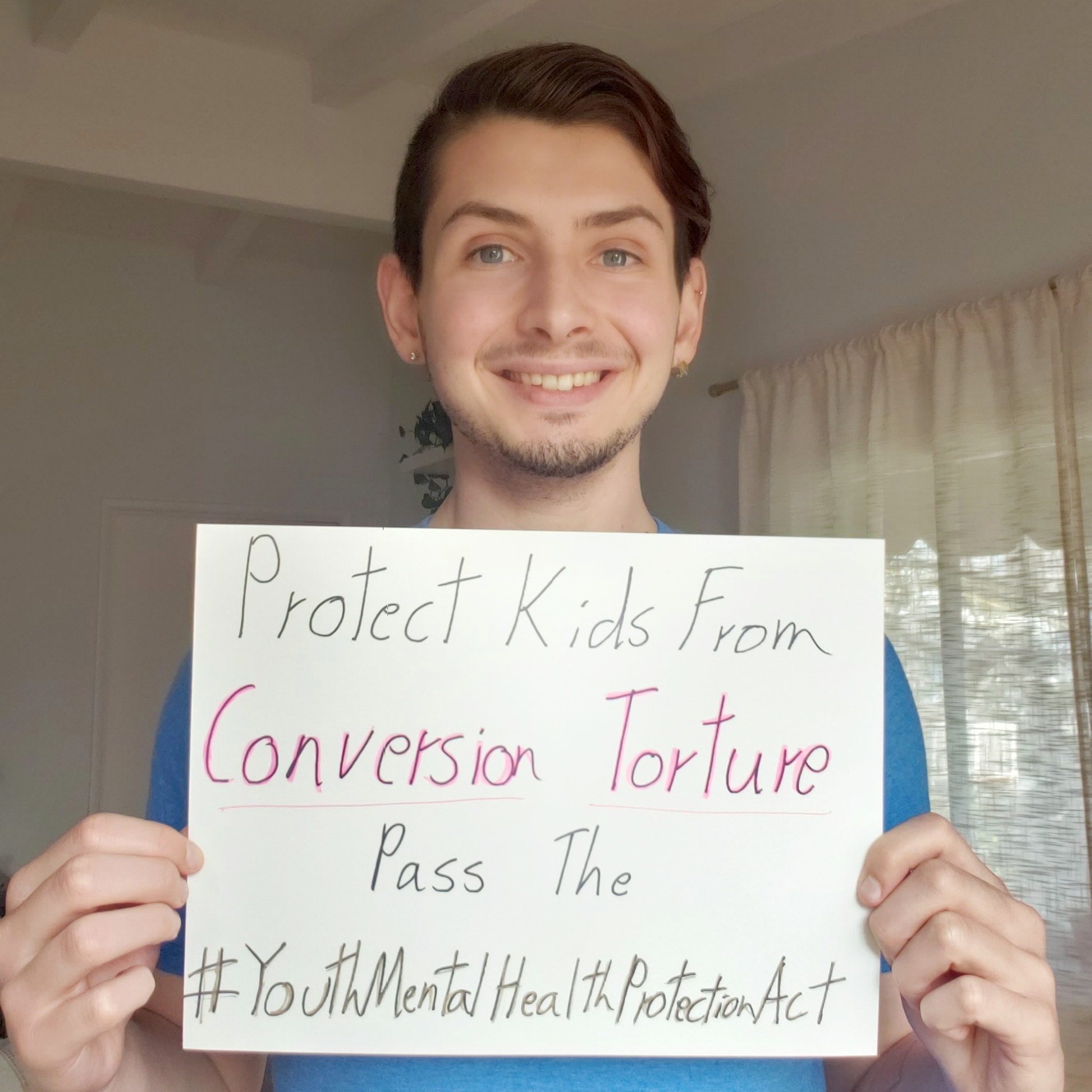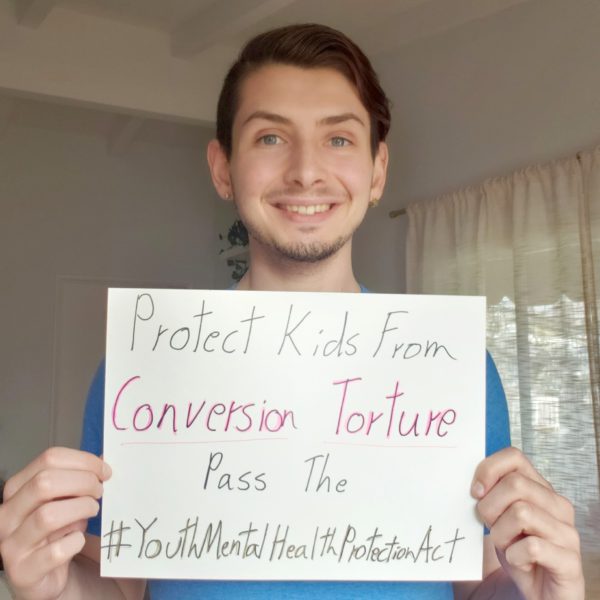 CENTURY CITY – The founder and president of the Los Angeles based Conversion Therapy Dropout Network (CTDN) is speaking out on the plans to open a conversion therapy facility in Florida by right-wing activist Milo Yiannopoulos.
CTDN's Curtis D. Galloway spoke to the Los Angeles Blade Monday after an article was published by the New York Post who had conducted an interview with Yiannopoulos a former Breitbart News editor. According to the Post, Yiannopoulos revealed his plans to launch the "reparative therapy" clinic "to help other people go through the same journey that I'm on myself."
Asked in what sense he is "ex-gay," Yiannopoulos told The Post that he is in an ongoing process of trying to reorient his homosexuality, but for now is in a stage of abstinence and enjoys using the term to troll his critics.
Galloway noted, "Yiannopoulos states that he is currently fundraising to launch a reparative therapy program "to help other people go through the same journey that I'm on myself," alluding to his current efforts to achieve a change in his sexual orientation. The Conversion Therapy Dropout Network strongly and fully condemns any attempt to create any sort of practice that aims to change the gender identity or sexual orientation of any youth."
"'Ex-gay' is a silly expression but it has the virtues of slotting into a print headline neatly and absolutely enraging the opposition. Celibacy is a modest and achievable middle term goal; naturally, in the end, my aspiration would be to take it all the way," Yiannopoulos told the Post.
"Yiannopoulos' comments on what he sees as the 'ridiculousness of condemning such a practice,' citing what he described as the classic "gay agenda"  he credits for the bad press around conversion therapy is typical deflection and placing blame," Galloway said,
"His [Yiannopoulos] saying [that] "conversion therapy" and his fundraising- " has been the easiest thing to raise money for that I've ever done. There is an enormous demand for this among people who believe they've been led astray by — it sounds silly to call it this — but you know, the gay establishment," is offensive Galloway added.
"This in of itself is an attempt to monetize abusive torture. Many states recognize conversion therapy as such, as it has never been proven and has shown overwhelming results of harm. Conversion therapy always results in long-lasting mental, emotional, and sometimes physical harm," Galloway stressed to the Blade.
"Basically, people who don't believe in it call it 'conversion therapy,' and people who do believe in it call it 'reparative therapy,'" Yiannopoulos told the Post then stated that "the gay lobby" was "so poisonous and wicked and evil," Yiannopoulos added that "For those people to suggest that reparative therapy is somehow damaging to people's self esteem, is so laughably preposterous, I don't take it seriously," he said.
"Yiannopoulos' continuous arrogance to support his lifestyle of spreading hate and division has now led him down a very dangerous path; not for him, but for those who will believe the utter nonsense that is conversion or reparative therapy," Galloway retorted.
"Those donating to this campaign have been grossly misled, and are likely unaware of the harm they are perpetuating. Make no mistake, what Yiannopoulos is proposing and fundraising for is nothing more than a money-making scam whose sole purpose is the abuse and torture of LGBTQ+ people," Galloway told the Blade.
The Williams Institute estimates that 698,000 LGBT adults in the U.S. have received "conversion therapy," 350,000 of whom suffered the experience as adolescents. Most medical and psychological professional associations strongly oppose "conversion therapy" as illegitimate.
The American Psychological Association has opposed the practice since 1998, arguing that there is "no credible evidence" such procedures proffered by adherents of the so-called therapy could change sexual orientation.
Conversion therapy has been banned in 20 states and more than 70 municipalities across the United States. California was first to do so in 2012.