Billy Masters reigns in the New Year (but not quite himself)
From blizzards back east to mudslinging in Hollywood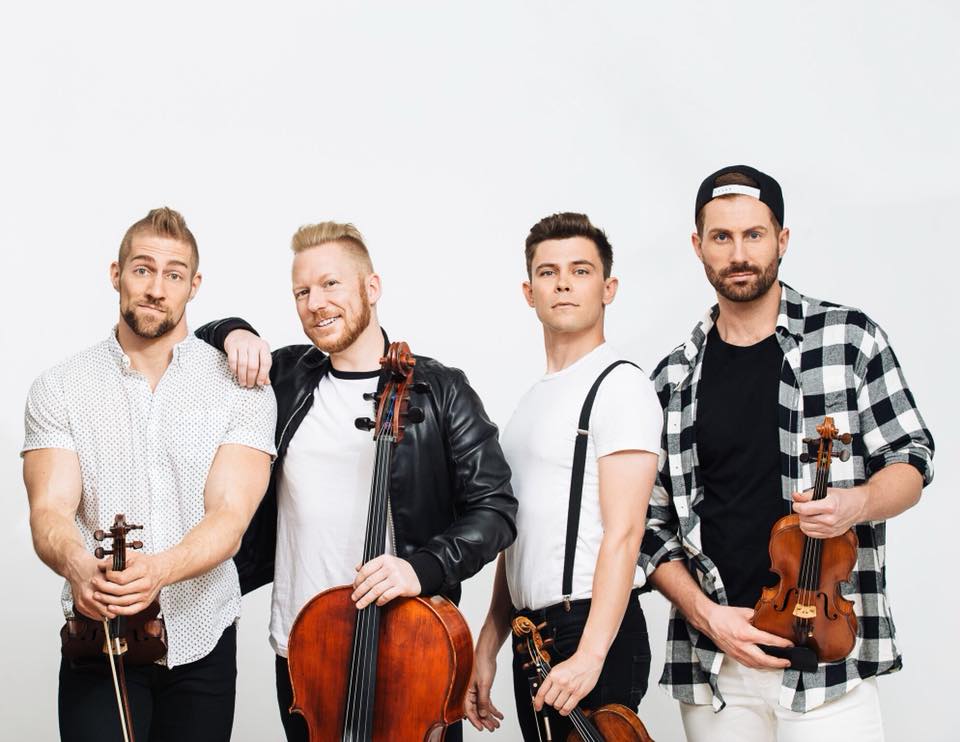 "Get ready for some pounding. Some of us could see 8 inches or more. That's too much – even for me." – Virginia Beach weatherman Blaine Stewart prepares residents for the blizzard with this Tweet.

I am by nature not a complainer – particularly when it comes to travel.  I've learned to go with the flow.  But last week, the flow was frozen and I was stuck in Boston during a blizzard. Normally, I would have taken the travel voucher AA was offering and flown back when the dust…er, the snow settled.  But, honey, I had to get to the Golden Globes.
By now you all know who won the awards.  So I will move along to my random impressions.  Maybe it's just me, but when the long tribute to Kirk Douglas started, I thought perhaps it was the "In Memoriam" segment.  Then they brought the legendary actor onstage – with daughter-in-law Catherine Zeta Douglas Spartacus Jones.  While I appreciate the sentiment, it was a spooky sight – and I'm talking about Catherine!
HBO's after party never disappoints.  Premier party planner Billy Butchkavitz put on quite a sumptuous soirée. I walked in behind Ricky Martin, who arrived with his "American Crime Story" co-star, Edgar Ramirez. Across the room, Nicole Kidman appeared trapped in conversation with Buzz Aldrin. At one point, she dragged in hubby Keith Urban. The trio posed for some photos and then Nicole deftly disappeared. This brings up an unrelated point – does Kidman even remember that she adopted two children with Tom Cruise?  She's always thanking her girls with Urban and never even mentions Connor and Isabella.
As I was about to leave, in walked Mariah Carey with beau Bryan Tanaka in tow.  She didn't stay long – in fact, she was leaving as I finally made my way to her and said I was about to bring her some hot tea.  Laughing, she said, "Darling, I could have used some hot tea!"  Personally, I think if Mimi took even a sip of water, that skin-tight dress may have burst and taken out everyone's eyes. More gossip from the evening can be found on my website.
If you happen to be in Los Angeles, you should definitely be checking out a number of events at the Los Angeles LGBT Center. I often claim ownership of several performers.  For instance, Well-Strung – the singing string quartet – are most certainly "my boys." They will be doing a special show on Jan. 21 at The Center, which I suspect will be packed because of Chris and Trevor's appearance on "The Amazing Race." And then, on Jan. 27, Jenifer Lewis, will be doing a one-night-only benefit for The Center. It will also celebrate her birthday (on the 25th) and her memoir, "The Mother of Black Hollywood." I'd tell you to get a ticket, but that show is already sold out. Still, check out The Center's website for tickets and more information at LALGBTCenter.org.

Many celebrities rang in the New Year wearing precious little. Ryan Phillippe Tweeted a pic of himself in a snowstorm, wearing only a hat and shorts. Why? Who knows?  Who cares – he looks great, as you'll see on our website. Hockey bad boy Sean Avery posted an Instagram shot of himself naked (full backal) inside a tropical outdoor shower. His buddy Andy Cohen commented, "I'm on my way." Gus Kenworthy posted an outtake from his ESPN "Body Issue" pictorial, which was him trudging in the snow, naked, wearing only a pair of boots and carrying his skis and poles (the skiing poles, silly).  
You can see all on BillyMasters.com.
Wentworth Miller won't play straight anymore
And Scott Baio wins praise from Trump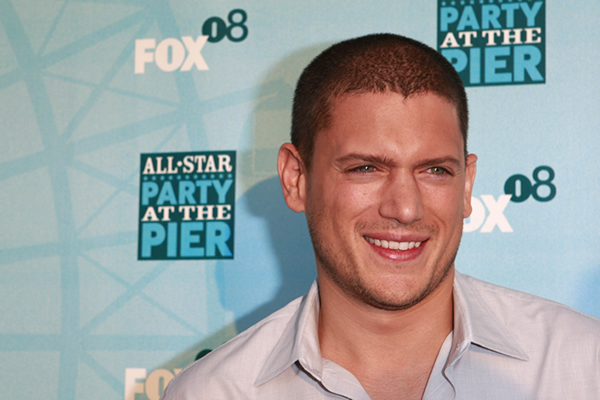 "You can't say that marriage is a union between one man and one woman. Until very recently, that's what the vast majority of Americans thought. Now it's considered bigotry." —Supreme Court Justice Samuel Alito. So much for impartiality.
Our opening quote could have been, "The road to hell is paved with good intentions." Melissa McCarthy's upcoming flick, "Superintelligence" had a carefully thought out promotional plan. During "20 Days of Kindness," HBO Max would donate $20K a day to a worthy charity. What could go wrong, right? Wrong. One of the recipients was Exodus Cry, an organization that is against reproductive choice and vilifies the LGBTQ community. When Melissa heard about this, she was outraged enough to cry through an apology. "There's no other way to say it – we blew it. We made a mistake and we backed a charity that, upon proper vetting, stands for everything that we do not. So I want to thank everyone on social media who said, 'What are you doing? Are you sure you want to back this?' Because the answer was no, we do not." How do you rectify that? McCarthy says, "We have pulled it." So who's getting that $20K?
I got a laugh when one outlet referred to thespian Scott Baio as a "former actor." Baio's good deed was to rearrange the mugs in his local Michael's to read "Trump Is Still Your President." "Thank you Scott, and stay tuned. You are terrific!" Tweeted Trump in response to Baio's photo. I don't know what's more shocking – that Trump thinks Scott is terrific, or that Baio is into crafting. Or, perhaps he was working in the mugs section that day.
Wentworth Miller made a revelation on Instagram regarding his future with "Prison Break." "I just don't want to play straight characters. Their stories have been told (and told). So. No more Michael. If you were a fan of the show, hoping for additional seasons…I understand this is disappointing. I'm sorry. If you're hot and bothered bec you fell in love with a fictional straight man played by a real gay one…That's your work." Miller's "Prison Break" brother, Dominic Purcell, was among the first to respond. "It was fun mate. What a ride it was. Fully support and understand your reasoning. Glad you have made this decision for your health and your truth. Keep the posts coming…love ya brother."
Then there's Viggo Mortensen – who, by all accounts, is heterosexual. He's writing, directing, and starring in his next film. My God – he's like the male Streisand. All he has to do is sing the theme song wearing Lee Press On Nails! Anyway, "Falling" is about a homophobic and racist man suffering from dementia. Viggo plays the man's son – who happens to be a gay, married man. Mortensen claims that this is not "a gimmick, anchor, or some trigger." In fact, he didn't originally write the role to be gay – but felt it made for a more compelling story. He added, "I apologize to all the proctologists for casting David Cronenberg" – who plays a proctologist in the film. I might add that I don't believe Viggo ever met any hobbits in real life!
FYI, I had already announced I was taking Thanksgiving Week off. But, due to circumstances beyond my control (and you know how I hate that), I'm going to be indisposed for this week as well. Fear not – we'll be back right with a special series of shows for December. Stay tuned.
Remember Michael Cohen? El Presidente's former fixer? He appears in a tantalizing video – courtesy of Matthew Camp, who is a former NYC go-go boy. For some reason, Cohen made a Cameo video where he says the following: "I just want to say how amazing Matthew Camp is on OnlyFans. Having a blast enjoying every minute with you guys. Good luck. Love it. Stay safe. Stay Covid-free. And, again, OnlyFans – having a blast with him." Things that make you go, "Hmm." I smell an endorsement coming for "Billy Masters LIVE". In the meantime, you can see both Camp and Cohen on BillyMasters.com.
If Cohen loves Camp, he'll love our "Ask Billy" question. Danny in San Francisco writes, "Did you hear that the Zakar Twins said they'd release some nude photos if Biden won? Well, where are they?"
Actually, they promised a whole lotta things. Things like this: "Will post nudes if (when?) Trump loses." They kinda modified the deal when they heard of Biden's win. "Alright, alright, a deals a deal. Butts out for Biden! You want full-frontal? Wait for AOC to take office." Of course, you don't want to wait. You just have to check out BillyMasters.com.
When brothers' butts are out for Biden (or, I venture to say, anyone else who comes along), it's time to end yet another column. Sorry to take this week off, but I'm dealing with some sticky situations – none of which concern my penis (at least, not yet). But there are more than enough penii for you on BillyMasters.com – the site that shows full-frontal with or without AOC! Even though I'm tied up, I'm never too busy to answer your questions. Feel free to write me at [email protected], and I promise to get back to you before Scott Baio gets promoted to Manager of Mugs at Michael's! So, until next time, remember, one man's filth is another man's bible.