October 19, 2020 at 12:27 pm PDT | by Staff reports
Deadline For Mail-In Voter Registration Is Today!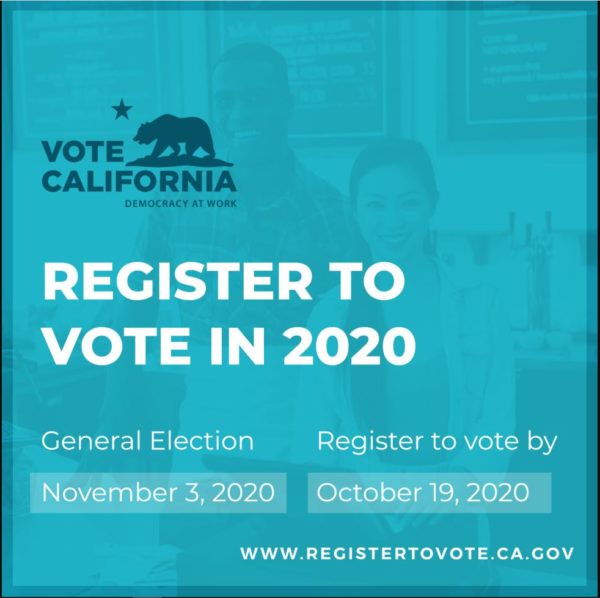 SACRAMENTO – A reminder that today, Monday October 19, 2020 is the deadline to register to vote by mail and that registration must be postmarked before midnight.
California offers voter registration online, by mail, and in person. Online voter registration is available at RegisterToVote.ca.gov. You can also request and complete a paper voter registration form and mail or hand deliver it to your county elections official to register to vote.
Registration deadlines; Online: Oct. 19 By mail: Postmarked by Oct. 19 In person: Nov. 3
Absentee ballot deadlines Request: Oct. 27 Return by mail: Postmarked by Nov. 3 Return in person: Nov. 3 by 8:00 p.m.