Questioning Kenworthy's acting cred
And Billy Porter shows up to support a 'Pose' co-star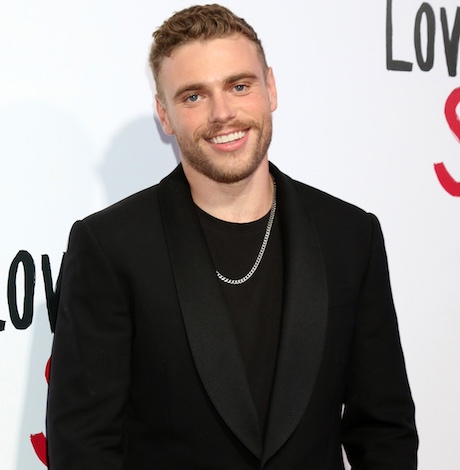 "I spent the first 23 years of my life playing a straight man." — Gus Kenworthy's response to criticism about him playing Emma Roberts' boyfriend on "American Horror Story: 1984." He adds, "A gay actor playing straight is a big deal. There aren't many openly gay actors getting cast in straight parts." He adds that some people wondered, "Gus has no credits, no experience. How did he get this role?" Too easy – not the question, the subject.
If you saw the film "Pacific Heights," you know it's pretty hard to evict someone in California. Here in West Hollywood, a prominent political activist and donor wasn't evicted when a random person died in his apartment. He also wasn't evicted after a second suspicious death in that same apartment. Everything changed when a third person nearly died in the apartment. If you don't know the story of Ed Buck, it's a doozy. In 2017, someone died of an overdose in his apartment. But this is West Hollywood, so most people didn't bat an eye. When an eerily similar incident occurred 18 months later, many saw a pattern. Both victims were black men who overdosed on methamphetamine.  But the police said insufficient evidence. When a third African-American man survived a similar scenario a month ago, Buck was arrested and charged with three counts of battery and allegedly injecting the third victim with methamphetamine. He also was charged with operating a "drug den" in his apartment, which is probably against the rules of his lease.  The eviction paperwork was filed last week.
Fresh off his historic Emmy win, Billy Porter went to the Pasadena Playhouse for the opening night of "Little Shop of Horrors" to support his "Pose" co-star, Mj Rodriguez.  She made theatrical history as the first transgender actress to play Audrey. So, for those of you who wondered if trans people could only play trans characters: the answer is no – they can play whatever roles they are suited for (and, obviously, the converse is true).  Aside from some key changes and awkward harmonies, it worked just fine. BTW, Billy Porter's voice was used for the opening narration. And here's a bit of trivia – Porter was the voice of the plant, Audrey II, in a 2003 touring production of "Little Shop" which closed just prior to opening on Broadway.
In this production, Amber Riley played the plant. The innocent little sprout in Act 1 remained throughout – except during feeding when puppeteers swung giant tentacles (I initially wrote giant testicles…. Freudian slip). George Salazar was a solid Seymour, while Matt Wilkas' portrayal of Orin's death scene took on operatic proportions – not that there's anything wrong with that. While it was a good, solid, stripped-down and basic production with admirable performances, I didn't think it was special – aside from the non-traditional casting. It runs through Oct. 20, and you can get tickets at PasadenaPlayhouse.org.
Someone I saw at "Little Shop" was an ebullient Alexandra Billings. The trans actress has reason to celebrate. She'll be joining the Broadway cast of "Wicked" as Madame Morrible. The press release announcement states, "Alexandra is the first openly trans actress to play the role." Her first night will be Jan. 20.
Last week, I went to two events at the acclaimed Hollywood Museum. First was a combination 55th anniversary celebration of "Gilligan's Island" and book release party for Dawn Wells' updated edition of "A Guide To Life: What Would Mary Ann Do?"  Before you ask, no, Tina Louise didn't show up. However, Ruta Lee was there – and she actually auditioned for the role of Ginger. Other luminaries on hand included Susan Olsen and Judy Tenuta. Or, as I like to refer to them, "and the rest."
But what got me so excited was a reunion of the three living Pointer Sisters. Ruth and Bonnie were on hand to support Anita's exhibit, "Ever After…A Pointer Sister Collection." This enormous installation celebrates 50 years of The Pointer Sisters through fashion, awards, and memorabilia. Not only did I get an exclusive interview with the sisters, but also got a scoop – the exhibit has been so successful, it's gonna stay through the end of the year. You can get more information at TheHollywoodMuseum.com or AnitaPointer.com.
Our "Ask Billy" question comes from Karl in Chicago: "I just heard that Tuc Watkins and Andrew Rannells are a couple. Is it true?  Really?"
As people online are saying, they are an "Instagram couple" – whatever that means.  Cheyenne Jackson chimed in, commenting, "You're Insta-ficial now" – and he knows a thing or two about online love affairs. Tuc and Andrew co-starred as combative lovers in the Broadway revival of "The Boys in the Band", and they're currently shooting a film version for Netflix with the same cast. So, needless to say, they're "close." Perhaps that's why they've both posted several steamy pix together on their social media accounts.  While I'm happy to see two hot shirtless guys, I'm troubled that all of these photos feature Rannells embracing Watkins from behind. Oh, the humanity.
When I'm presenting real and/or fake couples, it's definitely time to end yet another column. And if they're hot, who really cares? Far more important is that we must acknowledge the passing of Linda Porter, who played Myrtle on "Superstore." Happily, her hologram will live on. If you need a bit more life for your viewing pleasure, check out BillyMasters.com – the site that has its finger on…well, on something you want. If you have a question, dash it off to [email protected] and I promise to get back to you before I finds me an Instagram husband! So, until next time, remember, one man's filth is another man's bible.
Wentworth Miller won't play straight anymore
And Scott Baio wins praise from Trump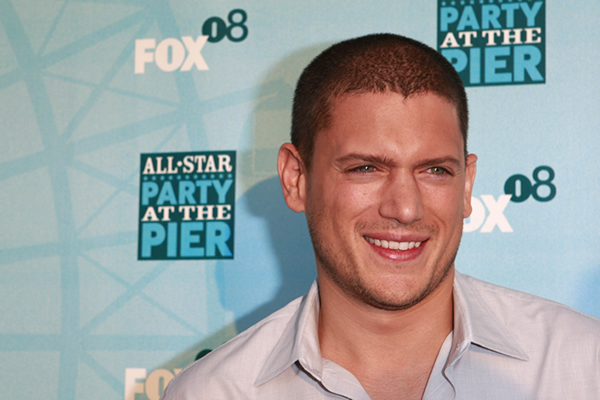 "You can't say that marriage is a union between one man and one woman. Until very recently, that's what the vast majority of Americans thought. Now it's considered bigotry." —Supreme Court Justice Samuel Alito. So much for impartiality.
Our opening quote could have been, "The road to hell is paved with good intentions." Melissa McCarthy's upcoming flick, "Superintelligence" had a carefully thought out promotional plan. During "20 Days of Kindness," HBO Max would donate $20K a day to a worthy charity. What could go wrong, right? Wrong. One of the recipients was Exodus Cry, an organization that is against reproductive choice and vilifies the LGBTQ community. When Melissa heard about this, she was outraged enough to cry through an apology. "There's no other way to say it – we blew it. We made a mistake and we backed a charity that, upon proper vetting, stands for everything that we do not. So I want to thank everyone on social media who said, 'What are you doing? Are you sure you want to back this?' Because the answer was no, we do not." How do you rectify that? McCarthy says, "We have pulled it." So who's getting that $20K?
I got a laugh when one outlet referred to thespian Scott Baio as a "former actor." Baio's good deed was to rearrange the mugs in his local Michael's to read "Trump Is Still Your President." "Thank you Scott, and stay tuned. You are terrific!" Tweeted Trump in response to Baio's photo. I don't know what's more shocking – that Trump thinks Scott is terrific, or that Baio is into crafting. Or, perhaps he was working in the mugs section that day.
Wentworth Miller made a revelation on Instagram regarding his future with "Prison Break." "I just don't want to play straight characters. Their stories have been told (and told). So. No more Michael. If you were a fan of the show, hoping for additional seasons…I understand this is disappointing. I'm sorry. If you're hot and bothered bec you fell in love with a fictional straight man played by a real gay one…That's your work." Miller's "Prison Break" brother, Dominic Purcell, was among the first to respond. "It was fun mate. What a ride it was. Fully support and understand your reasoning. Glad you have made this decision for your health and your truth. Keep the posts coming…love ya brother."
Then there's Viggo Mortensen – who, by all accounts, is heterosexual. He's writing, directing, and starring in his next film. My God – he's like the male Streisand. All he has to do is sing the theme song wearing Lee Press On Nails! Anyway, "Falling" is about a homophobic and racist man suffering from dementia. Viggo plays the man's son – who happens to be a gay, married man. Mortensen claims that this is not "a gimmick, anchor, or some trigger." In fact, he didn't originally write the role to be gay – but felt it made for a more compelling story. He added, "I apologize to all the proctologists for casting David Cronenberg" – who plays a proctologist in the film. I might add that I don't believe Viggo ever met any hobbits in real life!
FYI, I had already announced I was taking Thanksgiving Week off. But, due to circumstances beyond my control (and you know how I hate that), I'm going to be indisposed for this week as well. Fear not – we'll be back right with a special series of shows for December. Stay tuned.
Remember Michael Cohen? El Presidente's former fixer? He appears in a tantalizing video – courtesy of Matthew Camp, who is a former NYC go-go boy. For some reason, Cohen made a Cameo video where he says the following: "I just want to say how amazing Matthew Camp is on OnlyFans. Having a blast enjoying every minute with you guys. Good luck. Love it. Stay safe. Stay Covid-free. And, again, OnlyFans – having a blast with him." Things that make you go, "Hmm." I smell an endorsement coming for "Billy Masters LIVE". In the meantime, you can see both Camp and Cohen on BillyMasters.com.
If Cohen loves Camp, he'll love our "Ask Billy" question. Danny in San Francisco writes, "Did you hear that the Zakar Twins said they'd release some nude photos if Biden won? Well, where are they?"
Actually, they promised a whole lotta things. Things like this: "Will post nudes if (when?) Trump loses." They kinda modified the deal when they heard of Biden's win. "Alright, alright, a deals a deal. Butts out for Biden! You want full-frontal? Wait for AOC to take office." Of course, you don't want to wait. You just have to check out BillyMasters.com.
When brothers' butts are out for Biden (or, I venture to say, anyone else who comes along), it's time to end yet another column. Sorry to take this week off, but I'm dealing with some sticky situations – none of which concern my penis (at least, not yet). But there are more than enough penii for you on BillyMasters.com – the site that shows full-frontal with or without AOC! Even though I'm tied up, I'm never too busy to answer your questions. Feel free to write me at [email protected], and I promise to get back to you before Scott Baio gets promoted to Manager of Mugs at Michael's! So, until next time, remember, one man's filth is another man's bible.