John Travolta and Olivia Newton-John reunite!
And Lil Nas X makes more history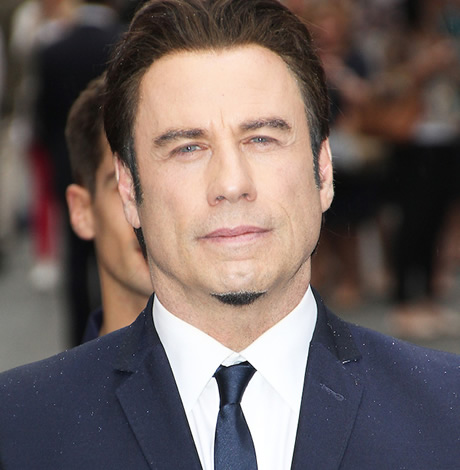 "Maybe when you stop enabling Donald Trump." — Linda Ronstadt at the Kennedy Center Honors dinner, responding to Secretary of State Mike Pompeo's musical question, "When Will I Be Loved?"  If you can't handle the answer, don't ask.
When John Travolta and Olivia Newton-John announced they were reuniting for three "Grease" sing-a-long events in Florida, the events sold out immediately. It didn't hurt that the duo was joined by three of their co-stars – Barry Pearl, Kelly Ward, and Michael Tucci – collectively known as the T-Birds (Didi Conn's invitation must have gotten lost in the mail). Travolta thought it would be fun if his fellow T-Birds dyed their hair. This made me wonder, what would Travolta do? I am delighted to report that he donned one of the best wigs of his life. Actually, it was on the minimalist side, so perhaps it was a wiglet. He and Livvy turned up in their end-of-film attire for the Q&A, and even sang some of the songs. You can see photos and even videos at BillyMasters.com.
Social media had a problem with the snake Jason Derulo had in his tight black boxer briefs. Derulo explained, "I was not aroused. I was literally, like, getting out of the water. I don't want to say I was shriveled up. I definitely didn't have the cold shrivel."  For those of you interested in what it looks like dry, Jason added, "It leans more to the front. If it's on the side, and it's just chilling on the side, it's a semi." This led to Derulo receiving an offer to do porn – 'cause, you know, fish gotta swim, birds gotta fly, anacondas gotta breathe. CamSoda offered Derulo $500K to sit around in his boxer briefs and fondle the ferocious fella. So, basically, the anaconda didn't even have to come out of hibernation! Jason turned down the offer, saying "Imma need a wayyy bigger bag than that."
Maybe Derulo has so much money he doesn't need to fondle his undies for half a million bucks. We do know that Lil Nas X is doing just fine. According to "Forbes", he's the first gay man to appear on the list of highest-paid country acts. Of course, you can see his anaconda on BillyMasters.com. And, trust me, we didn't pay him a cent!
What's new, Buenos Aires? I have wanted to say that for the past 24 years! At his inauguration, new Argentine President Alberto Fernandez was joined by his son, 24-year-old Estanislao. Not only does Estanislao have an alter ego in a popular drag queen named Dyhzy, he also wore a rainbow pocket square to the event. I suppose one could say he was rainbow high (yes, I've been dying to say that, too). The president previously described his son as "one of the most creative persons." When asked about Estanislao by the press, Alberto said, "My son is a rights activist in that community. I would worry if he was a criminal, but he is a great man. In that world, which I don't know much about, he seems to be very respected and recognized. I have pride in my son. How could I not be proud?" Perhaps it's just an Argentine tradition, but I enjoyed seeing El Presidente being sworn in while carrying a scepter and wearing a sash – kinda like Miss Universe.
What a perfect segue to this week's "Billy's Holiday Gift Giving Suggestions." I am surprised at how little most of us know about our LGBTQ history. If you want to fill that gap with some fascinating knowledge that's also fun and colorful, pick up Frank DeCaro's book "Drag: Combing Through the Big Wigs of Show Business." Sure, you'll learn a lot about the impact drag queens have made throughout the history of…well, everything.  But it's also a gorgeous coffee table book, which would be a great gift for anyone on your list.
If you have a "Golden Girls" devotee on your list, why not buy them a "Golden Girls" Chia Pet. Oh, yes, if you have a green thumb (really any green extremity will do), you too could cultivate some sort of unctuous herb sprouting out of a clay head kinda shaped like Bea Arthur, Rue McClanahan, Betty White, or Estelle Getty (I think the Sophia one looks the best). You can find these anyplace cheap gifts are sold.
While the original "Dynasty" was a guilty pleasure, the current incarnation is more guilty than pleasurable. I know you're not watching, but it is fun – even if the cast is constantly changing.
Which leads to our "Ask Billy" question. Henry in Maine says, "The guy who plays Liam on 'Dynasty' is really hot.  He gives off a gay vibe – or is it me?"
If you're reading this column, it's you giving off the gay vibe. Let's move on to Adam Huber, who plays Liam. He may be somewhat light in the acting department, but he's got great hair – which makes him a perfect addition to the cast. That head of hair made me think that perhaps he's modeled. A bit of sleuthing uncovered his modeling past – where he showed off his impressive physique. And, wait – is that a brief foray into nude modeling? As with all good stocking stuffers, you can see all on BillyMasters.com.
When I'm beginning and ending critiquing people's hair, it's time to end yet another column. You know what a perfect gift is?  A membership to BillyMasters.com, the site where we never censor a big snake.  If you wanna dare me with a question, send it along to [email protected] and I promise to get back to you before I cry for Argentina. Until next time, remember, one man's filth is another man's bible.
Wentworth Miller won't play straight anymore
And Scott Baio wins praise from Trump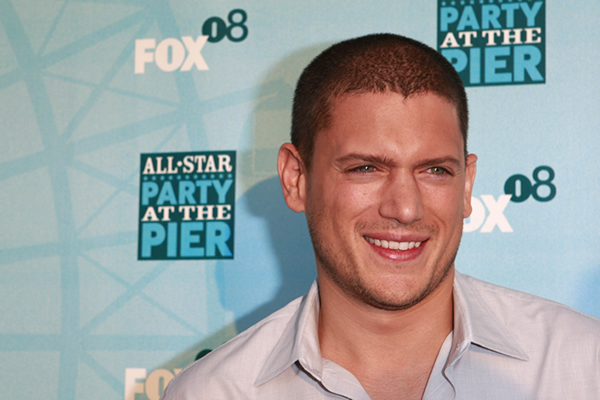 "You can't say that marriage is a union between one man and one woman. Until very recently, that's what the vast majority of Americans thought. Now it's considered bigotry." —Supreme Court Justice Samuel Alito. So much for impartiality.
Our opening quote could have been, "The road to hell is paved with good intentions." Melissa McCarthy's upcoming flick, "Superintelligence" had a carefully thought out promotional plan. During "20 Days of Kindness," HBO Max would donate $20K a day to a worthy charity. What could go wrong, right? Wrong. One of the recipients was Exodus Cry, an organization that is against reproductive choice and vilifies the LGBTQ community. When Melissa heard about this, she was outraged enough to cry through an apology. "There's no other way to say it – we blew it. We made a mistake and we backed a charity that, upon proper vetting, stands for everything that we do not. So I want to thank everyone on social media who said, 'What are you doing? Are you sure you want to back this?' Because the answer was no, we do not." How do you rectify that? McCarthy says, "We have pulled it." So who's getting that $20K?
I got a laugh when one outlet referred to thespian Scott Baio as a "former actor." Baio's good deed was to rearrange the mugs in his local Michael's to read "Trump Is Still Your President." "Thank you Scott, and stay tuned. You are terrific!" Tweeted Trump in response to Baio's photo. I don't know what's more shocking – that Trump thinks Scott is terrific, or that Baio is into crafting. Or, perhaps he was working in the mugs section that day.
Wentworth Miller made a revelation on Instagram regarding his future with "Prison Break." "I just don't want to play straight characters. Their stories have been told (and told). So. No more Michael. If you were a fan of the show, hoping for additional seasons…I understand this is disappointing. I'm sorry. If you're hot and bothered bec you fell in love with a fictional straight man played by a real gay one…That's your work." Miller's "Prison Break" brother, Dominic Purcell, was among the first to respond. "It was fun mate. What a ride it was. Fully support and understand your reasoning. Glad you have made this decision for your health and your truth. Keep the posts coming…love ya brother."
Then there's Viggo Mortensen – who, by all accounts, is heterosexual. He's writing, directing, and starring in his next film. My God – he's like the male Streisand. All he has to do is sing the theme song wearing Lee Press On Nails! Anyway, "Falling" is about a homophobic and racist man suffering from dementia. Viggo plays the man's son – who happens to be a gay, married man. Mortensen claims that this is not "a gimmick, anchor, or some trigger." In fact, he didn't originally write the role to be gay – but felt it made for a more compelling story. He added, "I apologize to all the proctologists for casting David Cronenberg" – who plays a proctologist in the film. I might add that I don't believe Viggo ever met any hobbits in real life!
FYI, I had already announced I was taking Thanksgiving Week off. But, due to circumstances beyond my control (and you know how I hate that), I'm going to be indisposed for this week as well. Fear not – we'll be back right with a special series of shows for December. Stay tuned.
Remember Michael Cohen? El Presidente's former fixer? He appears in a tantalizing video – courtesy of Matthew Camp, who is a former NYC go-go boy. For some reason, Cohen made a Cameo video where he says the following: "I just want to say how amazing Matthew Camp is on OnlyFans. Having a blast enjoying every minute with you guys. Good luck. Love it. Stay safe. Stay Covid-free. And, again, OnlyFans – having a blast with him." Things that make you go, "Hmm." I smell an endorsement coming for "Billy Masters LIVE". In the meantime, you can see both Camp and Cohen on BillyMasters.com.
If Cohen loves Camp, he'll love our "Ask Billy" question. Danny in San Francisco writes, "Did you hear that the Zakar Twins said they'd release some nude photos if Biden won? Well, where are they?"
Actually, they promised a whole lotta things. Things like this: "Will post nudes if (when?) Trump loses." They kinda modified the deal when they heard of Biden's win. "Alright, alright, a deals a deal. Butts out for Biden! You want full-frontal? Wait for AOC to take office." Of course, you don't want to wait. You just have to check out BillyMasters.com.
When brothers' butts are out for Biden (or, I venture to say, anyone else who comes along), it's time to end yet another column. Sorry to take this week off, but I'm dealing with some sticky situations – none of which concern my penis (at least, not yet). But there are more than enough penii for you on BillyMasters.com – the site that shows full-frontal with or without AOC! Even though I'm tied up, I'm never too busy to answer your questions. Feel free to write me at [email protected], and I promise to get back to you before Scott Baio gets promoted to Manager of Mugs at Michael's! So, until next time, remember, one man's filth is another man's bible.