Sheraton screws up royally in gay wedding refusal
Social media and Hilton save the big day for Mr. Gay Canada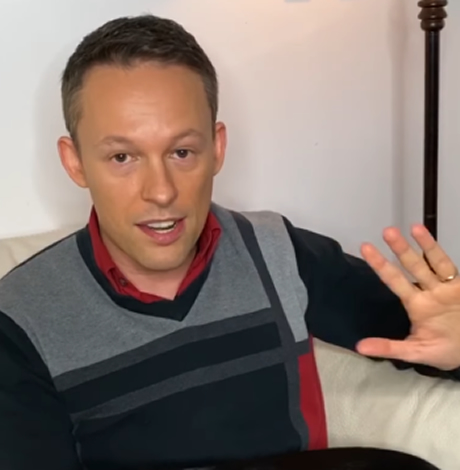 "Girl, please stop talking. Please stop talking right now." – Whoopi Goldberg snaps at Meghan McCain on yet another episode of "The Hunger Games"…I mean, "The View." For now, I'm using this as my ringtone for certain "friends."
Every once in a while, someone champions the belief that gay roles should only be played by gay actors. Richard E. Grant (Oscar-nominated last year for "Can You Ever Forgive Me?") recently pushed this agenda in an interview with the Sunday Times in London. "The transgender movement and the #MeToo movement means, how can you justify heterosexual actors playing gay characters?" So, flipping it around, does Richard also wonder "how can you justify homosexual actors playing straight characters?" 'Cause, y'know, it's a slippery slope.
Do you remember when Marvel announced plans for its first openly gay superhero, which would be cast with an openly gay actor? It was rumored that the character would be "Ikaris." However, recent reports indicate it will be Phastos in "The Eternals," as played by Brian Tyree Henry. You may know BTH for his Emmy-nominated turn as rapper Paper Boi in the series "Atlanta," or his guest-starring role on "This is Us" (also Emmy-nominated), or his Broadway turn in "Lobby Hero" (a Tony nomination).  Although Brian hasn't spoken about his sex life, there have been rumors – particularly after his convincing portrayal of a drag queen in the play "Wig Out," which was staged at the Sundance Theatre Lab in 2007.
Josh Rimer is the reigning Mr. Gay Canada. His dream was to get married at the Sheraton Buganvilias in Puerto Vallarta. Then he received a strange e-mail from the wedding sales executive: "Our hotel and our staff is not specialized to carry out an equal wedding and we would not like to take your wedding as a trial and error." When going public, Rimer said, "I don't know if she thinks we're going to show up in Speedos with go-go dancers and we expect the officiant to be wearing leather chaps." I dunno about you, but that sounds like MY dream wedding! Happily, Rimer got the following message via Instagram: "We'll gladly host your wedding ceremony and feast for FREE for you and your 45 guests at the Hilton Puerto Vallarta!"
In a silly story out of the UK, Nicole Scherzinger (of the Pussycat Dolls and various talent shows) was apparently out with a group of people at Freedom, a popular gay club in London. Her group included Sam Smith, Joe McElderry, and Nicole's rumored beau, rugby player (and recent contestant on "The X-Factor: Celebrity"), Thom Evans. According to a civilian named Ben, "Sam was offering their poppers around."  Ben added, "I got to sniff the same bottle that Nicole used."
I would be far more interested in sharing a bottle with Thom Evans, who is one of the most spectacularly beautiful men to have graced the world. You may recall that he and his lookalike brother Max posed nude for the "Dieux Du Stade" calendar.  Their nude photos can be found on our website, BillyMasters.com. BYOP (bring your own poppers).
During bygone years, little gay boys around the globe could purchase their gay fashion and ogle scantily clad male models thanks to a mail-order company called International Male. Even I eagerly awaited each catalogue, filled with some stunning models, including many who later became good friends, like Brian Buzzini, Shemar Moore, and the late Spencer Garbett. The brand may be forgotten, but not for long. A documentary, "ALL MAN: The International Male Story" is being produced by Peter Jones. You can get more details at thefilmcollaborative.org.
Mark Wahlberg certainly could have held his own for International Male – after all, he held it for Calvin! Now, a quarter of a century later, he posted a shirtless photo that seems to indicate he's able to turn back time. "Six months of performance inspired nutrition Aquahydrate and F45 training! Clean eating inspired to be better team training / life changing." Ah…so that's the secret. Now, if anyone could explain in English what this means (I suspect it's something along the lines of eat less, move more). To see the racy results, check out BillyMasters.com.
Time for our final installment of "Billy's Holiday Gift Giving Suggestions." In an uncharacteristically selfish move, I'm going to remind you that a subscription to BillyMasters.com makes a perfect stocking stuffer for you or any of your friends.  Not to brag, but I'm still able to stuff multiple stockings simultaneously.
To make things a bit more tempting, remember the ringtone I made from Whoopi's "Girl, please stop talking" speech?  Well, I'm making it available to all of you – for FREE. Just head on over to BillyMasters.com to download it from our homepage.  Happy Holidays, from Billy Masters.
One of the hottest books of the year was Ramin Setoodeh's "Ladies Who Punch: The Explosive Inside Story of The View." It was so dishy and skinny, I downed it in a single sitting. Grab it where all good (or trashy) books are sold.
When we're taking a little time to enjoy the view, it's time to end yet another column. Don't forget to grab your free ringtone – and whatever else you have handy – at BillyMasters.com, the site that'll answer all your needs. For those needs that require a bit of stroking, drop a note to [email protected] and I promise to get back to you before I share a bottle of poppers with Nicole and her beau…at The Fellatio Café!  So, until next time, remember, one man's filth is another man's bible.
Wentworth Miller won't play straight anymore
And Scott Baio wins praise from Trump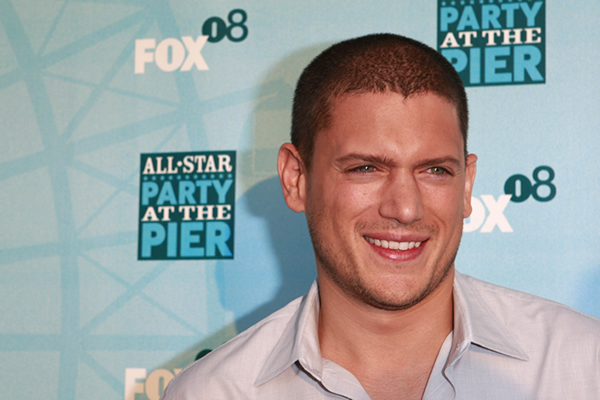 "You can't say that marriage is a union between one man and one woman. Until very recently, that's what the vast majority of Americans thought. Now it's considered bigotry." —Supreme Court Justice Samuel Alito. So much for impartiality.
Our opening quote could have been, "The road to hell is paved with good intentions." Melissa McCarthy's upcoming flick, "Superintelligence" had a carefully thought out promotional plan. During "20 Days of Kindness," HBO Max would donate $20K a day to a worthy charity. What could go wrong, right? Wrong. One of the recipients was Exodus Cry, an organization that is against reproductive choice and vilifies the LGBTQ community. When Melissa heard about this, she was outraged enough to cry through an apology. "There's no other way to say it – we blew it. We made a mistake and we backed a charity that, upon proper vetting, stands for everything that we do not. So I want to thank everyone on social media who said, 'What are you doing? Are you sure you want to back this?' Because the answer was no, we do not." How do you rectify that? McCarthy says, "We have pulled it." So who's getting that $20K?
I got a laugh when one outlet referred to thespian Scott Baio as a "former actor." Baio's good deed was to rearrange the mugs in his local Michael's to read "Trump Is Still Your President." "Thank you Scott, and stay tuned. You are terrific!" Tweeted Trump in response to Baio's photo. I don't know what's more shocking – that Trump thinks Scott is terrific, or that Baio is into crafting. Or, perhaps he was working in the mugs section that day.
Wentworth Miller made a revelation on Instagram regarding his future with "Prison Break." "I just don't want to play straight characters. Their stories have been told (and told). So. No more Michael. If you were a fan of the show, hoping for additional seasons…I understand this is disappointing. I'm sorry. If you're hot and bothered bec you fell in love with a fictional straight man played by a real gay one…That's your work." Miller's "Prison Break" brother, Dominic Purcell, was among the first to respond. "It was fun mate. What a ride it was. Fully support and understand your reasoning. Glad you have made this decision for your health and your truth. Keep the posts coming…love ya brother."
Then there's Viggo Mortensen – who, by all accounts, is heterosexual. He's writing, directing, and starring in his next film. My God – he's like the male Streisand. All he has to do is sing the theme song wearing Lee Press On Nails! Anyway, "Falling" is about a homophobic and racist man suffering from dementia. Viggo plays the man's son – who happens to be a gay, married man. Mortensen claims that this is not "a gimmick, anchor, or some trigger." In fact, he didn't originally write the role to be gay – but felt it made for a more compelling story. He added, "I apologize to all the proctologists for casting David Cronenberg" – who plays a proctologist in the film. I might add that I don't believe Viggo ever met any hobbits in real life!
FYI, I had already announced I was taking Thanksgiving Week off. But, due to circumstances beyond my control (and you know how I hate that), I'm going to be indisposed for this week as well. Fear not – we'll be back right with a special series of shows for December. Stay tuned.
Remember Michael Cohen? El Presidente's former fixer? He appears in a tantalizing video – courtesy of Matthew Camp, who is a former NYC go-go boy. For some reason, Cohen made a Cameo video where he says the following: "I just want to say how amazing Matthew Camp is on OnlyFans. Having a blast enjoying every minute with you guys. Good luck. Love it. Stay safe. Stay Covid-free. And, again, OnlyFans – having a blast with him." Things that make you go, "Hmm." I smell an endorsement coming for "Billy Masters LIVE". In the meantime, you can see both Camp and Cohen on BillyMasters.com.
If Cohen loves Camp, he'll love our "Ask Billy" question. Danny in San Francisco writes, "Did you hear that the Zakar Twins said they'd release some nude photos if Biden won? Well, where are they?"
Actually, they promised a whole lotta things. Things like this: "Will post nudes if (when?) Trump loses." They kinda modified the deal when they heard of Biden's win. "Alright, alright, a deals a deal. Butts out for Biden! You want full-frontal? Wait for AOC to take office." Of course, you don't want to wait. You just have to check out BillyMasters.com.
When brothers' butts are out for Biden (or, I venture to say, anyone else who comes along), it's time to end yet another column. Sorry to take this week off, but I'm dealing with some sticky situations – none of which concern my penis (at least, not yet). But there are more than enough penii for you on BillyMasters.com – the site that shows full-frontal with or without AOC! Even though I'm tied up, I'm never too busy to answer your questions. Feel free to write me at [email protected], and I promise to get back to you before Scott Baio gets promoted to Manager of Mugs at Michael's! So, until next time, remember, one man's filth is another man's bible.