Just who is Bravo's biggest bottom?
And other important questions in the world of gossip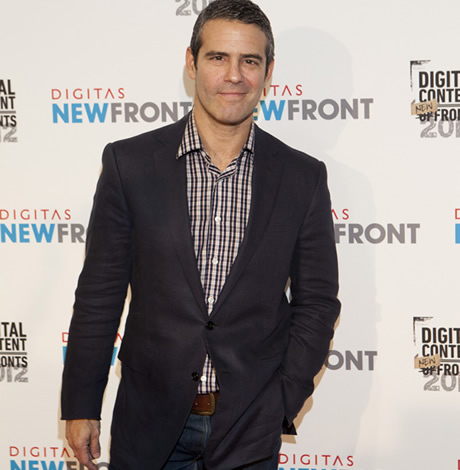 "Porn. But art-house porn" — Robert Pattinson's response to what he'll do if his turn as "Batman" flops. So there you have it, readers. Pattinson's assets are in your hands.
I am usually unflappable. In fact, I would defy you to look at me and find a flap. But last week, comments on two reality shows took me aback…and afront. First was Tyler on "Project Runway."
After ending up with one of the least successful designs, he quipped, "It's funny – usually I'm not mad about being on the bottom." Then he proclaimed himself to be the show's "most popular bottom" — and he had the nerve to say it right to Christian Siriano's face! But "Project Runway" is on basic cable, so while all this talk of sexual position seemed slightly risqué, I wasn't shocked (I also wasn't shocked when Tyler was eliminated). Then came the season premiere of "The Bachelor." I've gotten used to all of the awkward chit-chat when the Bachelor meets his prospective concubines…err, candidates. But Victoria F. stood out when she proclaimed, "I have a very dry sense of humor…but that's the only thing dry about me!" And on network television! Come on, ABC, couldn't you do something slightly more subtle? Like have the camera pan to the puddle forming by her ankles?
I've waited long enough. Clearly, I – who has something to say about everything – have something to say about Prince Harry and Meghan Markle. As you know, the Duke and Duchess of Sussex have announced plans to step away from their roles as senior royals, will split their time between the UK and North America, and will (eventually) be self-sufficient. In other words, they no longer want the responsibility and scrutiny that come with being a royal. We're told that they made this announcement WITHOUT discussing it with either Harry's father (Prince Charles) or grandmother (Queen Elizabeth II). And that was just their first mistake. One of Meghan's fiercest critics, Piers Morgan (who was once a close friend), made the following statement: "People say I'm too critical of Meghan Markle. But she ditched her family, ditched her Dad, ditched most of her old friends, split Harry from William & has now split him from the Royal Family. I rest my case." On the surface, he has a point.
But was this completely out of the blue? After all, we know the transition has not been an effortless one for Meghan – her troubles have been well-documented. Now we hear that Meghan has already signed a deal with Disney for "an unspecified project in return for a donation to an elephant charity." Why is she doing this Disney project? What we do know is that some higher-ups at Disney gave her an original Winnie the Pooh watercolor when Archie was born. Just out of curiosity, what did the queen give her?
Elsewhere in the Commonwealth, the devastating fires continue to ravage Australia. Porn star Rocco Steele will send nude photos to anyone who contributes at least $10 to any of the charities helping the victims and firefighters. Of course, this wasn't an original idea – female porn star Kaylen Ward did the same thing and has already raised over $1 million. So, support Rocco, and the bush!
Speaking of bushes, you may bump into Andrew Scott's if you're looking for love online. According to the "Daily Mail", the sexy priest from "Fleabag" has been spotted on Grindr. Your beloved Billy shrugs his shoulders and says, "So?" Like, is that news? A single gay guy is on a cruising app? There must be more to the story, right? Wrong – that's actually the entire story. In fact, the reporter goes to great pains to say that Scott doesn't show off his naughty bits on the app. "I have a copy of the picture and while Andrew is not naked, it is a little too racy to use here." You know what I call a non-nude photo that cannot be published? A mirage.
Salacious stuff is not limited to the U.K. The New York Post ran a story about Andy Cohen zipping down to South Beach after completing his New Year's Eve hosting duties with Anderson Cooper. The rag ran photos of Cohen and his son on the beach, making sure to note that he was also joined by his hunky trainer, Stanislav Kravchenko. I will now transcribe verbatim how that story concluded: "He isn't, however, opposed to finding a companion and was spotted on dating apps Scrugg and Gridr, Page Six reported last March." Scrugg? Gridr? If they can't even get the names of the apps correct, what are the chances anything else is right?
When I'm trying to figure out what kinda guys are on Scrugg, it's definitely time to end yet another column. While the mainstream media may get many things wrong, you can always find reliable dish at BillyMasters.com – the site that names names, and spells them correctly, too! If you have a question, send it along to me at [email protected] and I promise to get back to you before Cohen announces who Bravo's most popular bottom really is. So, until next time, remember, one man's filth is another man's bible.
Wentworth Miller won't play straight anymore
And Scott Baio wins praise from Trump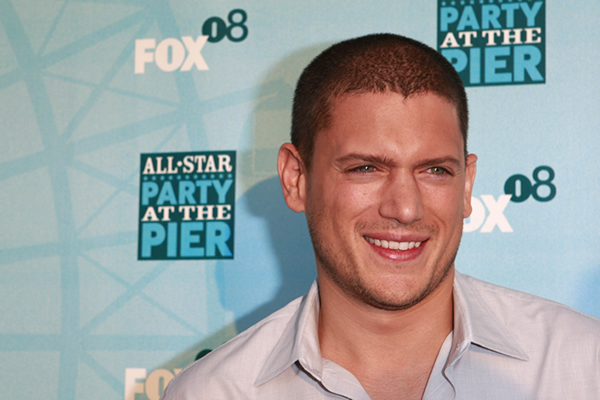 "You can't say that marriage is a union between one man and one woman. Until very recently, that's what the vast majority of Americans thought. Now it's considered bigotry." —Supreme Court Justice Samuel Alito. So much for impartiality.
Our opening quote could have been, "The road to hell is paved with good intentions." Melissa McCarthy's upcoming flick, "Superintelligence" had a carefully thought out promotional plan. During "20 Days of Kindness," HBO Max would donate $20K a day to a worthy charity. What could go wrong, right? Wrong. One of the recipients was Exodus Cry, an organization that is against reproductive choice and vilifies the LGBTQ community. When Melissa heard about this, she was outraged enough to cry through an apology. "There's no other way to say it – we blew it. We made a mistake and we backed a charity that, upon proper vetting, stands for everything that we do not. So I want to thank everyone on social media who said, 'What are you doing? Are you sure you want to back this?' Because the answer was no, we do not." How do you rectify that? McCarthy says, "We have pulled it." So who's getting that $20K?
I got a laugh when one outlet referred to thespian Scott Baio as a "former actor." Baio's good deed was to rearrange the mugs in his local Michael's to read "Trump Is Still Your President." "Thank you Scott, and stay tuned. You are terrific!" Tweeted Trump in response to Baio's photo. I don't know what's more shocking – that Trump thinks Scott is terrific, or that Baio is into crafting. Or, perhaps he was working in the mugs section that day.
Wentworth Miller made a revelation on Instagram regarding his future with "Prison Break." "I just don't want to play straight characters. Their stories have been told (and told). So. No more Michael. If you were a fan of the show, hoping for additional seasons…I understand this is disappointing. I'm sorry. If you're hot and bothered bec you fell in love with a fictional straight man played by a real gay one…That's your work." Miller's "Prison Break" brother, Dominic Purcell, was among the first to respond. "It was fun mate. What a ride it was. Fully support and understand your reasoning. Glad you have made this decision for your health and your truth. Keep the posts coming…love ya brother."
Then there's Viggo Mortensen – who, by all accounts, is heterosexual. He's writing, directing, and starring in his next film. My God – he's like the male Streisand. All he has to do is sing the theme song wearing Lee Press On Nails! Anyway, "Falling" is about a homophobic and racist man suffering from dementia. Viggo plays the man's son – who happens to be a gay, married man. Mortensen claims that this is not "a gimmick, anchor, or some trigger." In fact, he didn't originally write the role to be gay – but felt it made for a more compelling story. He added, "I apologize to all the proctologists for casting David Cronenberg" – who plays a proctologist in the film. I might add that I don't believe Viggo ever met any hobbits in real life!
FYI, I had already announced I was taking Thanksgiving Week off. But, due to circumstances beyond my control (and you know how I hate that), I'm going to be indisposed for this week as well. Fear not – we'll be back right with a special series of shows for December. Stay tuned.
Remember Michael Cohen? El Presidente's former fixer? He appears in a tantalizing video – courtesy of Matthew Camp, who is a former NYC go-go boy. For some reason, Cohen made a Cameo video where he says the following: "I just want to say how amazing Matthew Camp is on OnlyFans. Having a blast enjoying every minute with you guys. Good luck. Love it. Stay safe. Stay Covid-free. And, again, OnlyFans – having a blast with him." Things that make you go, "Hmm." I smell an endorsement coming for "Billy Masters LIVE". In the meantime, you can see both Camp and Cohen on BillyMasters.com.
If Cohen loves Camp, he'll love our "Ask Billy" question. Danny in San Francisco writes, "Did you hear that the Zakar Twins said they'd release some nude photos if Biden won? Well, where are they?"
Actually, they promised a whole lotta things. Things like this: "Will post nudes if (when?) Trump loses." They kinda modified the deal when they heard of Biden's win. "Alright, alright, a deals a deal. Butts out for Biden! You want full-frontal? Wait for AOC to take office." Of course, you don't want to wait. You just have to check out BillyMasters.com.
When brothers' butts are out for Biden (or, I venture to say, anyone else who comes along), it's time to end yet another column. Sorry to take this week off, but I'm dealing with some sticky situations – none of which concern my penis (at least, not yet). But there are more than enough penii for you on BillyMasters.com – the site that shows full-frontal with or without AOC! Even though I'm tied up, I'm never too busy to answer your questions. Feel free to write me at [email protected], and I promise to get back to you before Scott Baio gets promoted to Manager of Mugs at Michael's! So, until next time, remember, one man's filth is another man's bible.