ChemSex crisis takes center stage in LA
Fentanyl laced meth kills several local gay men, a new twist on an old enemy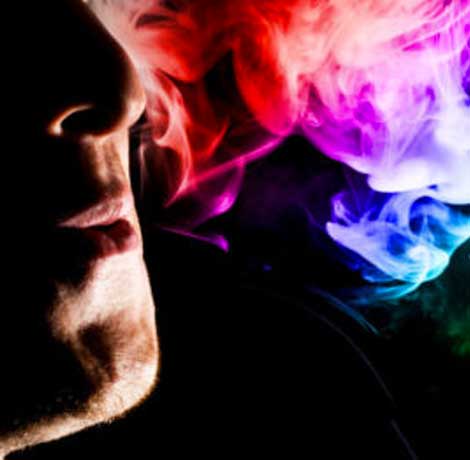 Unless you are from the UK, you might not be familiar with the term "ChemSex" – but if you are a sexually active gay or bisexual man who has had any experience with Grindr or other social media "hook-up" apps, odds are good that you already know what it means.
In this country, we've been calling it "Party and Play" for nearly two decades.  There are other expressions for it, too, but they all refer to the same thing – getting high and having extreme sex for extended periods of time.
The main ingredient is usually crystal methamphetamine, used alone or in combination with other euphoria-producing street drugs, such as GHB, ketamine, or "molly."  Viagra or Cialis is often used as well.
The British term for this combination of sex and drugs has gained popularity here since the 2015 release of "Chemsex: The Movie," a documentary about the underground world of drug-fueled sex parties among gay men in London – but the allure of these chemically-enhanced sexual adventures was already familiar to those who participate in the "PNP" lifestyle on this side of the Atlantic.
One practitioner, "Philip" (not his real name), says, "It's like being a sex god – you're just so turned on.  Touching feels amazing, and you can just go forever – hot, kick-ass, porn-star sex, for hours."
Considering that description, it's easy to understand why the connection between meth and sex is a major contributor to the high rate of the drug's use among men who have sex with men (MSM) – close to 20% in some segments of that population, according to a 2016 study conducted by New York University.
Meth and other such substances have the same physiological effects regardless of sexual or gender orientation, of course; why, then, are gay and bisexual men so disproportionately drawn to them in combination with sex?
One former user – we'll call him "Alex" – hints at one reason when he says that drugs helped him bridge his anxiety about having sex with other men after years of being closeted.
"I had been in denial about my sexuality even though I had known from an early age that I was attracted to other guys," he says.  "My parents had always been really vocal that homosexuality was 'an abomination,' and that had an effect, you know?  So, I just dated women.  I even got married, but at a certain point the drive towards my real sexual desires just took over.  I started going to bathhouses when I was on business trips, but I felt so out of place and uncomfortable being there that I could never connect – until one night a guy asked me if I 'partied.'  I had no idea what that meant, but he was totally hot, so I said 'sure, man.'  Five minutes later I was having the most amazing sex I ever had in my life."
His voice is tinged with excitement as he continues, "The rush I felt from it, the way it helped me forget about all my insecurities, my guilt, my shyness – it was like somebody gave me the password to a secret club I wanted to get into all my life."
"After that," he says, "I had to score crystal as soon as I hit the bathhouse, then pretty soon I was taking some home with me, and that was it.  Game over."
Within little more than a year he was divorced, unemployed, homeless, and in jail.  He's now out, proud, and completely drug-free – but he willingly acknowledges that ChemSex played an important part in freeing him from the closet.
Even so, he is rueful as he reflects, "I trashed my life, which in a way was good because it wasn't really the one I wanted and I didn't know how to get out of it.  But the collateral damage – it caused so much pain for the people around me, and I lost everything.  I can't help but wish I could have found a way to change things without burning everything to the ground like that."
Another man, "Javier," has a different story – but the common themes are telling.  He says, "I came out when I was 14.  I found myself in hyper-sexual queer spaces early on, but I never seemed to be able to tap into that energy.  As an insecure teenager that struggled with my weight, I was never seen as a sexual being amongst my peers.  My identity was only linked to being a person of color, or to my shyness or creativity.   Crystal allowed me to tap into my sexuality and dissociate from my body."
He continues, "I had my first sexual experience on crystal, and I feel like it damaged how I engage in sex forever – sex became transactional and void of emotion.  It can be confusing.  Sometimes just being aroused can still trigger a desire for the ritual of using."
Michael Caruso, a certified drug and alcohol counselor with Friends Getting Off at Friends Community Center, explains how a lifetime of cultural messaging towards gay and bi men can lead them to substances and sex.
"We live in a world that is predominantly heterosexual," he says, "and while people have become more accepting of homosexuality, there is still plenty of stigma that gay men have internalized.  If your family of origin doesn't accept you and the world sees you as being something to fear, you're eventually going to want to numb out from that.  Even within the LGBT community, people are met with body shaming and pressure to look a certain way – they want to escape that too."
For many in the MSM community, combining sex and meth seems to offer that escape by shutting down unwanted feelings of self-doubt – but as Caruso explains, it's a double-edged sword.
"Most of our participants, when asked what they really want from sex, have replied with emotional needs – like connection, trust, vulnerability, feeling safe – in addition to orgasm.  In fact, orgasm is usually the only physical response mentioned."  Meth cuts off those feelings too, he says.  "So, actual emotional needs have been pushed to the wayside in favor of escapism."
It's not just short-term, either.
How meth works on a biochemical level is key to the way addiction becomes intertwined with sex.  Essentially, the drug acts on receptors in the brain and triggers it to release all its stored dopamine – a naturally-produced chemical that serves as the body's "feel good" neurotransmitter.  This floods the user's brain with heightened euphoria, feelings of pleasure and reward.
The problem is that dopamine takes time to be re-synthesized by the body, which means that once it's depleted by drugs, the sensory payoff stops happening until a new supply can be generated – leading to the inevitable let-down that occurs when the pleasure stops and the negative feelings start creeping back.
In addition, repeated use causes damage to the dopamine receptors, making the brain "forget" how to produce the dopamine without the drug.  This is why users require ever-higher dosages to achieve an ever-more-elusive effect, and why they often switch their delivery method; many start with "snorting" or smoking and eventually move to "shooting up," escalating the damage to their system and increasing the chance of overdose.  Worse yet, close proximity between the brain's dopamine receptors and its memory center helps create a neural pathway associating meth with sexual gratification, which leads to a connection of the two in a dependent pattern of behavior; it's this that can make it difficult for ChemSexers in recovery to engage in sex without being triggered to use drugs – a frequent catalyst for "relapse."
The danger of becoming addicted is the most obvious risk of the drug/sex combination.  For many, though, it's worth taking for the sense of sexual freedom they get in exchange.  A recurring theme in their stories has to do with a willingness to explore fantasies they would never try while sober.
"Justin," an active ChemSex participant, says, "My fantasies go wild when I'm high."  He gives examples from his most recent weekend session.  "I got to explore my fantasy of getting fisted.  It fueled the intensity to make it happen when I was high – quite honestly it was almost spiritual for me.  There was also this one guy who was older – he wanted to be my dom daddy, with some intense ass play and WS.  We partied and fucked bareback for hours."
This brings up another risk of the drug/sex combination.
As Caruso says, "Disclosing one's HIV status in these situations is practically non-existent, and neither is safer sex. To compound matters, most HIV positive men who use meth report that they do not adhere to taking meds regularly, which can cause serious health problems and their infection to become unmanageable. Many intravenous users also still share needles—which can transmit HIV and/or Hep C."
Even men who take their meds face risks.  Protease inhibitors, which are designed to keep other HIV meds from metabolizing, do the same for meth – causing it to remain in the blood longer and increasing the possibility of reaching overdose levels.
For those who are HIV-negative, pre-exposure prophylaxis drugs can provide protection from becoming infected.  While "harm reduction" is an uncomfortable subject for many within the recovery community, who prefer to stress treatment as the best option, most professionals admit that using PrEP is preferable than going into risky situations with no protection at all.
Medications, whether for positive or negative individuals, are still no guarantee of safety, though.  As Caruso points out, "Being undetectable or being on PrEP can prevent the transmission of HIV – but they do not protect from other STIs.  Condoms do that."
Disease transmission is not the only concern for ChemSexers.  Opioids are sometimes mixed into meth by dealers – either accidentally or with the intent of boosting their product's effectiveness.
Just recently, fentanyl – a painkiller 50 times more powerful than herion which can be deadly even in small doses – is suspected to have caused the death of at least three Los Angeles meth-users, and there have been numerous fatalities in San Francisco attributed to the same cause.
The most profound danger posed by the "PNP" phenomenon, however, remains meth addiction – a prospect worsened by the low percentage of successful long-term recovery.  Though it's hard to nail down a number, most reports estimate only about 5-6% of MSM users maintain sobriety without "relapse" over time.
Kathleen Murphy, Executive Clinical Director of Breathe Life Healing Centers in West Hollywood (and co-author with Brad Lamm of a new book, "Crystal Clear + Sexually Recovered"), sheds light on what may cause this low figure.
"These men want to be clean and sober, but lingering meth-induced psychosis makes it difficult to be able to trust anyone, or to make distinctions between true and false.  One man told me that he felt safety in unsafe places and danger in safe ones.  This speaks to the wounding to the autonomic nervous system – the sense of safety is confused with being numb, or with experiencing high levels of adrenaline," she told the Los Angeles Blade.
The continued disconnection that results from this skewed perspective likely also contributes to the high rate of suicide among struggling addicts, who Murphy says are acting "from within the deepest of despair of ever again getting to feel connected or of belonging."
While there are many approaches to recovery, and different methods work for different people, most agree on one important point – in addition to getting clean, addicts must also focus on underlying factors that lead to drug use in the first place.
As Murphy puts it, "Underlying childhood wounds from families and cultural institutions, from internalized homophobia- these are the roots that have to be healed.  We can only get to them when the person becomes safe and stable in the here and the now.  Then the person can access the profound power of heartfulness – I like this rather than mindfulness – to process the actual carried sensation of traumatic injury and heartbreak, and generate new possibilities of connection."
Those who can partake in ChemSex without fear of addiction may well be thankful that the long and painful process of recovery she describes is of little concern to them.
For the rest of us, it's nice to know there is hope.  If you or someone you care about has a problem with meth or other drugs, Los Angeles has a number of available resources.  We've included a list of organizations that predominantly cater to LGBT – but if none of them suit your needs, there are many others to which you can reach out.
Harm Reduction Groups (free):
APLA Party-Wise
Contact: Roger Sediles
323.329.9908
aplahealth.org/services/party-wise/
Methology
LA LGBT Center
323.993.7400
lalgbtcenter.org/health-services/addiction-recovery-services
Youth Drop-In Group (under 25)
LA LGBT Center
323.993.7400
lalgbtcenter.org/health-services/addiction-recovery-services
No-Cost Outpatient:
Friends Getting Off
Friends Community Center
Contact: Mike Caruso
323.463.7001
friendscommunitycenter.org/friend-getting-off/
Bienestar (Latin(x))
Contact: Jorge Diaz
866.590.6411 ext. 301
Low-Cost Outpatient:
Evening Outpatient
LA LGBT Center
323.993.7400
lalgbtcenter.org/health-services/addiction-recovery-services
Insurance Accepted:
Breathe Life Healing Centers
800.929.5904
Twin Town Treatment Centers (mixed gay/straight)
866.594.8844
Recovery Incentives Act, confronting the Meth and Overdose crisis, passes state Senate Health Committee
This legislation will address the worsening methamphetamine addiction crisis facing the state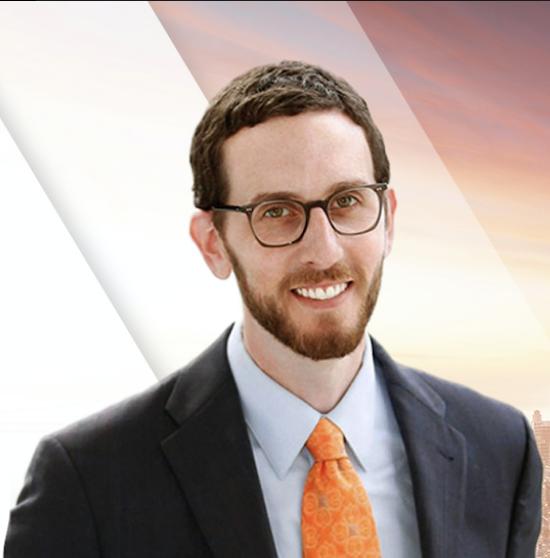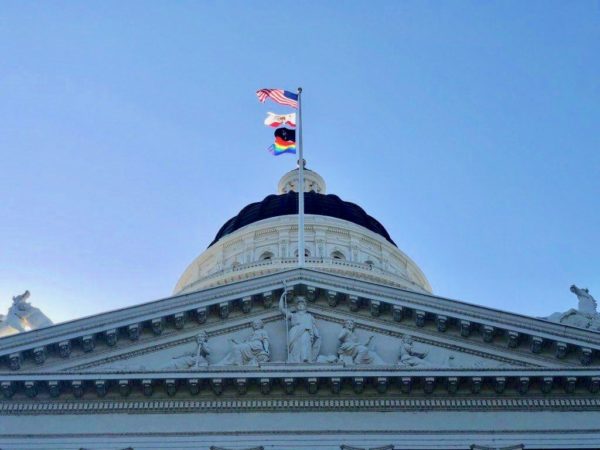 SACRAMENTO – Senator Scott Wiener (D-San Francisco)'s legislation, Senate Bill 110, passed the Senate Health Committee with a bipartisan vote of 10-0. This legislation will address the worsening methamphetamine addiction crisis facing the state.
The Recovery Incentives Act legalizes the substance use disorder treatment known as "contingency management," and authorizes Medi-Cal to cover it. Contingency management has proven to be the most effective method of treatment for methamphetamine addiction, and is frequently used as a treatment program by the Veterans Affairs Administration.
This intervention program gives those struggling with substance use disorder financial rewards if they enter substance use treatment programs, stay in the program, and get and remain sober. This positive reinforcement helps people reduce and even fully stop substance use.
In the Biden-Harris administration's new drug policy platform, increasing access to evidence-based treatment was slated as the number one priority. This includes contingency management. The platform cites the need to end "policy barriers related to contingency management interventions (motivational incentives) for stimulant use disorder" as part of its effort to expand evidence-based treatment.
There is currently no form of Medication-Assisted Treatment (MAT) for meth, unlike with opioids where treatment options such as methadone are available. Contingency management is thus a critical tool in addressing the meth addiction crisis.
According to the San Francisco Department of Public Health (SFDPH), since 2008, meth overdose deaths in San Francisco have increased by 500%. Additionally, 50% of psychiatric emergency room admissions at San Francisco General Hospital are now meth-related. These disturbing statistics demonstrate the urgency with which San Francisco and other communities must address this epidemic.
With drug overdose deaths on the rise across the country, the state, and in San Francisco — San Francisco had a record number of overdose deaths in 2020 — effective substance use intervention programs are more important than ever. In San Francisco, according to data collected in 2019, roughly 60% of all overdose deaths were meth-related.
Meth use has spiked all over California and in San Francisco, and worsened through the COVID-19 pandemic. With social isolation, mental health issues like depression, and economic suffering all worse for many than in prior years, meth use has also increased significantly.
Since COVID-19 was declared a national emergency on March 12th, The Hill reports that patients across the country "tested positive for methamphetamines at a roughly 20 percent higher rate between March and May than previous samples."
Stimulant use has also grown rapidly in the LGBTQ and black communities, which were already deeply impacted by the meth crisis. The LGBTQ community — particularly gay, bi and trans men — have seen a rapid increase in meth use as a party drug taken to enhance sexual experiences. SFDPH also reports that the mortality rate is highest among African American men.
Programs like the San Francisco AIDS Foundation's PROP (Positive Reinforcement Opportunity Project) program – in which LGBTQ men who used meth are given gift cards for staying sober – are found to be highly effective. According to the San Francisco AIDS Foundation, in one year of the PROP program, 63% of participants stopped using meth entirely and another 19% reduced their use. This approach, coupled with community support meetings, proves time and again to be an effective method of treating meth addiction.
Veterans Affairs hospitals throughout the state also use contingency management programs with success. This bill intends to make these programs accessible on a wider scale by authorizing them to be reimbursable by Medi-Cal.
The bill would also require the California Department of Health Care Services (DHCS) to issue guidance and training on the use of contingency management programs for Medi-Cal patients.
"Meth is ravaging our community, and we need to take a science-based approach to help people get healthy," said Wiener. "Meth addiction is powerful and causes so much suffering. We need every tool available to deal with this crisis. Contingency management is not only an evidence-based treatment proven to help with stimulant addiction, but it can also be helpful for a wide range of substance use disorders. The Recovery Incentives Act provides a real way to support those who are struggling with meth and other substance use disorders."
"The devastating meth crisis in our community has already claimed too many lives — robbed us of too many bright futures," said Equality California Executive Director Rick Chavez Zbur.
"And it has been particularly devastating to LGBTQ+ men, especially Black men. I've watched loved ones battle addiction. I've seen their struggle and their pain. California ought to be doing everything we possibly can to combat this crisis, prevent overdoses and save lives — including contingency management. We're so grateful to Senator Wiener for his leadership on this critical issue facing the LGBTQ+ community."